Blogger Spotlight: Dave H, The Dadventurer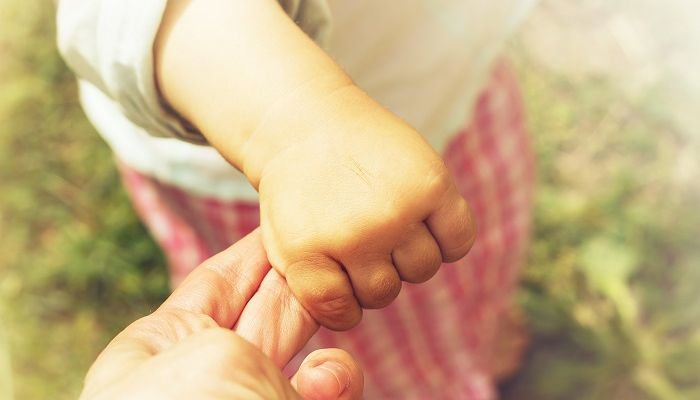 "A blog about life with the missus, the toddler and the sausage dog", The Dadventurer started life with the aforementioned toddler in 2014. Its author, former business consultant, freelance writer and stay-at-home dad Dave, delivers excessive swear words, random thoughts, brutal honesty and plenty of laughs through a succession of blogs, vlogs and podcasts. Drawing on his own experience Dave uses his blog to chat about the challenges of sending his child to nursery, sleep deprivation, and enjoying family days out. In this spotlight Dave chats to us about how he measures the success of his blog, why he prefers to work with brands on projects that are more long-term, and what it feels to be nominated for an award at our up and coming Vuelio Blog Awards.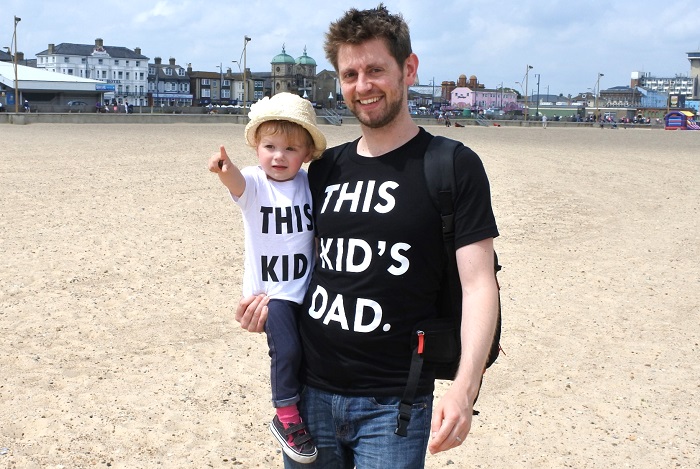 Why should people read your blog? What makes it different? The parent blogger world is dominated by mums, so being a dad – and a stay-at-home dad at that – provides a different perspective to the norm. Generally, my content is light-hearted, brutally honest and just a little bit risqué – as such, I sometimes struggle to look my mother-in-law directly in the eyes. I don't really have an agenda when it comes to my writing – I just write about what I want to write about when I want to write about it. One minute I might be comparing my daughter to different superheroes, the next I might be complaining about issues faced by dads, the next I might be reviewing the latest smart home technology and then I might be talking about who I have a crush on CBeebies. I guess 'eclectic' sums it up.
How do you measure the success of your website? There's a number of interlinked things which I use to measure the success of my blog. As I run it as a business, my main metric is the income I'm generating as this is the culmination of all of my efforts. If we put money aside for a minute though, I also look at various other things. The blogging world is full of stats, so I keep an eye on metrics like my social media followers, page views, Domain Authority and engagement. Then there's things like the type of brands that I'm working with and external recognition such as Vuelio's dad blog rankings.
What advice would you give to someone who wants to start a blog? My key bit of advice is that the world of blogging is tough. From an outsider's perspective, it might look like people are sent loads of 'free' stuff for not doing much, but that couldn't be further from the truth. You need to be patient, put in a lot of effort, not give up, focus on producing good quality content and build an engaged audience. It's also important not to get too focussed on the success of others – there are some amazing bloggers out there and comparing yourself to them isn't going to do you any favours. Focus on what makes you unique and just do your thing.
How do you work with marketers and PRs? I work with brands in various different ways – this includes sponsored posts, product reviews, video content, competitions, brand ambassadorships, freelance writing or as part of wider campaigns.
I've noticed quite a change in how I work with brands during 2016 though. A lot of my collaborations are now part of larger parenting projects rather than one-off pieces.
For example, I may be asked to write content for a company's website, write something for my own blog, produce a video and provide social media support for the same campaign. In many instances, this may only involve a couple of bloggers, of which I'm usually the only dad. It's therefore, great to be involved in bigger parenting projects like this, but also feed in the views and perspective of a dad rather than it just being mum-focussed as it was traditionally.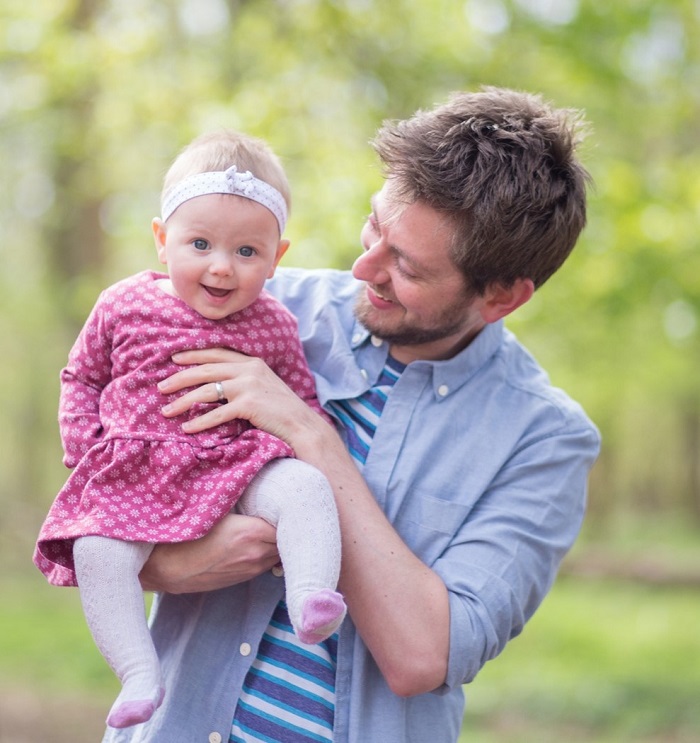 How do you use social media to promote and share content? What are the challenges? My blog is more than just the domain I own as it extends to every other platform that features The DADventurer name. Obviously, it's important to direct people to my actual blog through social media, but link after link isn't appealing to anyone. I therefore try to use my different social media platforms to engage with my followers in slightly different ways – if they like what I put out on social media, hopefully they'll visit the bog. For instance, I often use Twitter for random musings throughout the day, then may take the idea behind one of these tweets and turn it into a mini-blog on Facebook. I often cross-promote photos from Instagram to Twitter and Facebook, but I usually update the caption to achieve different things on the various platforms. I'd say the main challenge is just trying to stay active across all social media channels and replying to every interaction that you get.
What can PRs do in working better with you? I enjoy working with brands and have a lot of good relationships with different PRs. On the whole, I think they do a good job considering the pressures they are under from their clients. I am very picky with who I work with though. Firstly, they need to be a company who not only fit my blog content, but also would be of interest to my audience. Secondly, they need to have a budget which reflects the time and effort that I put into my brand collaborations. Thirdly, my blog abides by various rules, so anyone asking me for a follow link or to not disclose the relationship will be turned down. Finally, I am managing the blog around looking after my daughter, so I look for flexibility when it comes to things like timescales.
What has been your blogging highlight? The blog has given me so much more than I ever thought possible when I first set it up. As well as a part-time income, I've had the chance to work with companies on things like car reviews, holiday reviews and even got the chance to jump out of a plane at 7,000 as part of a tandem skydive experience day! I think external validation is always a highlight though because it shows that others think that you're doing a good job – being named as #2 UK dad blogger by Vuelio and Tots 100 is up there, as is being named a finalist in the Vuelio Blog Awards. From a personal perspective, I've also made a lot of close friends with other bloggers which wouldn't have come about had it not been for setting up the blog.
What will be big in your blogosphere in the coming months? I genuinely have no idea about everything that will be happening, which is what makes it all quite exciting! My daughter has just started nursery part-time, so I hope to become a lot more proactive with the blog as I'll have more time to focus on it. What I do know though is that I have a few brand collaborations already lined up for 2017 so I'm looking forward to cracking on with them. I'm also soon to launch a joint project with a few other dads which I think is going to be awesome and be of interest to a lot of brands out there. Keep your eyes peeled!
https://www.vuelio.com/uk/wp-content/uploads/2016/11/DadVentuer.jpg
466
700
Merryn Williams
https://www.vuelio.com/uk/wp-content/uploads/2019/09/vuelio-logo.png
Merryn Williams
2016-11-11 11:04:33
2016-11-11 11:51:22
Blogger Spotlight: Dave H, The Dadventurer