Blogger Spotlight: Dave, The DADventurer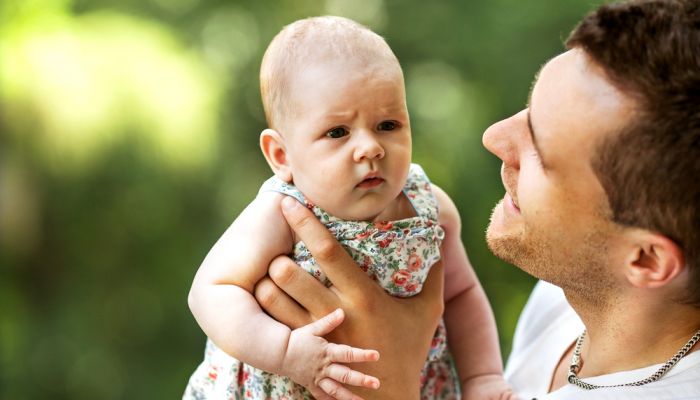 Dave is a stay at home dad to his 18-month-old baby daughter and an award-winning blogger. He is part of a growing community of men who are defying conventional stereotypes by choosing to stay at home to take care of their children. Through his much-loved blog The DADventurer, Dave talks to his readers about the challenges of balancing fatherhood with being a husband and domestic chores like cooking. In this Spotlight, Dave shares his thoughts on why blogs like his are important, how he measures success and how he likes to work with PRs.  
Why should people read your blog? What makes it different? The parent blogging community is dominated by mums in terms of sheer volume, so the fact that I'm a dad already makes me stand out from the crowd. However, I'm also a stay-at-home dad, which puts me in an even smaller minority when it comes to sharing my experiences of fatherhood and family life. When it came to starting my blog, I always wanted to provide a light-hearted and brutally honest take on what parenting was like, rather than the rose-tinted and edited portrayal that we often see. What I aim (and hope!) my blog does is; provide entertainment by writing honest and humorous posts about life as a dad; provide a source of information and guidance to other parents, and raise awareness of the challenges faced by dads and stay-at-home dads in a predominantly mum-focussed world.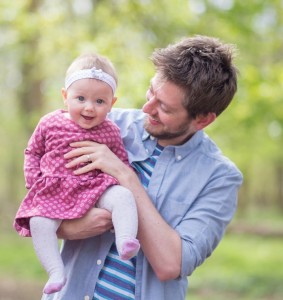 How do you measure the success of your website? How you measure success really depends on why you blog in the first place. For me, I view my blog as a part-time business which works around looking after my daughter – so at the most basic level, the amount of money I make each month is the ultimate measure. However, there's a number of things that sit under this which can help measure success. I do keep a very close eye on my blog stats and rankings – so things like my monthly page views, social media followers, Domain Authority and Klout score – which allow me to see how well I'm doing against previous periods, although I have learnt that these stats aren't the be-all and end-all and I'd prefer to focus on producing quality content.
What advice would you give to someone who wants to start a blog? Although the actual content you produce is important, there's so much more that goes into blogging than just writing. This means that you need to get to grips with things like SEO, social media and branding prior to pressing 'publish' on your first post. From a content perspective, it's important to find your voice early on and ensure consistency across everything you produce so that your growing readership understands what to expect. Finally, I'd suggest that you don't compare yourself to others – the parent blogging community is full of talented people, so focus on what you're doing and what makes you unique rather than trying to emulate other bloggers.
How do you work with marketers and PRs? I'm always open to working with PRs and brands. I view it very much as a business relationship which needs to benefit both parties, so I'm more than happy to consider any proposal, then discuss the best way that I can help the PR to achieve their goals. However I usually work with them in one of four main ways; writing sponsored content to feature on my blog; writing content to feature on their clients' websites; hosting giveaways and competitions on my blog, and reviewing products and writing about my experiences. In addition to these four main ways, I also offer advertising space on my blog, will consider sharing content with my social media audience, have been a Brand Ambassador/Rep and even got into modelling (my daughter, not me!).
How do you use social media to promote/share content? What are the challenges? I'm on pretty much every social media platform out there – Twitter, Facebook, Instagram, G+, Pinterest, YouTube, LinkedIn and most recently, Periscope – as a way of reaching different audiences and achieving maximum reach for my blog. This in itself is a challenge as the more social media accounts you have, the more time it takes to learn how best to use them, tailor the content you are sharing and build up an engaged following. I tend to share my blog posts on Facebook, Twitter, G+ and Instagram, but also try to share engaging content, be it humorous anecdotes, photos or interesting articles I've read to engage my audience. The last thing your followers want to see is relentless promotion, so it's a challenge to try and find the right mix of content for each social media platform.
What can PRs do to work better with you? On the whole, I think PRs do a really good job and I understand that they're working within set constraints dictated to them by clients. However, the two main reasons that I turn down work are; there is no budget – my blog is my job, so if you want to work together, use my influence and tap into my audience, then I expect to be paid for my time and effort, just like in most other business to business dealings.
The other reason is that requirements go against my blog values – I'm a bit of a stickler for rules and don't wish to jeopardise my blog or my reputation, so if you want to pay me to host a follow link or not disclose sponsored content, then I'm afraid it's an immediate "no thanks" from me.
What has been your blogging highlight? There's been a number of achievements I'm proud of when it comes to blogging. Being recognised as a top 10 UK dad blog within a year of starting is definitely up there, as is being chosen as one of 13 speakers to read my blog post – An Open Apology To My 8-Month Old Daughter – as part of the Blogger's Keynote at BritMums Live 2015. Recently, I have also made my first radio appearance on LBC discussing the changing role of fatherhood and my first magazine appearance discussing toddler fashion in Very magazine which is a supplement with OK! magazine. Blogging can be really hard work, but it's opened up a lot of opportunities – from a purely selfish perspective, I was given the chance to attend last season's FA Cup Semi-Final to see my boyhood team Aston Villa beat Liverpool. Not only that, but I was taken behind-the-scenes at Wembley and was able to walk around the pitch just before kick-off which was a pretty awesome experience.
What will be big in your blogosphere in the coming months? I have a couple of exciting things lined up for 2016, although obviously I can't announce these just yet! From a blog perspective, I aim to continue producing the same kind of honest and humorous posts about life as a stay-at-home dad, but I'll be looking to expand this to include content like toddler-friendly recipes. I also plan to hit YouTube quite hard this year – online video is only going to get bigger, so I see this as a way of tapping into different audiences and appealing to a wider range of brands as there's not many UK dad vloggers around. I actually published my first vlog at the beginning of February showing a day in the life of a stay-at-home dad and this has received some really good feedback, so hopefully I can use this momentum throughout the year.
https://www.vuelio.com/uk/wp-content/uploads/2016/02/DadventurerBloggercover.jpg
667
1000
Jake O'Neill
https://www.vuelio.com/uk/wp-content/uploads/2019/09/vuelio-logo.png
Jake O'Neill
2016-02-16 10:53:08
2016-02-19 16:47:37
Blogger Spotlight: Dave, The DADventurer