Blogger Spotlight: Jay Garrett, Gadgety News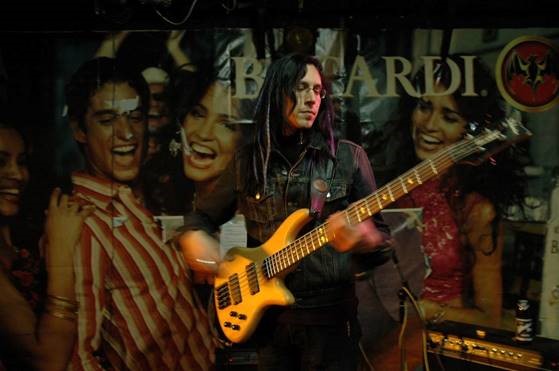 New to our ranking is award-winning GadgetyNews, a blog that offers low jargon, high tech reviews and news. Created in 2007, by technology enthusiastic Jay Garrett, GadgetyNews provides readers with clear and straightforward reviews for a variety of new gadgets such as wearable tech, laptops, robots, and phones. In this spotlight, Jay chats with us about overcoming writer's block, the challenges of building relationships with PRs, and who his favourite brand is.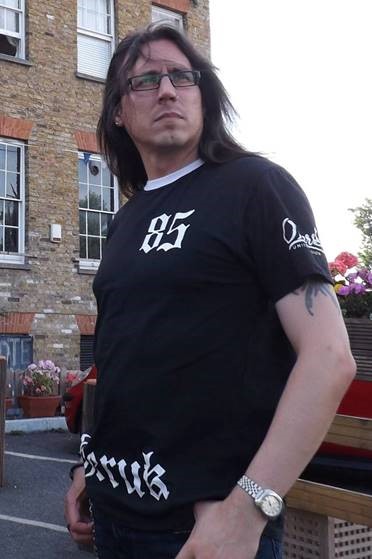 What was your main goal when you started your blog? GadgetyNews has promised low jargon, high tech since it started in October 2007. I wanted somewhere for gadget lovers and tech junkies to go that was written in plain English. I try to avoid confusing jargon and acronyms whenever possible.
What inspires you the most to continue blogging? I will admit, there are occasions where I have thought about stopping. I spend on average around 5 hours every day researching, writing, attending events, editing photos, etc. What keeps me doing this is the feedback from readers and seeing how many people visit GadgetyNews each day.
Why did you decide to write about technology? I have always had an interest in tech whether it be computers, Hi-Fi, TVs, phones, right through to finding the best value vacuum cleaner, lawn mower, or iron. The thing that bugged me was all the confusing jargon and acronyms used. There seems to be an expectation and assumption of many publications that we'll know what they were talking about. I recognise that some people might be looking to replace their television, for example, for the first time in a decade and might not be hip to all the latest tech talk out there. I hope to take them through it all and explain why two identical looking devices might have £500 difference on their price tag, and why it may or may not be worth paying it.
Do you have a favourite piece of tech? It's generally the last thing I bought, to be honest. I love my 2003 Honda Mobilio Spike that I imported from Japan last summer. It's the first car I've owned in more than 10 years and it really helps getting me and the band around. I built my own gaming PC a few years ago and am proud of that. Music is very important to me so my favourite bit of tech that gets the most use is my Musical Fidelity M6si Hi-Fi amp.
Which blogs do you regularly read? I have to say Tech Addicts UK as I present a podcast with its head honcho, Gareth, each week along with Gavin of Gavin's Gadgets and Leila of Girls n Gadgets. Hifi Pig is great for audiophiles, I also cover shows and events for them. I subscribe to hundreds of sites through Feedly, too many to mention.
Do you ever get writer's block? How do you overcome it? In the beginning, I was being mostly sent phone cases for review. It gets really tricky to enthuse over the 15th case in a row. Thankfully, now, I get a good range of devices. It took me a while but I have a format for reviews, which really helps. My news pieces are still quite freeform and I cover what has caught my eye and interests me. The best way to overcome writer's block is to be genuinely excited about something. If you're struggling, ask yourself if it's worth writing about, and will your readers actually be interested. They don't care how many hours you've taken struggling to write it.
Which are your favourite brands? Huawei and Honor have really impressed me over the last couple of years. I am actually enjoying the new BlackBerry KEYone too. I've trusted Corsair products for many years. SteelSeries has really caught my eye too recently. AOC's Agon gaming monitors are impressive. Oppo A/V gear is outstanding, and Arcam is coming back strong. I reviewed the Arcam rHead recently and ended up buying it. Onkyo is also one to watch.
Have you been able to build a relationship with them, and how did you go about it? I have tried reaching out to brands but that rarely results in a response, for some reason. However, I still consider myself extremely fortunate that I have a lot of brands and their PR people get in touch with me. I am still making connections with new PR contacts weekly which not only grows the list of brands I am able to work with but also makes GadgetyNews more interesting and varied for our readers. I am always polite with all the people who contact me and share live links with them for any news pieces or reviews they have assisted with. It is worth remembering it should be a two-way relationship. They are helping with your content and access to new devices, and you're helping to get their brands out there.
If you had to choose one social media network to use for the rest of your life, which one would it be and why? This is a very tricky one. I remember when Myspace, LiveJournal, LastFM, and Reverbnation where the places to be. Facebook and Twitter gets a stack of traffic but, due to algorithms, you will miss a lot and your reach is hobbled unless you pay. I am a member of quite a number of Facebook groups and that is a good way to share experiences and interests. Reddit is a good one but, again, you have to be selective. The ideal one would be a hybrid that you had more control over and that everything you posted reached *all* of your contacts and vice versa.
How do you think that technology will affect the comms industry in the future? The obvious one is the much stated "print is dead" mantra. Is it though? As we get more and more reliant on technology there seems to be an equally increasing need for tactile contact with media – the resurgence in records (vinyl to latecomers) and even reel to reel tape are prime examples. I would love to see magazines change their tack and come back stronger. Email and cloud storage sites such as DropBox, WeTransfer, etc have been, and continue to be, a huge help with press releases and sharing ideas. Are we ready for holographic video calling yet? Well, until the telecoms and broadband infrastructure in this country is sorted, nope. I live in London and still have to rely on ADSL broadband. Just saying.
Is there any advice that you have for any aspiring bloggers? You have to invest time, so make sure you are actually interested in what you're writing about. It's like joining your first band, the reason for doing it cannot be in order to get rich and famous. There are much easier and quicker ways to achieve that. Do not start a blog to get free gear either. Most of what I get to review has to be returned and I write all my reviews with the mindset that I will not be keeping any of it. I am still really surprised and grateful when I do get to keep stuff or am able to buy it at a discounted rate. Also, be honest – I am aware of some press that charge for reviews or will coincidentally run huge ads at the same time as the review. It must be tricky for those writers to remain subjective and not have a conflict of interests.
https://www.vuelio.com/uk/wp-content/uploads/2017/06/Jay-Garrett-Gadgety-News.jpg
371
559
Merryn Williams
https://www.vuelio.com/uk/wp-content/uploads/2019/09/vuelio-logo.png
Merryn Williams
2017-06-07 09:22:18
2017-06-07 09:22:18
Blogger Spotlight: Jay Garrett, Gadgety News