'Bloggers should not just be used as free advertising' Angie of SilverSpoon London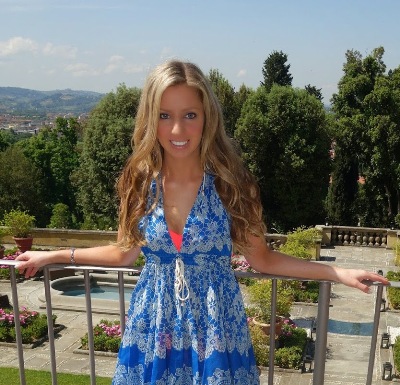 Angie Silver, author of SilverSpoon London, ranked as one of the UK's top 10 London Lifestyle Blogs, spoke to us about how she works with PRs, the importance of sponsorship disclosure and why she feels strongly about blogger compensation.
What's new on SilverSpoon London? My blog has grown so much since I started and I'm really proud of where I am today particularly the improvement in my photography. I'm working on more brand collaborations and I have had some fantastic travel opportunities and even more to come. I have built a loyal and engaged readership and I continue to maintain a strong relationship with them.
Give us an example of successful brand collaboration. What did you learn from it? I recently collaborated with Renaissance Hotels for their Global Day of Discovery, which involved a series of adventures through Paris organised by the concierge of the very stylish Renaissance Paris Arc de Triomphe Hotel. Not only was it an incredible experience, but also it was great to forge the connection with a prestigious hotel brand and to meet some other fantastic bloggers both from the UK and Paris.
How do you use social media to promote/share content? What are the challenges? Instagram and Twitter are my favourite and primary forms of social media for sharing content but I also love using the channels for communicating with fellow bloggers, readers and brands. I think bloggers need to maintain a fine balance between promoting and over-promoting, part of getting it right is having an awareness of when your audience will be online.
What advice would you give to someone who wants to start a blog? I love blogging and I would encourage anyone to join the blogosphere; just write about what you're passionate about and most importantly be yourself! I would also suggest having large clear pictures and a clean user-friendly layout to make it easier on the eye. Also be active on social media; join communities and network with other bloggers.
How do you work with PRs? I work with PRs for review opportunities, press trips, competitions and brand partnerships. I think the best way PRs and bloggers can work together is to build strong and loyal relationships and collaborate on a regular basis. When I first start working with a PR company I really like to meet a representative face to face and form a personal connection so that we can maximise the potential of our relationship.
Do you feel bloggers need to be compensated for the work they do? A significant amount of work goes into writing content, photography and social media; a blogger should not just be used as free advertising. Personally, I only work with quality brands that I believe in and would endorse to my readers. I turn down opportunities because I don't want to compromise my brand or integrity. Of course, blogging isn't all about brand collaborations; I also love writing personal posts for my blog.
What do you feel about sponsorship disclosure? I strongly believe that all bloggers should disclose if they have been sponsored or received a complimentary product, meal or service. If a blogger is not 100% honest and transparent how is a reader to know whether the review is trustworthy and authentic.
List three best practices PRs need to follow for better blogger outreach?
Bloggers really appreciate personalisation and someone who has taken the time to take a look at his or her blog.
Keep it relevant and only pitch a product, event or partnership that relates to that bloggers' niche.
Develop a strong working relationship that is both personal and mutually beneficial to both of you. 

 What will be big in your blogosphere in the coming months? Lots of travel! I'm off to Bali and Singapore soon and St Lucia in October, I can't wait to tell my readers all about it.
Editorial information on Angie, SilverSpoon London and thousands of other media/blogger contacts and outlets, can be found in the Cision Media Database.
https://www.vuelio.com/uk/wp-content/uploads/2015/07/Angie-Silver1.jpg
385
400
Priyanka Dayal and Julie Hermans
https://www.vuelio.com/uk/wp-content/uploads/2019/09/vuelio-logo.png
Priyanka Dayal and Julie Hermans
2015-07-02 09:16:05
2015-07-28 15:04:51
'Bloggers should not just be used as free advertising' Angie of SilverSpoon London