Has Cannes Lions Lost Its Bite?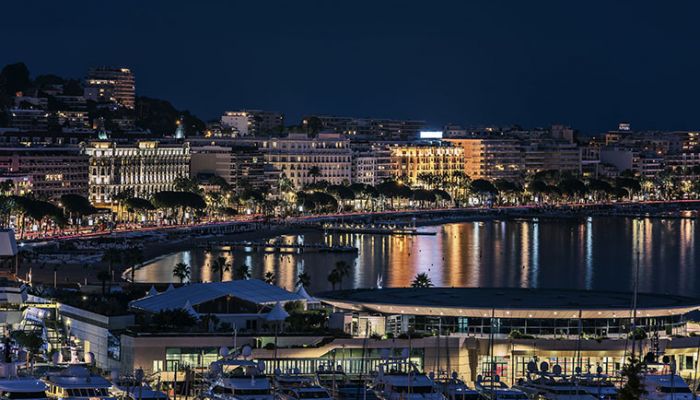 The Cannes Lions International Festival of Creativity is often referred to as the Oscars of the advertising industry. It's an opportunity for every adman, PR pro and associated media darling to put on their best set of clothes and promenade on the glamourous French Riviera.
Many people reading this blog will have undoubtedly just returned from the event and be nursing an almighty hangover or sporting some interesting looking sunburn. If you feel bad now, just wait until your boss sees your expense claims.
And that's the thing.
Behind all the glitz and glamour, Cannes Lions is really just a very expensive trade show (albeit a rather fabulous one). This expense hasn't gone unnoticed.
Publicis Groupe, the third largest communications company in the world has announced that it will not be entering the awards in 2018 in a bid to save money.
Note: It's not just Cannes Lions that Publicis won't be attending. They have put in place a blanket ban on all  awards shows, trade shows or other paid promotional efforts for more than a year.
Sir Martin Sorrell's WPP is also taking another look at events like Cannes Lions with Sorrell cutting numbers attending the festival by 50 percent and admitting the jury is still out on attendance in 2018.
Sorrell told journalists at the Financial Times: "Cannes has got to be rethought big time and repositioned. Some of it is diversionary, at best, unacceptable at worst."
He then went on to state: "Cannes has become a money-making exercise." He later added he felt the festival might benefit from a move to a big city like New York, London or Berlin.
Some industry insiders have suggested that agencies pulling out of the event risk losing creative staff to agencies hungry for success at Cannes. This is something that even Publicis groupe's President-CEO Arthur Sadoun is worried about, telling staff: "Of course I'm concerned. I am very concerned."
Sadoun has distributed his own mobile number to staff and urged them to "call me directly" if they have any concerns about losing talent.
The world where the media landscape is in constant flux, it seems that even events steeped in heritage aren't insured against disruption. Shares in Ascential, the owner of the Cannes Lions brand, fell by more than 3% after Publicis Groupe's announcement.
Will you be attending Cannes Lions in 2018? Tell us why or why not in the comments sections below:
https://www.vuelio.com/uk/wp-content/uploads/2017/06/Cannes-Lions.jpg
507
760
Jake O'Neill
https://www.vuelio.com/uk/wp-content/uploads/2019/09/vuelio-logo.png
Jake O'Neill
2017-06-26 08:36:02
2017-06-26 08:36:02
Has Cannes Lions Lost Its Bite?