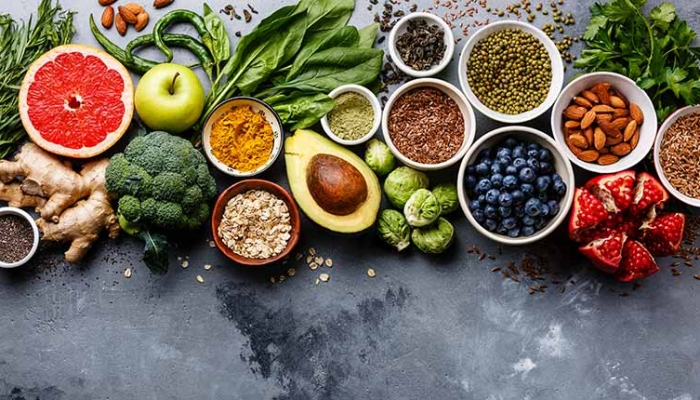 Last updated 11/12/2019
HHH, which keeps its top spot in the ranking, has been nourishing its audience with healthy lifestyle tips and recipes since 2011. Aiming for balance without restriction, blogger Dannii shares ideas for meals, enjoyable activities, positive body image posts and more – basically, 'all the things that make us happy in this world'. What makes fans of the blog happy (there are 150,000 happy fans following on social media) is its community of like-minded people, there for all of the good stuff (cheese, butter and ice cream still features) served up in digestible and healthy portions.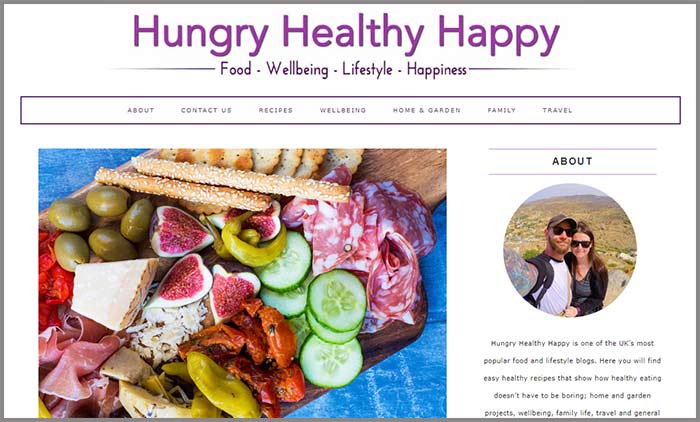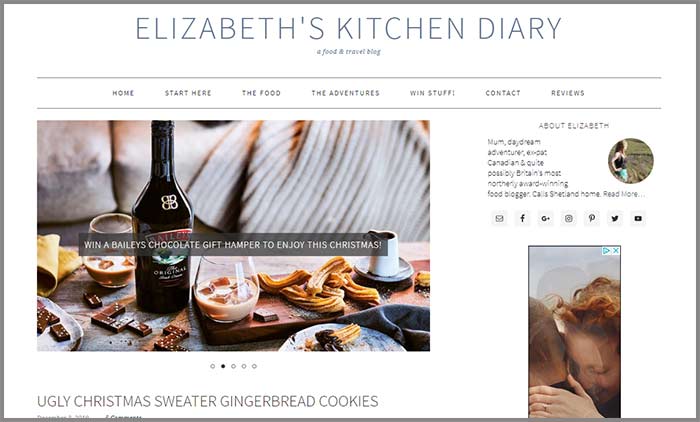 The eponymous Elizabeth's journey towards blogging success almost started in Scotland after a viewing of Rob Roy 20 years ago inspired a move from her native Canada. Eventually deciding to settle in Shetland, Elizabeth started sharing pictures and recipes with friends and family further afield before opening her blog to the public after finding a community of food bloggers on Twitter. Elizabeth continues to blog about food (you'll find veggies, carbs, hoof & feather, fin & shell) alongside her adventures, and she has featured in Psychologies, Reader's Digest and on BBC Radio.
Blogger Bintu grew up helping her gran and aunt cook meals for her extended family – now she shares her tried and tested recipes with a network of readers looking for instant air fryer, one-pot and African recipes. Fresh ingredients from the pantry are what Bintu feels passionate about, advocating for practice and imagination over fancy cookery skills. Blogging from a little cottage in the British countryside, her traditional and fusion African recipes have found an audience across the internet.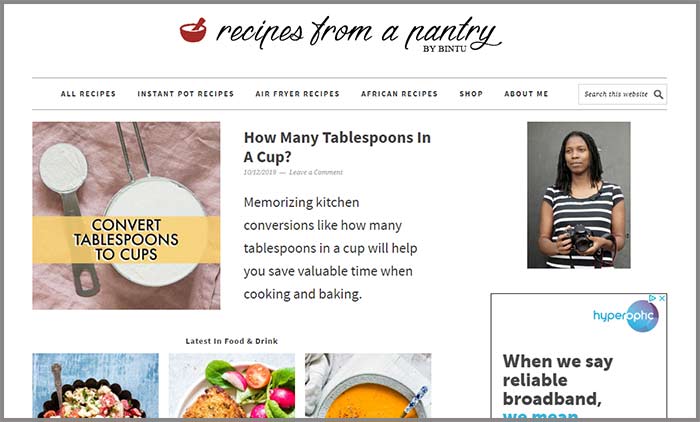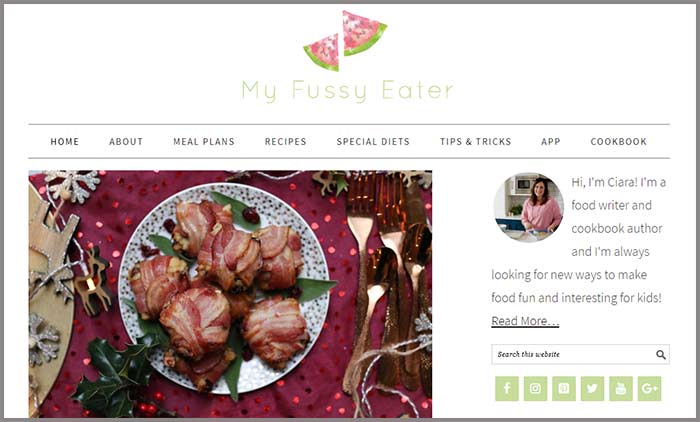 Here to help those fussy with their food is Ciara, who started My Fussy Eater in 2014 to help her own daughter adopt a more varied diet. Now with over 500 recipes shared on the site, My Fussy Eater aims to help parents, grandparents and carers introduce better breakfasts, school lunches and snacks to the fusspots in their lives. As well as the blog, Ciara's recipes are available on YouTube in video format, as well as in a cook book and app – lots of ways to get more meal time wins. .
Born in South Africa, Lavender and Lovage blogger Karen has since lived in Cornwall, Berkshire, Scotland, North Yorkshire and across the UK, making her the ideal person to collect and share traditional British feasts and festivals finds. Through writing, photography, recipes and articles, Karen highlights forgotten food – the blog's Recipe Box section is split into baking, dairy, dessert and more, alongside Kitchen Tips and Travel posts. Blogging has also led to Karen publishing her first cookbook, 'A Culinary Notebook of Memories and Recipes from Home and Abroad'.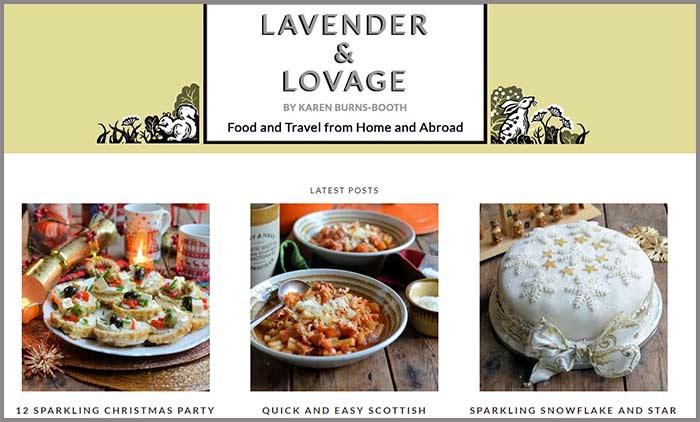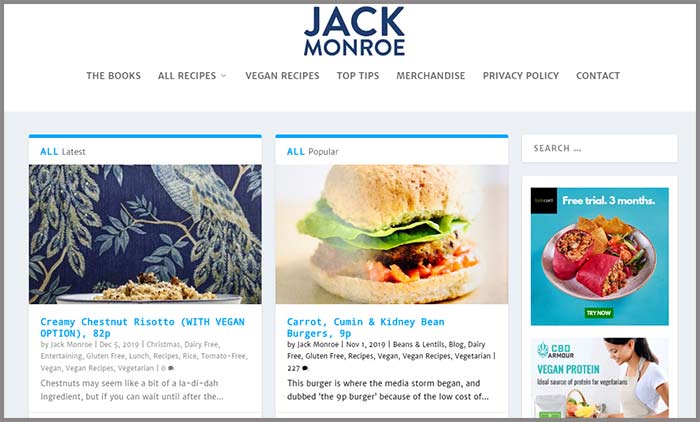 6. Jack Monroe
Winner of 2018's Food Personality of the Year at the Observer Food Monthly Awards, Jack Monroe blogs about bread, breakfast, soups and microwave cooking. But Jack is also known for activism and poverty issue campaigning, having published a number of 'austerity recipe' cookbooks and written for outlets including The Guardian and The New Yorker – unique, and difficult to confuse with anyone else, we'd say…
7. A Mummy Too
Born out of 'a love of family, food and photography', A Mummy Too was founded by Emily Leary in 2011. Finding a following while balancing work in digital marketing, Emily eventually made the move to full-time food and lifestyle writing in 2013. Daily recipes, video guides and tips feature on the blog; you can find over 500 meals in the Recipe Index, so there's no going hungry here.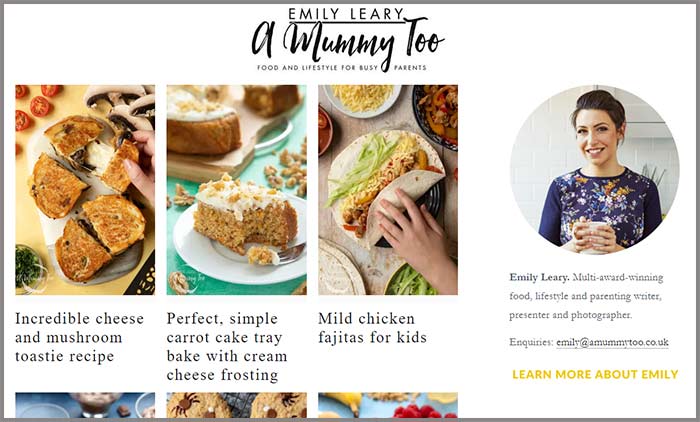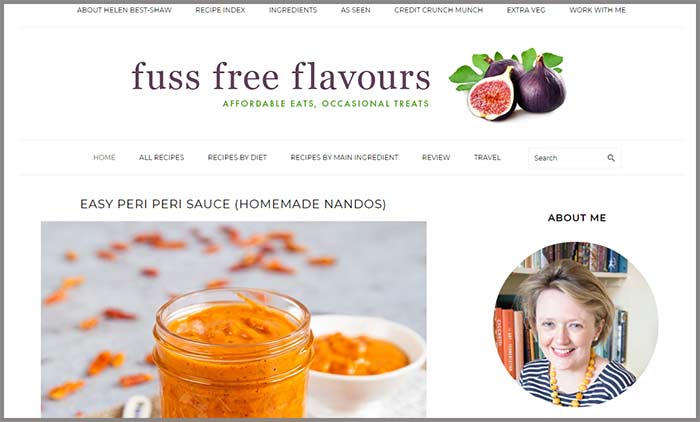 'Affordable eats, occasional treats' is blogger Helen Best-Shaw's aim with Fuss Free Flavours, originally started in January of 2007 after a particularly inspiring food shop. Realising the important difference between just eating cheap food and eating well cheaply, Helen started to share simple recipes that are 'achievable and affordable'. Thanks to Helen, finding what you need for reasonably-priced recipes is easy – meals are split into 'Recipes By Diet' and 'Recipes by Main Ingredient' as well as course and cuisine (it's a real treat).
9. Eats Amazing
Hampshire-based trained musician, accountant, childminder and mum Grace blogs to make food fun for kids, posting ideas like animal-shaped boiled eggs and unicorn sandwiches for parents looking to find a creative spark when putting their children's lunchboxes together. This blog has expanded beyond its original Bento-based remit, now sharing tutorials, seasonal themes and tips on growing your own food.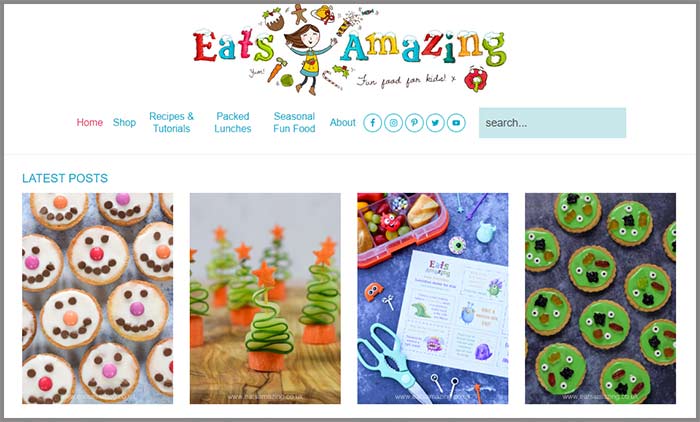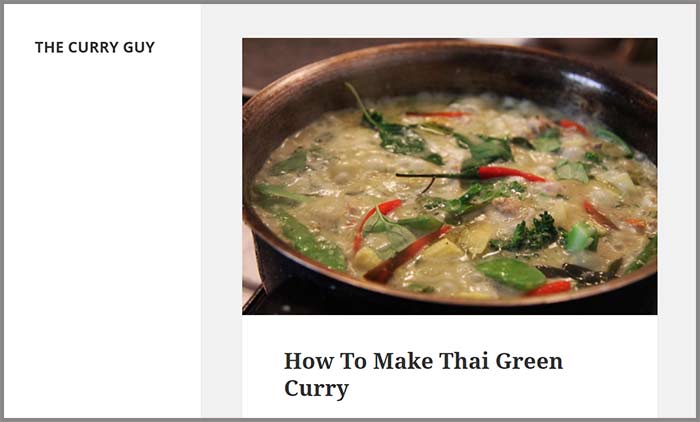 10. The Curry Guy
The Curry Guy (AKA Dan Toombs) 'loves to cook and teach people how to cook'. For those wanting to learn, he shares recipes on the blog, in video tutorials, cookery classes and in his books 'The Curry Guy', 'The Curry Guy East' and 'The Curry Guy Veggie'. Basically, Dan really knows his curry – read this blog, and you will too.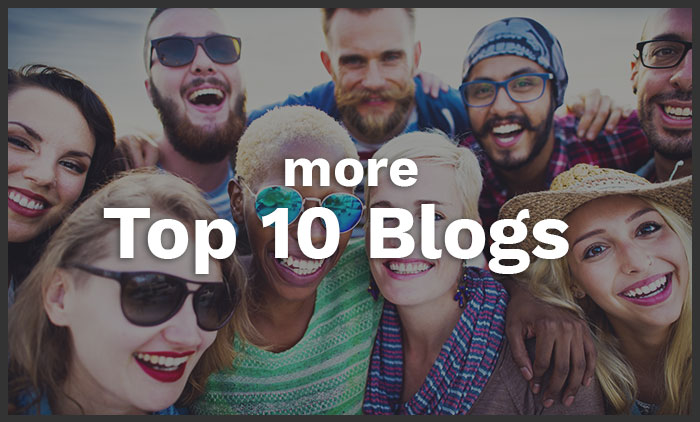 The fundamentals of working with bloggers are the same as with traditional journalists at traditional media outlets: respect their schedules; take time to read their material to learn their interests; and only contact them if/when they want to be contacted.
Vuelio's blog ranking methodology takes into consideration social sharing, topic-related content and post frequency. Profiles of these food blogs and their authors can be found in the Vuelio Media Database.
https://www.vuelio.com/uk/wp-content/uploads/2019/04/Top-10-Food-Blogs-2019-Featured.jpg
430
760
Holly Hodges
https://www.vuelio.com/uk/wp-content/uploads/2019/09/vuelio-logo.png
Holly Hodges
2019-12-11 10:30:18
2020-01-08 16:09:02
Top 10 UK Food Blogs