Beauty blogging with the award-winning Hayley Hall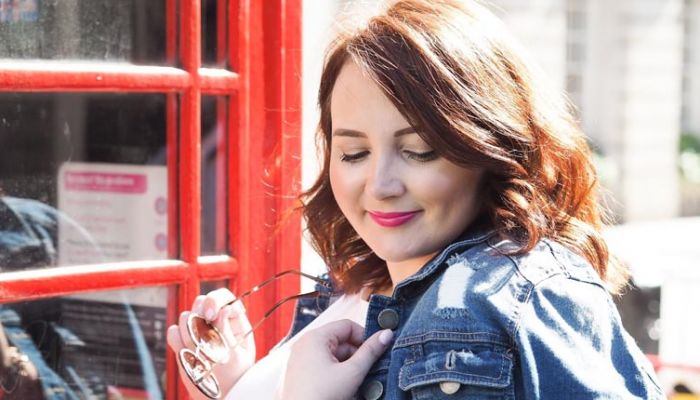 Hayley Hall, the artist formerly known as London Beauty Queen, has been once again ranked as one of the top beauty bloggers in the UK. A leading member of the beauty blogging world for many years now, Hayley has twice won Best Beauty Blog at the Vuelio Blog Awards. Having relaunched her blog, including its now eponymous title, to reflect the change in her content, Hayley is going from strength to strength and remains a key figure in the industry.
We spoke to Hayley about being unique, the next big trends in beauty and working with PRs on long-term objectives.
What makes your blog unique? 
My tone of voice and the topics I cover; I try to be a 'friend' to my readers and talk to them just as I would in real life, giving them recommendations but also discussing the same topics that you probably would with your mates over a glass of wine. I'm not afraid of tackling taboo subjects and I like to be able to celebrate women that don't fit into a societal size 'normal' too – people are very much sick of seeing carbon copies, so I hope to be able to offer a refreshing outlook and approach.
How has your blog changed from when you first started to now?
It's changed completely. When I started it was all about what was new and what I was trying, whereas now it's a wholehearted overview of everything in my life – the products I'm loving, what I'm wearing, where I'm going and what I'm thinking. Not only is my content a lot sleeker, but there's a lot more of 'me'.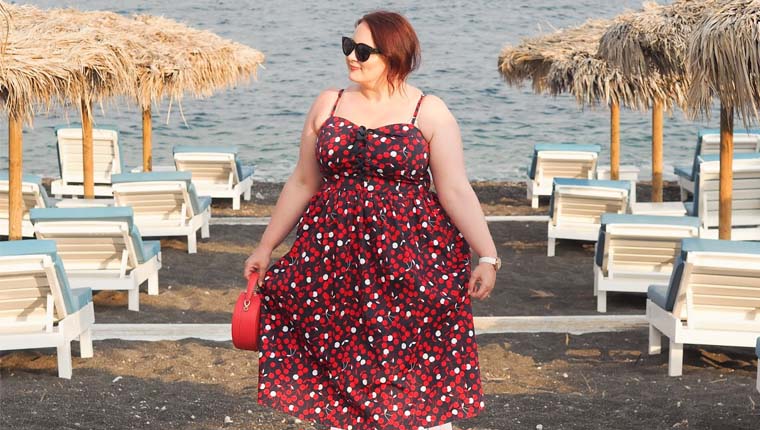 What is the biggest trend in the beauty world right now?
Personalisation – consumers want products to address their specific and changing needs, rather than being told they have to fit into three or four boxes.
What will the next big thing in beauty be?
New skincare textures; we've been seeing a move away from creams for a long time, but I think we'll start seeing more water-like textures and lightweight products that deliver big.
How do you split content between text/video/audio?
It's 99% text and imagery. I'm not huge on video, although I do have a podcast which is fun to manage.
What's your favourite beauty brand?
It changes all the time – I wouldn't be a good blogger if I had one I was biased towards!
How important are PR trips to your blog?
They're great, but not essential, and they have to be relevant. It's often fab to be able to fully immerse yourself in a brand or launch and get to really know it to ensure a long-term relationship, but they don't guarantee anything. They should always be well executed and the objective long-term.
Do bloggers need their own association like other industries have?
I think it would be incredibly helpful, but a nightmare to manage. As it increases I do think some kind of regulatory body would be great, or some place to get all the advice and support you need.
What should PRs know about you?
That I need to feel important, ha! I need to know that you value my time and energy and that you're interested in nurturing a long-term relationship, not out to just land as much coverage as you can. It's transparent and, in a lot of cases, disrespectful of the skill we offer as content creators.
What are the best campaigns you've been part of?
The ones that have offered me freedom to execute the objectives how I see fit, and the ones that offer more than just a single piece of content; brands I've loved working with have included Boots, Simply Be, Palmers, Philips and Aveeno.
What other blogs do you read?
Tons, but I'm always on the look out for new talent to follow. The interesting thing about blogging is that it's never the end – it's only just the beginning.
Hayley Hall and her blog, Hayley Hall, are both listings on the Vuelio Influencer Database along with thousands of other bloggers, vloggers, journalists and opportunities.
https://www.vuelio.com/uk/wp-content/uploads/2018/06/Hayley-Hall-telephone-booth.jpg
430
760
Holly Hodges
https://www.vuelio.com/uk/wp-content/uploads/2015/10/vuelio-logo-transparent.png
Holly Hodges
2018-06-20 10:30:07
2018-06-20 12:58:13
Beauty blogging with the award-winning Hayley Hall