Blogger Spotlight: Kach Medina Umandap, Jonathan Howe, Two Monkeys Travel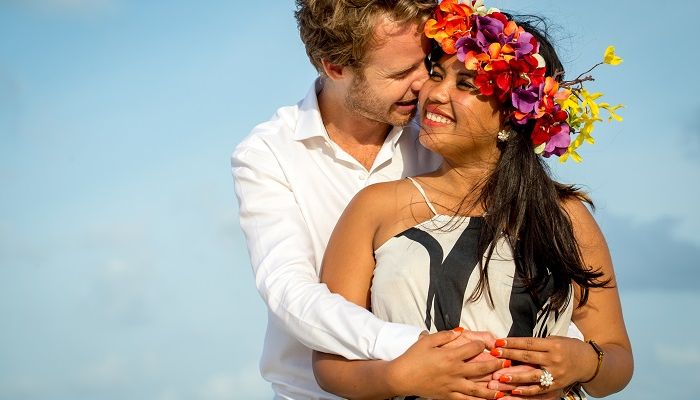 Fresh from being announced as our number one travel blog in our latest ranking, the soon to be married couple Kach Medina Umandap and Jonathan Howe, authors of Two Monkeys Travel, chat to us about the importance of creative freedom, the impact travel writing has had on their lives, the challenges of building a relationship with their audience, creating tailor-made campaigns that suit a particular brand, and why disclosure of their sponsors is important.
What's new on Two Monkeys Travel? We finally we have our brand new website design and we've been working with well-established brands on paid influencer campaigns. Of course, there's also the big news of our wedding in the UK in July!
What has been a fun and interesting campaign you have recently worked on? What was different about it? We have worked on many brand and destination campaigns in the past year, however there are several which stand out over the rest.
In March we travelled all over southern California on a national park road trip with Mazda USA and #MenWhoBlog. We took a whole fleet of new Mazda cars out to Joshua Tree National Park to put them through their paces in a real California road trip and camping adventure. This campaign stood out for us because of the freedom we were given to create our own adventures and tell our own stories around the cars.
Shortly after we worked with Hilton International on their Mancation campaign to promote their luxury San Diego hotels as the perfect destination for men to escape for some 'man time' with a luxury Mancation! We were able to promote the hotels in a new light to a new audience and show that their properties are suitable for much more than business trips and family breaks!
Finally, we ran a campaign to help World Nomads Travel Insurance launch and promote their travel writing internship, which will give a group of aspiring travel writers the chance to learn from a professional travel writer and practice their skills in the field. We love this campaign as it is obviously something quite meaningful to us, with travel writing having been such a great turning point in our own lives.
How do you use social media to promote and share content? What are the challenges? The biggest challenge around social media is always to develop a relationship and a connection with your audience. We have a highly engaged audience on social media as well as the website, many of whom have been with us since the very beginning.
What makes our post sharing and social media campaigns so successful is that we make them part of our own personal travel stories, because we know that when we share information or endorse a brand, we want to show our readers how it can help them in their travels and in their lives.
This also means maintaining complete honesty with our readers, so that they always know which brands we have chosen to work with and why.
What advice would you give to someone who wants to start a blog? If you start a blog simply to share your stories with friends and family, then just do whatever makes you feel good. However, if you want your blog to be a business then start with a plan and treat it like a business from the very beginning. You'll have to learn loads of new skills, from web design, writing, SEO, online marketing, networking, and loads more!
How do you work with PRs? 
When we find brands that really suit our own travel style and can offer value to our audience, we like to meet them in person to discuss long-term partnerships.
We might start with a shorter term campaign, with a view to working together on a longer campaign of at least six months, because we believe a longer agreement demonstrates a higher level of trust to our readers and benefits the brand by creating a greater awareness of their company and what they have to offer.
Do you feel bloggers need to be compensated for the work they do? Yes, definitely! We actually have a standard package rates for the different levels of promotion we can offer through our campaigns. We can then use these packages as the starting point for tailor-made campaigns to suit the particular brand.
Of course, it is also the responsibility of bloggers to demonstrate how they can offer value to brands, through their website and social media promotions.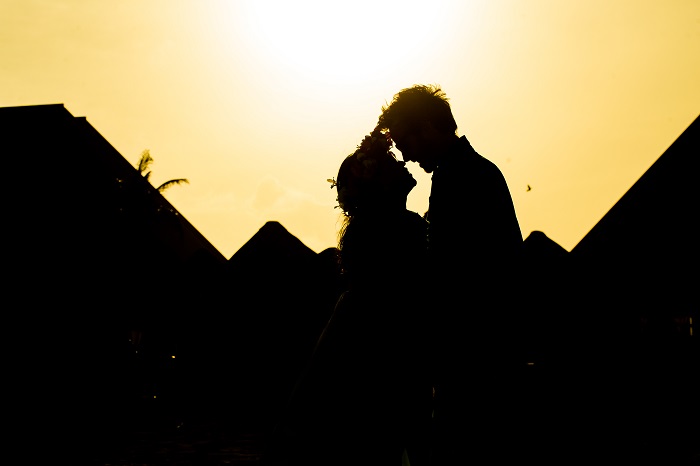 What do you feel about sponsorship disclosure? 
Aside from the legal responsibilities, we always disclose our sponsors to our audience because we want to be honest with them about who we are working with.
This benefits everyone, because our audience can see that we only work with brands who can improve their travel experiences and, quite rightly, our sponsors get the exposure that they are paying us for. Openly disclosing and even thanking our sponsors has always resulted in a great response from our readers.
List three best practices PRs need to follow for better blogger outreach?
Personalised outreach emails – Just like PR's we receive dozens of emails on a daily basis that are clearly copy and pasted, or bcc'd, often with no idea of what the blog is about.
Allow bloggers to be creative – A good blogger knows their audience better than anyone else can, because they have spent a lot of time building a relationship with them. Our most successful campaigns have generated high engagement because we had the freedom to design them for our audience.
Build lasting relationships – We love working with the same brands over multiple campaigns, because it demonstrates a greater level of trust to our audience and we work with brands which we would use ourselves. However, we find that some brands and PR's miss this, preferring to work with different bloggers on each campaign.
What will be big in your blogosphere in the coming months? After we get married in July, we'll be starting our three month Europe trip, then we're finally planning our dream cruise to Antarctica!
https://www.vuelio.com/uk/wp-content/uploads/2016/06/TwoMonkkeysTravel1.jpg
466
700
Jake O'Neill
https://www.vuelio.com/uk/wp-content/uploads/2019/09/vuelio-logo.png
Jake O'Neill
2016-06-30 13:14:04
2016-06-30 13:18:14
Blogger Spotlight: Kach Medina Umandap, Jonathan Howe, Two Monkeys Travel