Blogger Spotlight: Paul Thomas Bell, PTB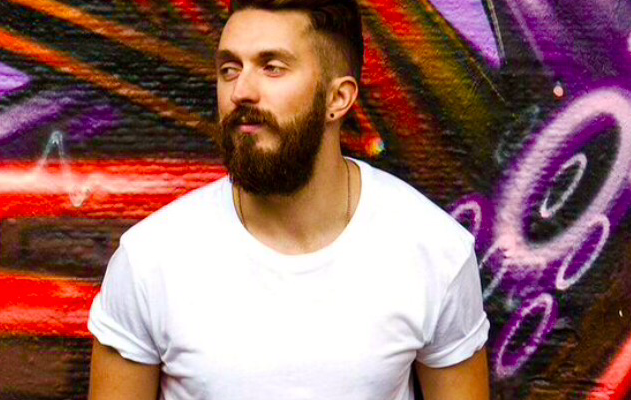 Paul Thomas Bell (PTB) is written from a male perspective, which aims to give readers total honestly about dating, sex and relationships. Now working alongside Naomi of Naomi Narrative as a social media marketer, PTB continues to offer an unfiltered view of dating. Content speaks both to men and women, offering advice and interviews with stars including Fred Sirieix (First Dates) and Renee Graziano (Mob Wives). In this spotlight Paul, who recently appeared on our top ten relationship ranking, talks to us about why he is not afraid to talk about things other bloggers are scared of, the joys of being 'verified' on Twitter, working with Channel 5, and why he likes working on campaigns that are outside of the box.  
Relationships can be a complicated topic, what encouraged you to start a blogging about this? As a Blogger, I strongly believe one of the most important decisions you will have to make is what you write about, it can't be a fad, to me it has to be something with longevity that always maintains relevance and whether you're in a relationship, looking for one or avoiding relationships altogether, it will always be something that affects each and every one of us. What really made my decision for me, however, was the fact I've been in just about every dating situation you can possibly imagine – some bad, some funny, some you just wouldn't believe.
Do you find that writing a dating blog encourages people to come to you for advice? Yes, all the time! It's something I see as a great privilege as a blogger. I never claim to be a dating expert, I'm more of a 'this is what happened to me' make of it what you will kind of person. It's difficult sometimes to take relationship advice from someone who has been in a perfect relationship for ten, twenty years. I strongly believe I'm only in a position to give advice having gone through the bad times as well as the good.
What do you think makes your blog different to your competitors?
There are some really great dating bloggers out there who I have a lot of respect for, however, there's also a lot of dating bloggers who seem to worry way too much about people's perceptions of them and create posts which I would describe as 'overly media-friendly', warts and all stuff is what people can really relate to.
I guess there aren't many guys who write about dating and what I really enjoy is being the guy who talks about the things that other guys are too embarrassed to open up about. Marie Claire asked me to write a post entitled 'How To Give The Perfect Blowjob', I told them having never given a blowjob this would be difficult, but we still made it work.
How do you define the success of your blog? Do you do this through the level of engagement with your audience or unique visits? At first I tended not to get too caught up in the stats, for me I write for fun and getting too 'statistical' bores the life out of me, however, in saying that I do now recognise the importance of it and so I'll now commit a bit of time to go through the numbers each week.
A huge landmark for me was being verified on Twitter, it's such a trivial achievement in life, but three years ago I was walking ten miles to the job centre each day because I couldn't even afford the bus, so getting that little blue tick was something I was quietly proud of.
What has been your experience with working with PRs and marketers? I think it's essential to forge good relationships in this area if you want to progress as a Blogger. Every day I get emails many of which are absolute rubbish to be honest, but I always try and be nice about it and over time I've had the pleasure of working with the likes of BMW, House of Fraser, Channel 5, Anne Summers etc, something I never thought possible when I first started out.
How much planning, research and preparation do you need to execute your content marketing plan? Again I'm quite laid back about this stuff, I always keep on top of what's trending and what's relevant etc but I'm quite a moody writer so I never write unless I'm really in the moment. A lot of my writing is based on personal experience as well, so it's more a case of sitting down and just letting go.
How do you keep your content fresh and up to date with current dating trends? There are some great dating news sites out there where you can get a feel for what's popular even just by glancing at their homepage, but I'm also a bit of a news fiend in general – I rarely stop reading. I also do a fair bit of 'market research' if you like, it's not uncommon for me to jump on a dating site and ask people questions about their experiences.
What kinds of PRs or campaigns are you interested in working with/on in the future? I'm really open-minded, a big ambition of mine is to combine my passions for dating and travel. I'd love to travel the world exploring dating traditions in different cultures, that would be the dream, but generally, I like working on campaigns that are fun and a little bit outside of the box.
What are your thoughts on media databases, such as Vuelio? I think it's fantastic, I'm a huge supporter of the blogging community as a whole and so naturally I'm a big supporter of anything that I think may progress that community and I believe Vuelio does that in a lot of different ways.
Do you have a funny dating story you could share with us? The one that still really stands out for me is my one and only ever Blind Date. I was a full blown emo kid at the time and so was she, when we met up we were wearing quite literally identical outfits: black hoodie, skinny jeans and tattered old converse. To make things worse she was adamant that she wanted to go to the cinema which is never a good idea for a first date, the movie was almost sold out and as it happened there were no two seats together so there I was on a Saturday night sat in the back row of the cinema with my date one row and three seats along in front. To top it off, at the end of the night she went in for a kiss but did the whole 'close your eyes, purse your lips and lean forward' thing waiting for me to move in, those few awkward seconds seemed to last forever. Awful, awful date, but still makes me laugh to this day.
https://www.vuelio.com/uk/wp-content/uploads/2017/03/Paul-Thomas-Bell-PTB.png
526
631
Jake O'Neill
https://www.vuelio.com/uk/wp-content/uploads/2019/09/vuelio-logo.png
Jake O'Neill
2017-03-02 11:01:13
2017-03-02 11:01:13
Blogger Spotlight: Paul Thomas Bell, PTB