'Bloggers are providing a service and should be compensated for that' – Darren Coleshill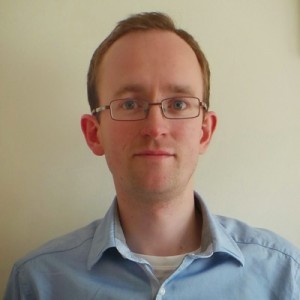 Blogger Spotlight with Darren Coleshill, author of one of UK's top parenting blogs, One Dad 3 Girls. Darren spoke to us about what's new on the site, photoblogging, sponsorship disclosure and the challenges of using social media. 
What's new on One Dad 3 Girls? Well quite a bit has changed lately, new design, new lay out and it seems to have gone down well. There has been a move more into a photoblog, so you'll notice my posts are a lot more photo heavy now.
Give us an example of successful brand collaboration. What did you learn from it? Over the years I've worked with a wide range of brands and some of them really get it and go that extra mile. It's the brands that really push the boat out and remember your name that are a real joy to work with.
How do you use social media to promote/share content? What are the challenges? I am very active on social media and I still get a high percentage of traffic from social media. The real challenge is trying to be perfect on all channels, I've found it's much better to stick to a few than spread yourself too thinly.
What advice would you give to a someone who wants to start a blog? Go for it, but remember not to compare yourself with others. Someone wish once said don't compare your beginning to someone elses middle.
 How do you work with PRs? I think over the years I've build up a good relationship with various PR companies. The key is to always be polite and whenever possible to respond to their emails even if it's to say no.
Do you feel bloggers need to be compensated for the work they do? Yes I do…I am a firm believer that bloggers are providing a service and should be compensated for that.
What do you feel about sponsorship disclosure? I think it's important and every post that has a payment attached should be labelled as such. I get asked nearly everyday to post something without disclosing but I have always said no. I do think that bloggers need to have clear guidelines as to when they need to disclose.
List three best practices PRs need to follow for better blogger outreach?
– They need to learn the bloggers name before they get in touch
– Make bloggers feel special, go the extra mile and the blogger will do the same for you
– Don't expect bloggers to work for free, and don't try the 'we have no budget line'
What will be big in your blogosphere in the coming months? Just to keep enjoying what I'm doing. At the moment I have found the perfect blog/life balance and I like to think it comes across in the blog.
Editorial information on Darren Coleshill, One Dad 3 Girls and thousands of other media/blogger contacts and outlets, can be found in the Cision Media Database.
https://www.vuelio.com/uk/wp-content/uploads/2015/05/Darren-Coleshill.jpeg
400
400
Priyanka Dayal and Julie Hermans
https://www.vuelio.com/uk/wp-content/uploads/2019/09/vuelio-logo.png
Priyanka Dayal and Julie Hermans
2015-05-22 09:47:07
2015-05-22 09:47:07
'Bloggers are providing a service and should be compensated for that' - Darren Coleshill