Cision UK's MD Tom Ritchie on the benefits of content marketing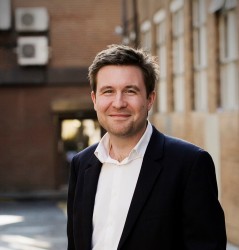 Tom Ritchie, managing director for Cision UK shared his thoughts on the benefits of using content marketing as a PR and communications tool in a feature article that appeared online in the Marketing Week magazine last week.
He led this piece in with a quote from advertising guru Bob Hoffman who in his book, The Ad Contrarian, claims that 99% of content will 'live and die anonymously' unless it is made smart. Making content smart, rather than having arbitrary presence on social media sites and a mere digital presence forms the premise of Tom's article because 'no matter how pertinent your content is, it's useless if nobody reads it. You need to think smart to get noticed,' he said.
The way to go about it, according to Tom is using the right mix of social media marketing and SEO and underpinning it on a strong content marketing platform.  He argues that as important as content marketing is, it is not new. However, 'what is new (and evolving) is the technology that powers these stories – that is, the tools that transform quality copy into smart content and give it a competitive edge.'
Citing examples from Cision's own editorial content strategy, backed by his extensive experience in working with leading PR agencies and comms professionals, Tom noted that it is indeed companies that embed content marketing as part of their larger PR strategy, that will emerge winners, in the long-run.
He rounded up the piece by forecasting 2014 to be a year of change for marketers online.  'I'm not saying the number of success stories will explode, but I do expect to see content marketing mature and become part of an integrated communications approach. Smarter, engineered content will prevail.'
Priyanka Dayal
https://www.vuelio.com/uk/wp-content/uploads/2019/09/vuelio-logo.png
Priyanka Dayal
2013-10-01 13:06:09
2013-10-01 13:06:09
Cision UK's MD Tom Ritchie on the benefits of content marketing