The daddy of daddy bloggers: Dave Hornby, The DADventurer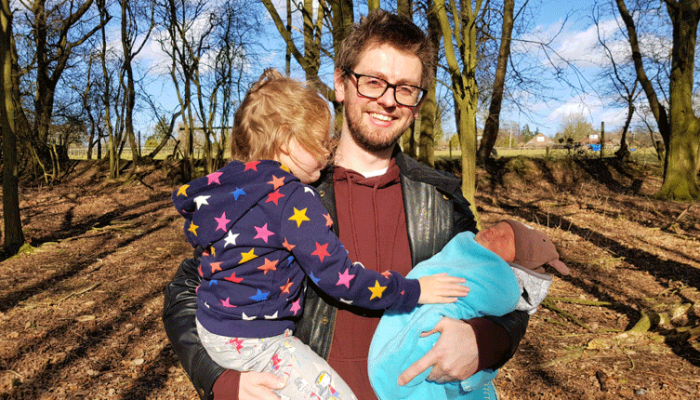 Dave Hornby is The DADventurer, which was recently ranked as the number one daddy blog in the UK. Covering a range of fatherhood topics, including many that others avoid, Dave's blog has built a loyal audience who love his humorous and down-to-earth style.
As Father's Day is nearly upon us, who better to talk all things dad – from watching the kids growing up to issues dads face – the UK's best daddy blogger? Dave also told us about working with brands and his favourite collaborations.  
What makes your blog unique?
I'm not 100% sure – I'm still trying to work that one out myself! I don't do anything specific to make it unique, I guess it's just the culmination of all the little things that come together to create The DADventurer. For instance, I have a colloquial writing style, undertones of humour, write about things others choose not to and try to find a different angle to cover topics that have been written about thousands of times before.
Ultimately, every blog is unique as no two people have the same life, thoughts, experiences, personality, writing styles etc. For whatever reason, I'm pretty lucky that people enjoy what I do and how I do it.
What's the best thing about being a dad?
For me, it's getting to see my kids grow, develop and flourish as people as they begin to understand the world. My daughter is nearly four and this is an incredible age – they're learning so much and forming their own personalities, so it's brilliant to be so involved in helping her to become the person that she will become. As a stay-at-home dad, I've had the chance to be with my daughter every day for over three years – sure, it's challenging and frustrating at times, but it's also rewarding in ways that I never could have imagined. We have a four-month-old son too, but, in all honesty, he's not really done much yet!
How are daddy and mummy blogs different?
I've always maintained that they're not. Yes, obviously we have different experiences when it comes to things like pregnancy, giving birth or breastfeeding, but on the whole, regardless of gender, we're just parents writing about our lives. In fact, as a stay-at-home dad, my blog probably aligns more closely and covers more of the same topics as a traditional mummy blog rather than the blog of, say, a full-time working dad. We're all parenting blogs and there's no real reason to create a mum vs dad divide.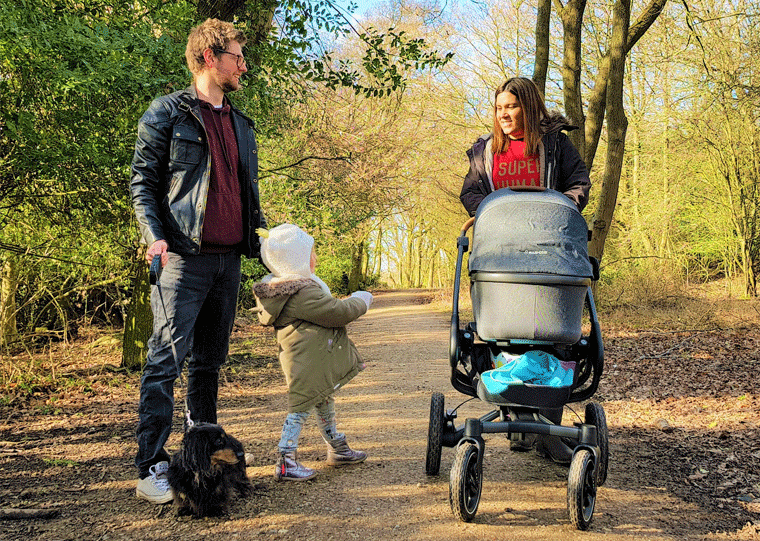 How would you describe the daddy blogging community?
I think the daddy blogging community has grown a lot over the last few years. There are constantly new dad bloggers, vloggers and Instagrammers popping up which is great to see and helps to dispel the myths of dads not wanting to be involved in raising kids or that dads are useless.
The community isn't as established as the mummy blogging world because it's newer and still evolving, but it's definitely come on leaps and bounds in the four years I've been blogging. For instance, more and more brands now engage with dads as they realise it's not all about mums – campaigns are now all year round rather than just the two weeks before Father's Day.
When do you create most of your content?
These days, I only really work on blog posts on a Tuesday and Wednesday to coincide with my daughter being at nursery. I'm constantly jotting down ideas and sharing things on social media on other days, but it's only really those two days per week when I'm sat at a computer. As we've recently had a little lad and the missus is on maternity leave, we're making the most of being together as a family as we're aware that things will change in the near future when she goes back to work and my daughter starts school.
What are the biggest issues facing dads in the UK today?
'Having it all' – can dads really balance a successful career with raising kids? It's a question and an issue mums have had to deal with for many years, but I now think that dads are experiencing it from the other side. Rather than it being assumed that dad will work full-time, more of us are looking to find that balance between home and work. The likes of shared parental leave and flexible working help with that, but much more needs to be done. We're unfortunately still the afterthought when it comes to parenting, which is a shame when the likes of Sweden and Norway are getting it so right in terms of policy and outlook.
Do bloggers need their own association or industry institute (and why)?
I think it would help. As more bloggers become professional and turn their musings into a career, having an association that has the correct answers (GDPR, disclosure etc) and can assist with the business side of things (late payments, copyright infringement etc) can only be of benefit. Often, bloggers have nowhere to go for advice apart from other, more established bloggers. This is great, but often it becomes more of a 'I think this' or 'I do it this way' rather than there being a definitive, correct answer.
What one thing should PRs/brands know about you?
That I'm always happy to be sent chocolate! I jest – partly. I'd say it's that my blog is a business and that this is my job. Blogging as a career is still pretty new and some brands / PRs haven't fully grasped that this means it should be viewed as business-to-business. On the whole, the majority of brands I work with get this and value what a blogger brings to the table – some are still learning though. They wouldn't be happy having to continually chase late payments, having briefs changed with no warning or being asked to work for free – neither should bloggers.
What are your favourite collaborations?
I've been lucky to work on some great projects with some awesome brands, so it's always tricky to choose my favourite ones. I've always been pretty picky with who I work with, so that ensures that it's both a project and brand I like before I've even started the work.
However, to name a few, I enjoyed working with nPower last year on their parenting super powers campaign as it gave me my first proper experience of working with a film crew to produce video content. I'll also never forget the time I jumped out of a plane as part of an experience day with Red Letter Days, or the time I worked with the FA and got the chance to not only see my beloved Aston Villa beat Liverpool in the FA Cup semi-final, but also see behind-the-scenes and walk around the pitch pre-kick off. Ultimately though, it's about an interesting project that I can put my own spin on.
What other blogs do you read?
I'm more of a 'click a post that interests me' reader than one who religiously visits the same blogger. I used to read a lot more blogs than I do these days. That's not because I don't want to – ultimately, I have very little time to write my own blog, so need to prioritise that over spending time on someone else's!
Dave and his number one blog are both listed on the Vuelio Influencer Database along with thousands of other bloggers, vloggers, journalists and opportunities.
https://www.vuelio.com/uk/wp-content/uploads/2018/06/The-DADventurer-feature.png
430
760
Jake O'Neill
https://www.vuelio.com/uk/wp-content/uploads/2019/09/vuelio-logo.png
Jake O'Neill
2018-06-13 11:00:50
2018-06-13 13:07:36
The daddy of daddy bloggers: Dave Hornby, The DADventurer