Affiliate Window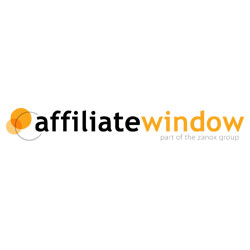 How Affiliate Window Saved Time, Boosted Productivity and Gained a Competitive Edge
Digital Window is the parent company for Affiliate Window and buy.at, two of the UK's leading affiliate marketing networks.
They are a forward thinking technology and service provider with innovation at the core. Providing performance marketing solutions for over 1,600 advertisers within the e-commerce sector, Digital Window has relationships with a comprehensive network of online publishers who rely on their web-based services to monetise their sites.
Digital Window's performance marketing solutions provide online brands with the tools and account management to get the most from their affiliate programmes and reap the rewards of partnering with an extensive network of publishers.
The Communications team at Affiliate Window & buy.at has recently renewed their Vuelio licence following one year using the system.
The Challenge:
"One of the initial difficulties for us was engaging with different titles," says Lisa Chaikin. "There were only 3 or 4 publications that worked with us; we needed some new ones on board to fulfill our aim of becoming more targeted within specific sectors. In addition, it was both difficult and time consuming to trail through websites to find the right point of contact within each title. We also struggled at times to get journalists to understand our business model; affiliate marketing is quite a niche area in comparison to all channels of online marketing. We knew that our priority was to reach out to the right people and engage with the most relevant titles, but we weren't always able to effectively do this," continued Lisa.
Lisa and her team were using a different supplier to monitor the news, receiving a daily email that displayed where they had been featured and where their top 5 competitors appeared. "This wasn't a comprehensive software system; it was just a daily email." Whilst this was useful to Lisa, she needed a more integrated system that offered more than just media monitoring. She was looking for a tool that allowed her to create distribution lists, to circulate press releases more efficiently and to reach the right journalists. Above all, Lisa required user-friendly software that would save her time and keep her organised.
The Solution:
After speaking with a sales representative, Lisa was impressed with the offering. "Once we had the live demo, we realised that we could vastly improve the way our PR was managed." Lisa felt that all the specifications were being met and that the software would be able to save them time on important daily tasks. "It provided all the tools I needed in one easy to use system."
"The one thing I knew I would use every day was the distribution tool" said Lisa, "I now send everything out through the software; all my press releases, any invites, case studies, everything!"
"The list building tool is also fantastic, just that in itself makes it worth it. Everything is considerably more organised, we can really narrow down all of the industry titles which is extremely useful given that we are trying to be more sector specific. I now have different directories for different sectors, so if I want to send something out, I find the relevant list and just hit the send button – it's really simple. We have our regular media index – freelance journalists, fashion, travel, we also have the US database giving us access to all the US titles, which is hugely valuable for our sister network which is based in the US. I can segment US from UK titles so I know which releases go where. All-in-all, the system is just really useful to be able to keep everything in once place, I feel much more organised than before."
"Another reason we are so happy with the software is that it allows us to analyse everything on a much deeper level than we would ever have been able to do before", says Lisa. "We recently created a new competitors group, so we can follow what they are doing and where they are being featured, to see if we are missing a trick. With our previous supplier, we were essentially getting the same information via a daily email; however Vuelio gives us so much more and allows us to be on top of the competition 24/7."
The Benefits:
"It's definitely a time-saver and makes daily tasks much easier. To put it into perspective, for a press release, I usually distribute it to approximately 35 people. Before, I would individually write 35 separate emails whereas now I only write it once and send it through the Distribution tab . Just this morning we were getting ready to send out our Christmas gifts and the company was asking for phone numbers for everybody. I usually use email, so I literally typed the name in and it was there. You don't have to waste time looking up the company; it keeps everything in one place and makes it all considerably more efficient."
"The software keeps me very organised, I know where everything is, all my lists are organised, all the distributions are there, I can see the date and time, who it was sent to, just everything. Basically, it's a one-stop-shop for everything you would need from a PR standpoint."
It's a one-stop shop for everything you would need from a PR standpoint
—Lisa Chaikin
PR & Marketing Director