PRCA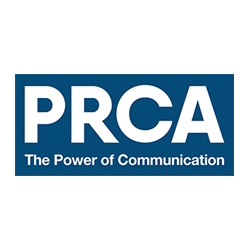 PRCA
Founded in 1969, the PRCA is the largest PR association in Europe, representing 18,000 members in agencies, in-house communications teams, and individuals.
The PRCA publishes, every quarter, a register of all members who practice public affairs, and in the case of consultancies the list of clients for whom they conduct public affairs. This is done in accordance with our Codes of Conduct and Professional Charter by which all our members agree to abide. The Professional Charter and Codes of Conduct enshrine the commitment PRCA members make to transparent and ethical communications.
The Challenge
Previously the process of keeping the member's register up to date was extremely time consuming, both in terms of chasing updates and keying the data every quarter. Coupled with this as the information within the register was not real-time as it was only re-published at the end of the quarter.
There was little or no search functionality available as the register was presented in a PDF document.
How we help
We required a system that allowed us to:
Streamline Data Management. Delegation of Member updates, send personalised email asking members to re-confirm or amend the details currently held.
Publish real-time updates to the online register.
Make the register accessible and searchable from within the main PRCA website.
We selected Vuelio for Public Affairs as the best software solution for our requirements.
"Vuelio for Public Affairs is an invaluable tool for our public relations team which has greatly simplified our processes – which frees up time for other tasks! We are also delighted with the consultancy and support services that we have received from the team."