The University of York
How one University reached a global audience and tracked results instantly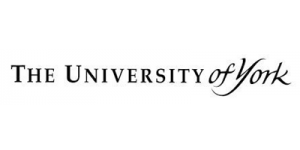 Integrated software helps The University of York excel at PR
The University of York is one of the success stories in UK higher education. Since 1963, the University of York has powered its way to a consistent ranking as one of the leading universities in the UK and is one of just six universities less than 50 years old ranked in the World Top 100. Our reputation is built on an ethos of equal opportunity and advancement for all anchored by the highest standards of academic excellence.
The Press Office, part of the University's Directorate of External Relations, is responsible for raising the profile of the institution locally, nationally and internationally, and helping to enhance its reputation worldwide. David and his PR team have been clients since December 2010 and have recently renewed their annual license with an additional wire service module.
 The Challenge:
"There are a number of challenges inevitably facing institutions like ours; the biggest one being to secure positive coverage both nationally and internationally. Arising from that the secondary challenge is to make sure that we are fully aware of that coverage worldwide" says David Garner.
"It is imperative that institutions like ours can measure media coverage quickly and efficiently as well as that of competitors. It is often difficult to show the true value of PR activities, so a monitoring service is necessary to observe and understand the spread of news about us and ultimately what people are saying, be it positive or negative."
With a lean PR team at the University, David explained how sufficient resources were not available to allocate media monitoring and press release distribution tasks in-house. David claimed that "even with a bigger work force it wouldn't be practical trying to manage these ourselves. We rely on outside help to make it effective for us to monitor the University's global coverage."
The Solution:
The University of York uses integrated PR software for access to the database of media contacts, to distribute news globally and to monitor coverage across traditional media, capturing broadcast, print and online news. The system is used daily and was described by David as extremely valuable to himself and the team.
"The software comes into its own when we have a huge international news story and we can see how it has spread globally online, see how it has reached key influencers and potential prospects and see what kind of reaction it has stirred. It also allows us to see results instantly. Ultimately, it just means that the Press Office can provide the University's senior managers with a list of links on the day the story appears, with both speed and ease."
David went on to say that like other educational institutions, the University of York must deal from time to time with negative publicity; it would be naive to think this could be avoided. "We have a University community of 17,000 here and inevitably we will come across negative coverage. The software helps us to get a full picture of how we are perceived in the media and as a result in the wider community. Being able to monitor everything in near real-time allows us to effectively manage negative publicity and take the necessary steps to control and influence situations where possible."
"It has an effective database, both for the UK and internationally. One of our key missions is to internationalise the University, so anything that can equip us to secure more favourable coverage across the world, particularly our target markets such as China, Brazil, India and the USA, is much appreciated. With access to journalists in overseas markets we have been able to reach out to people we may not have been able to previously. The feedback that we have been getting from journalists who we have engaged with through the database demonstrates that the system really works."
David continued to say that the software has helped to secure more coverage for the institution, particularly in comparison to their previous supplier: "To put things into perspective, during our final year with our previous providers, we had 2,236 items in the UK print media. In our first year with the software, we had 3,046." This is an increase of 36%.
The Benefits:
 "Your PR software saves us a considerable amount of time and we would be lost without it. I would say that the time we have to spend on media monitoring has reduced by approximately 25%."
"We are now able to provide a detailed weekly media update to the University's Senior Management Group whereas under the previous system, it was only practical to do so on a monthly basis, and with substantially less detail."
"The software increases organisation within the team and allows us to target more effectively. We never send to generic lists. Every release we send out has a bespoke distribution list so that we can reach and engage the most relevant journalists."
"Due to the high turnover of staff in the national media, living lists are really useful and allow us to keep track of all the changes within media organisations."
"The software comes into its own when we have a huge international news story and we can see how it has spread globally online, see how it has reached key influencers and potential prospects and see what kind of reaction it has stirred – instantly."
—David Garner