Top 10 Top 10 Blog Rankings of 2018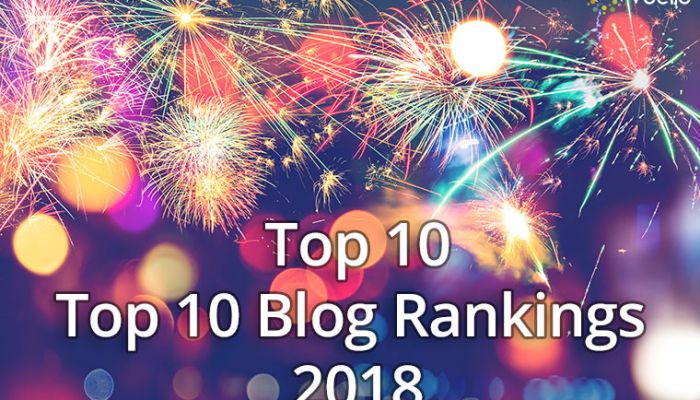 We're in the final stretch of 2018 and what a year it's been! We look back on the most popular blog rankings of the year, based on the number of unique visits.
1. Top 50 UK Blogs (-)
Keeping top spot it's the ultimate list of who's who in the blogosphere. It's the list every blogger wants to be on and covers all topics in the UK, from fashion to food, daddy to dating and many more!
2. Top 10 UK Beauty Blogs (+5)
Beauty was clearly a hot topic in 2018 jumping up five places. What these bloggers don't know about beauty isn't worth knowing! Learn from their tutorials, get the lowdown on brand-new products before they hit the shelves and find out how you can get high-end brands at high-street prices.
3. Top 10 UK Mummy Blogs (+1)
It's one of the toughest jobs but these mummy bloggers are nailing it! Sharing their highs and lows of navigating motherhood, mummy bloggers continue to grow in popularity.
4. Top 10 UK Food Blogs (New Entry)
A brand-new entry at number four are our food blogs! Perfect if you want to get creative in the kitchen in the new year or fancy mixing up your lunchtime routine.
5. Top 10 UK Music Blogs (-)
A non-mover for our music bloggers!  Discover the new artists and rediscover the classics, these bloggers will help you discover your own rhythm.
6. Top 10 UK Travel and Tourism Blogs (+2)
2018 saw a serious case of Wanderlust sweep the UK with our travel blogs moving up two places. Get inspiration for your next trip, whether it's a weekend away or you're after a bigger adventure, these bloggers will make you want to pack your bags and book that flight.
7. Top 10 UK Interior Design Blogs (+2)
Turn your house into a home with the help of these stylish interior design bloggers. Stay up to date with the latest trends and find your own personal style with the help of these design gurus!
8. Top 10 UK Men's Lifestyle Blogs (New Entry)
New to the list it's a selection of stylish fellas who know all there is to know about fashion, the best places to go and lifestyle advice for the modern man.
9. Top 10 UK Film Blogs (New Entry)
Another new entry and this time it's all about the silver screen! These bloggers cover everything film, from the latest Hollywood blockbuster to the indie flick at your independent cinema.
10. Top 10 UK Vlogs (New Entry)
Entering the list for the first time it's our vloggers!  Powered by YouTube and bags of energy, keep an eye on these vloggers in 2019!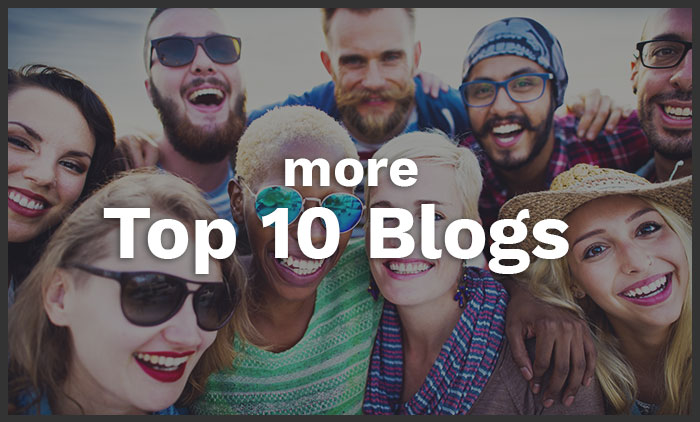 Vuelio's blog ranking methodology takes into consideration social sharing, topic-related content and post frequency. Profiles of the blogs on these Top 10 Blog rankings, their authors and thousands of others can be found in the Vuelio Media Database.
The fundamentals of working with bloggers are the same as with traditional journalists at traditional media outlets: respect their schedules; take time to read their material to learn their interests; and only contact them if/when they want to be contacted.
https://www.vuelio.com/uk/wp-content/uploads/2018/12/Top-10-Top-10-2018-header.jpg
507
760
Rebecca Potts
https://www.vuelio.com/uk/wp-content/uploads/2019/09/vuelio-logo.png
Rebecca Potts
2018-12-19 12:55:09
2018-12-19 12:55:09
Top 10 Top 10 Blog Rankings of 2018