Top 10 Top 10 Blog Rankings of 2019
As 2019 winds its way to a close, take a look back at the best of this year's UK blogger rankings based on number of unique visits.
1. Top 50 UK Blogs (-)
Staying on top is our rundown of the top 50 blogs in the UK, featuring politics, design, sport, motoring and entertainment (pretty much everything you could think to blog about, really).
2. Top 10 Food Blogs (+2)
Moving up two spaces from last year were the top food blogs – a smorgasbord of bloggers writing about savouries and sweets for the fussy, families or anyone who's just plain hungry.
3. Top 10 Interior Design Blogs (+4)
Interior design received a big boost in popularity this year, making its way into the top three for 2019 and proving you don't need to take a three-hour trip to Ikea or sit through a Changing Rooms boxset for renovation inspiration (though if you enjoy that sort of thing, go ahead and treat yourself – it's nearly Christmas).
4. Top 10 Beauty Blogs (-2)
All things beauty stays in the top ten – and at number one in our top 10 for beauty this year was Online Influencer Award winner of the Best UK Blog 2019, Caroline Hirons (it's a particularly beautiful blog).
5. Top 10 Mummy Blogs (-2)
For those who love their mums, the top Mummy Blogs in the UK were worth a look. Dads unfortunately didn't get a look in this year though – sorry, dads.
6. Top 20 Fashion Blogs (New Entry)
Also entering the Top 10 of this year's best were fashion-focused blogs, featuring another two Online Influencer Award Hall of Famers – Inthefrow and MenswearStyle.
7. Top 10 Men's Fashion Blogs (New Entry)
20 of the best fashion blogs in the UK clearly weren't enough – men's fashion also enters the top ten, featuring expensive fabrics galore, quality tailoring and freshly combed facial hair (bring your own glitter and beard baubles).
8. Top 10 Men's Lifestyle Blogs (-1)
Staying in the top ten, the best bloggers in men's lifestyle helped readers in the UK with probiotics, luxury train journeys and white sneaker emergencies this year.
9. Top 10 Music Blogs (-5)
And for those of us who like to listen to more than Mariah Carey, the top in UK music blogs for 2019 mixed old, new, rock, hip hop and more. Lots of ideas for end-of-year party playlists, which should actually heavily feature Mariah, probably.
10. Top 10 Film Blogs (-1)
Our last entry in the Top 10 of Top 10s for 2019 is for best film blogs – all worth checking out in time for holiday break movie marathon planning. Because who needs to leave the house when there are so many quality films, and blogs, to keep you busy?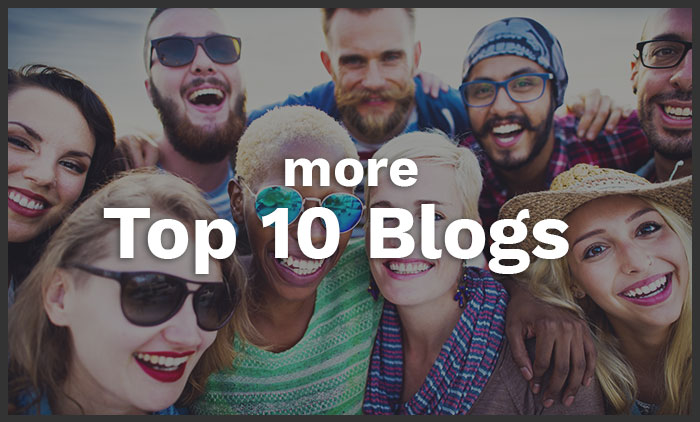 Vuelio's blog ranking methodology takes into consideration social sharing, topic-related content and post frequency. Profiles of the blogs on these Top 10 Blog rankings, their authors and thousands of others can be found in the Vuelio Media Database.
The fundamentals of working with bloggers are the same as with traditional journalists at traditional media outlets: respect their schedules; take time to read their material to learn their interests; and only contact them if/when they want to be contacted.
https://www.vuelio.com/uk/wp-content/uploads/2018/12/Top-10-of-the-Top-10-2019-Featured.jpg
430
760
Phoebe-Jane Boyd
https://www.vuelio.com/uk/wp-content/uploads/2019/09/vuelio-logo.png
Phoebe-Jane Boyd
2019-12-18 10:55:09
2019-12-18 12:22:40
Top 10 Top 10 Blog Rankings of 2019