Brexit Draft Withdrawal Agreement – Key Events & Reaction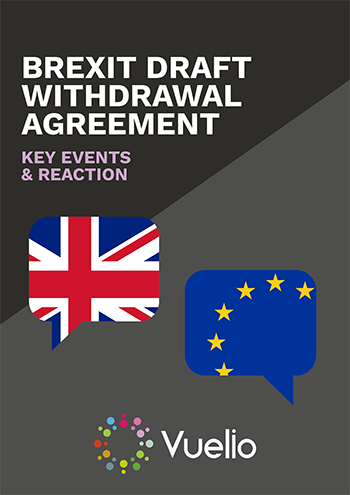 The Brexit Draft Withdrawal Agreement has been published – all 585 pages of it. Since then, the Government has faced ministerial resignations and the future remains uncertain. 
The Vuelio Political Content Team has created the only guide you need to the draft agreement, including a timeline of key events, the major sectors covered by the draft, how it's been received by the major political parties and the Top 10 Brexit Influencers you need to follow.
If you don't have time to read all 585 pages, find out what's happening with the transition period, Northern Ireland, governance, citizens' rights, fishing, trade and finance.
Download the guide by filling out the form below.