EU Membership Referendum – Stakeholder Response & Media Analysis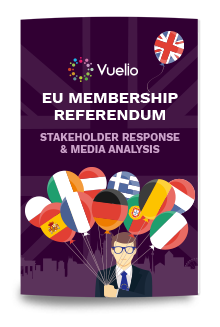 So it's Brexit – and the only thing that seems certain right now is that there will be big changes. How you can get on top of events and start building for a future outside the EU?
With the British people starkly divided and financial markets in turmoil, we've analysed the media reaction and rounded up all the opinion, comment and insight from key stakeholders, business and community leaders – to give you the best chance to prepare for what's next
Fill out the form to download it now.