Thames Water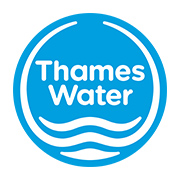 Thames Water
Thames Water is the UK's biggest water and wastewater services provider. We have invested over £1 billion every year, on average, for the past 12 years improving service for our 15 million customers across London and the Thames Valley. For an average of just over £1 a day for our households, we provide 2.6 billion litres of clean drinking water and safely remove 4.6 billion litres of wastewater – every day, 365 days a year. We are regulated by Ofwat, the Environment Agency and Drinking Water Inspectorate, and our customers will benefit from our nearly £5 billion investment programme between 2015 and 2020, the largest in the UK water industry.
Here in Thames Water's Newsroom we respond to up to 100 incoming media enquiries a month and pro-actively share the company's good news with national, trade and regional media. Through our pro-active approach we aim to tell Thames Water's story through the media including how we work to protect the environment and provide a resilient service for our customers using the latest innovative technology. When things go wrong we also use the media to keep our customers up-to-date on matters that may affect their water supply, waste service or daily commute and provide reassurance the issue is in hand.
"Vuelio is a valuable tool which enables us to monitor our media coverage closely, measure our successes and ensure we're always contacting the right journalists and outlets with the right stories."

– Becky Trotman, Senior Media Relations Officer, Thames Water
The Challenge
Before we employed the services of Vuelio, our media monitoring and media database were provided by two separate companies, which was more time consuming. By having a one-stop-shop we can easily link our media coverage to the relevant outlets and journalists, and quickly track who has said what about Thames Water. Vuelio also enables us to produce regular and ad-hoc reports quickly and easily demonstrate to internal colleagues the value of good media relations.
The Solution
We opted for Vuelio as they offer a platform that enables us to easily find contacts and track our media coverage. Help to get to grips with upgrades of the platform and resolve problems has always been on hand through the support team and our account managers. Being able to store copies of all our press releases in the system and link coverage to them has been a huge benefit along with the ability to produce ad-hoc reports ourselves.
Benefits and Results
Key benefits are being able to quickly find contacts, track media coverage and see how well received our press releases have been.