Issue Spotlight – Collapse of Carillion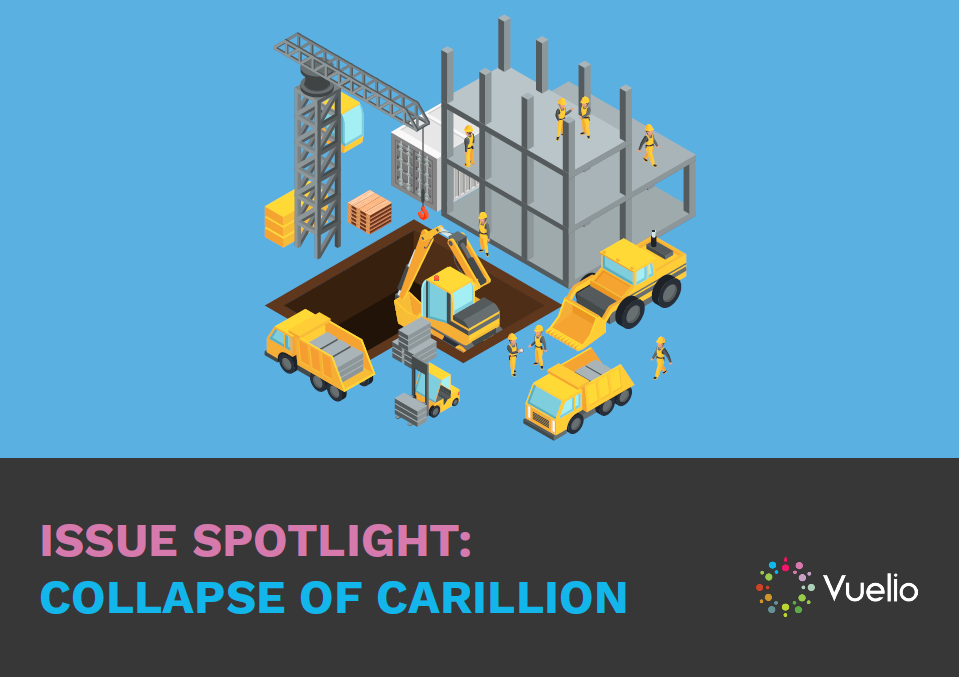 The fallout from the Carillion collapse has drawn in a wide range of stakeholders, each of whom has either sought to get their voice heard above the fray, or has been called upon to account for their role in the scandal.
Read our "Issue Spotlight: Collapse of Carillion" to find out how key stakeholders have reacted to the collapse of the outsourcing giant and make sense of what the future holds.
Download the spotlight by filling out the form below.