Listening – The Art Of Social Media Success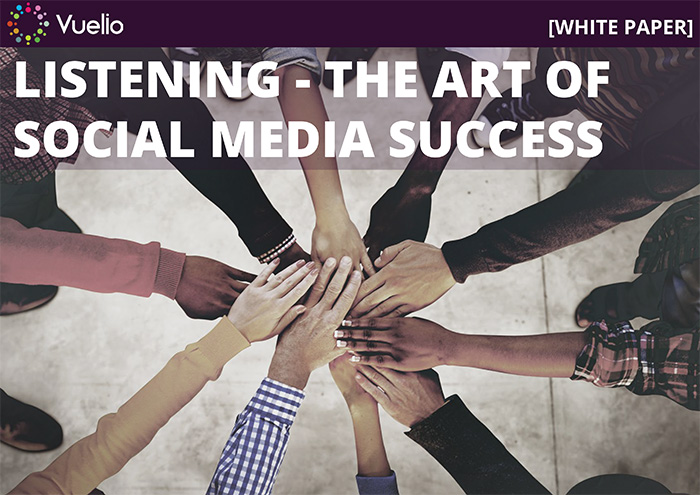 Social media's matured. How about your approach to it?
Our latest whitepaper tells you how social media listening can help your organisation achieve its goals.
You'll learn:
Who in the organisation should be listening to social media, and how they should go about it
How to turn customer complaints into testimonials, influencers into advocates, and opportunities into revenues
When to lead, when to engage, and when to walk away from the conversation
With social media growth showing no sign of slowing, it's more important than ever to understand how the right kind of listening can bring benefits right across your organisation.
Download the guide now.