Queen's Speech 2016 | Stakeholder Reaction & Media Analysis
Yesterday the Queen's Speech outlined major proposals for every walk of life, from healthcare and education to transport and the digital economy.
How will these changes affect you? And how did the media and other stakeholders respond?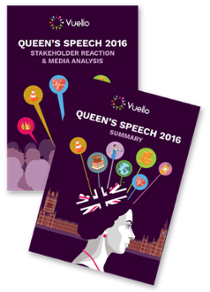 We've included a full summary of the speech and analysis of the media reaction, as well as an overview of assessments and key takeaways from experts in the areas most impacted. It's everything you need to know about the issues raised and what they mean for you.
Fill out the form to download it now.