Barbican

Unprecedented Results for Barbican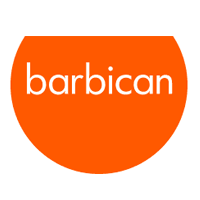 The Barbican is one of the world's leading multi-arts and conference venues, and presents a diverse range of visual art, music, theatre, dance, film and education events. Its 11-person communications team uses our software extensively to manage its relationships with the arts media and community, and to monitor news coverage of the artists from around the world who come to perform there. Barbican has been a Vuelio client since August 2009. Lorna Gemmell is one of the main users.
The Challenge:
"The challenge to PR professionals in general is to keep up with how quickly traditional media is changing," says Lorna Gemmell. "It's especially significant to the Barbican's work within the arts. The media sphere is expanding fast and we need to continue to adapt to this new culture to maintain our presence within it. People are writing outside the traditional media outlets; getting their news from social media networks, and critics and reviewers are increasingly turning to these platforms. We need a comprehensive view of what's being said about the Barbican's vast events programme, which encompasses more than 300 events a year across a variety of arts forms.
"We were using several different PR programmes: MediaDisk for our database; Meltwater for news monitoring, and so on. When we became dissatisfied with one of our providers, we started exploring different ways of how we could do things better – and the answer was that we should be doing everything in one place with one provider."
The Solution:
" The most compelling aspect of your software, initially,  was the power of its database," says Gemmell. It's comprehensive, and it's fast and easy to search. However, we also found the comprehensive range of PR services – with everything in one place – very appealing. It offered everything in integrated form: database, media monitoring across the spectrum, and analytics as well."
"In-depth media monitoring is vital to us because we have so much going on. The software helps us categorise it all, and being able to set up automatic searches is fantastically useful – we can set up news monitoring for a specific event or person very quickly. We're also now integrating your social media monitoring, which helps us engage with our audience's feedback of a performance or show, as well as the press'.
"Meanwhile, the media database gives us what we need to know about a contact in seconds. We already have great relationships with our community, especially with key critics and arts journalists, but your software gives the whole operation a reliable backbone and provides stability. Lately, we've started using the distribution module for press releases – that's a small revolution for the Barbican. We're building media lists from the database and distributing information directly to those lists. It lets us manage our contacts and track our results better."
The Benefits:
"The social media side also gives us real benefits. For example, one of our recent art events – an installation by Céleste Boursier-Mougenot – gained a large following and achieved cult status on YouTube and Twitter. The integrated social media monitoring was really helpful in understanding its popularity, which we then used in our marketing and PR communications. The event was talked about for months, with record-breaking numbers of tweets – and people were queuing round the block to see it."
"Finally," says Gemmell, "we love the support we get. In comparison to our experiences of other providers, our training has been really good. The support team and our account manager always respond to any queries within a few hours – that's a big selling point for us."
User friendly and really well-designed. It's useful, reliable and brings together several important services in one place.
—Lorna Gemmell
Communications Manager