Cats Protection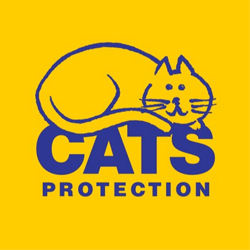 Cats Protection
Cats Protection is the UK's leading feline welfare charity with a nationwide network of over 250 volunteer-run branches, 36 centres and over 100 charity shops that together helps around 200,000 cats and kittens each year.
Cats Protection's Media Team promotes the charity throughout the UK and provides PR support for volunteers and other departments. The team sends out a daily Media Update to the network which summarises news stories from print, online and broadcast outlets that have featured Cats Protection or are relevant to the charity in some other way. We use Vuelio Media Monitoring to source the stories using a list of keywords that is continually reviewed. We also use Vuelio to send out press releases, for media contact management, evaluation on a monthly basis and for specific communications campaigns.
"Vuelio is a breath of fresh air" – Kate Angel, Media Assistant, Cats Protection
The Challenge
Prior to working with Vuelio, we used a different supplier that was less innovative. We rarely used it to send out press releases as the method was clunky.
The Solution
We got quotes from three suppliers prior to our contract with our previous supplier ending. We were given a demo of Vuelio and shown what it could do – we were looking for a one-stop-shop, which Vuelio was able to offer. Canvas was a big factor – it allows us to display our coverage in a modern, visually attractive and user-friendly way. We are now also able to track the success of press releases and campaigns more effectively.
All of the Vuelio contacts we have worked with, from our first contact to our account manager, implementation and support have been very helpful and accommodating to our needs.
Benefits and Results
The team now use Vuelio to send out all our press releases and it is helpful to see the tracking of how many have been opened. The contacts and influencer functions are more detailed than our previous supplier.
The hourly coverage alerts mean we are able to see coverage when it appears, and our reporting process is much improved with Canvas.
We have saved both time and money switching to Vuelio.