Faith Matters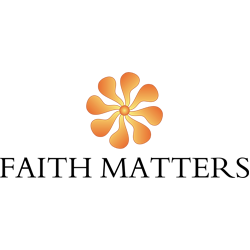 Faith Matters
Faith Matters was founded by Fiyaz Mughal OBE in 2006 as a means to provide faith communities with conflict resolution tools. Faith Matters works on integration, cohesion, hate crime and countering extremism projects.
The organisation has been ground-breaking and instrumental in developing new and innovative projects that bring faith communities together and in strengthening faith institutions. Faith Matters works with statutory, community and private sector partners, and its projects have also been referred to by Ministers in Government.
It has also specialised in online campaigns, developing hate crime projects, working on safeguarding projects and in online safety and security with mothers taking key roles in ensuring the safeguarding of families.
"Using the comprehensive Vuelio Media and Political database, Faith Matters can share its point of view with a broader audience and engage in public debates." – Fiyaz Mughal, Founder and Director, Faith Matters
The Challenge
Before Vuelio, communication was more challenging but now it's easier to engage and allows the organisation to think laterally, with more entrepreneurship and more creativity. Vuelio has also allowed Faith Matters to be more proactive in getting its voice heard.
The Solution
From the beginning, the Vuelio service was professional, useful and responsive and I believe it's needed in today's world. The ongoing relationship management is also excellent – our account manager is always hands-on and always available.
It's worth repeating, Vuelio gets people to think how their voice is heard and be more creative and entrepreneurial, which is what you need to be in the social sector. When you use Vuelio, it makes you think about the many ways you can engage at a much wider level and gives you the opportunity to do so.