Work, Life and Balance: The PR challenge of 2023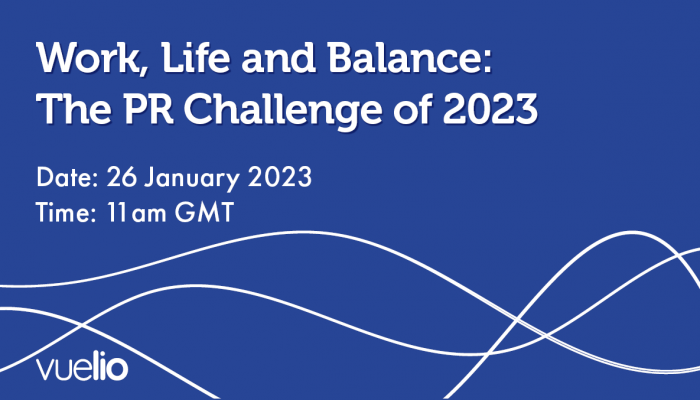 The world of work is changing. Gone are the days of 9-5, Mon-Fri in the office. Flexible, hybrid, remote, quiet quitting, AI, wellbeing, work/life balance – the future of work is now.
PR and comms teams are at the forefront of navigating these subjects both internally and externally. You need to position your employer brands against the needs of staff, investors and other stakeholders, while managing public perceptions and also growing and maintaining your own team in the face of an industry-wide skills gap.
In this webinar, we looked at the future of work and the impact it has had across PR and comms with our guests: Anna Geffert, founder and managing director of Hera Comms, and president of Women in PR; Robbie Steel, head of PR and communications at Atom Bank; and Sarah Beber, assistant director, communications and engagement at NatWest Group.
Fill in the form below to check out our webinar 👇