2021 Budget – Audience Reaction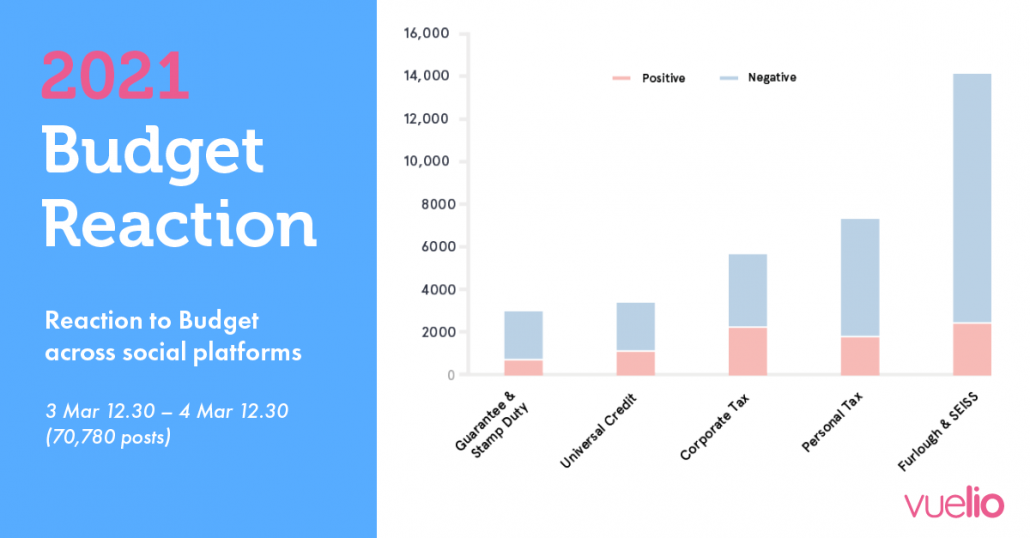 The 2021 Spring 'recovery' Budget focused on a three point plan to fix public finances, build the future economy and protect jobs and households.
But what was the reaction from campaigners and the public?
We looked at social media data from the public and campaigners in the 24h after the Chancellor delivered the Budget in Parliament. By using social insights data from Pulsar, we were able to identify the most talked about announcements – and how people feel about them.
Read our Budget 2021: Audience Reaction to discover how conversations evolved around furlough, tax changes and Rishi Sunak.
Get the analysis to learn:
Which policy announcements were received most positively / negatively
If Rishi Sunak's Budget was mostly welcomed by the public
Which announcements were most talked about
Download the reaction below.