Influencer Marketing and the Law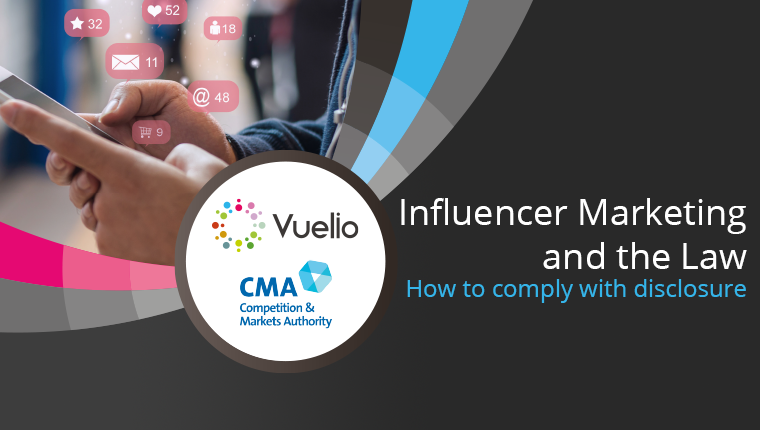 Influencer marketing is expected to be worth £18.4bn by 2024. We're in an age where anyone can be an influencer and it's sheer scale makes the industry radically different to anything we've seen before.
But it's still in its infancy and both influencers and the PRs, brands and marketers collaborating with them are still working out the rules and determining best practice.
To help you understand your responsibilities and how you can comply with the law, Vuelio and the CMA have put together an exclusive guide: Influencer Marketing and the Law, which outlines best practice for PRs and marketers.
Full of practical guidance around consumer protection law, terms of contract, social media posts and disclosure tools, our guide can improve your influencer marketing, giving you a clear understanding of what to expect from brand partnerships and how to be compliant.
Download our guide to find out how to comply with disclosure and achieve best practice in influencer marketing.