Friends of the Earth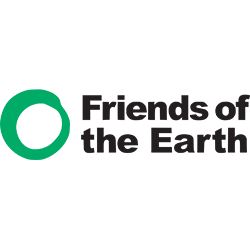 Friends of the Earth
Friends of the Earth is an international community dedicated to the protection of the natural world and wellbeing of everyone in it. We bring together more than two million people in 75 countries, combining people power all over the world to transform local actions into global impact. We lead campaigns, provide resources and information, and promote alternative solutions to create a cleaner, healthier and fairer world for everyone, for today and generations to come.
In the UK, we've been responsible for making recycling not just a household word, but a household habit. We successfully campaigned for the world's first climate change laws, which paved the way for similar legislation around the world. Our combined strength has meant we have been able to push back against drilling for fossil fuels in land that belongs to all of us.
We use Vuelio in our political affairs team and across our campaigns teams. In using Vuelio our aim is to accurately capture political intelligence across the organisation, as well as coordinate more with our grassroots network, making all interactions with parliamentarians as effective as possible. The political affairs team works with campaign teams to plan political strategy and identify key political targets and moments.
"Using Vuelio as a starting point, we have now rewritten our best practice for political intelligence gathering, storing and coordinating." – Rosemary Harris, Political Campaigner, Legal and Planning Team, Friends of the Earth
The Challenge
For a while we have struggled to coordinate the different political work across campaigns and track the impact of work we were doing with parliamentarians. This meant that we were not making the most of interactions with parliamentarians in terms of sharing intelligence we had gathered, and occasionally campaigns would step on each other toes without knowing.
In targeting our emails to parliamentarians, we wanted to have a better understanding of the cut through and how many people were reading or opening our messages. Using our old system, we had no way of knowing and therefore it was difficult to properly refine targeting.
We wanted to have a system whereby everyone could immediately see previous interactions, meeting notes, email correspondence with parliamentarians, and use this information to inform their campaign work. We also wanted a way to incorporate political intelligence gathered from our grassroots network in to our political strategies.
The Solution
We were initially attracted to Vuelio as it offered engagement tracking on emails, something we had been hoping to embed for while. However, once we saw the demo it was clear that it could be helpful in many more ways and go a long way to solving the perennial problem of how and where we store political data from campaigns that enables it to be shared across the organisation.
Using Vuelio as a starting point, we have now rewritten our best practice for political intelligence gathering, storing and coordinating. We have had a number of successes where opportunities to reinforce work with parliamentarians between campaigns have been spotted and used to secure commitments from them. We have also had a huge amount of insight into our email cut through, which is being used to improve our email communications.
Our account manager has been very responsive in answering questions during and after set up, with regular check-ins to ensure everything is going smoothly.
Benefits and Results
We're still in the relatively early stages of it rolling out across the organisation, but already we are seeing an improvement in how we conduct our political campaigning. We also have an accurate measure on the cut through of our emails for the first time, and are using this to fine tune our targeting.
Our campaigns are more joined up, with political data stored consistently across the organisation.