Fitness & Exercise Blogs UK Top 10
The Top 10 Fitness & Exercise blog ranking was last updated 22/04/2020.
Still up at the front of the pack in the Fitness & Exercise blog race (not that this is a race – everyone is a winner) is Charlie, who believes that 'anyone can run a marathon if they want'. While actual marathons aren't on the cards right now, Charlie is continuing to champion journeys to healthier and more active lives. Readers can learn how she's using her time while on lockdown, pick up recommendations for fitness and nutrition books to read and find out what exactly 'stuffing the silo' means. Charlie (a registered dietitian) is also highlighting the amazing work her doctor and nurse colleagues are accomplishing on the front line of health and fitness and would love to hear from others working to keep everyone well – check out the blog and get in touch with your experiences.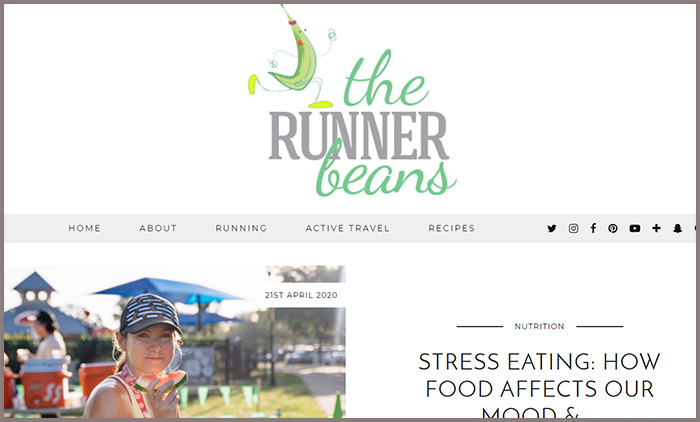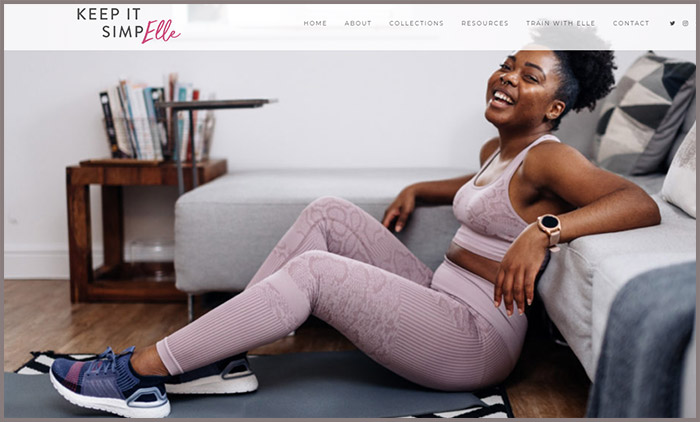 Fitness professional and blogger Elle isn't just keeping pace in this top ten – she's moved up a place from earlier in the year. Keeping fitness levels up during self-isolation doesn't have to be complicated – Elle advises keeping it simple with 30-minute no equipment core workouts, indoor cycling workouts you can do without expensive class sign-ups and improving your flexibility by nailing the splits (we advise moving the furniture back before you attempt that one). 'I love to sweat, eat and feel good doing so in fitkit!' says Elle – follow along with her easy-to-follow tips and video sets to do the same. You can even spend a day with her over on the blog if you'd like to hang out more (virtually, of course).
'I'm an entrepreneur, business owner, personal trainer, ocean lover and blogger with a purpose' – multi-skilled Zanna Van Dijk covers a range of topics on her blog, all related to health, whether that be personal or planet-wide wellbeing. As well as posting workouts and recipes, Zanna writes about sustainability issues, travel and lifestyle. Responsible messaging is this blogger's aim, sharing advice for nourishment, empowerment, holistic health and – super-important right now – self-care. Zanna's work has led to media coverage in publications such as Sunday Times Style, Women's Fitness and Glamour, as well as an appointment as the UK's first female global ambassador for adidas. Hoping to help people make positive and informed changes wherever they are, Zanna's online space is where to go for inspiration.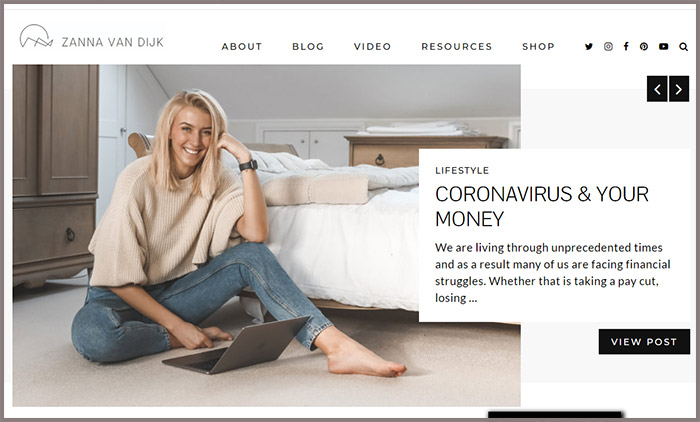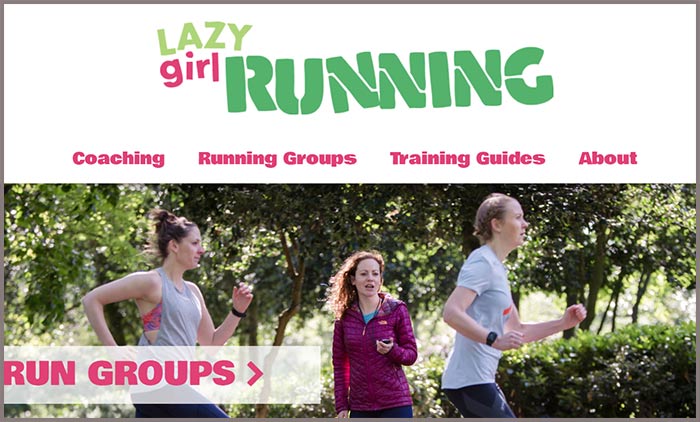 If laziness is a particularly tempting pastime for you right now, Laura Fountain of Lazy Girl Running is here to help you take up some healthier hobbies. Laura started running for fitness at the age of 30, having avoided exercise as much as possible after leaving school. While joining running groups and jogging cross-country are out of the question, Laura continues to share expertise in 25-minute core strength for beginner runners' workouts and 30-minute home cardio routines and strength exercises. All well worth taking the time for while you wait for the starting whistle on heading outside to join up with your local running group once more.
5. Fat Girls' Guide To Running
Blogger Julie Creffield started with running for fitness and fun with a 3k run in back in 2003 – times are very different now, but Julie's passion for running remains: 'If you run, you are a runner – simple!' Being part of the running community isn't just for wide outside spaces, followers can join the blogger's Thrive Inside programme on the Facebook group for lockdown fitness, mindset and wellness. The encouragement of all body shapes and sizes into fitness is an important one – check out the blog to join in on one of her upcoming programmes: 'if you identify as a woman, support health at every size and want to stay safe, strong and sane during lockdown then you will be more then welcome to join us'.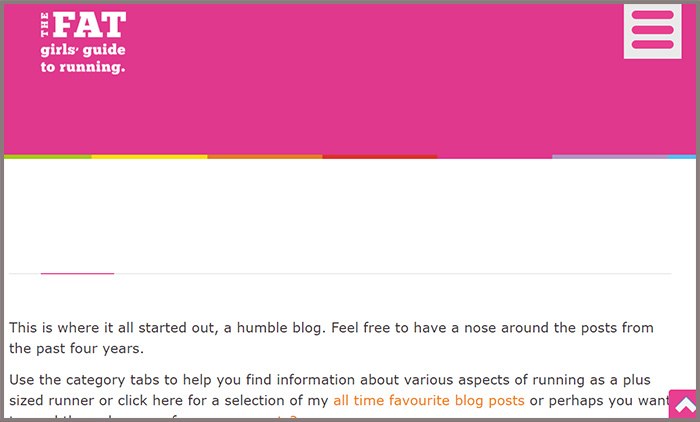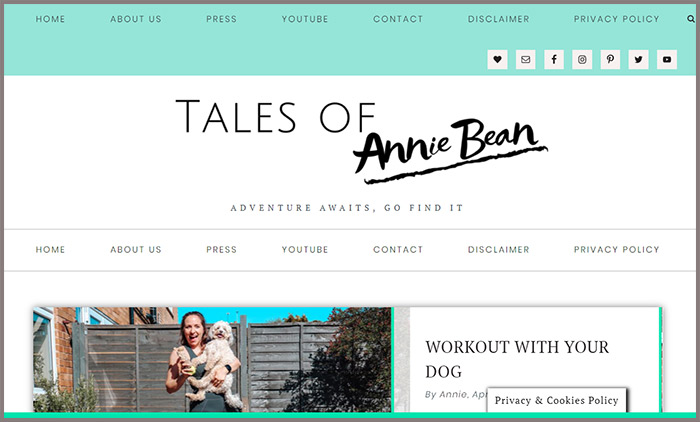 Qualified spin instructors (who are also well-versed in outside active pursuits like running, swimming and triathloning) Annie and Nick are the minds behind Tales of Annie Bean. Originally started in 2013 as Annie's personal blog, husband Nick's contributions in posts and films have bolstered its growth and following. Covering a host of topics including travel, lifestyle, and occasionally fashion and beauty, the blog's main focus continues to be fitness. Recent posts have extolled the benefits of looking after yourself at home – working out with your dog, planning future road trips, embracing social distancing and the best indoor bike workouts to try (probably not with your dog for that one).
Paddle Pedal Pace's Lucy has a growing record of completed triathlons under her fitness-wear lycra belt. While adding to them is on hold, she's sharing top tips for progressing with fitness journeys indoors and staying motivated. No access to public swimming pools? Lucy has six stretch cord exercises for swimmers instead. Public park closed? Read her book recommendations for runners, cyclist and triathletes. While keeping fit continues to be important, being kind to yourself is also a daily requirement for staying healthy – looking for reassurance if you've had to cut down on your training? You'll also find that here – Lucy has seven reasons why a break from triathlon training might be a good thing.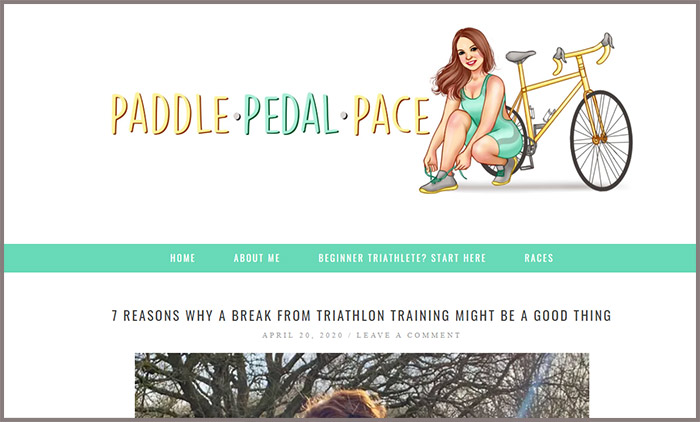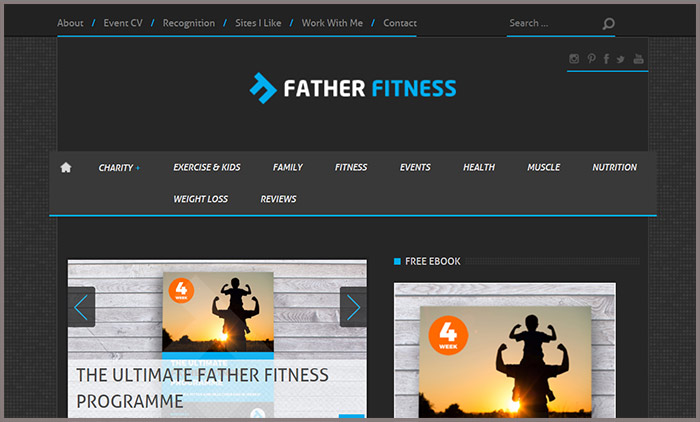 This 'normal guy who just wants to try and keep fit' is a father of two, husband to one, and past participant in Total Warrior and Pier to Pier events. Paul Stainthorpe is also a successful blogger, who's been posting about Exercise & Kids, Family, Fitness, Health, Muscle, Nutrition and Weight Loss, and charity since 2010. 'I think readers like the honesty and the fact I'm bridging the gap between an unfit dad to a fitter dad' – scroll through recent posts to get an idea of how Paul is getting on. As well as personal pieces like 'Maintaining your fitness routine during lockdown', there's 'How to raise money for charity as a family' for Paul's take on wellbeing for the wider world.
This online haven for 'natural living and healthy lifestyle' comes courtesy of blogger Petra, who believes in a holistic approach to wellbeing beyond healthy eating, exercise and nutrition (though, those certainly help). Natural living, avoiding toxins and pollution, going organic and maintaining a healthy mind while managing your stress levels are also vital for Petra, who likes to write about 'everything which is linked to health'. Helpful advice shared over the last month includes her recipes for smoothies to help with sleep, shopping online for natural skin care products and creating a yoga corner in your backyard – all very healthy, and very now.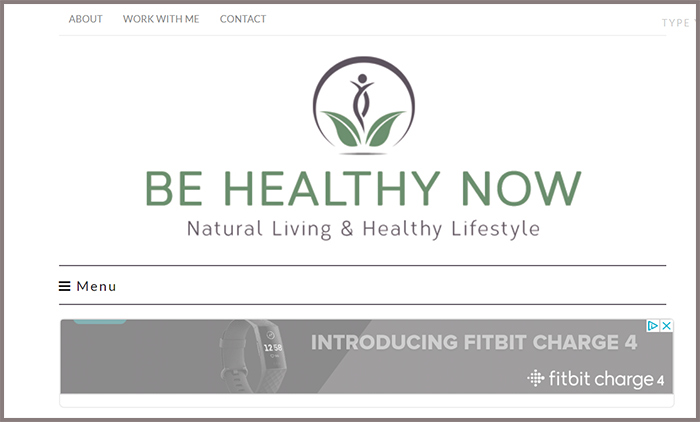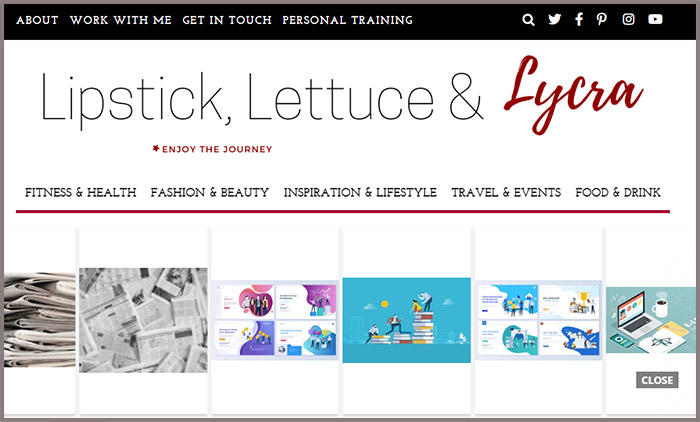 What might not be a tasty mash up in a sandwich is certainly a tasty combination when it comes to blogging – Lipstick, Lettuce & Lycra is here to provide your daily recommended intake of Fitness & Health, Fashion & Beauty, Inspiration & Lifestyle, Travel & Events and Food & Drink. 'Enjoy the journey' is blogger Gemma Seager's mantra – 'you won't find elaborate DIY projects, time consuming beauty tips, rock hard abs or detox diets here – it's about finding balance and moderation in all things'. Blogging since 2008, Gemma is an events organiser, social media manager and freelance writer, as well as a Roller Derbyer with the Norfolk Brawds. Basically, this blogger knows how to mix things up to get the perfect balance for staying healthy and happy.
The fundamentals of working with bloggers are the same as with traditional journalists at traditional media outlets: respect their schedules; take time to read their material to learn their interests; and only contact them if/when they want to be contacted.
Vuelio's blog ranking methodology takes into consideration social sharing, topic-related content and post frequency. Profiles of these Fitness & Exercise blogs and their authors can be found in the Vuelio Media Database.
https://www.vuelio.com/uk/wp-content/uploads/2020/04/Fitness-and-Exercise-blog-ranking-featured.jpg
430
760
Paul Burvill
https://www.vuelio.com/uk/wp-content/uploads/2019/09/vuelio-logo.png
Paul Burvill
2020-04-22 10:00:16
2020-04-22 11:42:40
Fitness & Exercise Blogs UK Top 10