Fitness & Exercise Blogs UK Top 10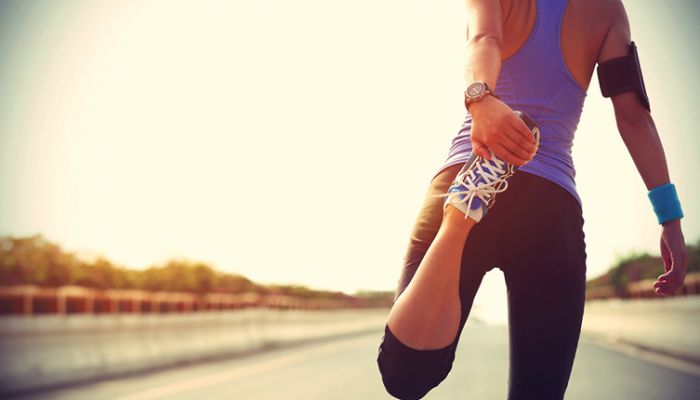 Last Updated 17/01/2018
The Runner Beans was created by marathon runner, fitness junkie and self-professed foodie, Charlie Watson to make fitness and healthy eating more accessible without missing out on any of the good things in life. The award-winning blog features sportswear reviews, workout and exercise tips, marathon experiences, and provides uplifting and informative posts on general well-being, fitness, and mental health.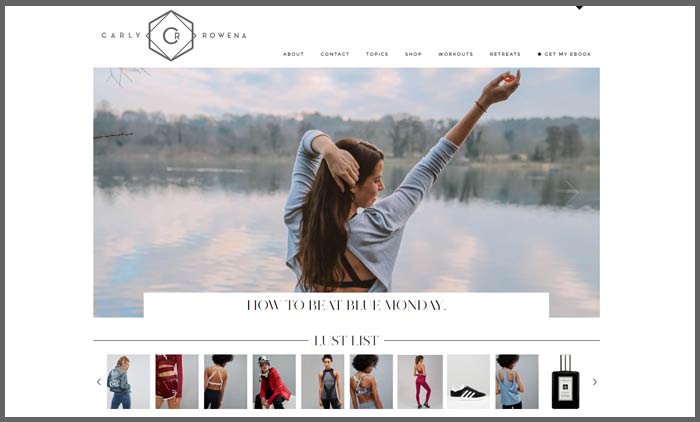 2. Carly Rowena
This eponymous blog was launched by personal trainer, author and fitness blogger Carly Rowena to encourage others to strive for a healthy, balanced lifestyle. Boasting thousands of fans and followers across every major social platform, Carly has also launched Retreats, where guests can join her on healthy holidays to desirable destinations around the world. Carly's content focuses on the fitness journey from healthy eating to having an open and healthy mind, and advocates working hard to achieve your desired results.
Faya Nilsson created Fitness on Toast in 2013. A personal trainer, and now author, interviewer and Instagram star, Faya shares the holistic way of living and offers nutritional advice, recipes, workouts, sports fashion, and informative ideas that can help you find success on your fitness journey. Posting a mix of fitness, lifestyle and travel posts, Faya shows how getting fit is more of a lifestyle than a challenge. Fitness on Toast includes information on how to maintain your health and wellbeing while traveling, retreats that specialise in body and mind, healthy recipes, and plenty of inspiration to keep you motivated.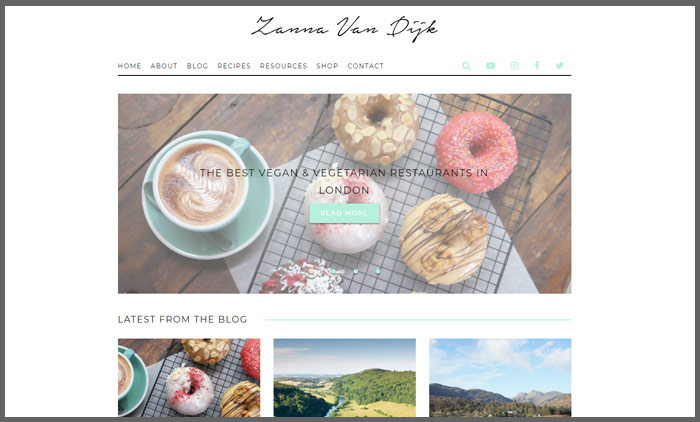 Zanna Van Dijk is as a personal trainer, coach, blogger, vlogger, social media fanatic, author and the first female UK Adidas Global Ambassador. She's also responsible for the eponymous blog that covers healthy living, from recipes and great eateries to high intensity workouts and staying fit while travelling. Zanna is passionate about empowering women and is a co-founder of the #girlgains movement – a community that brings together hundreds of women at inspirational live events.
Keep it simpElle was founded in 2012 by Elle Linton, a health & fitness professional and personal trainer. She started the blog as a place to share her contributions to the London 2012 Olympics and the legacy that was created after the event. It has since evolved into a resource that aims to inspire, motivate and empower readers through workouts, experience and good food. Elle has also launched an online community, for bloggers based in London, and an events company called Borrow My // Blender.
Find out more about Elle Linton, author of Keep it SimpElle, in our blogger spotlight.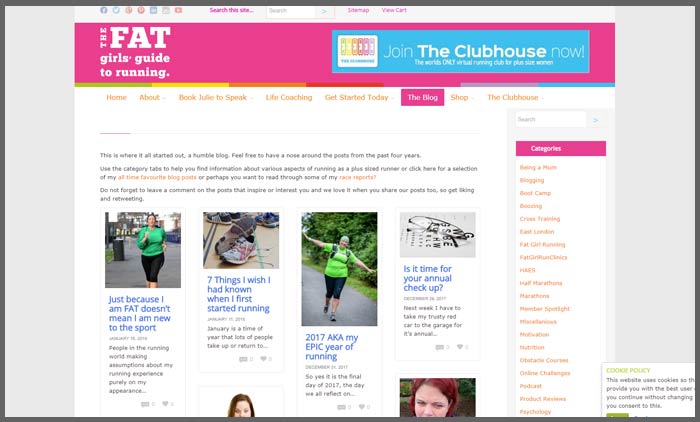 6. The Fat Girls' Guide to Running
Julie Creffield created her blog The Fat Girls Guide To Running while on a mission to prove that being fit doesn't necessarily have to mean being slim. Founder of a running club that motivates and encourages larger women to run and embrace their bodies, while helping them to develop a healthier and happier lifestyle, Julie uses the blog to provide marathon and running advice, details on routes her group takes, and updates and successes from members of the club.
Lucy Edwards turned her fitness blog 'Lucy Lunges' into a celebration of all things triathlon, renaming it Paddle Pedal Pace in the process. Former gym bunny Lucy participated in her first triathlon in 2014, and has since completed several Sprint and Olympic distance triathlons alongside individual running, swimming and cycling events. Lucy champions the participation of women in triathlon, and has recently partnered with a number of brands in the capacity of ambassador. Paddle Pedal Pace also boasts numerous numerous awards.
It wasn't until Laura Fountain was in her late twenties that the running bug bit, but now it has, she's a lover of running. Having completed several marathons and even a couple of ultramarathons, Laura documents her love of running on Lazy Girl Running. Honest about the struggles of getting into running, Laura's blog took off and she's now also a UK Athletics Coach in Running Fitness and a Level 3 Personal Trainer. Alongside the running, Laura is a freelance journalist and editor specialising in women's health, and has written two running books. Lazy Girl Running offers readers a variety of tips on different styles of running alongside general workout advice, as well as addressing issues in the running community, such as running during pregnancy.
Emma Lax and Charlotte Thomas created the blog Lunges and Lycra in 2012, after getting frustrated with the patronising male-dominated sports magazines that were prevalent after the London Olympics. The aim of the blog is to target women who like 'sweating, fitness and the odd nip of gin' and covers workouts, fitness events, marathons, running and tips for the mind, while following the pair on their travels and adventures.
10. Father Fitness
Father Fitness was created by Paul Stainthorpe to document his fitness journey after becoming a first-time dad. Paul explored a variety of different workout techniques before finding the right balance for him, and uses Father Fitness to share the expertise that he has learned (and continues to learn) along the way. Paul's blog has expanded to cover charity work, exercising around kids, family, health, nutrition, weight loss and product reviews.
Want to learn more about this blog? Read our blogger spotlight with Paul.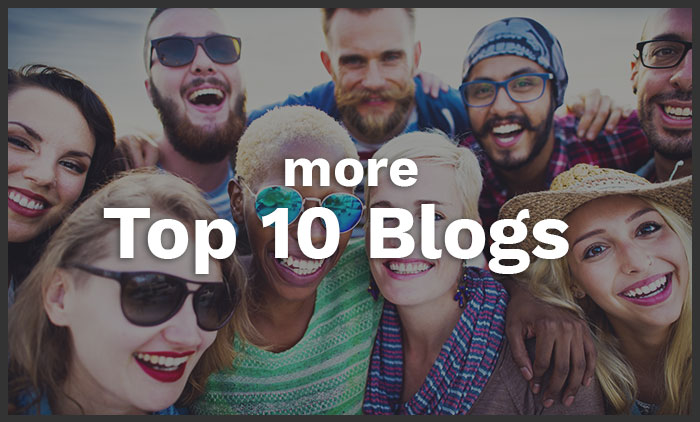 The fundamentals of working with bloggers are the same as with traditional journalists at traditional media outlets: respect their schedules; take time to read their material to learn their interests; and only contact them if/when they want to be contacted.
Vuelio's blog ranking methodology takes into consideration social sharing, topic-related content and post frequency. Profiles of these fitness and exercise blogs and their authors can be found in the Vuelio Media Database.
https://www.vuelio.com/uk/wp-content/uploads/2017/07/Fitness.jpg
430
760
Holly Hodges
https://www.vuelio.com/uk/wp-content/uploads/2015/10/vuelio-logo-transparent.png
Holly Hodges
2018-01-17 10:00:16
2018-03-29 15:58:16
Fitness & Exercise Blogs UK Top 10