Healthcare Blogs UK Top 10
The Top 10 Healthcare blog ranking was last updated 13/07/22.
Vuelio uses a proprietary algorithm to create these rankings, based on topic-related content in blogs on its system – you can read more about the process  here. Our research team actively seeks out new blogs and bloggers for inclusion, but if you think we've missed someone, please  get in touch  to let us know.  
Still at the top spot of our round-up of UK healthcare blogs is co-directors Tania Tirraoro and Renata Blower's Special Needs Jungle, which provides parents with information and advice on special education, health conditions, rare diseases and disability issues that impact children and young people. Aiming to 'highlight resources and inspire and empower families to cut their way through complicated systems successfully' with resources, tips, facts and examples, the blog was originally launched in 2008 before becoming a not-for-profit in 2014.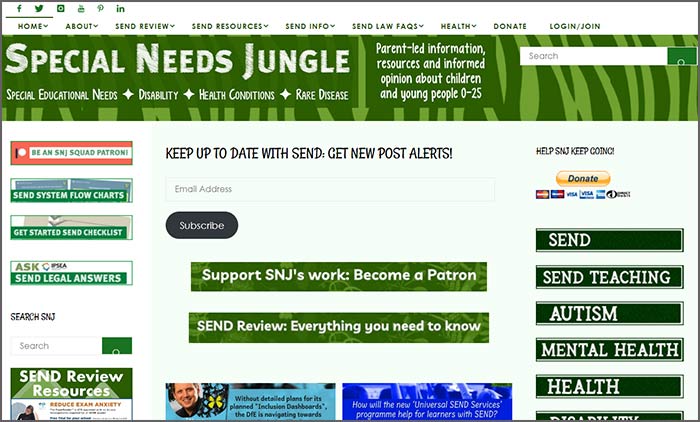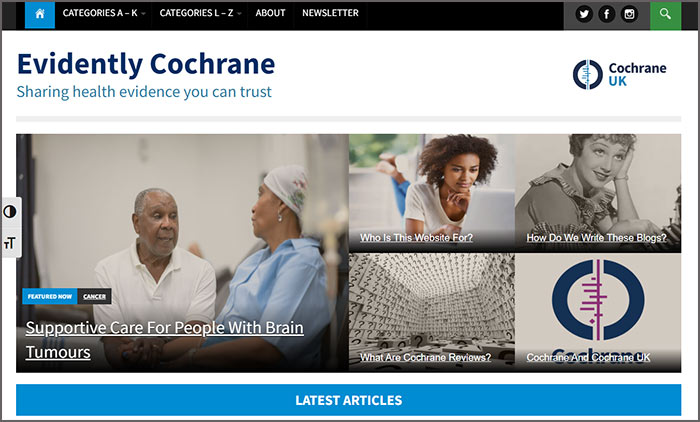 Staying in the number two spot is Evidently Cochrane, launched in 2012 by former registered nurse Sarah Chapman for the sharing of accessible content on health policy and healthcare issues. Posts are aimed at a variety of readerships, including patients, carers and anyone interested in making healthy choices, alongside healthcare professionals and clinical support staff. For those in need of up-to-date studies, there is also plenty of content useful for health researchers and anyone looking for evidence-based information.
One of the blogs that also features in our Mental Health UK Blog ranking is The Mental Elf, which was launched in 2011 by Andre Tomlin. Mental health is just as important as the physical, and this blog makes use of expertise from around the world. Here you'll find 'no bias, no misinformation, no spin – just what you need', with its team of writers covering subjects including Diagnosis, Mental Health, Other Health Conditions, Populations and Settings, Publication Types and Treatments.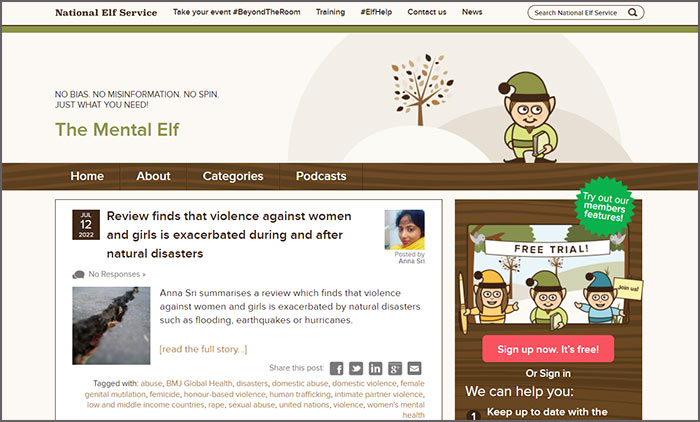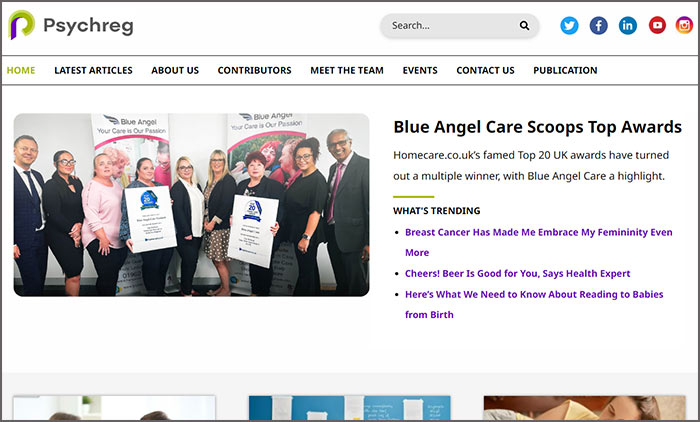 4. Psychreg
Another non-mover in this year's update of our ranking is Dennis Relojo-Howell's Psychreg, which originally started life as a registry/directory for those interested in psychology and has since expanded to include news and resources from across the field. Subjects regularly covered include Clinical Psychology, Counselling, Health Psychology and Neuropsychology as well as stories related to mental health and wellbeing. Recent topics tackled: time management tips for working from home and social media's glamourisation of happiness.
Busy 'blogging on the world's medical stories' are the team behind Hippocratic Post. Originally founded by Thea Jourdan, Carole Stone and Jane Johnson, this blog covers international health-related news in sections including Ageing, Diabetes, Heart & Lung, Muscular, Innovation, Sexual Health, Paediatrics and much more. Regular contributions come from globally-respected medical professionals, including professors from educational institutions like Harvard, Oxford, Cambridge, KCL and UCLA.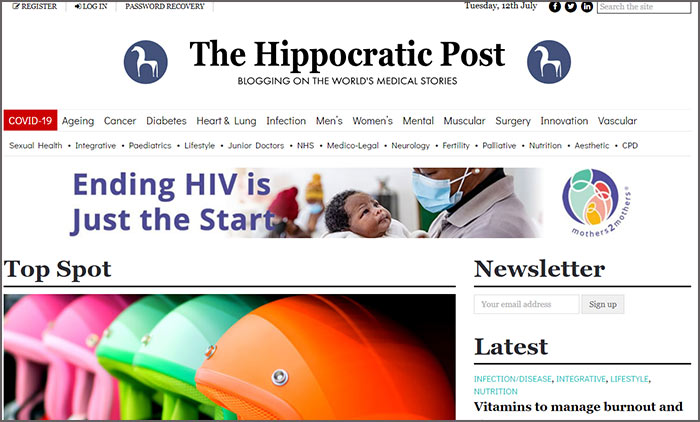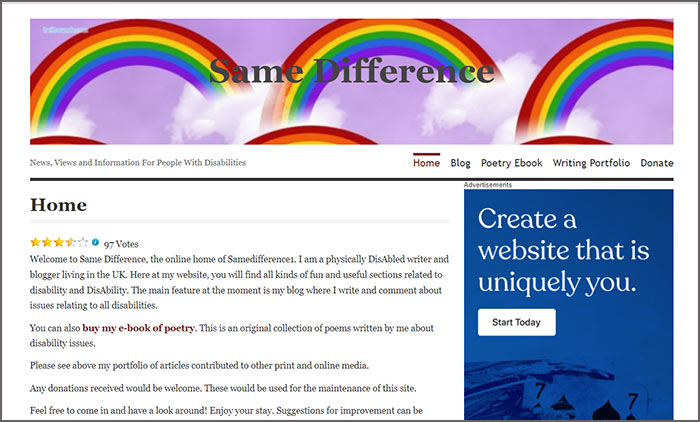 Disability issues are often misrepresented or ignored by the UK media, which is where Same Difference comes in. Blogger Sarah shares 'news, views and information for people with disabilities,' most recently writing about Disability Pride, the impact of the cost-of-living crisis and accessibility problems at this year's Wireless Festival. 'I was born with Cerebral Palsy and have spent my life trying to prove my ability to do positive things,' says Sarah. 'I know that all disabled people have the same ability'. Read more about Sarah and her work here.
Aiming to make living with allergies more manageable for her readers is Ruth Holroyd, the blogger behind What Allergy?. Having grown up with allergies herself, Ruth has lived experience of her subject and shares tips and advice for others handling their own allergies, asthma and eczema. Categories on the blog also include Digestion, Hay Fever, Natural Remedies, Industry News, Product Reviews, Mental Health, Indoor Allergies, Topical Steroid Withdrawal and Travelling for managing your allergies on the go.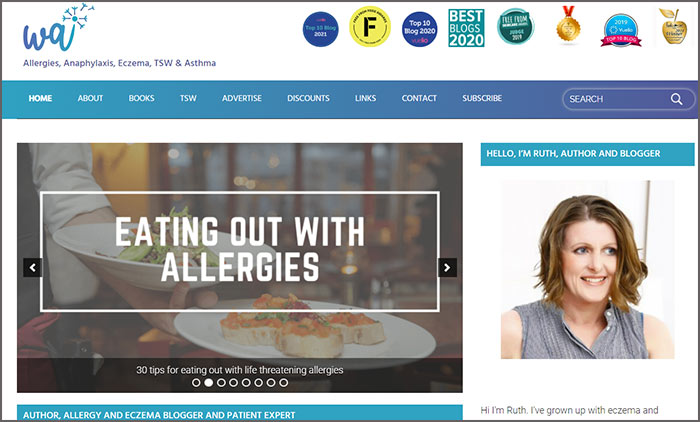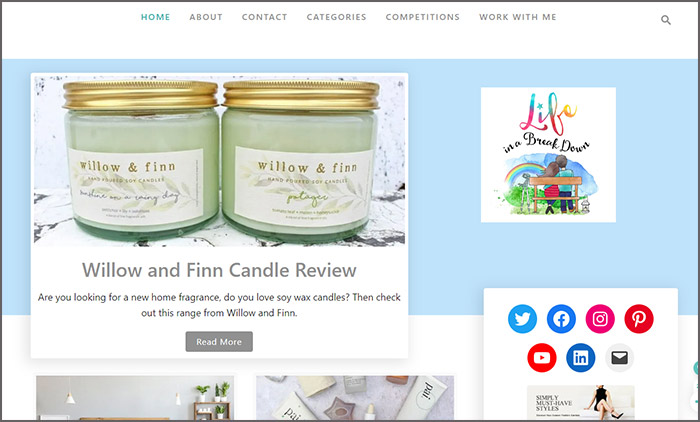 'I started Life In A Break Down when I decided I wanted to stop blogging about the bad sides of my illness and the bad things in my life and focus on the good,' says blogger Sarah, who does still post the occasional rant but mainly focuses on the positive, whether it be 'a new challenge, a new friend or a new adventure'. Alongside content in the dedicated Mental & Physical Health Issues category, Sarah writes about Money Matters, Travel & Days Out and much more.
Health issues can be a difficult thing to talk about, making the Talkhealth blog an important place for people to connect with others going through similar issues. Providing a look into 'the very personal daily lives of people living with various health issues as well as their carers,' the blog features insight from experts in the health industry alongside breaking health news. Working with charities and experts to benefit patients, blog sections include Events & Clinics, Surveys & Trials and Support Programmes.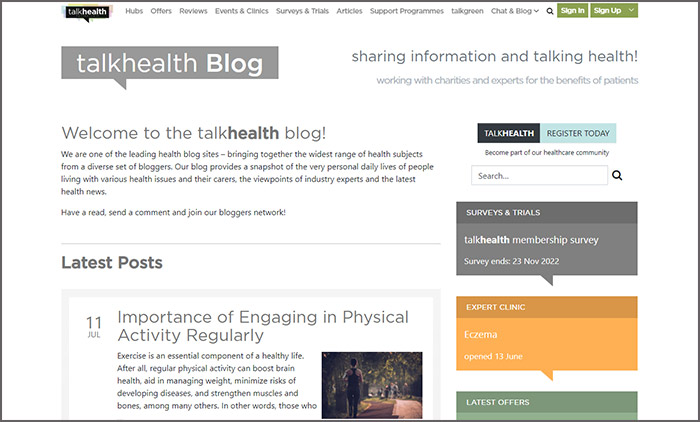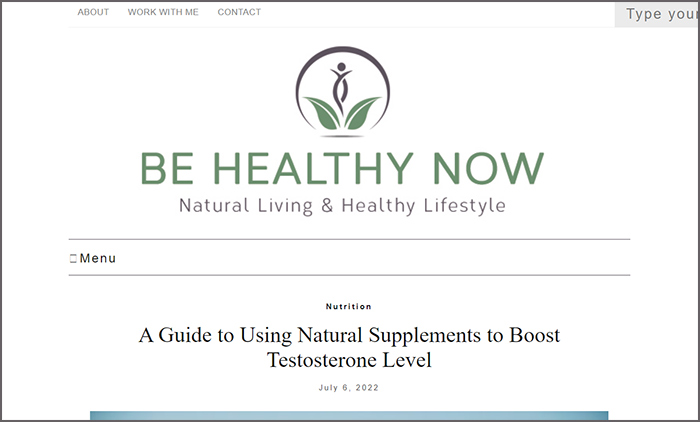 10. Be Healthy Now
Helping her readers with their health goals is Petra Kravos, who focuses on holistic approaches with Be Healthy Now. Believing that natural living includes 'avoiding everyday toxins, choosing organic where possible, avoiding pollution' as much as healthy eating and exercise, Petra posts about Natural Health, Healthy Recipes, Healthy Living, Fitness and Natural Beauty. Particularly useful for the muggy UK summer right now – her feature on the benefits of air filters and staying fit without heading out to the gym.
Collaborating with bloggers requires mutual respect and understanding: respect their schedules; take time to read their content to learn their interests; and only contact them if/when they want to be contacted.
Profiles of these  blogs and their authors can be found in the Vuelio Media Database.
https://www.vuelio.com/uk/wp-content/uploads/2022/07/Top-10-UK-Healthcare-Blog-Ranking.jpg
430
760
Christina Pirilla
https://www.vuelio.com/uk/wp-content/uploads/2023/09/vuelio-logo-200px.png
Christina Pirilla
2022-07-13 09:15:57
2022-07-13 09:49:40
Healthcare Blogs UK Top 10