This social media ranking was last updated on 11/08/2021. 
The list of the UK's top 10 charity websites includes charities, not-for-profit organisations and media outlets covering the voluntary sector and is scored by their editorial content.
Vuelio uses a proprietary algorithm to create these rankings, based on topic-related content in blogs on its system – you can read more about the process here. Our research team actively seeks out new blogs and bloggers for inclusion, but if you think we've missed someone, please get in touch to let us know. 
1. Cancer Research UK Science Blog
Continuing to do amazing work to keep supporters and those in need of information up to date with news from the charity is the Cancer Research UK Science Blog. Find out what the Government's recent R&D People & Culture Strategy could mean for cancer researchers, where the charity's sun safety messaging tour will be heading this year and improvements in cancer care for the LGBTQ+ community. Concerned about your health or that of the people you care about? Read up on what you need to know about sugar, sun safety myths and updates on the COVID-19 vaccine and cancer.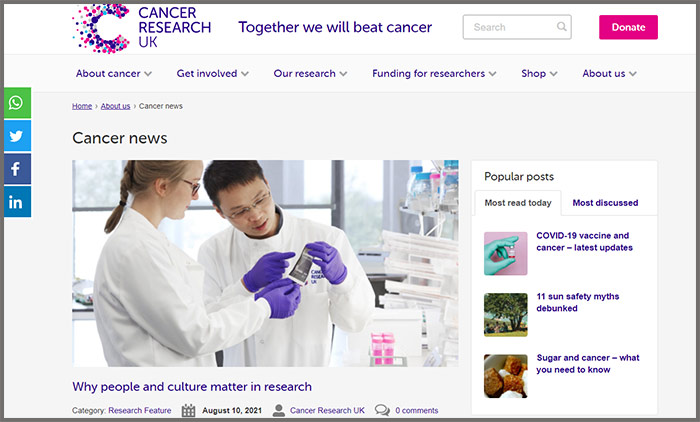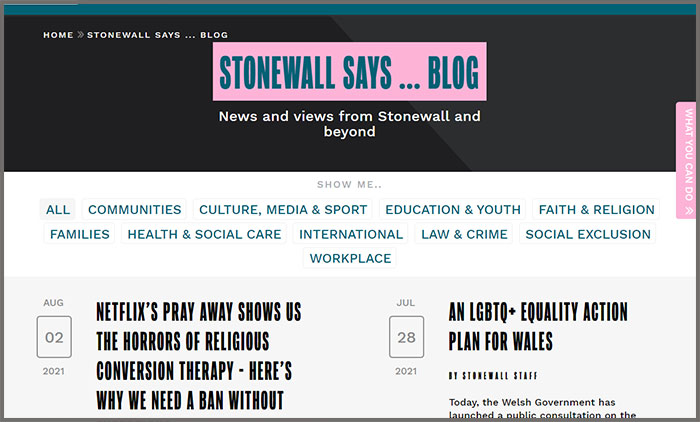 Sharing 'news and views from Stonewall and beyond' is the Stonewall Says… blog, which keeps readers updated in posts on Communities, Culture, Media & Sport, Education & Youth, Faith & Religion, Families, Health & Social Care, International, Law & Crime, Social Exclusion and the Workplace. Find important news impacting the worldwide LGBTQ+ community as well as investigations into representation and progress. Recently covered: was this year's Olympics really for everyone? Which sports are getting inclusion right? How can cisgender people be better allies to the non-binary community. Find thoughtful consideration here.
While mental health has been getting more attention over the last few years, no one could have predicted the impact the worldwide pandemic would have on our collective mental wellbeing. As young people are under increased stress, the YoungMinds' Blog has continued to provide useful resources for those looking to support others or find ways to deal with their own struggles. 'Fighting for young people's mental health,' the YoungMinds' Blog shares experiences as well as tips for getting through the tough times.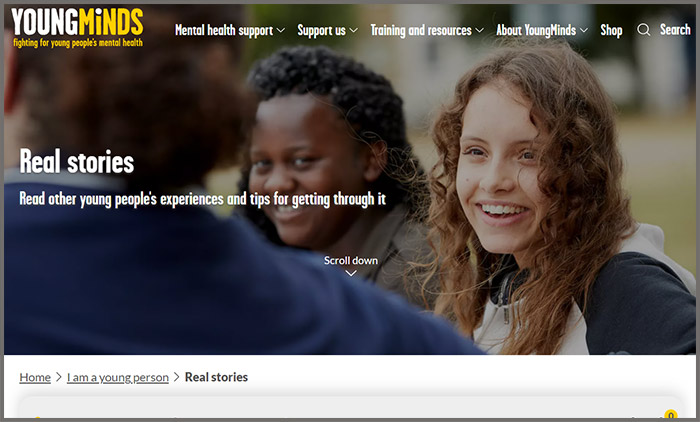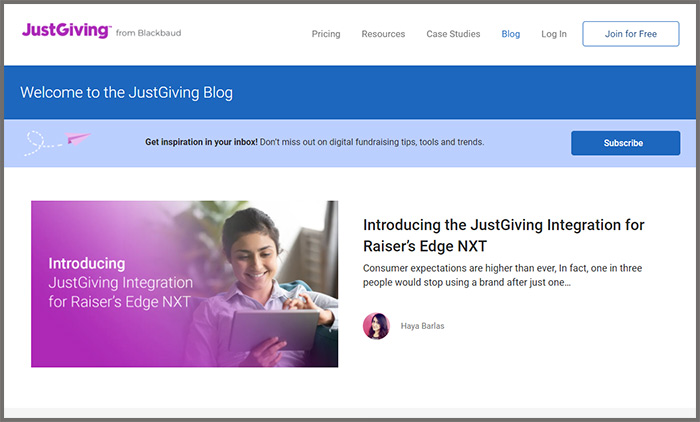 For those interested in helping charities they feel passionate about who are unsure where to begin, the JustGiving Blog can help you start on your journey. Grab fundraising ideas and tips from the Resources section, check out charity success stories, get inspiration for raising money for your cause and much more. And when you're ready, the For Fundraisers & Donors section can help you Raise Money For a Charity, Start Crowdfunding and provide Help & Support where needed. There's even tips for organising a successful gaming event if Fun Runs aren't really your thing.
5. Meow Blog
Keeping our animal friends (and animal friends we haven't met yet) happy also continues to be a major priority as the COVID-19 pandemic has also had an impact on them. Luckily, Cats Protection helps over 200,000 cats and kittens each year, with a national network of over 250 volunteer-run branches, 36 centres, 100 charity shops and the Meow Blog. For positive recent updates on the blog, check out which cats won at the Virtual National Cat Awards 2021, how dogs are helping their human pals fundraise for cats and the return of Pawsome Afternoon Teas this August.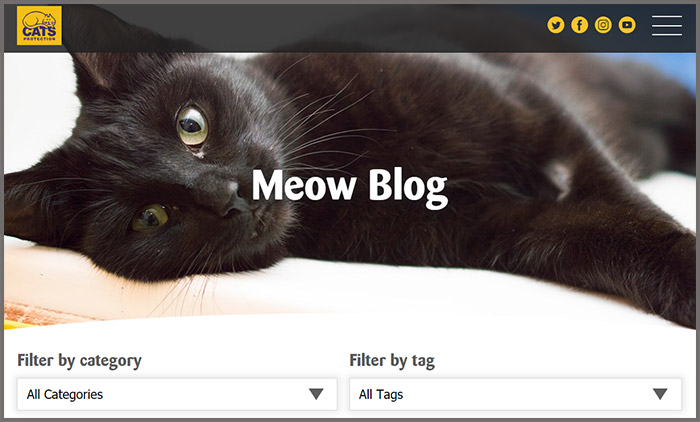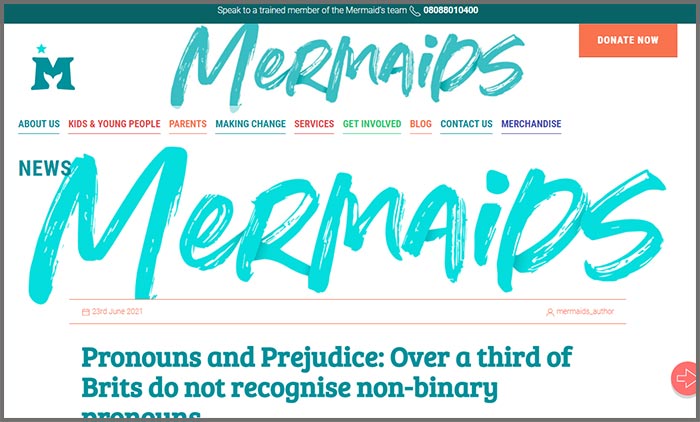 New to our charity ranking this year is the Mermaids Blog, which shares the wonderful work being done by the Mermaids charity to support transgender, nonbinary and gender-diverse children, young people and their families. Read updates on current campaigns, what's happening in the news and find links to resources for young people, parents, professionals and more. Some of the issues being covered on the blog now – worrying statistics on lack of recognition for non-binary pronouns across the UK and the need for allies to do more to support the community.
7. Race Matters
Providing 'intelligence for a multi-ethnic Britain' is Race Matters, the blog for the independent UK race equality think tank Runnymede. Think pieces are shared along with news on Politics, Identity, Crime, Education and History and the blog welcomes contributions from both new and established writers and content creators. Read recent articles on the importance of teacher training and development for the decolonisation of the curriculum currently being taught in schools and whether BME representation on film is making enough progress.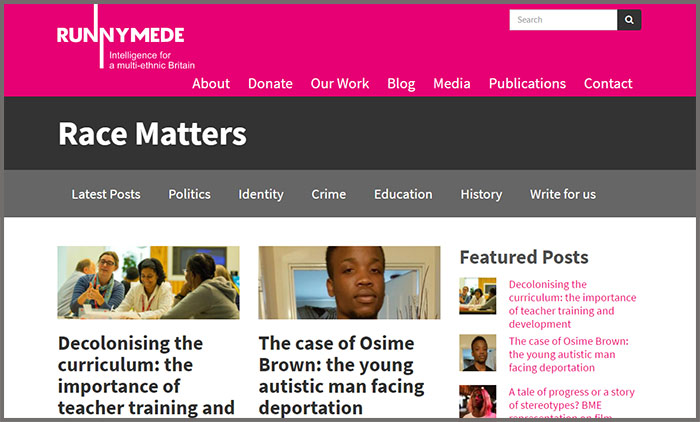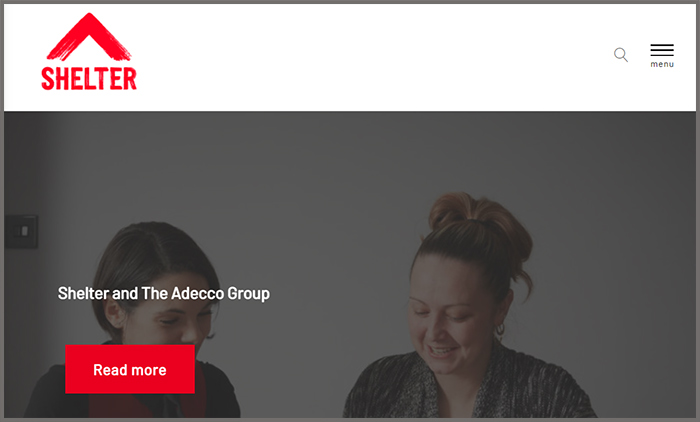 Another new entry to the ranking this year is the Shelter policy blog, which reports on Shelter's efforts to help with housing issues and homelessness as well as the impacts of Government policy and big news within the sector. Top stories to be aware of now and highlighted on the blog – the work the charity has done on being actively anti-racist within the organisation, bids to build social housing to end overcrowding and big wins on potential rent increases for renters in Redvales.
9. Discover
The blog from Age UK focuses on sharing 'your news, your stories, your later life' with the latest news and views on age and aging, including pieces on what's in the headlines right now and the issues impacting older people. COVID-19's impact on the older community is covered, as well as things that need to considered as restrictions change across the country. High-profile experts and also celebrities regularly feature on the blog, too – check out Age UK's recent chat with Ruby Wax about mindfulness for old people.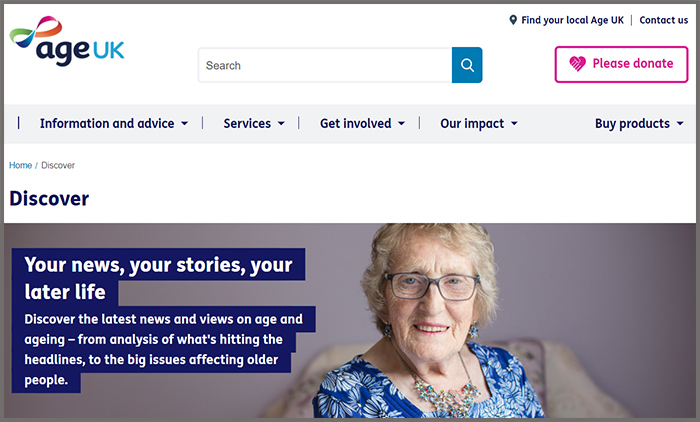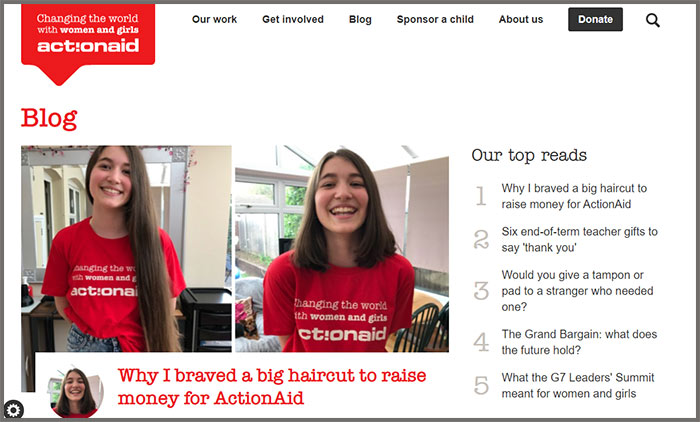 10. ActionAid blog
Working to 'change the world with women and girls' are ActionAid, who share their ongoing projects, successes and news on how poverty impacts people across the world on their blog. Those interested in offering their support can get ideas from contributors to the blog – recent posts focus on braving big haircuts for the charity and charity gifts perfect for teachers at the end of term. You can also get information on what the future holds for the Grand Bargain, what the G7 Leaders' Summit meant for women and girls and much more.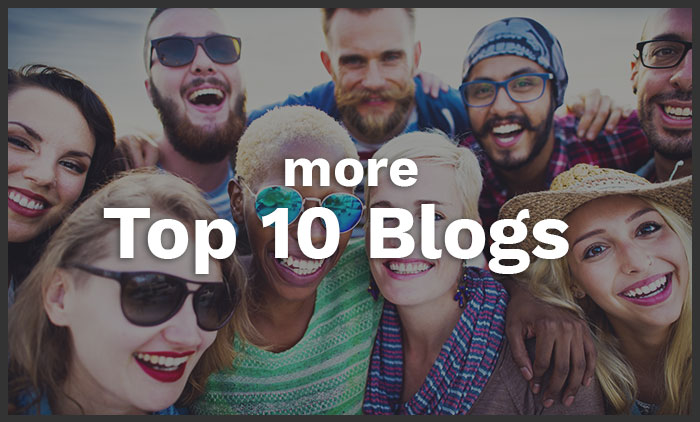 Collaborating with bloggers requires mutual respect and understanding: respect their schedules; take time to read their content to learn their interests; and only contact them if/when they want to be contacted. You can see more advice in our blogger spotlights. 
Profiles of these  blogs and their authors can be found in the Vuelio  Media Database.
https://www.vuelio.com/uk/wp-content/uploads/2021/08/Charity-blog-ranking-featured-image.jpg
430
760
Holly Hodges
https://www.vuelio.com/uk/wp-content/uploads/2019/09/vuelio-logo.png
Holly Hodges
2021-08-11 13:35:01
2021-08-11 13:40:08
Charity Blogs UK Top 10