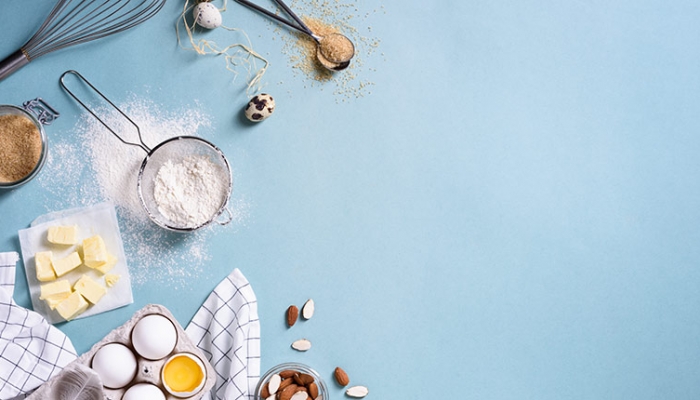 Last updated 01/07/2020
Vuelio uses a proprietary algorithm to create these rankings, based on topic-related content in blogs on its system – you can read more about the process here. Our research team actively seeks out new blogs and bloggers for inclusion, but if you think we've missed someone, please get in touch to let us know.
Rising to the top of the UK baking blogs is Jane's Patisserie, Jane Dunn's blog for homemade snacks including cupcakes, cookies, traybakes and tarts. 'My goal is to give you the fun, laughter, confidence and knowledge to bake and cook whatever you fancy,' says Jane, who probably has the recipe for whatever you're in the mood for. Want something sweet but good for you? There's her recipe for oatmeal raisin cookies. Hungry for something more extravagant? The jammie dodger blondies or NYC red velvet cookies might be more your thing. Either way, you're sure to find something suitably sweet to fill your plate.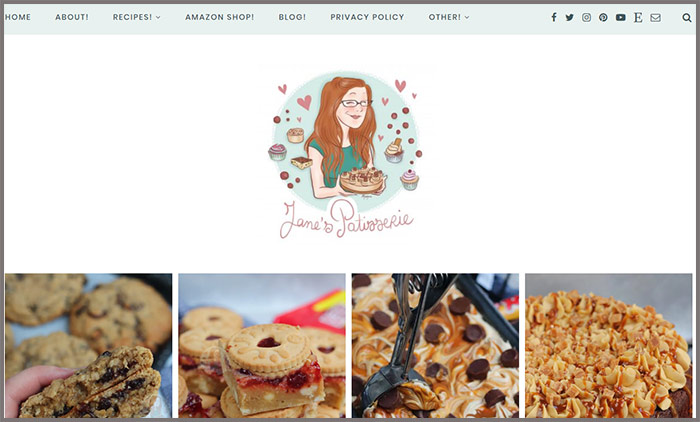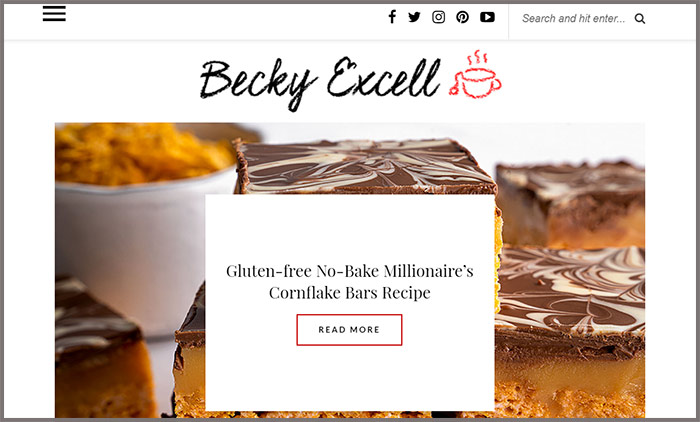 2. Becky Excell
Still a star baker in our top three is London/Essex-based food blogger, food photographer and recipe creator Becky Excell. Going gluten-free doesn't have to mean going sticky toffee loaf or millionaire's cornflake bar free – Becky has the makings for gluten free versions of both, and much more besides. This blogger thought she'd never eat nice food again after a doctor's appointment back in 2013 confirmed her relationship with gluten was over. But Becky believed in life after gluten-filled flour and schooled up on cake and cookie creations that taste just as good as the originals.
When you're all about plant-based eating but the supermarket's dedicated aisle is low on snacks right now, plant-based baking is your next step. But keeping vegan treats packed with the protein, iron, zinc, calcium and vitamins A, D and B12 that vegan diets often lack, especially when you want to keep things tasty, can be tough… unless you've been checking out Holly Jade's tips over on The Little Blog of Vegan. Whichever meal you're planning next, Holly has a recipe for you. Lunch? Easy vegan sausage rolls. Dinner? Jackfruit quiche. And try her strawberry shortcake ice cream bars recipe if you've still got room for dessert (there's always room for dessert).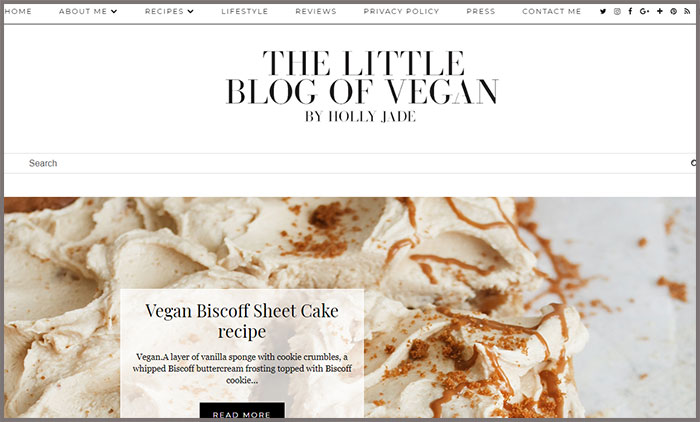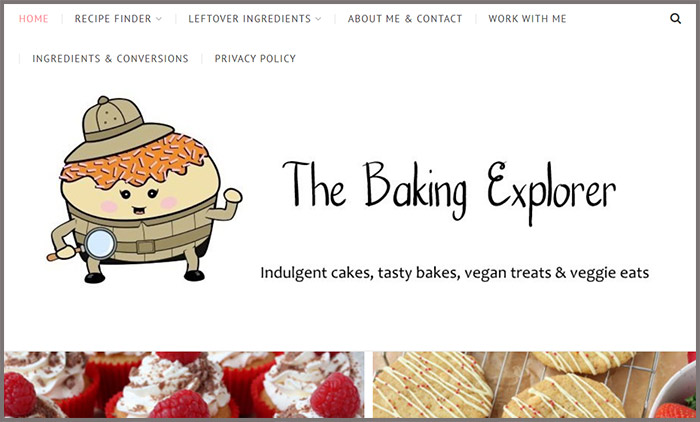 If you're on a hunt for more cakes, bakes, veggie eats and vegan treats, Kat Buckley's The Baking Explorer has been searching far and wide for the very best recipes that home kitchens can produce since August 2012. 'I aim to bring you achievable bakes that you can see yourself producing in your kitchen, too,' says Kat. 'I like things to look good, but also look fun and homemade.' While the blog originally included meat and dairy options, Kat switched to 100% vegetarian (with lots of vegan-friendly recipes, too) in 2015, so no gelatine, lard or suet here – just cruelty-free cooking and bountiful bakes.
While fairy cakes aren't particularly goth, baking doesn't always have to be light, fluffy and pastel-coloured. Hannah Hossack-Lodge is the Birmingham-based 'professional blogger, aspiring food photographer, cake fanatic and goth' behind Domestic Gothess, here to prove that you don't need a long list of 'weird' ingredients to make something delicious. 'If you want to make delicious, easy vegan cakes, cookies, pies, bread, desserts and more then you are in the right place,' says Hannah, who invites her readers in to take notes on the latest recipes filed within the blog's Recipe Index. What biscuits (AND cakes, AND cookies) they make…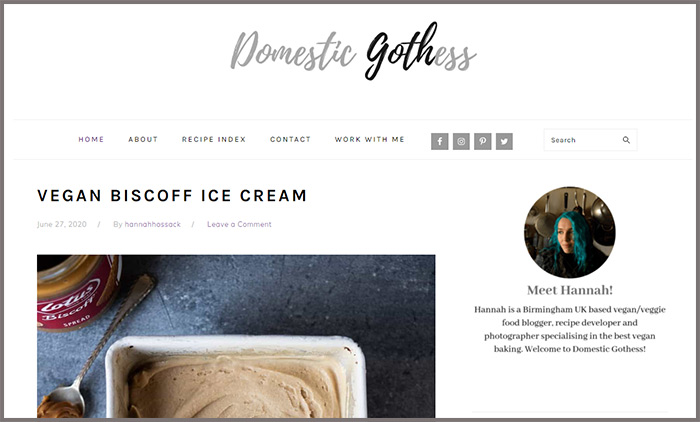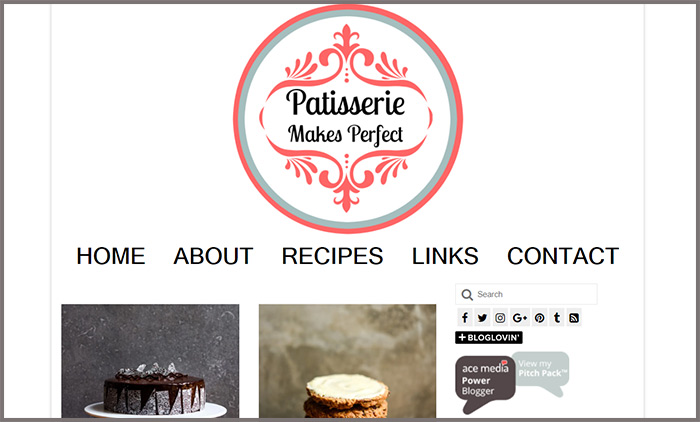 If you love fancy patisserie, but watching the demands of Cherish and Benoit on 'Bake Off: The Professionals' have intimidated you out of attempting your own Tarte Chiboust Vallée d'Auge or pièce montée, take some encouragement from Patisserie Makes Perfect's Angela Field. Her mastering of French pastry didn't come easy, but practice has made perfect when it comes to blogging about baking. Regularly sharing recipes on the fancier side, Angela makes them achievable for her readers with clear advice and encouragement – 'hopefully my experiences show that anyone can create patisserie and viennoiserie in their own home'.
Another kitchen we'd love to be invited to is that of Sandhya Hariharan – 'a Londoner by choice, South Indian by birth, with an upbringing in Mumbai'. For now, this blog will definitely do – recipes shared include classics collected over the years from family and friends as well as traditional bakes. Luckily, 'classic' doesn't have to mean difficult or labour-intensive – Sandhya loves sharing 'easy recipes that can be stirred up in minutes'. Find something quick under the Instant Pot and Airfryer Recipes sections, or break things down by meal in the Recipe Index. Even kneading isn't needed – check out her recipe for instant pot no knead bread.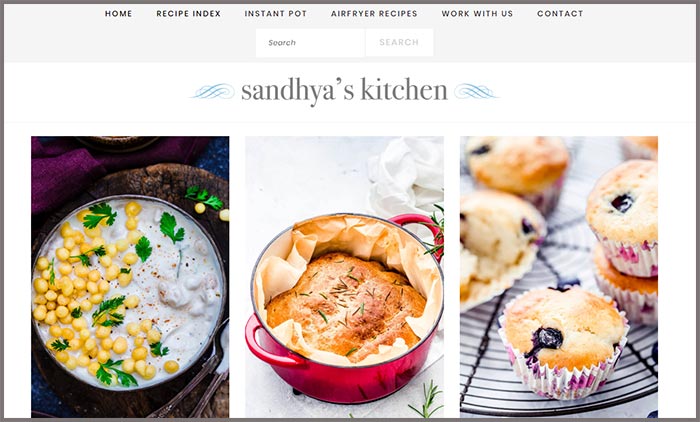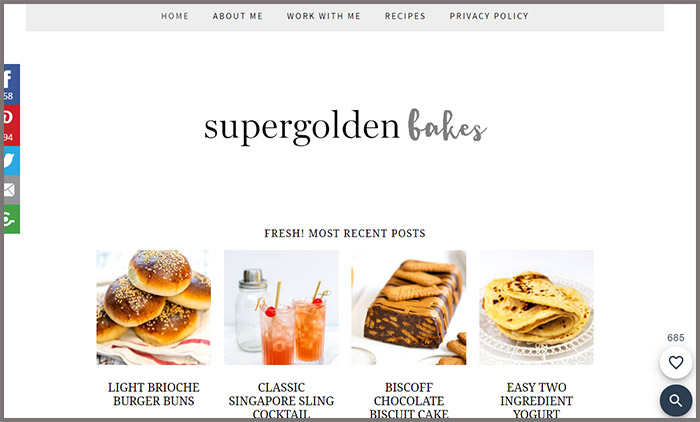 'If you are looking for easy sweet and savoury recipes that are packed with flavour, you have come to the right place!' Supergolden Bakes' super baking blogger is London-based Lucy Parissi, a recipe developer, food photographer and author. Having learned how important food is to a happy and healthy life during her childhood in Greece, Lucy seeks to share good food, fine drinks and good company, too. This blog is all about unfussy but flavourful food, with inspiration taken from all over the world. You don't have to go far, though – on the homepage now are recipes for light brioche burger buns and biscoff chocolate biscuit cake, so go and get stuck in.
9. Katie Cakes
Newcastle-upon-Tyne's Katie Deacon is the professional baker behind the Pet Lamb Patisserie cupcake shop and blogger of Katie Cakes. Katie loves to eat, more than anything else in the world, which makes her skills in baking really helpful (for the rest of us who love to eat, too). At Katie Cakes you'll find recipes as well as restaurant reviews and a bit of lifestyle content. What will make any lifestyle easier – her recipes for 'no bake Battenberg cheesecake' and 'chocolate mayonnaise cake'. And the cookie dough stuffed cupcakes. Probably the banoffee brownies, also.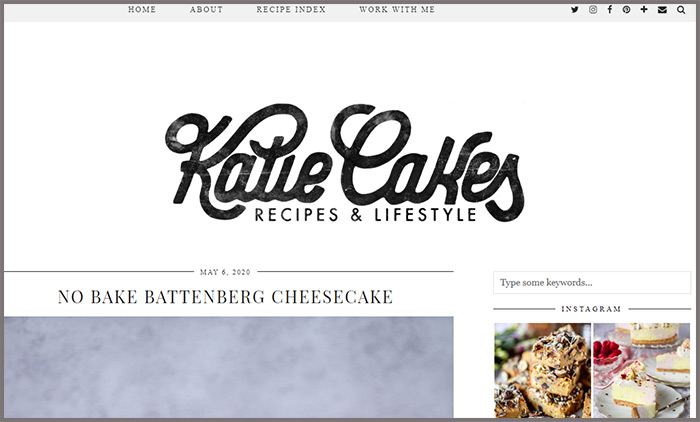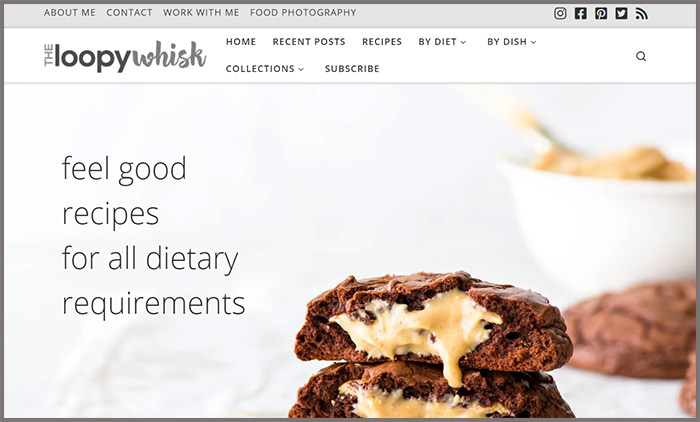 10. The Loopy Whisk
If this has all made you very hungry indeed, and you're looking for someone 'to help, to guide, to inspire' you to pick up your whisk and get baking, may we introduce Katarina of The Loopy Whisk. Though, if you're au fait with our previous rankings, you'll already know this blogger well. Since its launch in 2016, The Loopy Whisk has been sharing 'free-from' ideas and recipes with its fans. Food has always been an important part of blogger Katarina's life, from early days of offering to lick the spoon, to becoming one of our top ten baking bloggers in the UK. Dairy free, nut free, paleo, vegan and 'I just want to try those vegan matcha thumbprint cookies, now please' – whatever diet you're on, Kat has plenty of options for you.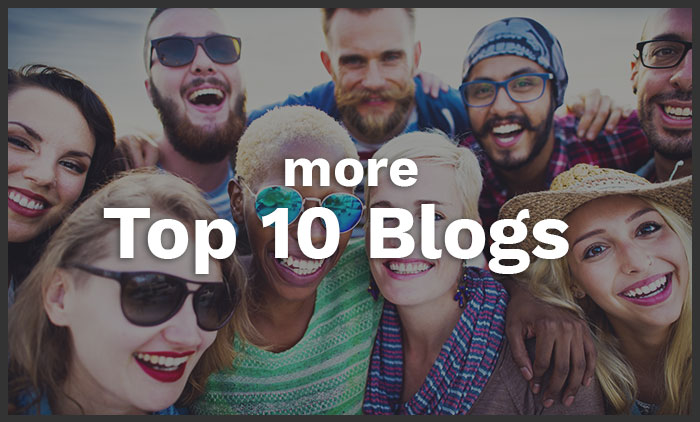 Collaborating with bloggers requires mutual respect and understanding: respect their schedules; take time to read their content to learn their interests; and only contact them if/when they want to be contacted. You can see more advice in our blogger spotlights.
Profiles of these baking blogs and their authors can be found in the Vuelio Media Database.
https://www.vuelio.com/uk/wp-content/uploads/2020/07/Baking-ranking-featured-image.jpg
430
760
Holly Hodges
https://www.vuelio.com/uk/wp-content/uploads/2019/09/vuelio-logo.png
Holly Hodges
2020-07-01 09:35:05
2020-07-01 09:59:14
Baking Blogs UK Top 10