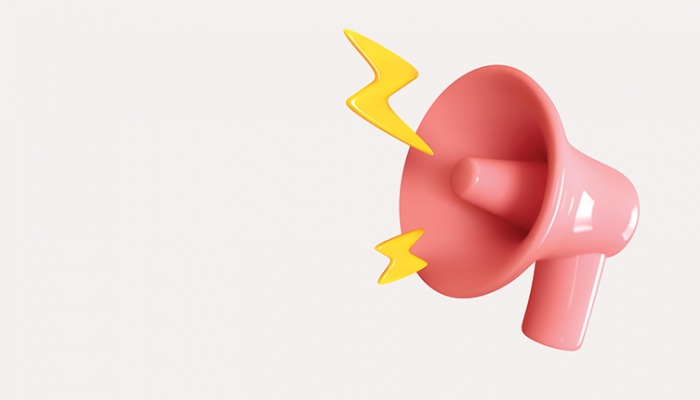 Last Updated 05/10/2022.
Vuelio uses a proprietary algorithm to create these rankings, based on topic-related content in blogs on its system – you can read more about the process here. Our research team actively seeks out new blogs and bloggers for inclusion, but if you think we've missed someone, please get in touch to let us know.
1. Wadds
Powerhouse of public relations and comms Stephen Waddington stays at the top of our ranking of PR blogs for another year. For insight on PR, comms, marketing, the media and social, Wadds is where to find the wisdom you are after. Hoping to 'drive learning, development and innovation in public relations' with this work, Stephen has most recently covered topics including the role of PR in decision making for businesses and the power imbalance in the pitching process. To power-up before your next pitch, check out this blog.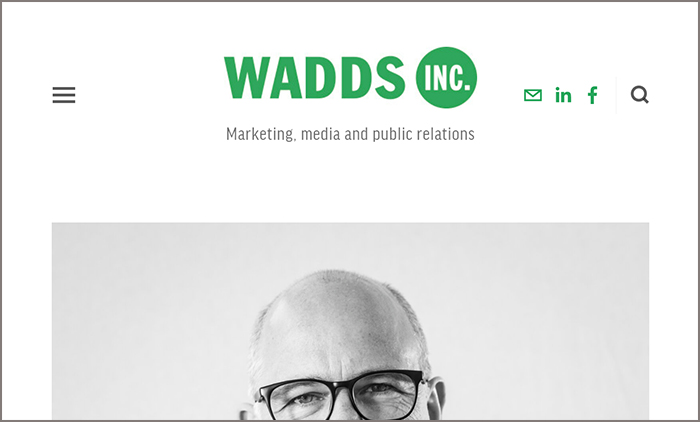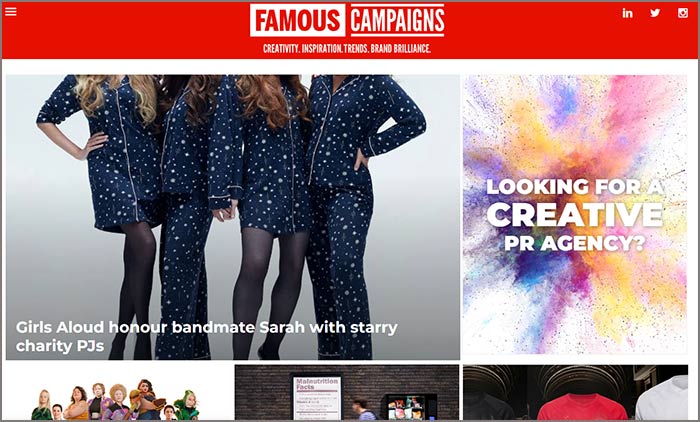 Also sticking in the same spot this year is the rather fantastic Famous Campaigns, which picks out examples of campaigns from the PR, creative, advertising and communications sectors that display and provide 'Creativity. Inspiration. Brand Brilliance.' Ground-breaking and attention-grabbing campaigns with positive write-ups on the blog recently: Virgin Atlantic's inclusive crew uniforms, how a horror movie hijacked US sporting events and a spray-on dress at Paris Fashion Week.
And moving to things more insider, Rachel Miller covers all things Internal Communications on her blog – another non-mover in our ranking of PR blogs in the UK. 'If you're seeking expert advice to transform how you work, you're in the right place,' says Rachel, who has over 20 years of experience in the sector to share with her readers (and listeners – Rachel also has a podcast). Things big in the internal comms space now, and covered by Rachel: how to be ethical and the difficulties of communicating during hard times for the public.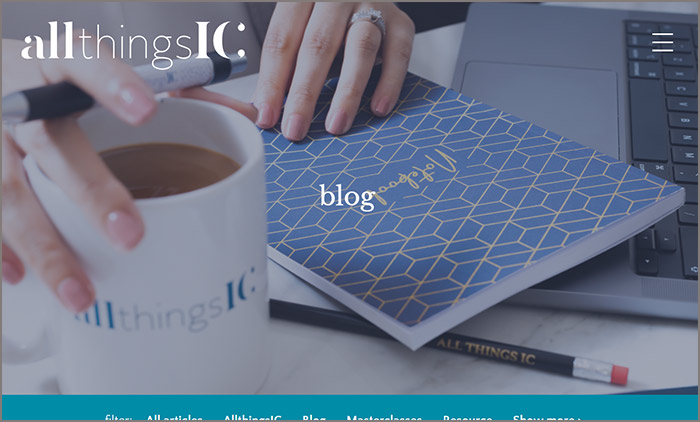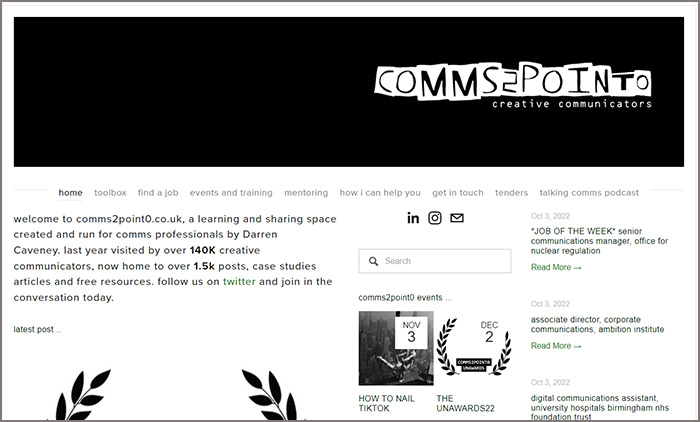 4. comms2point0
Moving up a massive five places this year is the 'learning and sharing space created and run for comms professionals' comms2point0. Created to 'showcase best practice communications and to share insights and learning', recent posts tackle subjects including the importance of being able to say 'no' when working in comms and how to stop caring what others think about you. Also particularly useful when there's so much good stuff to consume – recs for what to watch on tv, streaming and cinema this month.
5. Ronke Lawal
Ariatu Public Relations founder Ronke Lawal is passionate about 'enterprise, equality and equity through diverse and inclusive leadership' and regularly consults clients on strategy, personal branding and media training. For a taste of this know-how, check out the insight she is sharing over on her eponymous blog, which includes advice to take to the workplace as well as day-to-day life. Recommended posts to read – how to stop being fooled by misinformation (for work) and giving unsolicited advice (for life… and also work, actually).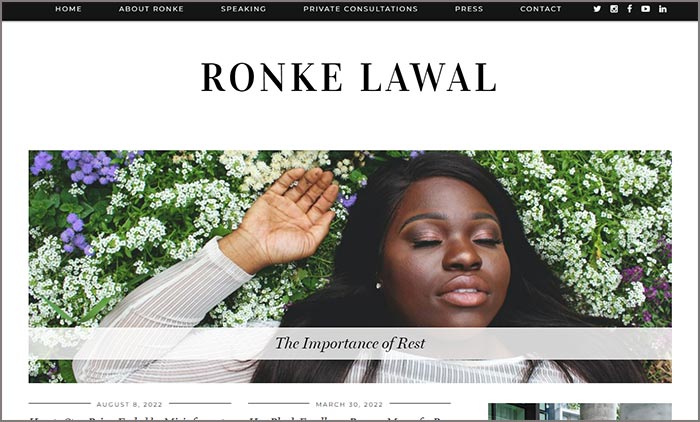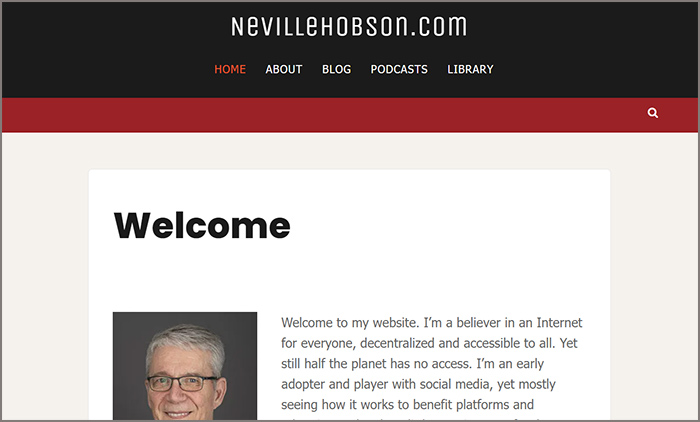 If you're looking for 'perspectives at the intersection of business, communication and technology', NevilleHobson.com is where you can track it down. Here, Neville – self-described early adopter of new technologies and ways of communicating – analyses trends, behaviours and practices in social and digital comms to translate these new landscapes and what they mean for the sector. Read up on AI-generated art and its moral implications, and an exploration of the metaverse.
Offering professional advisory services to the influencer marketing industry is Scott Guthrie, who reports on the sector via podcast, industry panels, keynote speeches, conferences and his blog. Big news in the influencer space right now – cryptocurrency collaborations and the ubiquitous problem of undisclosed affiliations. Scott does not shy away from the more difficult parts of this huge industry alongside its many successes – for how to dive into the influencer sphere for your next campaign, take note from the expert.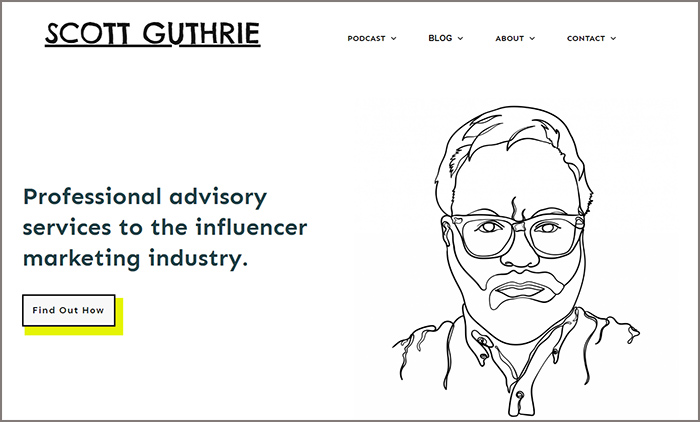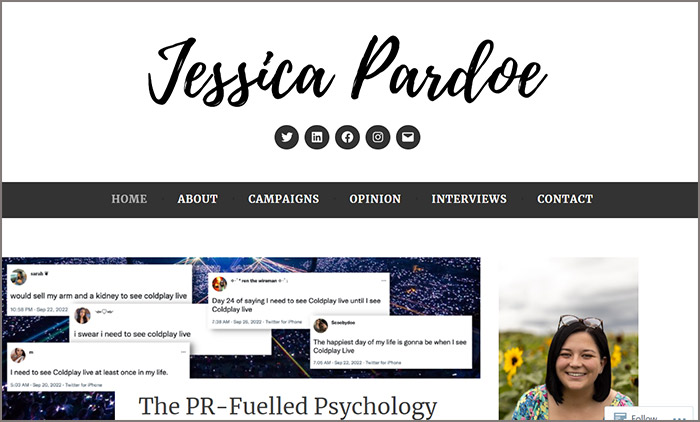 'Telling stories is my thing,' says Jessica Pardoe, account manager for The Source and top blogger on PR-related topics. Having originally started as a class project, Jessica's blog is now a place for 'all things PR and marketing' including her takes on success campaigns and trends in the industry. Straightforwardly honest with no spin, posts take on brand collabs with Love Islanders (not always a great thing, apparently), why brands should not get involved in celebrity trials and the PR-fuelled psychology of FOMO – do not miss out; go read.
Returning to our ranking is Dan Slee, who aims to make 'future comms easy', covering social media, PR and digital communications. Do you work in comms, but struggle to explain exactly what it entails to somebody unfamiliar with the work? Read advice from a recent guest post from Manon Jones on why comms often struggles to explain itself, and then check out what comms can do for others – right now in 2022, communicating the cost-of-living crisis and advising your audiences.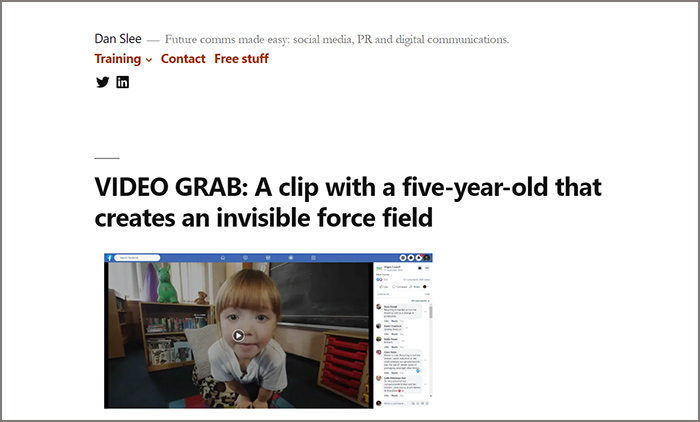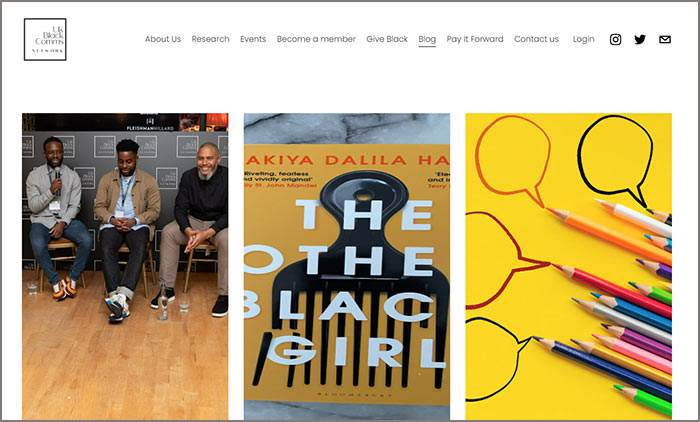 10. UK Black Comms Network Blog
New to our ranking is the online home of the UK Black Comms Network, which was created to 'increase the seniority of Black PR and communications professionals in the UK' by providing 'learning, resources, inspiration and peer-to-peer networking'. Check out updates from the network including news of upcoming events and previously released research, as well as information on how to join. And for members making a difference across the industry, click through to the Trailblazers and Leaders section.
Collaborating with bloggers requires mutual respect and understanding: respect their schedules; take time to read their content to learn their interests; and only contact them if/when they want to be contacted. You can see more advice in our blogger spotlights.
Profiles of these PR blogs and their authors can be found in the Vuelio Media Database.
Other Blog Rankings
https://www.vuelio.com/uk/wp-content/uploads/2022/10/Top-10-PR-Blogs-UK.jpg
430
760
Christina Pirilla
https://www.vuelio.com/uk/wp-content/uploads/2023/09/vuelio-logo-200px.png
Christina Pirilla
2022-10-05 09:40:50
2022-10-05 09:56:14
PR Blogs UK Top 10