Interior Design Blogs UK Top 10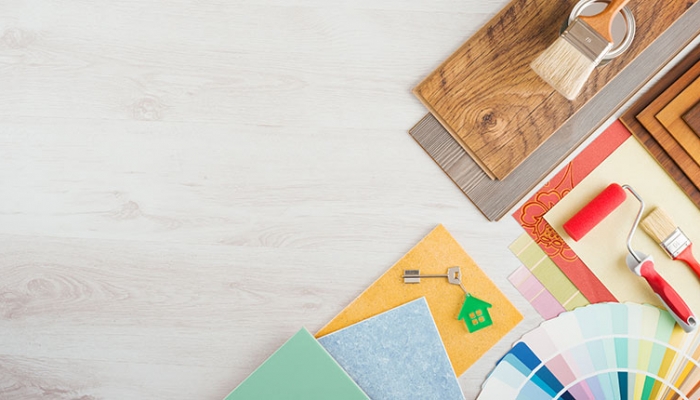 This ranking was last updated 24/03/2021.
Vuelio uses a proprietary algorithm to create these rankings, based on topic-related content in blogs on its system – you can read more about the process here. Our research team actively seeks out new blogs and bloggers for inclusion, but if you think we've missed someone, please get in touch to let us know.   
We're still truly, madly and deeply all about interiors journalist and writer Kate Watson-Smyth's Mad About The House, which stays at the top of this ranking for another year. Hall of famer Kate's words on interior design have regularly featured in the national press during the course of her career as well as in her books, including the newly-released Mad About The House Planner: Your Home, Your Story. If you're looking for answers regarding interior redesign quandaries, check out the blog, the books and even the podcast (The Great Outdoors, co-presented with Sophie Robinson. Speaking of…).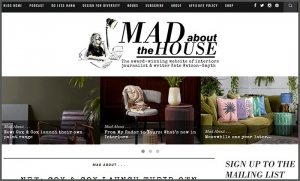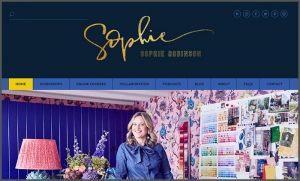 Award-winning blogger, TV presenter, designer and trusted expert for all things interior design is Sophie Robinson, who has 20 years of experience in television, writing and design to share. When not featuring on shows including DIY SOS and the Great Interior Design Challenge, Sophie is inspiring her 'army of colour lovers' over on her eponymous blog, which has recently featured top tips for creating 'maximalist interiors', using new neutrals when decorating and designing cozy bathrooms.
'I'm obsessed with home interiors. There, I said it' – those looking for inspirational and achievable home interior help won't go wrong with Love Chic Living, which is where interiors writer and blogger Jen Stanbrook shares her love of 'great design and style for a family home'. If you've missed nosing around other people's houses during lockdown, or need help with your own décor, click on Jen's My Home channel to take a look at (and some notes on) her own home design.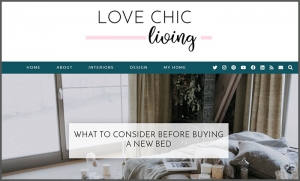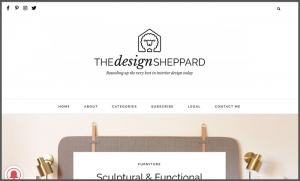 Domestic designers and decorators who find themselves veering away from cozy, cute and comfortable interiors to clashing carpets and cupboards – let The Design Sheppard's Stacey Sheppard lead you back in the right direction. 'Rounding up the very best in interior design today', Stacey covers all the details – ideas for the Bathroom, Bedroom, as well as Artwork, Appliances, Heating, Lighting and much more can be found under the blog's Categories section – flock over to check it out.
Sharing big ideas when it comes to design, interiors and lifestyle is Little Big Bell blogger Geraldine Tan, who 'for as long as she can remember has had a true passion for colour, design and decorating'. Now with a dedicated decorating audience of over 400,000 across her social media channels and subscriptions, this blogger continues to collect accolades – the Evening Standard and Good Housekeeping have touted her as a top Instagrammer to follow and Homestyle included her in its top nine Instagram interiors influencers. We also think Little Big Bell is tops – go check out what she's up to.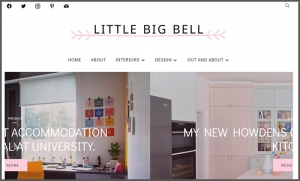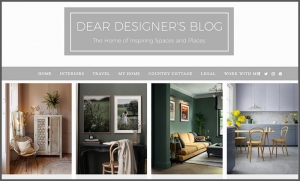 Dear to the hearts of interior design fans is Carole King's Dear Designer's Blog, the 'home of inspiring spaces and places'. Started in 2009 as a place for Carole to collate and share things that inspire her, this 'little library of loveliness' has grown from a hobby to a full freelance career. If you're sick of staring at the same dreary walls, take inspiration from the Interiors section ('How to refresh your pandemic-tired home on a budget' is a good place to start) and Carole's My Home and Country Cottage channels.
7. Cate St Hill
'Simple design for everyday living' is what interiors and design blogger, writer, consultant and stylist Cate St Hill has been sharing on her blog since its launch back in 2011. 'My blog is your interiors resource for simple, stylish living that's curated with meaning, honesty and intention,' says Cate, which means advice on the best minimalist wooden coffee tables for your living room, simple storage solutions for small spaces, interior brands for children's rooms and the top finds on Cate's radar right now.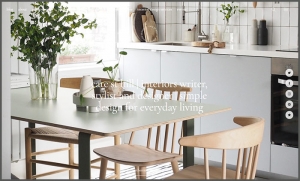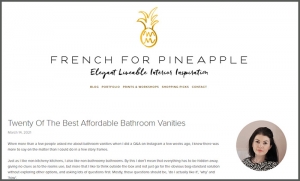 When picking the right colour scheme for your interiors is driving you ananas, Bianca Hall's online space for 'Elegant Livable Interior Inspiration' is where to go for help. French For Pineapple curates design that's beautiful but easy to live with, reflecting self-described blogger, DIY'er and art and design obsessive Bianca's core style: 'playful, urban, grown-up glamour, new mixed with vintage, and high-end with highstreet'. For particularly enviable elegance, check out updates on the blogger's own March bedroom makeover.
Interior stylist and home DIYer Luke Arthur Wells is dishing out the handiest of home decorating help across social media and his blog, which has amassed a huge following of people hoping to create beautiful homes. This former Great Interior Design Challenge contestant knows how to make the most of doing it yourself – read up on furnishing your home office, picking worthy books for your coffee table, laying wood flooring well and making mood boards for fresh colour schemes.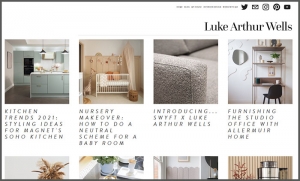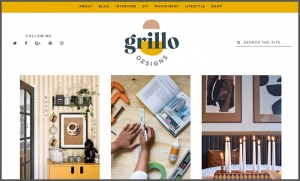 10. Grillo Designs
'I'm so glad you're here! Have we officially met?' – The blogger behind Grillo Designs (who also happens to be an 'IKEA-loving-upcycling-junkie-DIY-Passionate-home-décor-crazy momma and wife') is Medina, a healthcare professional in 'real life', but an interiors and DIY expert online. At Grillo Designs, you'll find how-tos, home design hacks and inspirational ideas aplenty. 'Not everyone can afford to hire an interior designer. That's why I bring you creative and affordable style for your home life by teaching you the art of do-it-yourself decorating' – we thank you, Medina!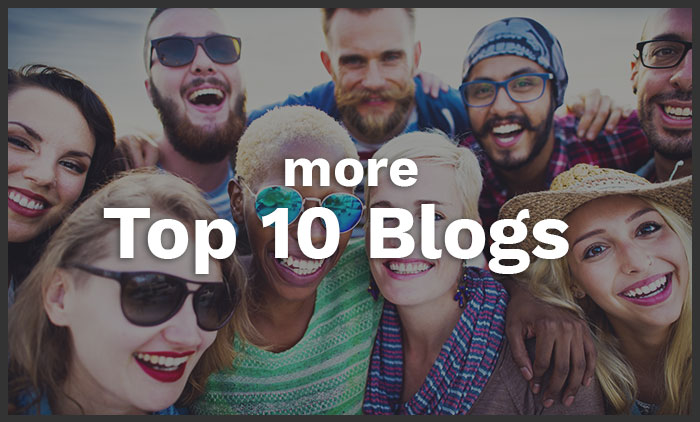 Collaborating with bloggers requires mutual respect and understanding respect their schedules; take time to read their content to learn their interests; and only contact them if/when they want to be contacted. You can see more advice in our blogger spotlights. 
Profiles of these  blogs and their authors can be found in the Vuelio  Media Database.
https://www.vuelio.com/uk/wp-content/uploads/2021/03/Interior-Design-UK-Blogs.jpg
430
760
Holly Hodges
https://www.vuelio.com/uk/wp-content/uploads/2019/09/vuelio-logo.png
Holly Hodges
2021-03-24 09:55:21
2021-03-24 13:16:37
Interior Design Blogs UK Top 10