Interior Design Blogs UK Top 10
Last Updated 20/09/2017
Mad About The House was created by award-winning interior design journalist and author Kate Watson-Smyth, who has over 20 years' experience writing for publications including The Financial Times, the Independent and the Guardian. Winner of both Best Interior Design Blog and Best UK Blog at the Vuelio Blog Awards 2016, Kate helps to inject personality and life into your home with expert advice and tips on all the components that go into making a house the perfect home.
Interior designer and author Abigail Ahern's self-titled blog shares advice on how to bring your home to life and turn it into a space that you would rarely want to leave. Described as an 'influential tastemaker' whose designs are 'synonymous with glamour, eclecticism and British humour', Abigail displays a true appreciation of aesthetics and moody hues, exploring different textures, scents, use of space and luxury rustic style throughout the home.
3. Swoon Worthy 
Kimberly Duran describes her blog Swoon Worthy as a mix of 'eclectic boho glam'. Her use of bold and extravagant colours, animal prints, gold finishes, and textured fabrics create eye-catching décor that express her personality throughout her striking contemporary home. Picking out the best design trends, Kimberly uses her blog to advise on how to mix and match to make style statements, how to arrange and decorate each room for maximum impact, and her most loved interior design finds.
Want to learn more about this blog? Read our blogger spotlight with Swoon Worthy.
Established in 2009 by freelance home, interiors and property writer Rachel Newcombe, Fresh Design Blog helps readers discover how to add colour and style to their interior scheme without breaking the bank. Presenting fresh ideas, design inspiration and affordable accessories for the home and garden, Rachel offers a variety of modern design ranges from different designers. The blogs' informative and engaging style will have you maximising space, customising and transforming your living area in no time.
Want to learn more about this blog? Read our blogger spotlight with Fresh Design Blog.
Dear Designer's Blog was created in 2009 by Carole King to collect and share any design content that inspired her. Since creating the blog, Carole co-founded Heart Home, the UK's first digital only interiors magazine, and continues to regularly update her informative design blog. Giving manufacturers and designers a platform to showcase their products and brand ethos, presenting timeless accessories which can add personality, and ideas and inspiration for creating a welcoming contemporary home – Dear Designer's Blog caters for those who want expert advice on how to achieve the ideal home décor.
Want to learn more about this blog? Read our blogger spotlight with Dear Designer's Blog.
Jen Stanbrook is an interior design writer and blogger with a love for researching room accessories and design concepts (especially on Pinterest). Jen created her blog Love Chic Living to share design and style ideas for the family home that don't cost the earth. With a particular interest in modern and contemporary design, Jen posts advice on how to easily transform a room, improve your living space with the help of interior design trends, or add a bit of colour.
Want to learn more about this blog? Read our blogger spotlight with Love Chic Living.
The Design Sheppard was launched in 2009 by Stacey Sheppard, while she was working as a writer for Designer Kitchen & Bathroom magazine. The blog originally began as a place to store design content about products, concepts and events while researching for articles. Now attracting an audience on the search for interior inspiration, Design Sheppard focuses on all things related to interior design – encompassing wallpapers, lighting, individual room designs, and showcasing UK-based manufacturers and designers.
Want to learn more about this blog? Read our blogger spotlight with The Design Sheppard.
BODIE and FOU was established in 2007 by Karine Candice Köng to share her passions, which include wellbeing, white interiors and other inspirations for the home. Throughout her blog, Karine uses a conversational yet informative tone which speaks to her readers, presenting them with delectable photography and inspiration to motivate them to embark on a journey to refresh their home with minimalistic design.
Want to learn more about this blog? Read our blogger spotlight with BODIE and FOU.
9. #tidylife
New to the ranking is #tidylife by mother of three and freelance content creator, Antonia Ludden. Antonia was inspired to create her blog back in 2012 after following US bloggers and their DIY, home organising and décor blogs. Although mainly featuring home interior content, #tidylife occasionally focuses on lifestyle and attracts a variety of readers. #tidylife includes personal posts on projects that Antonia has taken on in her home, as well as detailed eye-catching how-to content.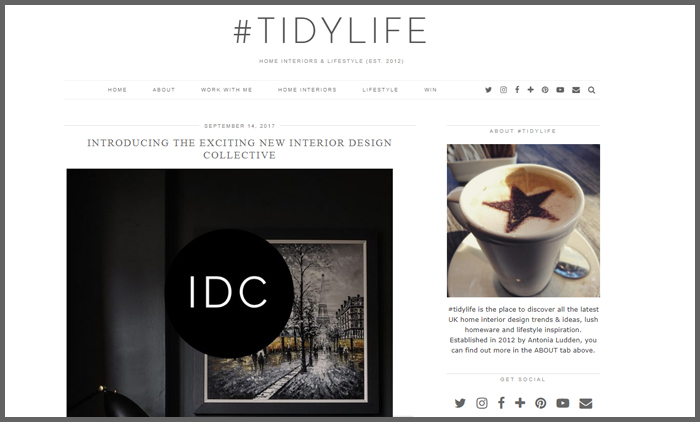 10. The Beat That My Heart Skipped
The Beat That My Heart Skipped was created by Rohini Wahi, a freelance journalist and trend forecaster for the design industries. The blog was established in 2007 and has a focus on design inspiration, trends, the latest homeware collections, interesting new retailers and timeless accessories.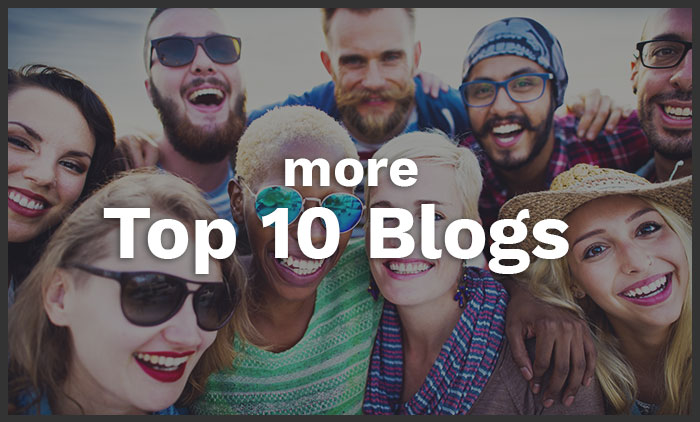 The fundamentals of working with bloggers are the same as with traditional journalists at traditional media outlets: respect their schedules; take time to read their material to learn their interests; and only contact them if/when they want to be contacted.
Vuelio's blog ranking methodology takes into consideration social sharing, topic-related content and post frequency. Profiles of these interior design blogs and their authors can be found in the Vuelio Media Database.
https://www.vuelio.com/uk/wp-content/uploads/2016/09/interior-design-blog-ranking-featuredimage.jpg
430
760
Merryn Williams
https://www.vuelio.com/uk/wp-content/uploads/2015/10/vuelio-logo-transparent.png
Merryn Williams
2017-09-20 09:50:21
2018-03-29 16:07:59
Interior Design Blogs UK Top 10