Lifestyle Blogs UK Top 10
Last Updated 01/11/2017
1. The Londoner
The Londoner was created by Rosie Thomas as an outlet to document her life and share with the rest of the blogosphere. The blog, which features a variety of ideas for recipes, trips abroad, style and general activities is followed by many bloggers due to its engaging photos, easy-to-digest commentary and conversational tone.
Forever Amber is written by Amber McNaught and provides a window into what she wears, what she gets up to and advice on how to earn money blogging. Mother-to-be Amber also has a new maternity section on her blog, providing updates on what it's like to be pregnant, and making her blog a source for both advice and inspiration.
Want to learn more about this blog? Read our blogger spotlight with Forever Amber.
3. Hannah Gale
Hannah Gale created her blog to share her journalism portfolio and try to establish herself as a freelance writer. After going viral in 2014, Hannah's self-titled blog transformed into a destination for young women to gain inspiration about mental health, travel, relationships, fashion and life advice. Hannah Gale offers affordable beauty and fashion tips for 20-something females, as well as including updates on her pregnancy.
4. Lily Pebbles
Lily Pebbles was created back in 2010, while Lily was studying Marketing, Advertising and PR at university. Providing reviews of the best places to eat, from markets to food halls and luxury dining experiences, the blog offers all the little details you need to plan a day out in London and discover new places. As well as featuring regular blog posts, Lily also vlogs and gives advice on how to start your own outlet. She has a podcast called 'At Home With…' alongside blogger Anna Newton from The Anna Edit.
Want to learn more about this blog? Read our blogger spotlight with Lily.
Launched in 2012, Menswear Style has grown to become one of the leading digital publications in the UK. From the UK's finest independent menswear stores to how to wear trouser suspenders to luxury trainer brands, Menswear Style provides an essential guide for the fashion-conscious man. The editor-in-chief, Craig Landale is a marketer and fashion expert who has worked with high-profile brands such as Mulberry and is the author of 'ABC of Man: The Foundations of a Stylish Man'.
Want to learn more about this blog? Read our blogger interview with Craig Landale, creator of Menswear Style.
Ella Gregory began her blog, Coco's Tea Party, back in 2006, when she was only 16 years old. Fast forward 11 years and the blog continues to update followers with the latest in fashion. Offering readers 'attainable style inspiration', Ella provides style advice as well as beauty tips. She's even created a helpful eBook, '10 Things I Wish I'd Known When I Started Blogging', to help aspiring bloggers kick-start their blogging career. A new feature on the blog is a careers section, which interviews entrepreneurs about their jobs.
Liberty London Girl was founded by style journalist, editor and broadcaster Sasha Wilkins. Set up in 2006, Liberty London Girl Sasha authored the blog anonymously before outing herself in a feature interview in Grazia. Using her broad knowledge, Sasha uses her blog to cover diverse topics ranging from architecture, motoring, food, beauty, travel, fashion and philanthropy.
Olivia Purvis started her blog, What Olivia Did, in 2010 and it has now grown into an outlet to record her personal style, recipes, travel, music, beauty and interviews with inspirational women. Armed with enough sunglasses, bags and shoes to last a lifetime, Olivia shares outfit inspiration from a range of brands, as well as the prettiest places to visit, eat and explore.
9. Poppy Loves
Poppy Loves is a London-based lifestyle blogger and brand consultant with a love of food, fashion, technology, events, craft, travel and hidden London gems. In practice, this means she's to be found out and about reviewing interesting places to grab a bite, as well as reviewing bars, gigs, festivals and boutiques. When Poppy isn't blogging, she writes copy for businesses, consults and trains people in the wonderful world of social media.
Want to learn more about this blog? Read our blogger spotlight with Poppy Loves.
10. Ape to Gentleman
Ape to Gentleman was created with the view to help the modern man evolve through a focus on style, quality and value. Created by Chris Beastall to offer men's grooming, lifestyle and fashion advice, Ape to Gentleman helps the modern man with detailed insight and engaging content. From grooming tips to beverage reviews, the blog provides a variety of different content. There's even a 'Three of the best' section which provides a round-up of the best clothing, accessories, drinks and more.
Want to learn more about this blog? Read our blogger spotlight with Ape to Gentleman.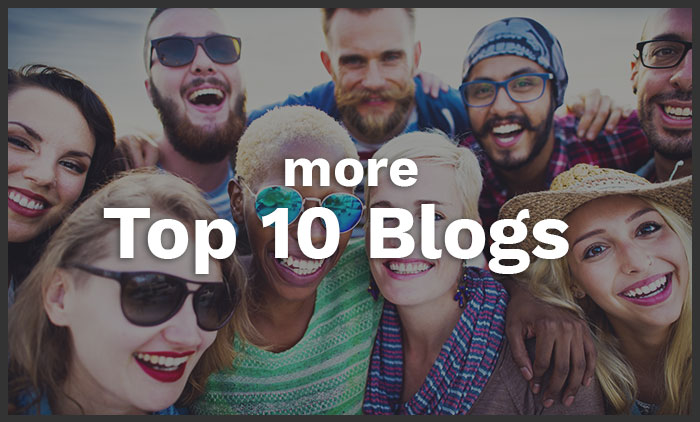 The fundamentals of working with bloggers are the same as with traditional journalists at traditional media outlets: respect their schedules; take time to read their material to learn their interests; and only contact them if/when they want to be contacted.
Vuelio's blog ranking methodology takes into consideration social sharing, topic-related content and post frequency. Profiles of these lifestyle blogs and their authors can be found in the Vuelio Media Database.
https://www.vuelio.com/uk/wp-content/uploads/2017/11/vuelio-top-10-lifestyle-blog-ranking-featuredimage.jpg
434
760
Holly Hodges
https://www.vuelio.com/uk/wp-content/uploads/2023/09/vuelio-logo-200px.png
Holly Hodges
2017-11-01 11:00:42
2018-06-28 12:11:38
Lifestyle Blogs UK Top 10