Men's Lifestyle Blogs UK Top 10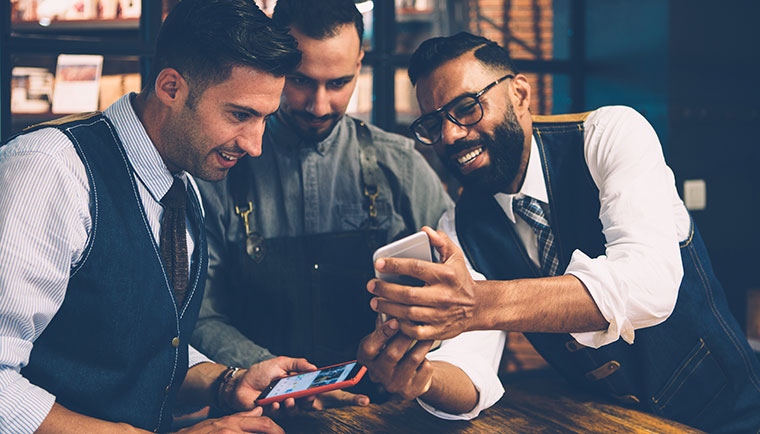 Last Updated 30/08/2017
Created by editor in chief, Craig Landale, in 2012, MenswearStyle is an award-winning men's fashion and lifestyle blog covering style, grooming, fitness, cars, travel and technology. Providing daily fashion edits and style advice, MenswearStyle is the go to place for men who want to keep up to date with the latest street style and catwalk highlights.
Find out more about fashion and what it takes to run a successful blog in our interview with Craig Landale, founder of MenswearStyle.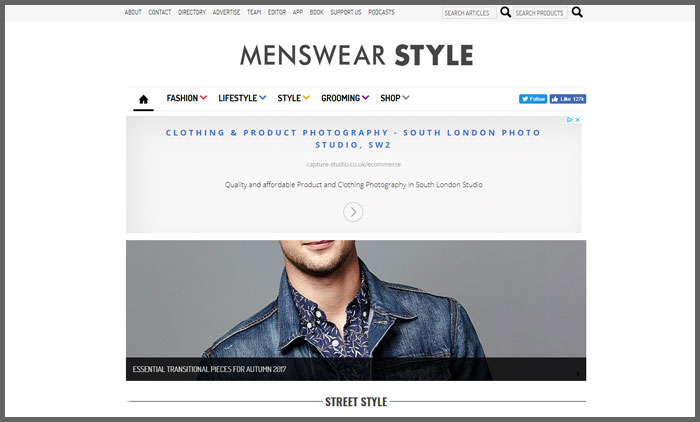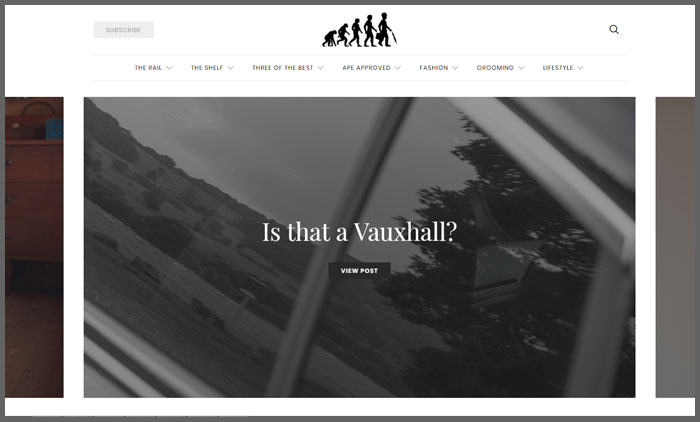 As the name suggests, Ape to Gentleman was created with the view to help the modern man evolve through a focus on style, quality and value. Created by Chris Beastall to offer men's grooming, lifestyle and fashion advice, Ape to Gentleman helps the modern man with detailed insight and engaging content. From grooming tips to beverage reviews, the blog provides a variety of different tips to enrich the 'true gentleman'.
Launched by Adam Tanous, who now leads a passionate team of writers, The Dapper Chapper covers an eclectic mix of men's lifestyle and fashion advice. Bringing you updates on the latest apparel, luxury cars, fitness, places to go and must haves, The Dapper Chapper exists to help men realise that the finer things in life are within reach. Helping to create a more confident you, the blog aims to inspire readers to try something new, whether that is trying out a new restaurant, your first cigar or dressing to impress.
Want to learn more about this blog? Read our blogger spotlight with Adam.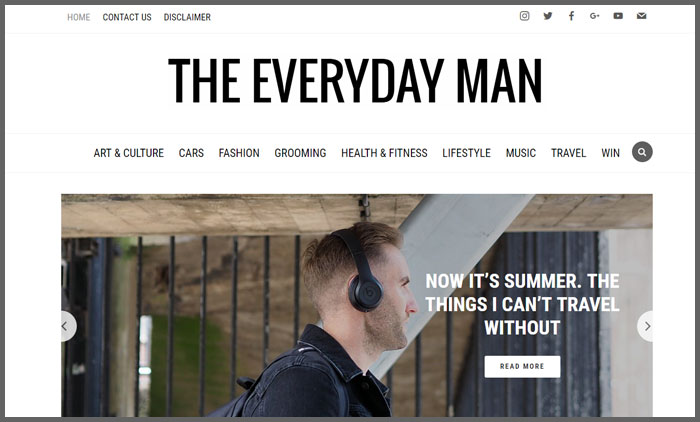 The Everyday Man is an essential guide to every aspect of men's interests and lifestyle, including (but not limited to) fashion, cars, grooming, fitness, travel, music and places to go. Brought to you by John Robertson, The Everyday Man offers interviews with entrepreneurs, expert insight into the latest style trends, fitness routines, and general life advice.
Carl Thompson's self-titled blog was created to document his personal style and lifestyle. As the founder of menswear label Hawkins & Shepherd, Carl offers everyday style advice on both tailored and casual fashion. Aside from fashion, Carl Thompson has grooming tips, the best cocktails and bars in London, and the best places to go and see on the weekend.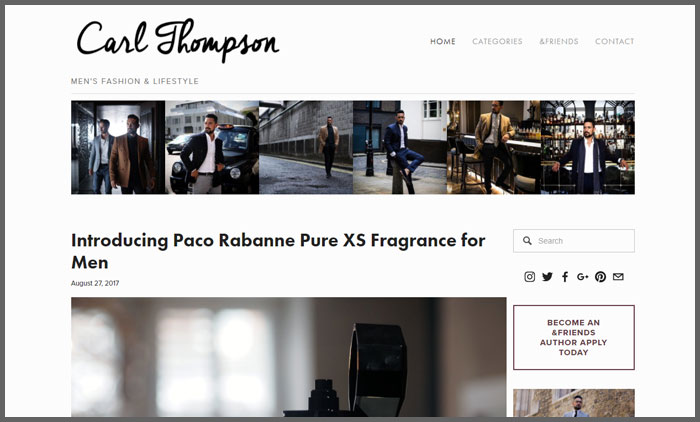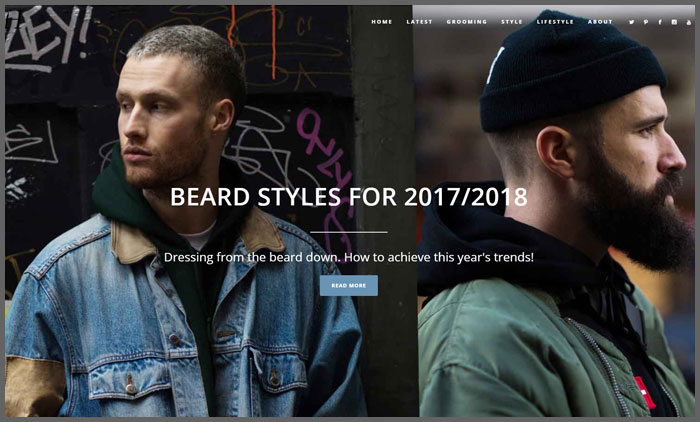 Created and authored by Robin James in 2012, Man for Himself and the accompanying YouTube channel explores men's lifestyle, grooming and style. With the aim of discovering the evolving trends in men's interests, the blog covers everything from combatting male pattern baldness and the best type of glasses for your face shape, to cocktail recipes to tickle your taste buds.
7. Michael 84
Newcastle based t-shirt and fashion designer Michael Adams created Michael 84 to focus on men's fashion and lifestyle, by providing the latest style trends, music and film reviews, tech and travel. Appealing to the everyday man, Michael focuses on affordable street style, high street and luxury trends, informative reviews and tips to help you stay on top of the latest must haves.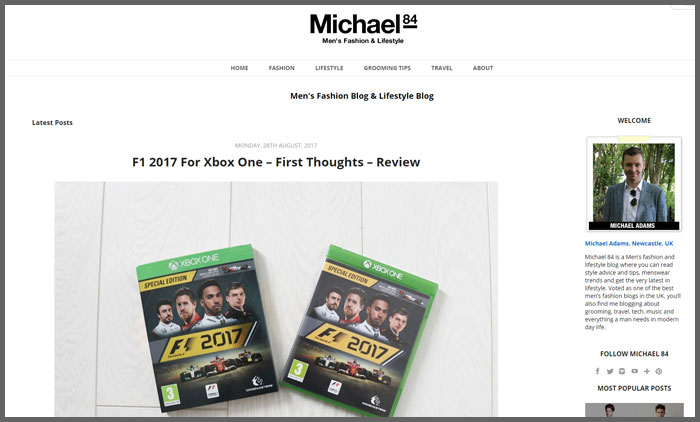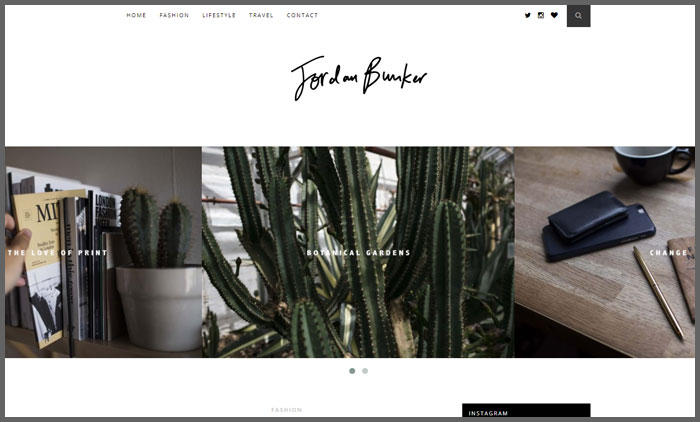 Jordan Bunker's self-titled blog continues to inspire the men's fashion and lifestyle world, with his eye for detail and beautifully laid-out posts. With a preference for dark hues, including black, grey and navy, and an eye for design, Jordan documents his style using creative imagery. Jordan's blog documents hidden gems that he finds during trips away and beautifully presents them for his readers to find.
Launched by three gents, to offer readers a different perspective on men's lifestyle, Street Gentry features clothing, art, motoring, music and culture, exploring trends for the modern man. The Rural Gent, Gent on the Street and the Quintessential Gent update the blog with the latest news to keep you up to date with everything across men's lifestyle.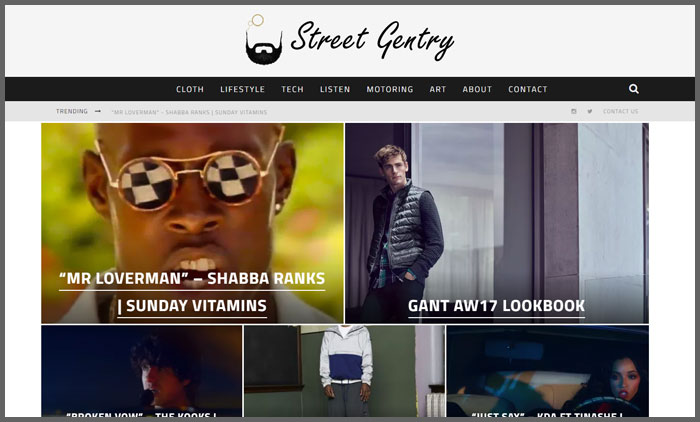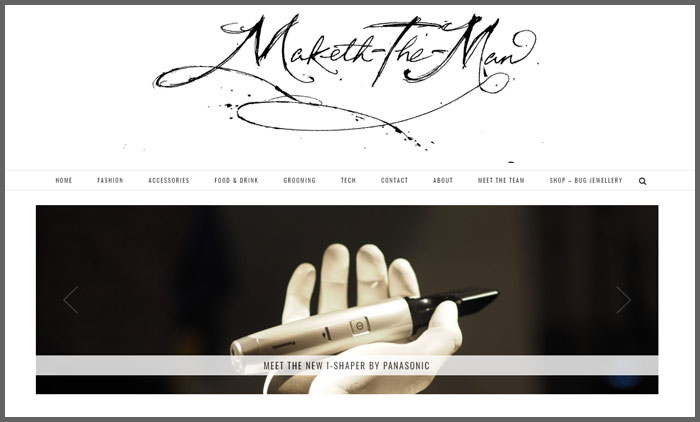 10. Maketh The Man
Created in 2010 by Callum Watt and now run by Callum and Co-Editor Anton Welcome, Maketh The Man shares experiences that the pair come across throughout the world. Maketh The Man covers a spectrum of men's lifestyle topics, with news on the latest beverages, technology and gadgets, grooming advice, travel and fashion. The blog has an editorial team of passionate writers who keep the content up to date.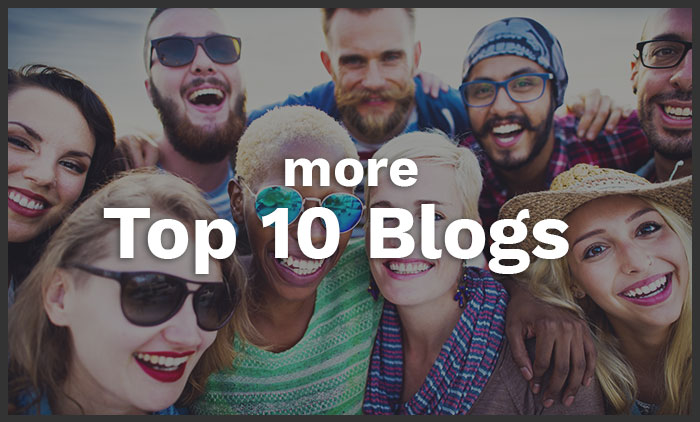 The fundamentals of working with bloggers are the same as with traditional journalists at traditional media outlets: respect their schedules; take time to read their material to learn their interests; and only contact them if/when they want to be contacted.
Vuelio's blog ranking methodology takes into consideration social sharing, topic-related content and post frequency. Profiles of these men's lifestyle blogs and their authors can be found in the Vuelio Media Database.
https://www.vuelio.com/uk/wp-content/uploads/2016/08/top-10-uk-blog-ranking-featuredimage-2.jpg
434
760
Holly Hodges
https://www.vuelio.com/uk/wp-content/uploads/2015/10/vuelio-logo-transparent.png
Holly Hodges
2017-08-30 08:30:57
2018-03-29 13:53:44
Men's Lifestyle Blogs UK Top 10