Top 10 UK Blog Rankings of 2021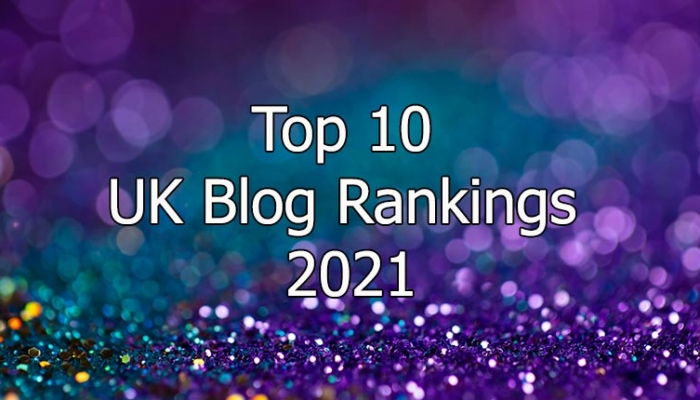 You might think that this year wasn't much to write home about, all things considered, but the UK blogging scene kept busy sharing the best of their niches and sparking inspiration among their readerships through the tough time that has been 2021.
The last 12 months might not feel much different to the previous 12, but the changes in our top 10 blog rankings give a little look into what was more important this year. And it's not over yet – here is a look at what people have been clicking on…
1. Top 10 UK Vlogs (+4)
There have been many times over the course of 2021 when getting outside to see friendly faces has been, at best, difficult and, at worst, totally against regulations. Thank goodness for vloggers, then, who have been dutifully talking to cam about all matter of important and unimportant things. This year, they've provided much-needed connection while we've been at home. And much football commentary. And gaming speedruns. Both of those things count as important things, by the way.
2. Top 10 UK Food Blogs (+1)
In addition to human connection, food is a must for a healthy and happy life; particularly when life gets tough, and life in 2021 has certainly been tough. Among food shortages and sourcing difficulties, food bloggers shared ways to stretch what we all had in the cupboard and new things to make with available ingredients. Alongside the sweet treats for quick pick-me-ups, our top 10 had plenty of healthy choices for those getting ready to get back outside in top form when the time came.
3. Top 10 UK Interior Design Blogs (-2)
Sick of staring at the same four walls? You weren't the only one, as this ranking devoted to the top bloggers in interior design stays in this top ten for another year. From understated and minimalist layouts to grand maximalist designs, this ranking has something for pretty much everyone looking to make a change, whatever space, budget or ambitions you may be working with.
4. Top 10 UK Daddy Blogs (New Entry)
While no parenting topics at all made it into our round-up of the most popular rankings this time last year, here is just the first of them for 2021. Did parents working from home need extra help keeping their children busy/happy/intellectually-challenged over the last 12 months? Or did we all, adult or no, need a bit of our own paternal nurturing this year? Maybe a bit of both.
5. Top 20 UK Fashion Blogs (-3)
Down a few spaces since last year, the Top 20 Fashion Blog ranking continued to be popular. The fashion sector has undergone lots of change in recent years as consumer priorities have evolved. Fast fashion has had to slow down as we invest in things longer-lasting and kinder to the environment. And comfort is more important than ever, with loungewear becoming as much of a wardrobe staple as something super-smart.
6. Music Blogs UK Top 10 (-3)
What was your soundtrack to lockdown [insert number here]? When things got surreal and felt increasingly like a movie versus real life, having the right music on in the background kind of helped. And if your Spotify Wrapped leaves much to be desired, you can start working on next year's by checking out all the different genres being covered by these musically-minded bloggers.
7. Top 10 UK Beauty Blogs (-2)
Looking after ourselves stayed a top priority this year, and self-care success was assured with advice from these top UK beauty bloggers. Like to be clean, fresh-faced and scrubbed shiny? Prefer to be doused in glitter? This ranking had ideas for both, whether it's readying for an important work video call, a chat with family, or just pampering while watching something on TV.
8. Top 20 UK Parenting Blogs (New Entry)
Expanding on our Top 10 Daddy and Mummy rankings was this Parenting Top 20, which was updated just last month but has been clicked on by plenty of parental units, of all types and format, and otherwise across the country and beyond.
9. Mummy Blogs UK Top 10 (New Entry)
And for everyone needing a maternal influence this year (apparently, a lot of us), our top 10 UK mum bloggers had the goods. The goods? Good advice on caring for kids, making proper munch and ensuring little ones develop as happily as possible.
10. Top 10 UK Personal Finance Blogs (New Entry)
Perfect for the financially-stressful time that is the festive season – particularly this year – is our pick of the top personal finance blogs in the UK. 2021 has been difficult, and expensive, for many – if you haven't already taken advice from this mix of expert budget boosters, let them find you the best deals and saving solutions to help you have the best possible finish to this year and a strong start for the next.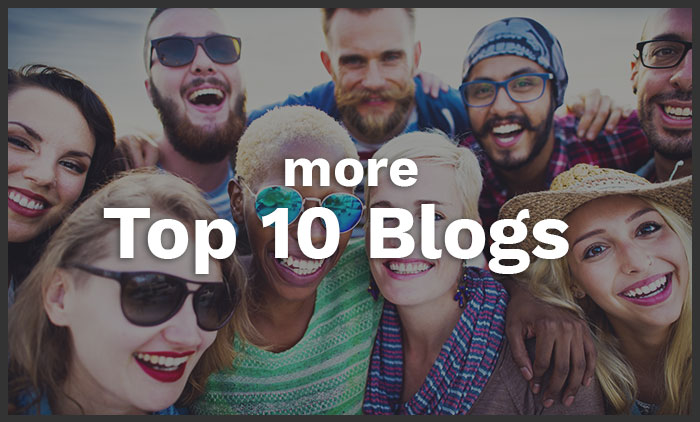 Vuelio's blog ranking methodology takes into consideration social sharing, topic-related content and post frequency. Profiles of the blogs on these Top 10 Blog rankings, their authors and thousands of others can be found in the Vuelio Media Database.
The fundamentals of working with bloggers are the same as with traditional journalists at traditional media outlets: respect their schedules; take time to read their material to learn their interests; and only contact them if/when they want to be contacted.
https://www.vuelio.com/uk/wp-content/uploads/2021/12/Top-10-UK-Blog-Rankings-2021.jpg
430
760
Phoebe-Jane Boyd
https://www.vuelio.com/uk/wp-content/uploads/2023/09/vuelio-logo-200px.png
Phoebe-Jane Boyd
2021-12-08 10:40:20
2021-12-08 12:04:25
Top 10 UK Blog Rankings of 2021