Relationship and Dating Blogs UK Top 10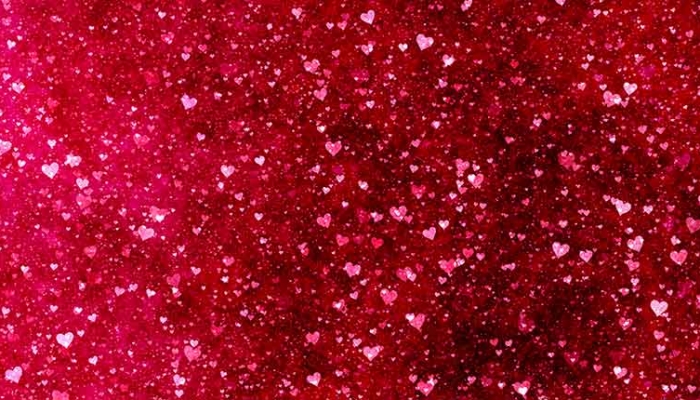 Last Updated 12/02/2020
Still number one in our hearts – or rather, our ranking – is Natalie Lue's Baggage Reclaim. Here to help 'declutter your emotional baggage and discover your authentic self', Natalie has been sharing insights and observations from her own life and relationships for over a decade now. This long-term relationship with blogging has connected Natalie with readers (or Reclaimers) across more than 130 countries looking for clarity on their emotions, relationships, patterns and behaviour. Alongside the website, this blogger podcasts, runs courses and events, and has even published numerous books on relationships and dating.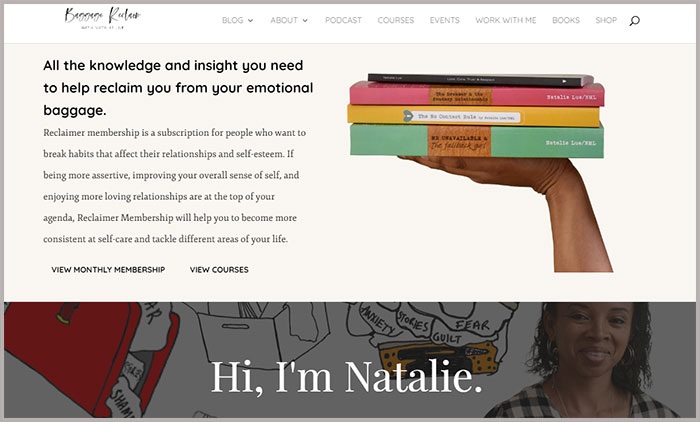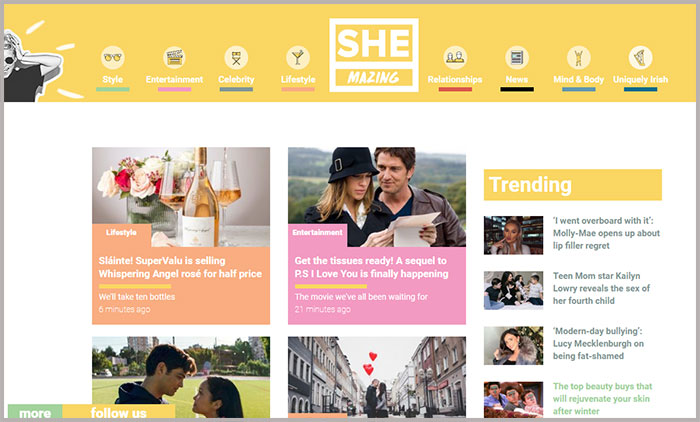 2. SHEmazing!
'SHE reads, SHE believes, SHE succeeds… SHEmazing' is the motto of this female-focused website, and SHE also has a popular Relationships channel to read through here, featuring sections on Dating, Sexual Health, Relationship Issues and Feeling Frisky?. Targeting a readership of socially-aware and politically-savvy women, SHEmazing's team of writers are regularly welcoming 850,000 unique users at the last count. 'We do what we love and we love what we do,' is how they sum up their relationship with blogging – sounds like it's one that will last.
The narrative of Naomi's start in blogging is a classic tale – a bad date, closure needed, pen is put to paper, venting is helpful and blogging became her outlet. Now writing about 'all things sex, love, relationships and dating' (including stories and advice), Naomi balances her blogging with her day job as a marketing manager. Crediting her friends as a major force in her life, this blogger doesn't shy away from the harder parts of romance and gives her thoughts on break up, ex-partners and cheating, alongside the fluffier parts, making her a true friend to readers looking for advice on their love lives.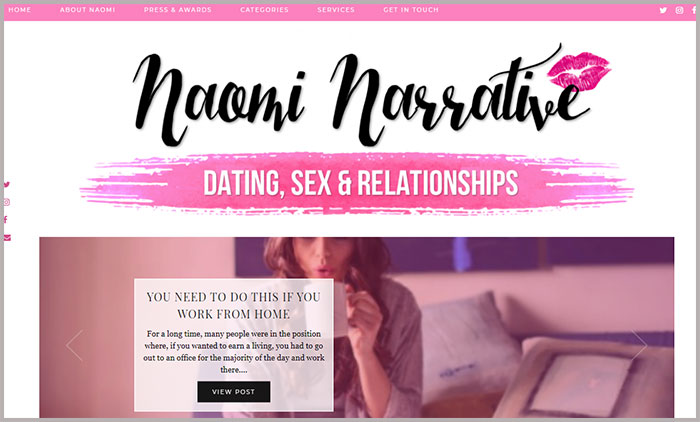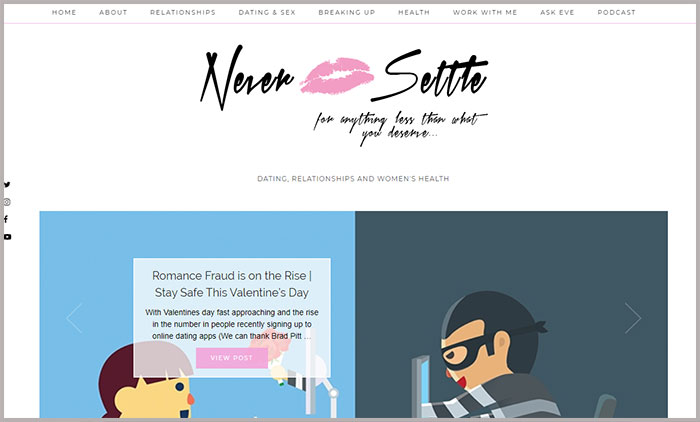 4. Never Settle
Award-winning London-based relationship, dating and lifestyle blogger Eve originally started blogging in November 2014 – first as 'Eve's Blog', and now as Never Settle, a place for people looking for answers on sexual or mental health issues they're facing, dilemmas in dating or rocky relationships. Looking beyond the dating tips, Eve promotes health and support in all areas of life for millennial women, championing happiness, confidence and keeping informed. As she says on the blog, 'take risks, take changes, be brave because you deserve to feel unconditionally loved'.
The mysterious Lucy (real name unknown) considers herself a 'veteran dater', akin to a soldier who has survived the front line of a war zone. Not that the dating must have been so bad – this 40-year-old blogger has been online dating since around the age of 26, and has clocked up around 500 dates so far. The answer to her longevity on the dating scene? In her words, a mixture of being '(a) completely deranged, (b) a glutton for punishment, or (c) a hopeless optimist who in spite of all evidence to the contrary still believes that one day you might meet someone who is different'. If you're a glutton for dating stories, Lucy's A to Z of awkward to successful dates is worth checking out.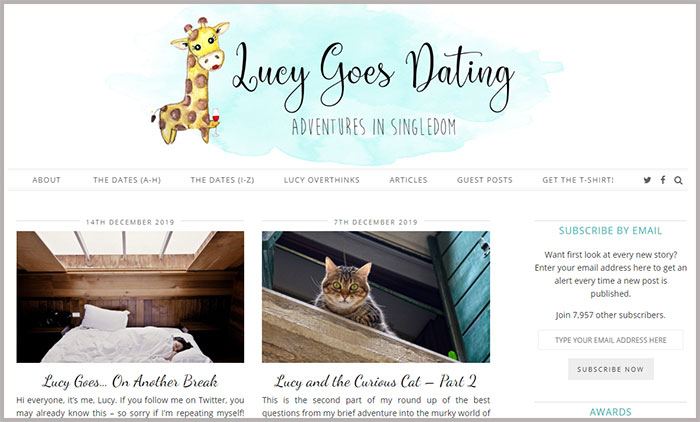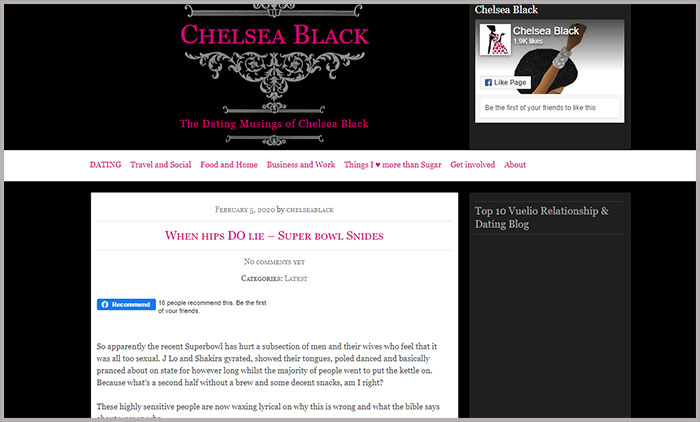 Chelsea Black covers a whole host of subjects on her blog, but number one – and in capital letters at the top – is DATING. There are sections for misadventures, tips, sex and challenges – most recently, the blog has covered the 10 signs of dating a narcissistic sociopath (which we'd definitely file under 'misadventures'), who should pay on a date (to which we'd answer 'someone else') and the nuisance of social networks (a challenge). If you're looking for no-nonsense, straight-up thoughts on relationships, sans all the warm and fuzzies, this is a good blog to commit to.
Things are getting serious in our next in the UK top 10 with GDI – offering breaking news, information and analysis for the online dating industry. Nothing casual here as this blog's readership of worldwide execs and industry professionals are in the market for up-to-the-minute coverage of the dating sector in the form of reports, conferences and events. Big news for February (apart from that whole Valentine's Day thing) – the number of adults dating online has more than doubled since 2013. Dating is big business – check out the reporting from the GDI team if you're interested in investing.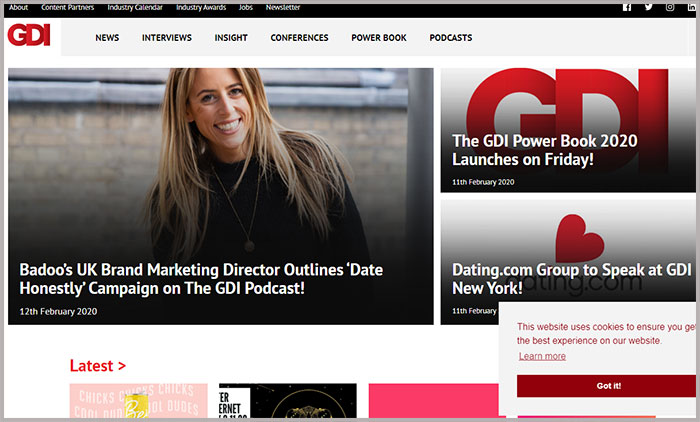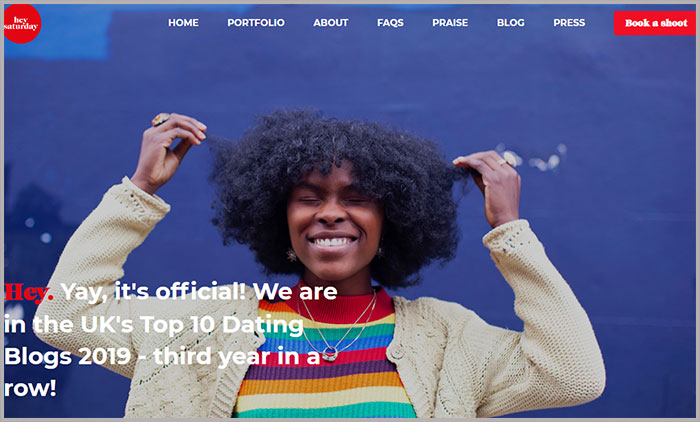 8. Hey Saturday
Having worked with over 4000 single people across the UK and US so far, the team at Hey Saturday are doing something different to help the course of true love run smooth – dating photography! Created by Saskia Nelson, the site advises the lovelorn on creating portrait photos for their dating profiles to enable them to 'get out there and reclaim their dating life'. Time magazine and the BBC have hat-tipped Saskia (who found love herself on Guardian Soulmates, no less) on her creation, showing that cupid can connect people in many different ways on the modern dating scene.
9. James Preece
James counts himself as the 'most experienced dating expert in the UK' and the numbers don't lie – he cites a success rate of 100,000s of singles helped by his services. And if you're attracted to numbers, James' 14+ years of experience in the industry has led to work with over 50 different dating companies. If you want a mix of advice and dating gossip, this blog could be the one – you'll find tips on meeting new people when you're focused on your career, how to choose between two men and ruminations on whether Justin Timberlake is cheating on Jessica Biel.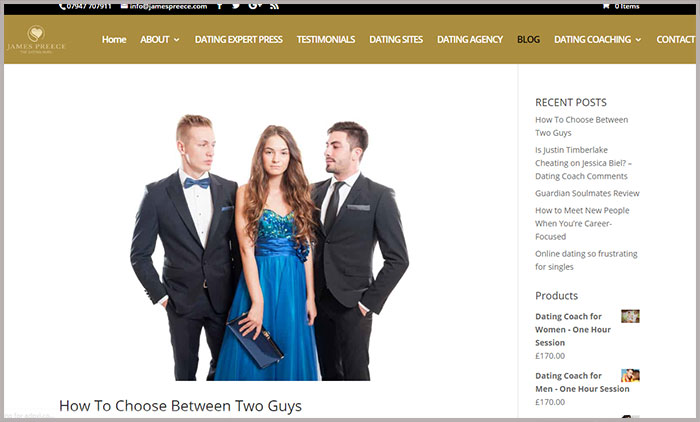 10. VavaViolet
Sophie Violet Blackman and her team at VavaViolet wanted to create a 'space for intelligent, feisty and creative women to get inspired' and do this with features on sex and relationships, news, beauty, lifestyle, interior, fashion and 'everything a woman's heart desires'. What fans of VavaViolet want – the team's reviews, stories of dating struggles and the inside scoop on why Sophie had an STI test done on national television (to show teenagers that it's a good thing to go and get tested – you can see the results on Channel 4's The Sex Clinic).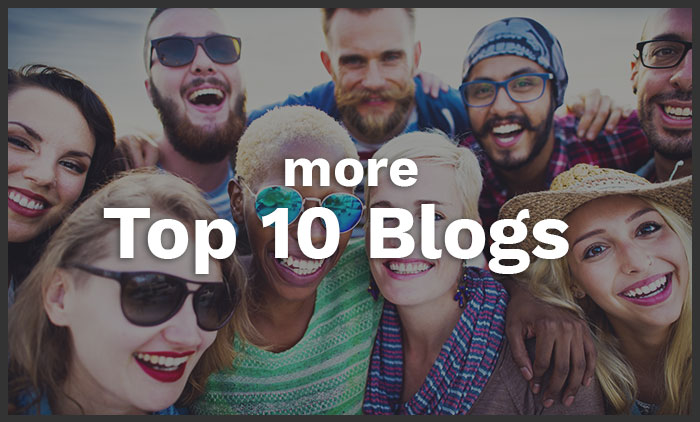 The fundamentals of working with bloggers are the same as with traditional journalists at traditional media outlets: respect their schedules; take time to read their material to learn their interests; and only contact them if/when they want to be contacted.
Vuelio's blog ranking methodology takes into consideration social sharing, topic-related content and post frequency. Profiles of these relationship and dating blogs and their authors can be found in the Vuelio Media Database.
https://www.vuelio.com/uk/wp-content/uploads/2019/02/Relationships-Ranking-Featured.jpg
430
760
Christina Pirilla
https://www.vuelio.com/uk/wp-content/uploads/2019/09/vuelio-logo.png
Christina Pirilla
2020-02-12 10:30:11
2020-02-12 15:54:56
Relationship and Dating Blogs UK Top 10