London Lifestyle Blogs UK Top 10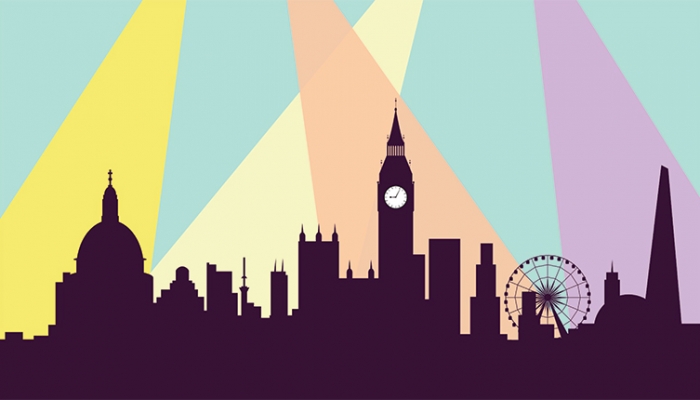 This ranking was last updated 21/10/2020.
Vuelio uses a proprietary algorithm to create these rankings, based on topic-related content in blogs on its system – you can read more about the process here. Our research team actively seeks out new blogs and bloggers for inclusion, but if you think we've missed someone, please get in touch to let us know. 
Moving into the top spot of our London Lifestyle ranking is the Fiona Maclean-founded London Unattached. Originally started by freelance marketing consultant Fiona in a bid to better understand the ins and outs of blogging and social media, the blog now has a team contributing on all-things living in London. While certain options are out at the moment when it comes to dining, drinking and theatre-going, London Unattached continues to find the finer things in life for Londoners – most recently, a proper-good pomegranate margarita to try out for Halloween and staycation ideas galore.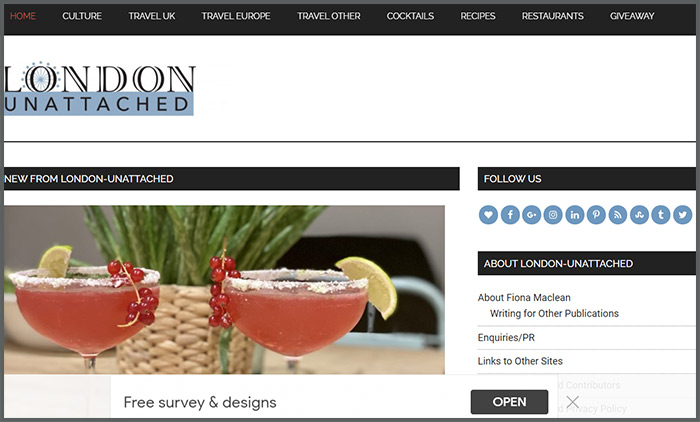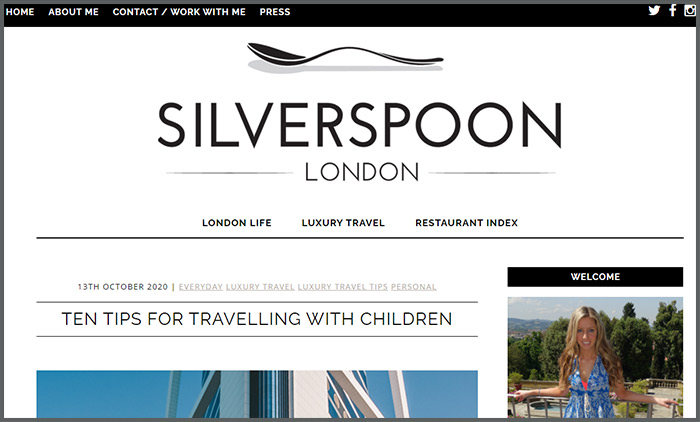 Spoon-feeding her readers nutritious nuggets of London luxury is SilverSpoon London blogger Angie Silver. For London Life, Angie covers Beauty, Events, Spa, Tours and Wedding content, and her Luxury Travel section features her Top Tens and Luxury Travel Tips. And for where you can dine right now in London, there's the Restaurant Index – check out where you can get good seafood safely in Soho, just for starters. But if gallivanting out and about isn't quite how you're getting through life at the moment, you can live life vicariously through Angie's travels instead (and dribble over the dishes she's been sampling).
Sasha at LibertyLondonGirl knows what's important – 'Life, Design, Travel, Hotels, Fashion, Beauty, Food, and Sausage Dogs'. Blogging since 2006 – starting anonymously, before stepping forward as the author after three years – Sasha has been named as one of London's Most Influential People on the Evening Standard's Power1000 List twice, and has won Blogger of the Year at the Red Women of the Year awards, among many other accolades. And this isn't Sasha's only home when it comes to her words – her work has also featured in The Guardian, Vogue, Harper's Bazaar and The Wall Street Journal.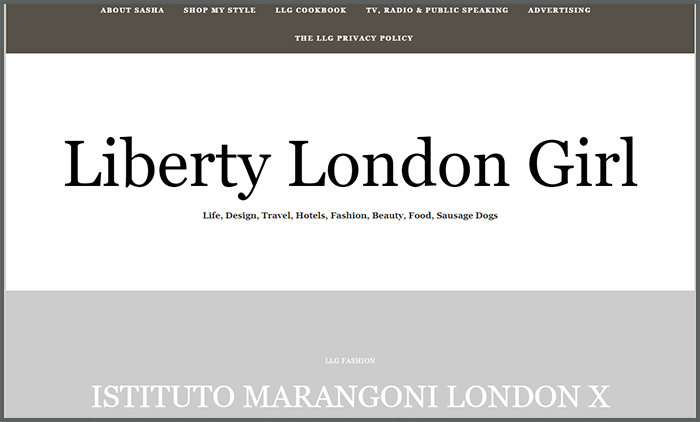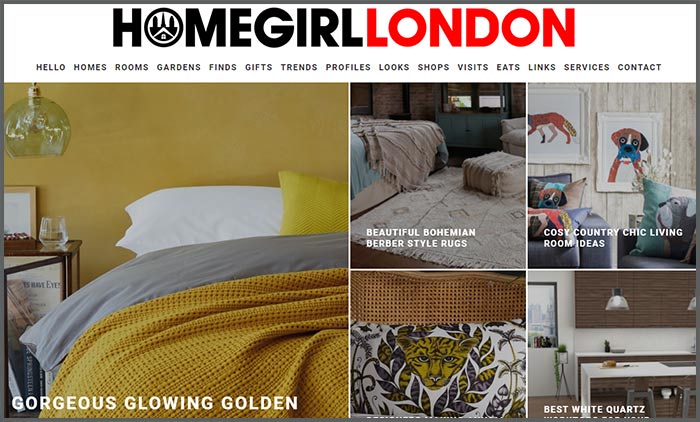 Originally launched in April 2012, Homegirl London shares (*deep breath*) Homes, Rooms, Gardens, Finds, Gifts, Trends, Profiles, Looks, Shops, Visits, Eats, Links and Services with the 'ultimate aim' to 'help you feel more at home in London'. This blogger's two main loves are interiors/homes and London, making them ideally placed to put together inspirational content for their readership. If you can't take walks around London yourself right now, go along digitally on this blogger's jaunts – they regularly share pics of the capital's architecture and street art over on their Instagram, too.
'Love. Eat. Play. London' is the mantra at Babes About Town, a lifestyle and travel blog aimed at parents with young kids living in (and visiting) London. Babe-in-chief curating all the 'cool finds, activities and experiences for city kids and parents' is TV screenwriter and co-founder of Mothers & Shakers Uju, who loves dancing, making lists and above all, her family. If you're also busy gearing up for Halloween with your spawn, check out her 31 things to do with kids on October half term and Halloween plus 20 things to look forward to in autumn 2020.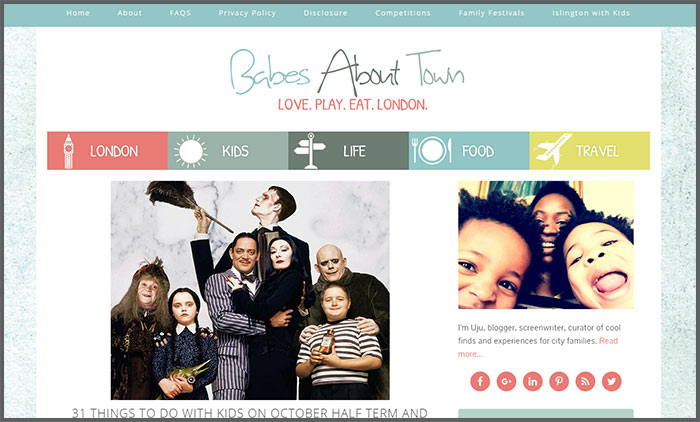 A little bird told us that making the most of being in London is a lot easier when you've got access to an insider's guide – this is where the A Little Bird blog comes in. Posts are split up into covering Culture, Food, Home, Kids, Beauty & Health as well as Outside London for those venturing further afield and there are also interviews to catch up on with high-profile Londoners talking about their projects and passions. A Little Bird first took flight in 2010 and was co-founded by former Voguers Francesca Martin and Daisy Garnett, two art and fashion journos who know what's worth sharing when it comes to what's happening in London.
7. Poppy Loves
This London lifestyle blog is where blogger Eva shares what's happening in the capital she loves – take a look through the sections Me & My Camera, Eats & Drinks, Culture Vulture, Out & About, Grand Designs, Poppy Loves, Home Sweet Home, Play Dress Up and Pretty Up for London's latest. Recent shared adventures and ruminations from the blog – discovering Nordic-Japanese cuisine, special Soho lunches, ethical and sustainable help for mental health and how her and her family battled with Lockdown Limbo ('We are allowed to stamp our feet. To have a cry… Group hug?').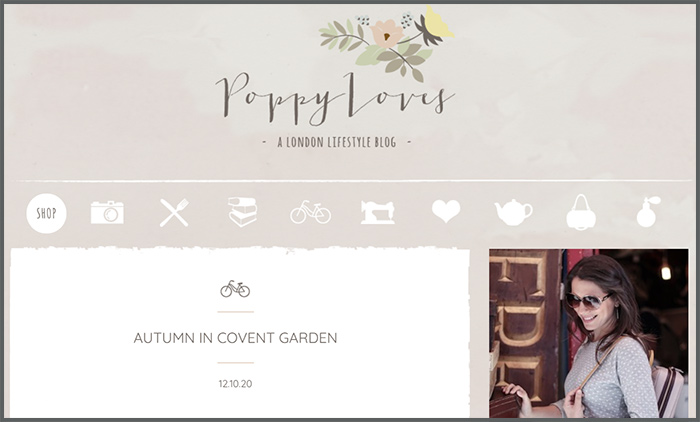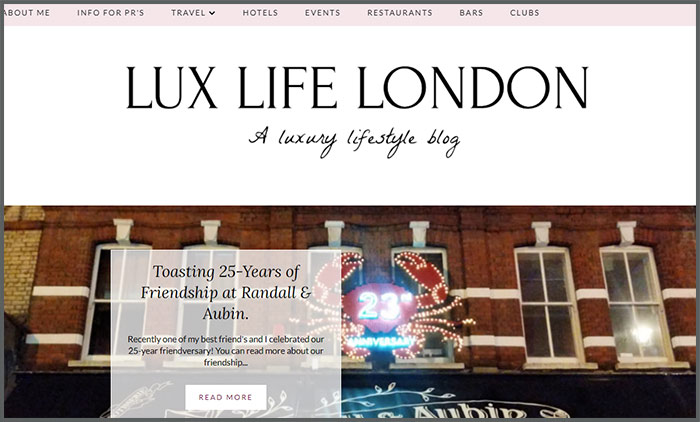 Lux Life London is where Catherine Lux shares the luxurious side of life as she makes the most of being back in London after time living over in Australia. While the weather might not be quite as good here, the UK capital city has a lot to offer, which Catherine details in the channels Travel, Hotels, Events, Restaurants, Bars and Clubs. Still celebrating London, even in the difficult times we're all living through right now, Catherine has found spaces offering special experiences – visiting Neverland at The Shard, toasting a 25-year friendship at Randall Aubin and post-lockdown dining in Mayfair.
'Hi everyone, I am Nwabugo and most people call me Bugo, a few people call me Ugo!' – meet Bugo, who offers a glimpse into her life, sharing her love for 'everything I find exciting especially my travel diaries and lifestyle in general'. Those who enjoy the 'upbeat randomness' of life as well as travelling in style and positivity should check out this blogger's take on Travel, Lifestyle and her Musings. Living in London since 2014 with her husband Mr E, Bugo truly loves her life in the capital – go join her on her journey.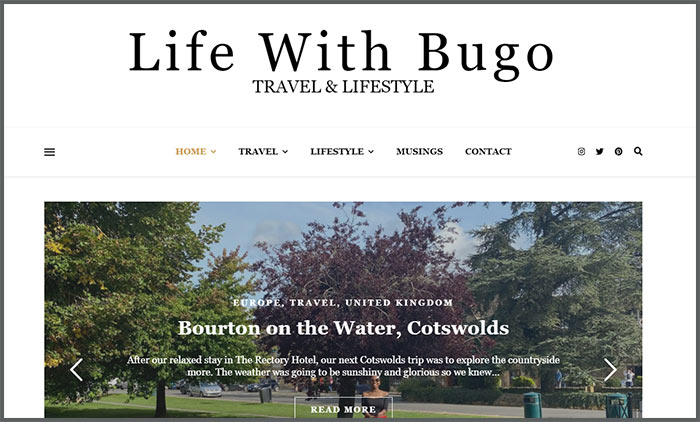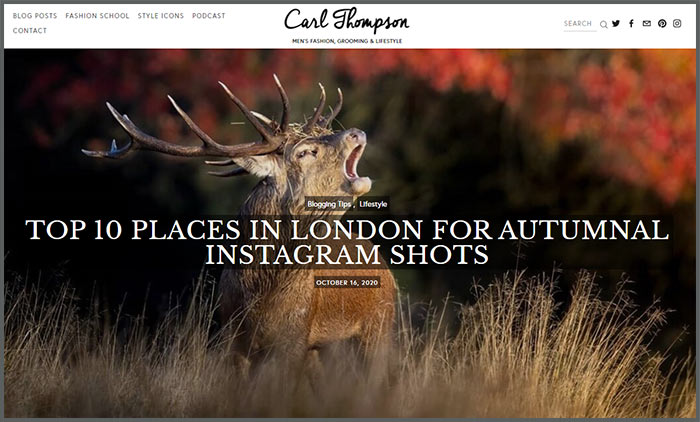 10. Carl Thompson
Familiar to anyone on the men's lifestyle blogger scene (and one of our Top 10 UK Men's Lifestyle Bloggers, funnily enough) is Carl Thompson, who blogs and vlogs about style, self-care, travel, cars, technology, keeping fit, food and drink and much, much more. As the founder of fashion brand Hawkins & Shepherd, Carl has an eye for style – if you're based in the capital, keep up with its best bits by taking notes on posts including the blogger's Top 10 places in London for autumnal Instagram shots (which features a very photogenic buck – yes, there are deer living in Tier 2 with us, too).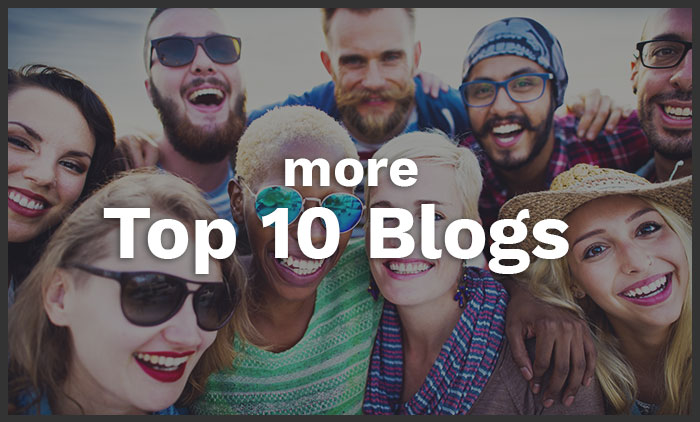 Collaborating with bloggers requires mutual respect and understanding: respect their schedules; take time to read their content to learn their interests; and only contact them if/when they want to be contacted. You can see more advice in our blogger spotlights. 
Profiles of these  blogs and their authors can be found in the Vuelio  Media Database.
https://www.vuelio.com/uk/wp-content/uploads/2020/10/London-Lifestyle-Blogs.jpg
430
760
Holly Hodges
https://www.vuelio.com/uk/wp-content/uploads/2019/09/vuelio-logo.png
Holly Hodges
2020-10-21 10:43:18
2020-10-21 10:45:58
London Lifestyle Blogs UK Top 10