London Lifestyle Blogs UK Top 10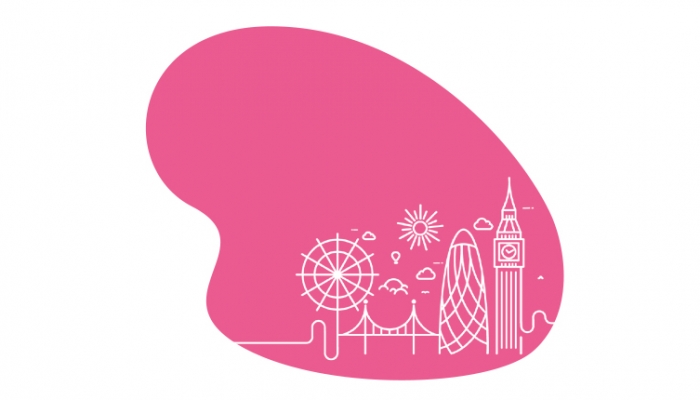 This ranking was last updated 16/11/2022.
Vuelio uses a proprietary algorithm to create these rankings, based on topic-related content in blogs on its system – you can read more about the process here. Our research team actively seeks out new blogs and bloggers for inclusion, but if you think we've missed someone, please get in touch to let us know. 
Still sticking in the top spot of our ranking of UK blogs focusing on lifestyle in London is London Unattached, sharing the best places in the capital for Cocktails, Culture and Restaurants and more. With London now lit up by Christmas decorations and those local and further afield preparing for the festive season, check out which hot tickets to snap up in the city. Horrible Histories with the whole family, or something more high-brow at The Royal Opera House? Find reviews for both, and more besides, here.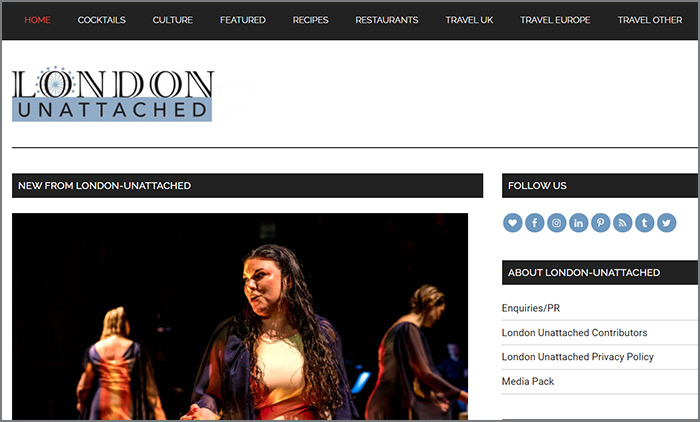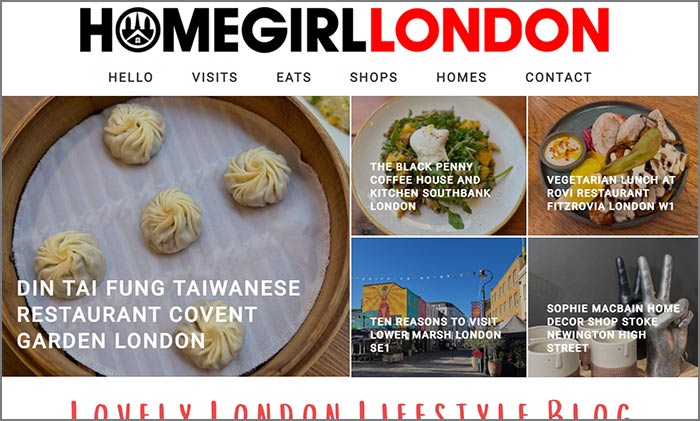 Another non-mover this year is a blogger who calls the capital home – Homegirl London. Posting on Visits, Eats, Shops and Homes London can boast about since April 2012, this blog is dedicated to 'everyone who adores this amazing city', aiming to help new inhabitants and visitors 'feel more at home' themselves. London is much more than its big shopping streets, so if you are interested in exploring 'urban hangouts and tranquil villages' alongside the tourist hot spots, head to this blog's Visits section and start making plans.
Still high on our radar is Babes About Town, where the multi-talented 'curator of cool finds, activities and experiences for city kids and parents' Uju Asika (also featuring in our Parenting and Mummy rankings) provides tips for what to do in the London area. Click through to the London, Kids, Life, Book, Food, Travel and Weekends sections for plenty of tried and tested suggestions. Recently reviewed by Uju – Flipper's Roller Boogie Palace in West London as well as what's on at the Barbican and the South Bank.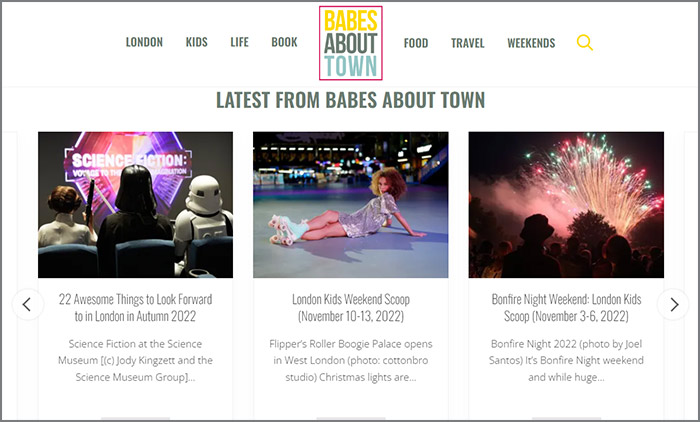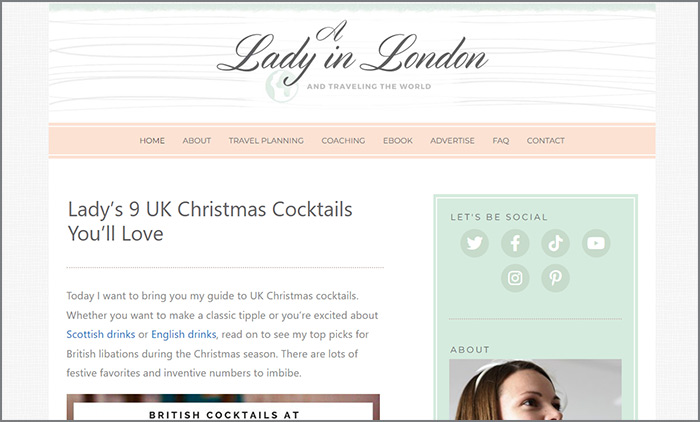 This lady in London is certainly well-travelled, originally harking from California and having journeyed to 112 countries 'and counting' so far. However, London is the main love for this blogger, who has been writing about it since 2007. For those who are filled with the Christmas spirit already, the blog has the lowdown on '9 UK Christmas Cocktails You'll Love' and a full itinerary for enjoying the city over the festive season, including where to find colourful lights, shopping and entertainment.
Moving up two spots this year is London x London which offers 'the insider's guide to discovering the best of London' featuring 'secret bars and the tastiest and weirdest finds' difficult to track down as a tourist or occasional visitor. Particularly useful is the round-up of 56 quirky and unusual things to do in the area – fake houses, ghost stations, backstage tours of theatres, scary skywalks, street art and treasure hunts. Even if London is a place you know well, there will be something new to discover.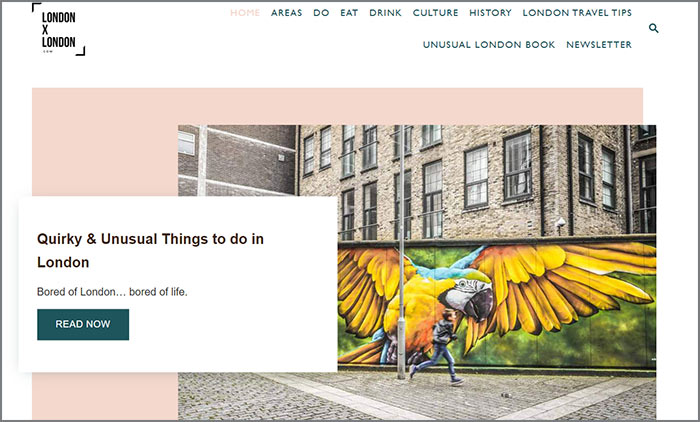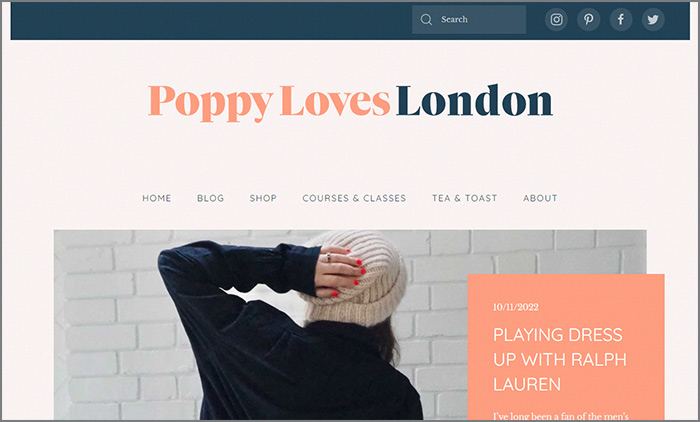 Blogging about London since 2010, Eva highlights her 'favourite fashion finds, travel destinations, recipes, homeware and coffee haunts' alongside 'cosy cafes to hide away in and fancy restaurants for celebrations, my latest beauty finds, bakeries, gorgeous interiors, books I've adored….' and the list of good stuff goes on. If you are heading Mayfair-way soon, take a look at the verdict on its newest modern Japanese restaurant and make sure your fit is right for the occasion with style inspiration from Eva, too.
Originally co-founded by art and fashion journos Francesca Martin and Daisy Allsup in 2010, this blog has a bumper backlog of blog posts covering Culture, Food & Home, Fashion & Beauty, Kids and Christmas as well as new recommendations from the team as the city evolves. For going out in London over the next few months, check out tips for luxury fashion finds and what to wear to parties. If something more scaled-back is your style, A Little Bird also has recs for wreath-making courses in the city, as well as kits and ready-made options.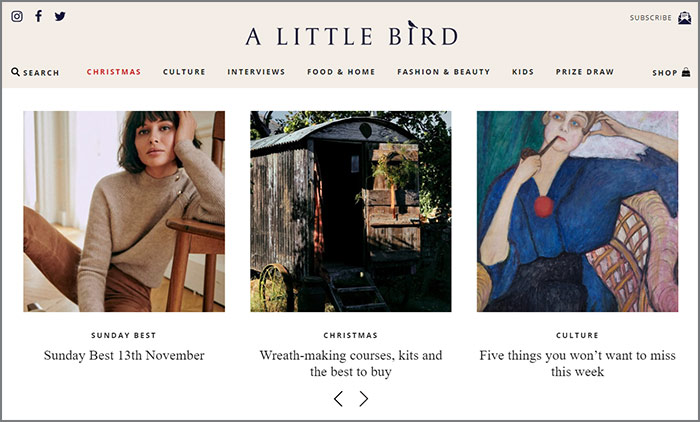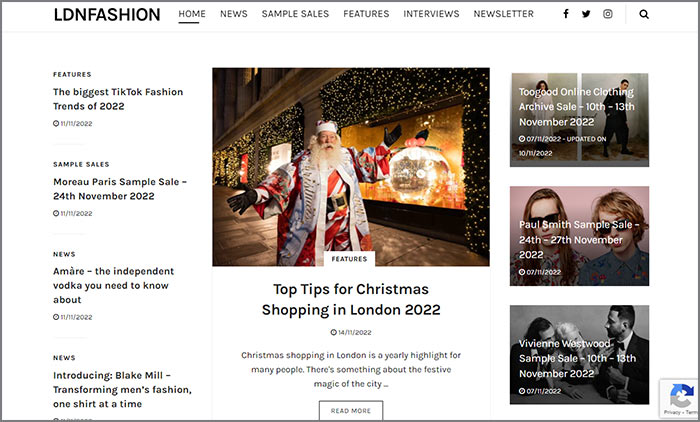 8. LDNfashion
With London being one of the main fashion capitals of the world, LDNfashion is here to give the lowdown on its most stylish aspects. A new entry to our London Lifestyle ranking (but familiar to our Fashion Blogs UK Top 20, and any London-based fashion fans), this blog shares posts on News, Samples Sales, Features and Interviews with its fashionista readership. For Christmas shopping (or treating yourself), take a look at top tips for making the most of London high streets this year.
Alongside men's fashion, grooming and lifestyle, blogger Carl Thompson regularly writes about the best of London. Find luxury fragrances gift sets to add to your shopping list next time you're in the city, thoughts on spending, looks at loungewear and resorts and road trips to book time off work for. If you prefer staying in the city, however, Carl also has recommendations for the homebodies out there – check out ways to maximise space in London homes (to make way for luxury gifts you may receive this season, we hope).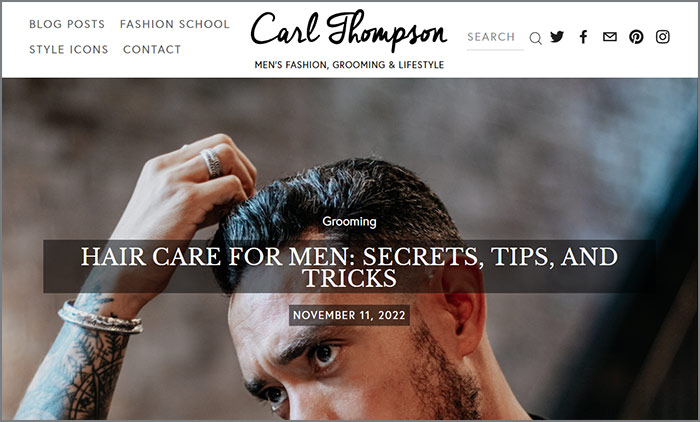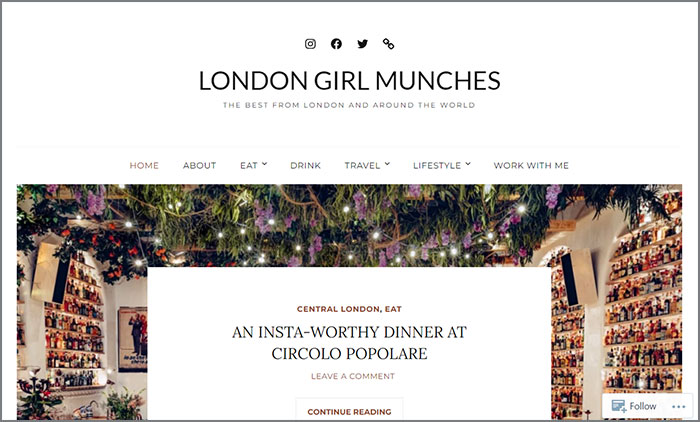 We round off our ranking of London Lifestyle blogs for another year with another new entry for 2022 – London Girl Munches, where Anisah explores 'the best restaurants, bars, fashion, fitness and travel destinations in the city and around the world'. Staying nourished and energised when exploring a city as big as London is important, so take note of this blogger's pointers on where to fill up on insta-worthy dinners, quirkier eats, the best bars to visit for refreshment and quick and easy recipes to try when you get home.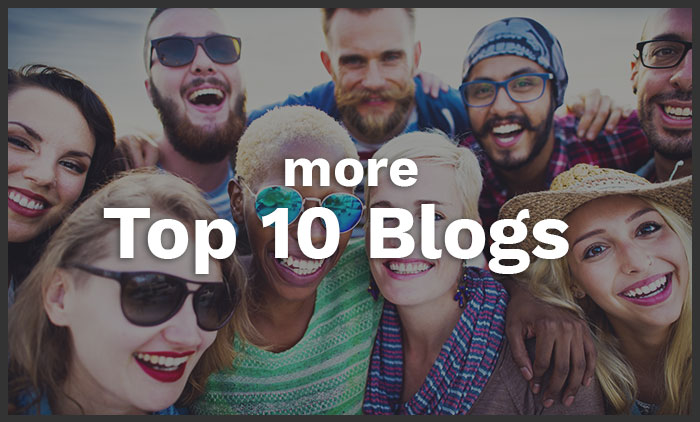 Collaborating with bloggers requires mutual respect and understanding: respect their schedules; take time to read their content to learn their interests; and only contact them if/when they want to be contacted. You can see more advice in our blogger spotlights. 
Profiles of these  blogs and their authors can be found in the Vuelio  Media Database.
https://www.vuelio.com/uk/wp-content/uploads/2022/11/Top-10-London-Lifestyle-Blogs.jpg
430
760
Christina Pirilla
https://www.vuelio.com/uk/wp-content/uploads/2023/09/vuelio-logo-200px.png
Christina Pirilla
2022-11-16 09:25:18
2022-11-17 18:10:06
London Lifestyle Blogs UK Top 10