Top 10 UK Technology Blogs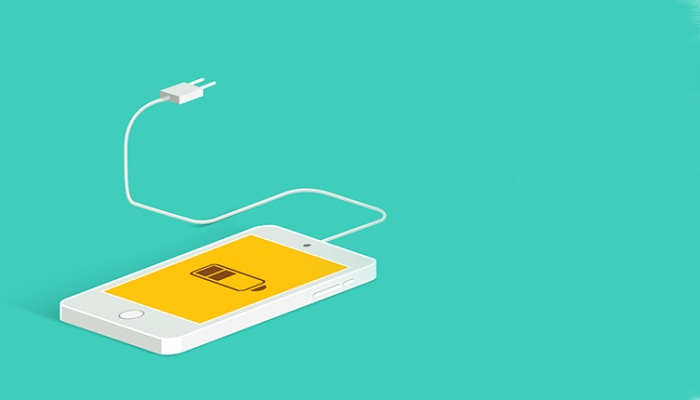 The Top 10 Technology ranking was last updated 27/05/2020.
Still at the top when it comes to inspecting gadgets is Roland Hutchinson of Geeky Gadgets. Launched in 2007, Roland started the blog as a place to share technology news with fellow tech geeks online. These days you'll find all manner of tech with sections on Apple, Android, Hardware, Gaming and Cars and if you're low on budget but big on having the latest stuff, click through to the Deals section. There's links to gifts for The Gadget Geek, DIY Enthusiasts and Audiophiles as well as a Holiday Deal Guide (when's the next holiday, you ask? Geeky Gadgets can probably help you find an app for that).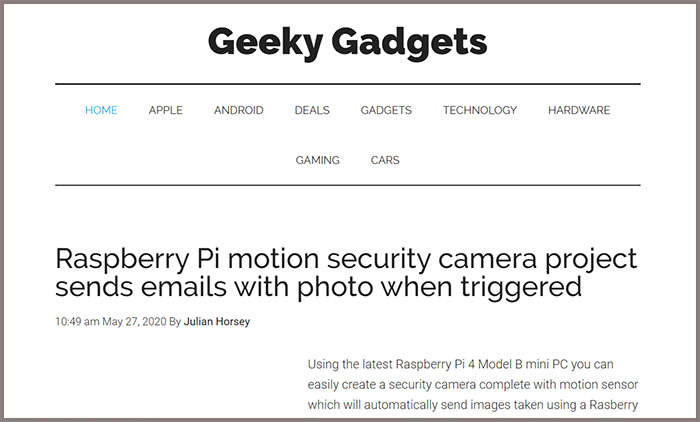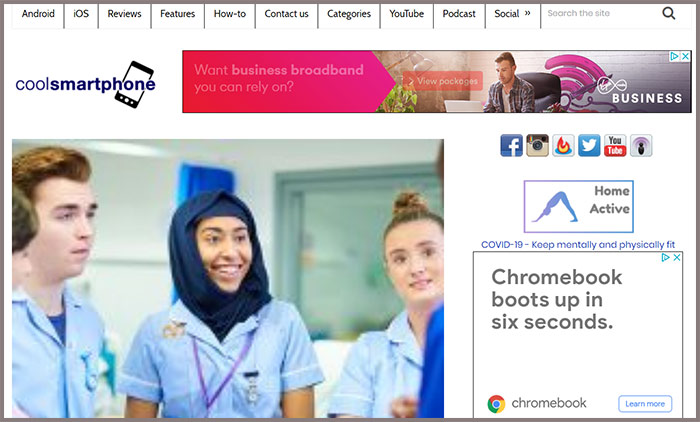 Both cool and also very smart is Leigh Geary's blog Coolsmartphone, which has advice on the best gear for those looking to upgrade their phone – operating system, payment plan or fancy phone case etc. Alongside deals, there are useful hints and hacks for those of us frequently on our phones while we can't see friends and family face-to-face – recent handy features on the How To section include 'Preserving battery life on your smartphone' (yes please) 'The best ways to minimize your battery usage' (definitely, thank you) and 'Smartphone safety and security. It's still a big deal' (for sure – can't be too careful these days, tbh).
'Covering the people's tech since 2000' in 'a fun and offbeat way' is The Red Ferret, founded by columnist and Sunday Times feature writer Nigel Powell. Aiming to dig out the weird and wonderful when it comes to tech rather than simply listing every new release or update, the blog features gadgets, software, unusual websites and technological trivia. With pieces on weird-yet-must-haves like the Goat 2 Meeting service (which enables you to bring a goat to your next virtual meeting) there's news on implantable chips to restore touch after spinal cord injuries. The world wide web is full of amazing things – The Red Ferret will find them for you.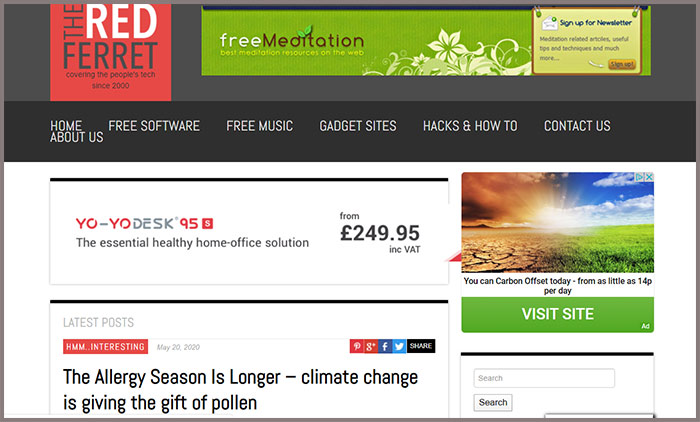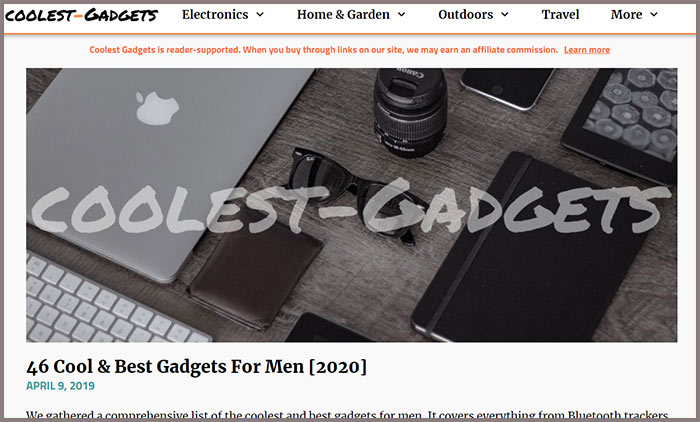 Al Carlton at Coolest Gadgets can point you in the right direction for the coolest tech available, whether you're heading outdoors (this blog has sections on Camping and Gear), home (grab links to what you need in the Gardening, Kitchen and Tools channels), or need electronics that'll work for either (reviews on Cameras, Computers, Audio, Accessories, Software and Apps are kept here). The team have many reasons for sharing all this knowledge with us, but 'we can now also buy gadgets and use this site to justify our spending to partners and the tax man' (a section on 'justifying spending' isn't available on the blog quite yet; you're on your own with that bit…).
Technology news and reviews is what you'll find at Mighty Gadget, and this is for the real Tech Heads out there. Do you want a better camera, or better chipset and display? Is it worth paying extra for a periscope zoom? What's the latest on mesh Wi-Fi 6 systems? If you know what all those words mean (or would like to), and want the answers, the team at Mighty Gadget have the expertise and opinions. Get their takes on Mobile, PC Hardware and Smart Home tech, as well as reviews of what's currently available to help with investing in the right multi-gig/cloud-managed/CPU/integrated GPU product for you.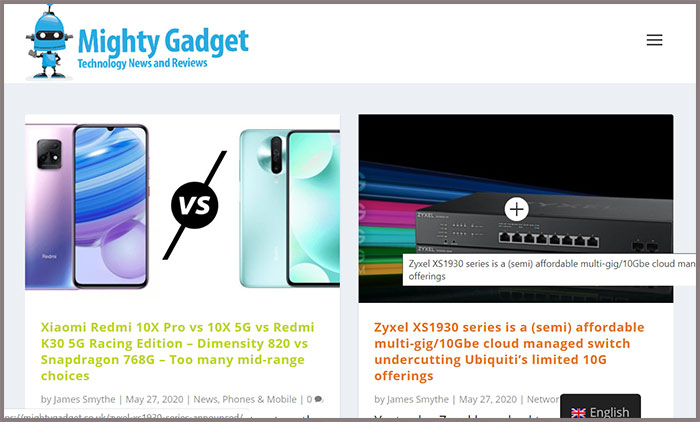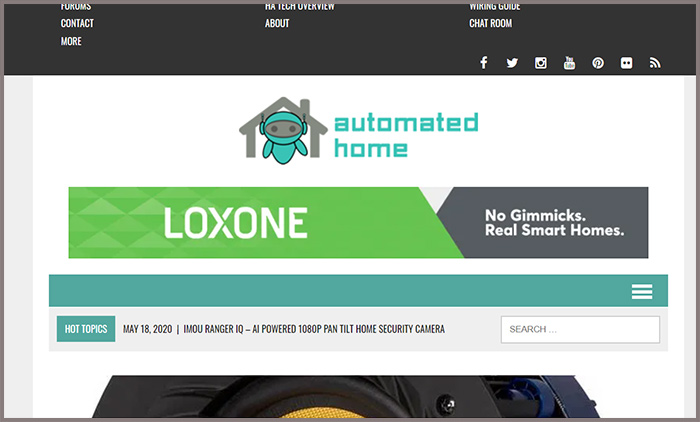 Wherever technology can help with getting through being stuck indoors (and coping with the household chores that come with that), Automated Home will have the info on the specifications. Created in 1996 by Mark McCall, the blog has evolved alongside advances in home automation – originally documenting the build of Mark's own smart home (the first – he's now onto his second), the site has tutorials to help readers bring technology into their own living rooms… and bathrooms, kitchens, etc. Particularly popular features on the site are the regularly updated New Product equipment reviews, Tutorials and the Forum and Facebook group for smart discussion and sharing.
Originally founded in 1992 by Chris Love to target the emerging mobile computing market, smartphone specialist company Clove Technology has a blog to provide help with getting the most out of smart devices, wherever you've purchased them. 'Through our blog posts we aim to bring you up to date news about device releases, relevant accessories and our own unbiased reviews of both recent and upcoming technology'. Recent features focus on dream phones for smartphone photographers, how to use gestures if you're using Android 10, and which phone has great specs if you're on a budget – go check out the Clove Technology team's thoughts for more.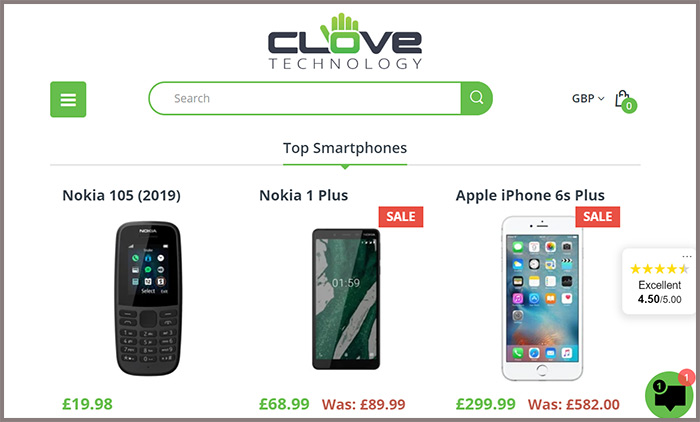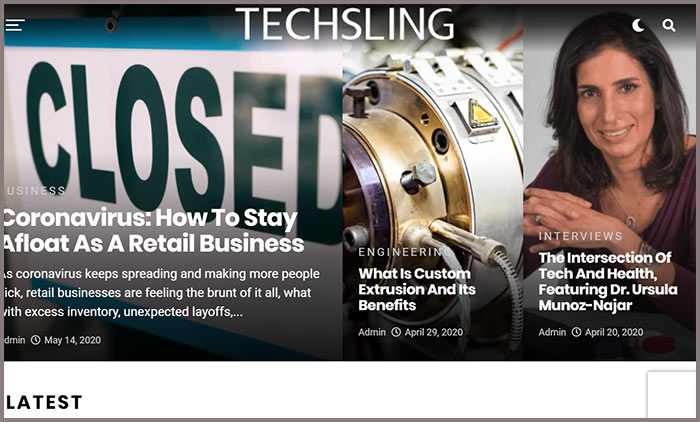 8. TechSling
Founded by Joseph Onibokun, TechSling goes behind the specifications and user journey to get the viewpoints of the original developers. As well as providing a source for digital news, information and resource – along with updates in tech, business education, entertainment, social, lifestyle, world events and reviews – the blog features interviews with app creators and product designers. Previous featured developers, innovators and experts include Gregory Finkelson, Leo Galley and video game composer Samuel Laflamme. And with the high(er) brow stuff, there are practical features, such as 'The Best Prank Apps to Fool Your Friends' (thank you, TechSling).
If you've Googled how to do anything over the last decade, it's likely you've been directed to a Lifehacker how-to at some point. The guide for 'anyone looking to get things done, whether at home or at work, both on and offline,' it's 'all about showing you how to live your life better by being more efficient and more productive'. The UK version, just like the original but with 'fewer dollars and cents and more pounds and pence', has been sharing hacks for life from contributors across all corners of the British Isles since 2014. Useful hacks being shared now in May 2020: how to avoid Coronavirus-themed malware and keeping work and personal browsing separate.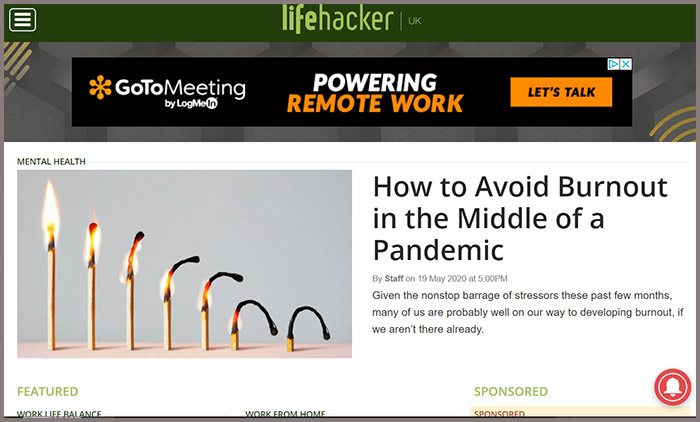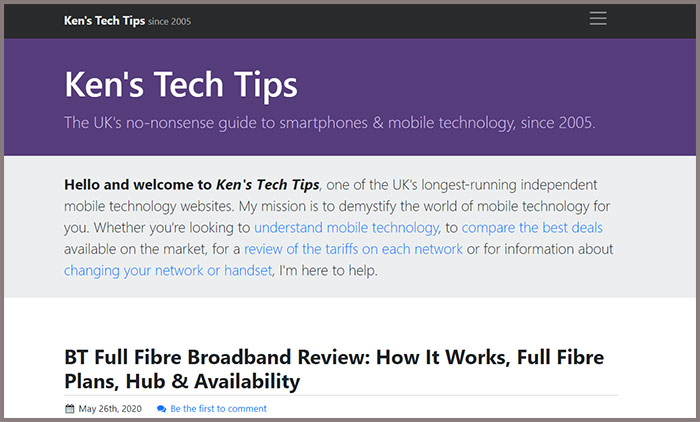 10. Ken's Tech Tips
And here with a mission to 'demystify the world of mobile technology' is Ken Lo – 'mobile technology enthusiast and fan of all things tech'. Ken's tips on tech, which he's been sharing with the world since 2005, are split into four main topics: Understand Mobile Technology, Recommended Deals & Offers, Networks & Tariffs Reviewed and Changing Network or Handset. This blogger's passion is helping people get the most out of their mobile phone, which happens to be very handy for anyone whose screen time has gone up rather significantly over the last few months… so, that would be everyone, probably.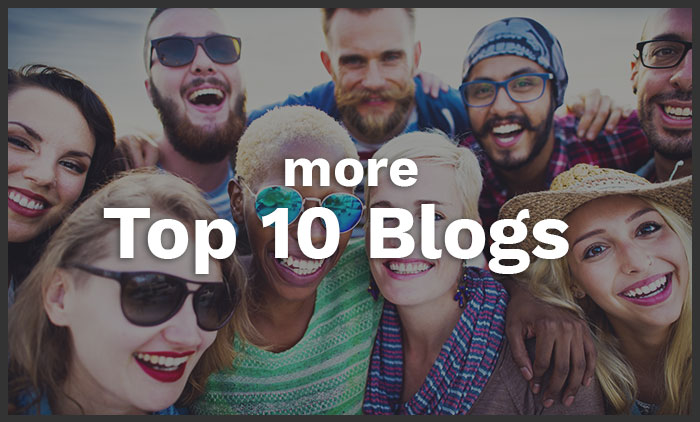 The fundamentals of working with bloggers are the same as with traditional journalists at traditional media outlets: respect their schedules; take time to read their material to learn their interests; and only contact them if/when they want to be contacted.
Vuelio's blog ranking methodology takes into consideration social sharing, topic-related content and post frequency. Profiles of these technology blogs and their authors can be found in the Vuelio Media Database.
https://www.vuelio.com/uk/wp-content/uploads/2020/05/Technology-Blogs-UK-Top-10.jpg
430
760
Holly Hodges
https://www.vuelio.com/uk/wp-content/uploads/2019/09/vuelio-logo.png
Holly Hodges
2020-05-27 11:00:01
2020-05-27 11:37:50
Top 10 UK Technology Blogs