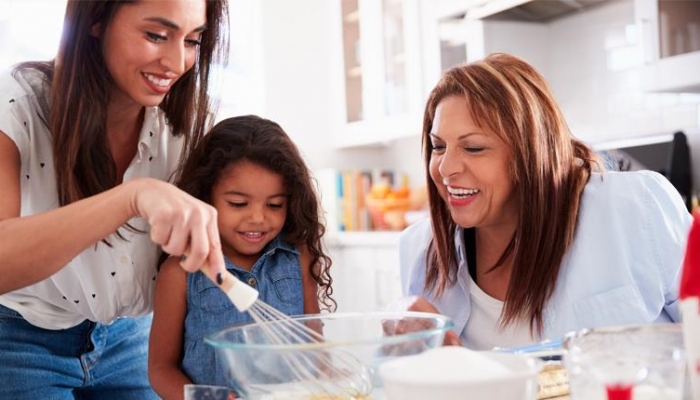 Last Updated 18/03/2020.
Still at the top of our mummy blogger ranking is Slummy Single Mummy Jo Middleton, who has been sharing the highs and lows (but mostly highs) of being a single parent since this blog's birth back in 2009. Jo's adventure started with parenthood, as mum to Bee and Belle, and her current chapter includes being a grandmother. 'As my kids have got older I've broadened my content and I particularly enjoy creating recipes and writing about food and travel'. Have your own tales you'd like to share with Jo and her readership? Don't leave it untold – get in touch to take part in her Untold Stories section.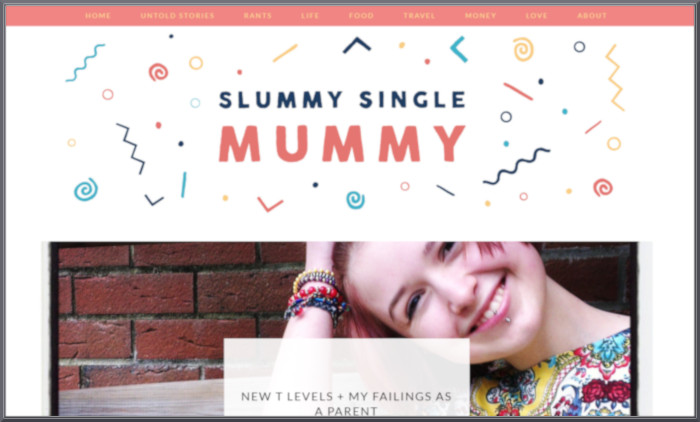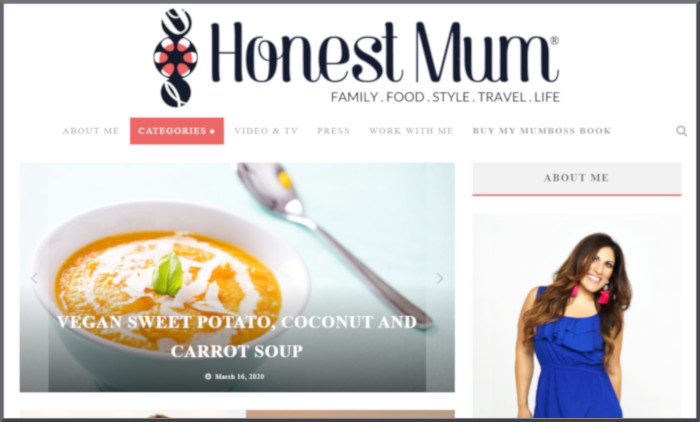 2. Honest Mum
Blogger, vlogger, author and former filmmaker and TV director Vicki is the honest mum behind this blog, which covers family, food, style, travel and life. Still often popping up on TV for BBC News and ITV as a presenter and parenting expert, Vicki has spoken on perinatal mental health in the House of Commons, maternal rights as well as flexible working. No lie, Vicky knows her stuff about nailing that work/life balance as a parent, and you can read more of her advice for doing the same in her book Mumboss – A guide to surviving and thriving at work and at home.
The crafty blogging mum in this madhouse is Jen Walshaw, who believes creativity is important when raising children rather than leaving them to sit in front of an iPad. Jen advocates for a variety of ways to get kids away from staring at screens big and small, in sections devoted to seasonal fun, things to do in the kitchen, arts and crafts, outside activities, and general parenting features and advice. Sounds smart and sane to us, so why is Jen's blog and home called 'The Mad House'? 'My home is never quiet,' says Jen 'which is why my mum named it The Mad House all those years ago. It stuck.' If you're looking to unplug with your family, this is a blog worth sticking with.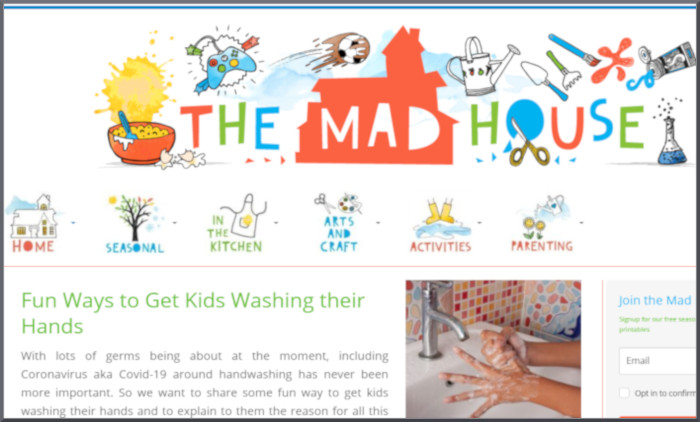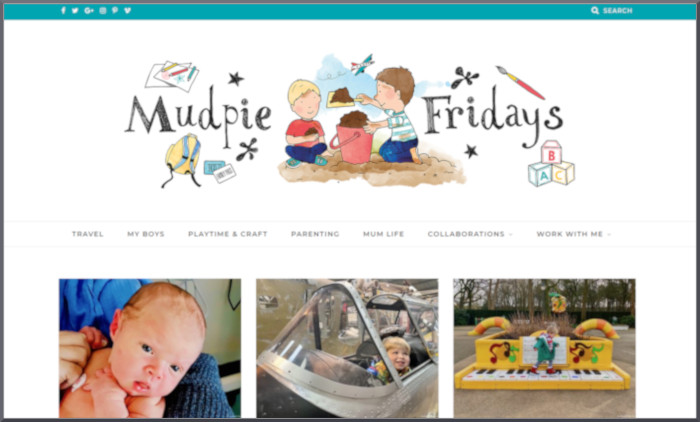 Get advice for keeping kids busy all week round with Clare Minall's Mudpie Fridays. Career woman Clare originally launched the blog to chronicle life with her sons Monkey and Kipper as she balanced motherhood with work. This means realistic tips for other working parents looking for practical family days that don't need too much planning – quick trips, playing in the mud (hence the title), park visits and hunting for statues in public gardens. For parents that need quick ideas there's a weekly newsletter and mums can find time for themselves in the 'Mum Life' section (quicker than running a bath and lighting some candles).
Whatever the weather, Rainy Day Mum Cerys Parker will be able to find something for families to do to stay busy and have fun. Though, in the UK, we certainly have a lot of rainy days to contend with, so Cerys' insider tips for staying inside are vital for parents with rambunctious children who need something fun to focus on. Self-improvement though creating and learning is the aim here, as well as daily goals – there are crafts for toddlers, activities for babies, and even free printables for the artistically-inclined and crayon-equipped. There's lots to keep families occupied – as Cerys says herself, parenting doesn't have to stop for rain.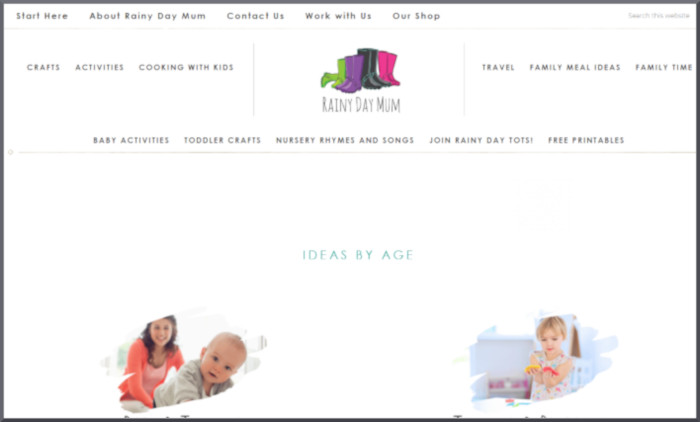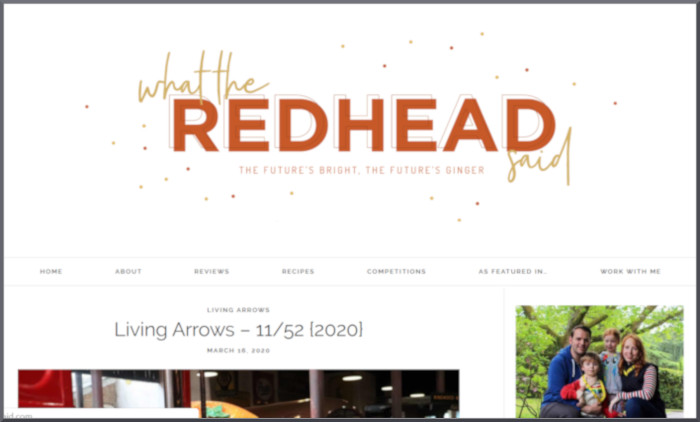 The redhead writing about the 'ups and downs of family life' on What the Redhead said is Donna – a fulltime blogger living just outside of London in Camberley with her husband Dave and children Athena and Troy. For Donna, 'the future's bright, the future's ginger', and if you regularly read her blog, your future will most likely be filled with quality days with the fam, hearty recipes to conquer and happy kids. For the more serious stuff, Donna is an advocate for home births, co-sleeping, baby led weaning and as well as breastfeeding and comes from a background in retail finance, so you can find practical thoughts from the Redhead of What the Redhead said as well.
7. BritMums
The bloggers behind BritMums are co-founders Jen and Susannah, who started the network back in 2008 way before influencers were born. This blog has grown since then to take the best from the realm of blogging and influence and boasts to have a 'site full of the best content from the community. Check it out and join the conversation!' The Magazine section has content covering News & Views, Family & Relationships, Travel, Food & Recipes, Style and Health & Beauty. But if blogging is also your passion, the Blogs & Social channel will have what you need – there's advice on social media, getting started with blogging and vlogging and (always a nice thing) making money.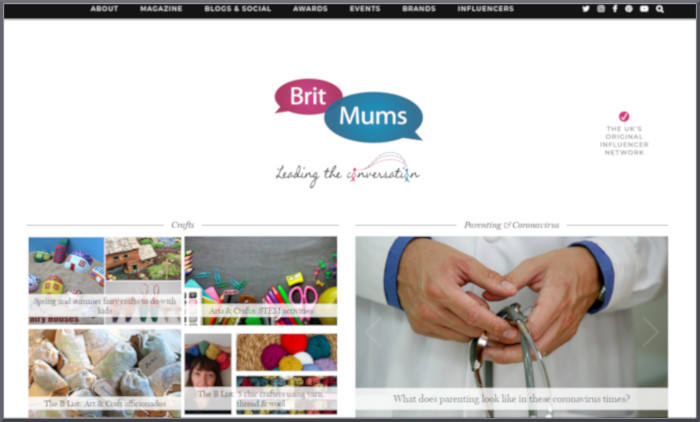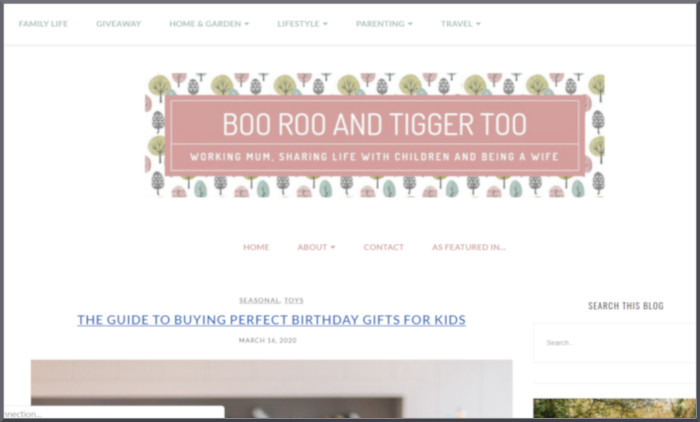 Boo – AKA Sarah Anguish – blogs about her family, which includes chatterbox and dancer Roo, fussy eater Tigger and wild child Piglet. Here on their digital home, you'll find lifestyle features on home decorating, travel, product reviews, days out with the family and advice for fellow parents on baby and toddlers, car seats, push chairs and even teenagers, which unfortunately don't tend to arrive with a manual. Boo is also branching out into the world of Blogger Outreach, so get in touch if you'd like to learn from one of the best (and one of the top ten in the UK when it comes to mummy blogging).
9. Toby & Roo
Here we have another Roo making it in the world of mummy blogging – Reuben, brother of Tobias and Edith, who are the children of blogger Harriet Shearsmith. This blogger describes herself as 'a serial mum bun wearer, total over sharer in desperate need of a nap. I witter a lot about feminism, equality, letting children be children and I have a rather colourful mouth… again, some would say foul but what do they know?' and writes from her home in the Northern English countryside. Having worked for an international children's merchandise retailer, Harriet knows what's good when it comes to children's products and provides a trustworthy (and colourful) take on what's currently available for the family.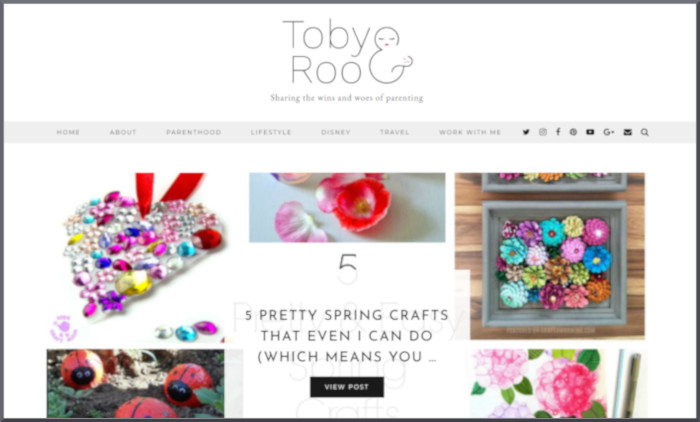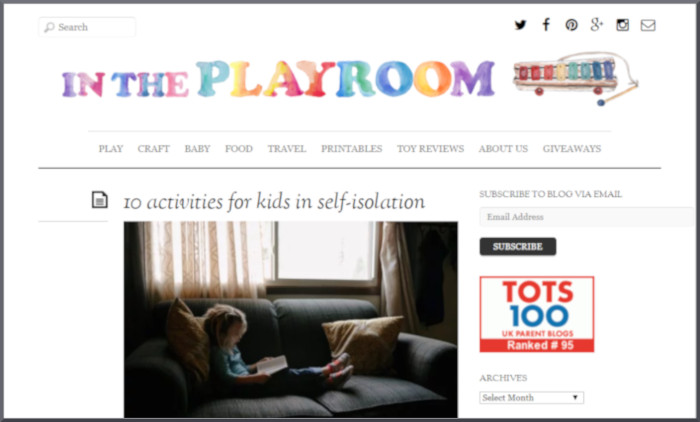 10. In The Playroom
London-based blogger Anna started In The Playroom to share ideas about playing, learning and living life with young children and does so in the sections Play, Craft, Baby, Food, Travel, Printables and Toy Reviews. Anna recommends sensory play, process-based activities and traditional crafts but doesn't just post herself – as the blog has grown, so has the team. Regular contributors now add to the Playroom's resources with ideas for toddlers and pre-schoolers. In fact, this blogger loves interacting with fellow bloggers, writers and her readership, so head on over to In The Playroom's Facebook wall to join the family.
The fundamentals of working with bloggers are the same as with traditional journalists at traditional media outlets: respect their schedules; take time to read their material to learn their interests; and only contact them if/when they want to be contacted.
Vuelio's blog ranking methodology takes into consideration social sharing, topic-related content and post frequency. Profiles of these Mummy blogs and their authors can be found in the Vuelio Media Database.
Other Blog Rankings
https://www.vuelio.com/uk/wp-content/uploads/2020/03/Mummy-Blogs-Feature.jpg
430
760
Holly Hodges
https://www.vuelio.com/uk/wp-content/uploads/2019/09/vuelio-logo.png
Holly Hodges
2020-03-18 13:00:18
2020-03-19 17:52:34
Mummy Blogs UK Top 10