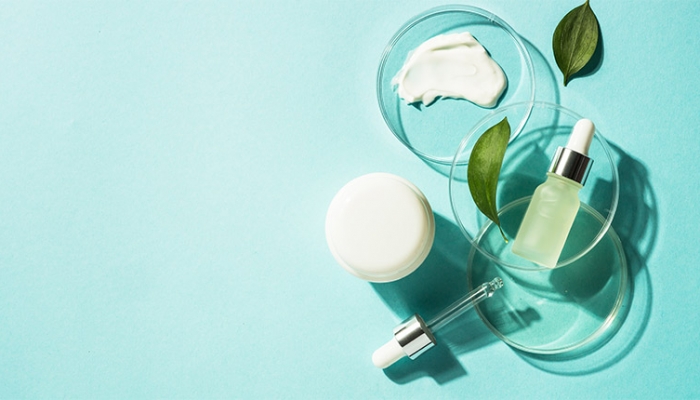 The Top 10 Beauty Blog ranking was last updated 07/09/2022.
Vuelio uses a proprietary algorithm to create these rankings, based on topic-related content in blogs on its system – you can read more about the process here. Our research team actively seeks out new blogs and bloggers for inclusion, but if you think we've missed someone, please get in touch to let us know.   
When it comes to all things beauty and self-care, Caroline Hirons certainly knows what works. Alongside her eponymous blog, this expert aesthetician has shared her know-how in her book skinCARE: The ultimate no-nonsense guide as well as during her regular television appearances on programmes including This Morning. Find out 'what you do and don't need in your skincare routine' here on Caroline's blog in sections including Skincare, Beauty, Cheat Sheets and Treatments (go on, your skin deserves it).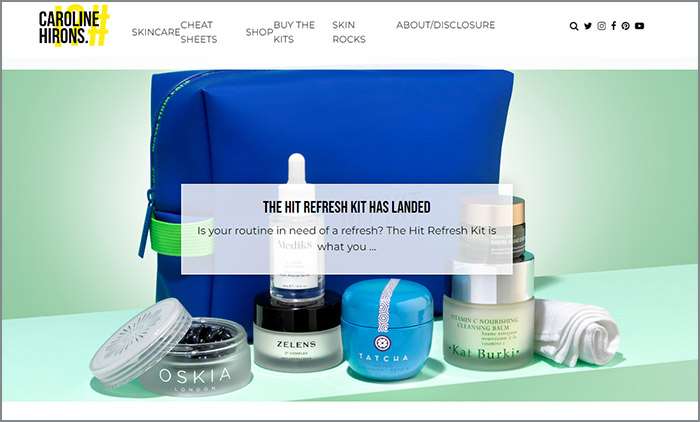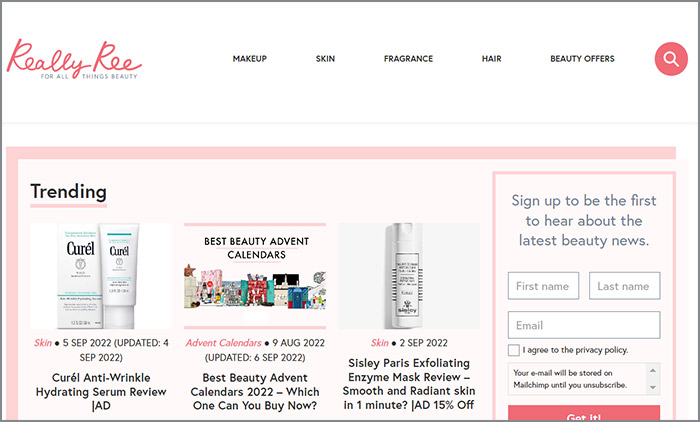 2. Really Ree
Moving up a spot in our ranking of UK beauty blogs is Really Ree, where Anne-Marie Lodge posts about the really, really good stuff in the channels Makeup, Skin, Fragrance and Hair. We can't believe it either, but it is already approaching Christmas season, and therefore, it is also picking out your advent calendar for the year season. Helpfully, there are already reviews of this year's crop being shared on Really Ree so you can make an informed choice that might do you more good than the regular chocolate one – just don't try to eat it…
Jane Cunningham is the Brit blogger of beauty behind British Beauty Blogger – an author who has racked up regular bylines in newspapers, magazines and digital media. Scroll through content focusing on Makeup, Skincare, Fragrance, Body, Haircare, Style, Nails and Editorials for help with whichever area you're hoping to beautify. Products recently reviewed – skin peeling treatments, blur sticks for chapped lips, budget-friendly shower gel and palettes perfect for the Autumn.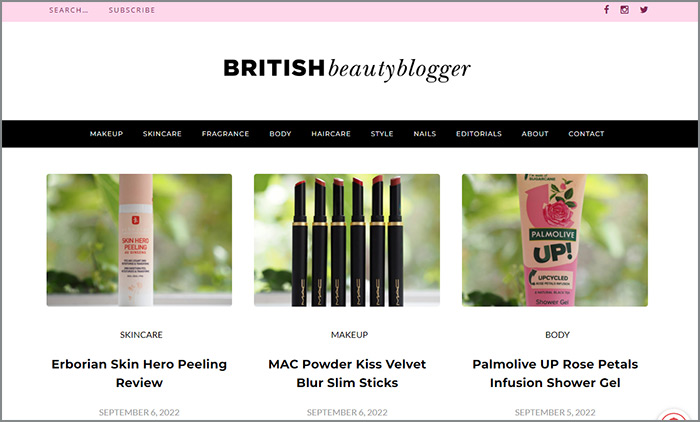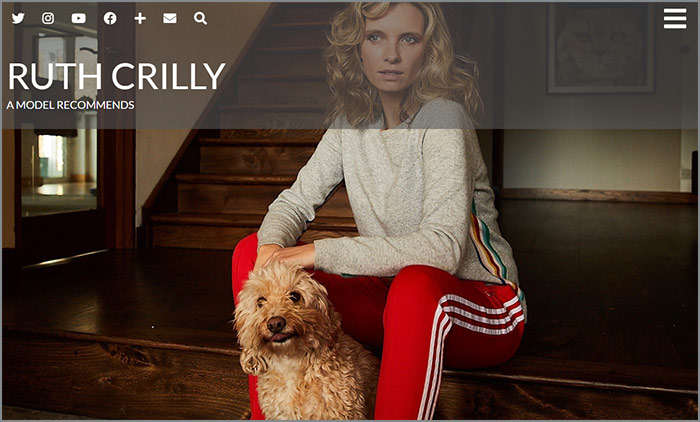 Good news – there is no need to start a career as an international model to access all the insider beauty secrets of the rich and famous. Former model Ruth Crilly is here to share those quality techniques, tricks and treatments you should try. In the dedicated Beauty section, have a nose into Ruth's current makeup routine (feel free to take inspiration) and get advice on conquering problems you may face in your day-to-day – such as how to reapply sunscreen over makeup. It is possible, and Ruth recommends it.
While we are talking about beauty bloggers, let us talk about Jasmine Talks Beauty. 'Some people collect stamps, my thing just happens to be beauty,' says Jasmine. If beauty is also your thing, or a thing you are just starting to delve into, this blog can help. Timely advice to take from recent posts – how to move from summer to autumn skincare, finding the retinoid for you whatever budget you happen to be working with and which affordable skincare feels luxurious (and works).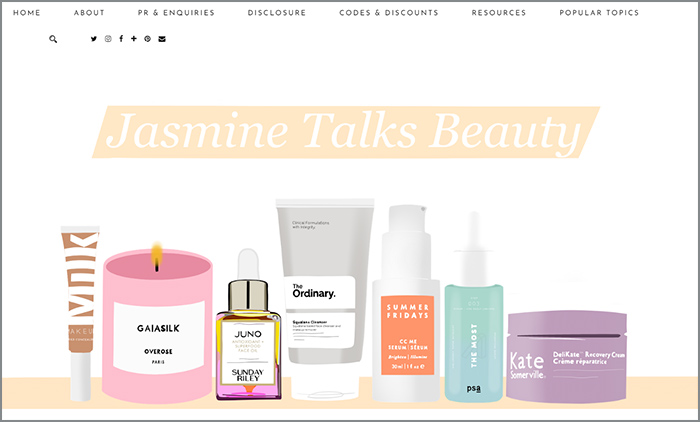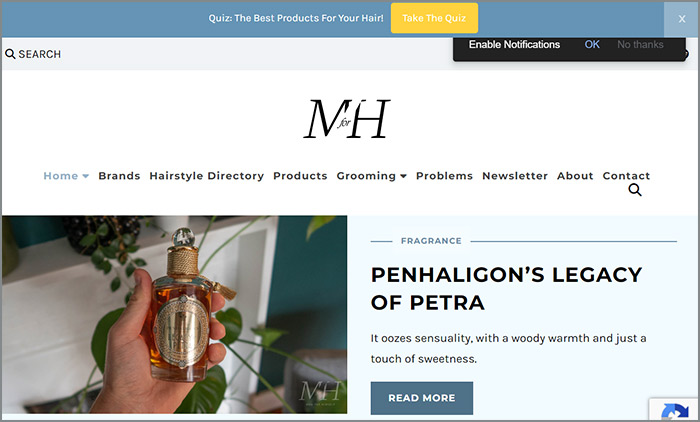 The man blogging at Man For Himself is definitely not just all about himself – Robin James is sharing advice on selfcare for everyone interested in grooming, hairstyling and lifestyling, too. Fancy a change? Check out the Hairstyle Directory for something that will suit, and take the quiz at the top of the homepage to find the best products to keep it looking tip-top after your restyle. In fact, problem solving is a speciality at Man For Himself – browse the Problems section for advice on the specifics.
Giving 'a voice to anyone who dares to be different and inspire while aspiring to be the best a person can be' is blogger Stephi Lareine, who is brightening up the beauty sphere with her aim to make the world much more 'colourful and positive'. Also featuring Fashion, Life and Travel alongside the Beauty, readers of the blog can find ideas for fun outings as well as the right fits to accompany their stellar skin, makeup and hair looks. For those interested in saving time and money, check out Stephi's advice on semi-permanent makeup.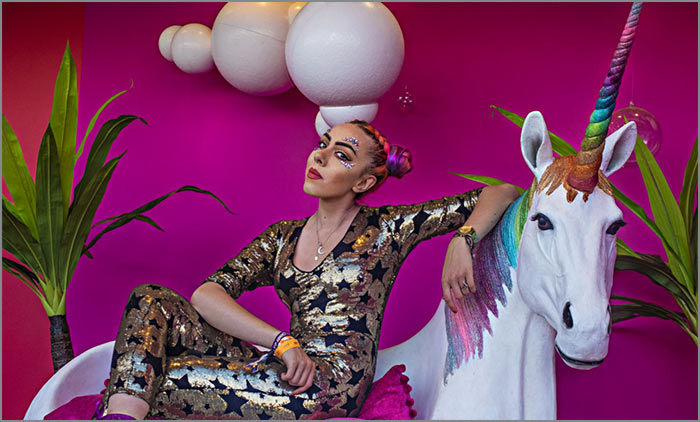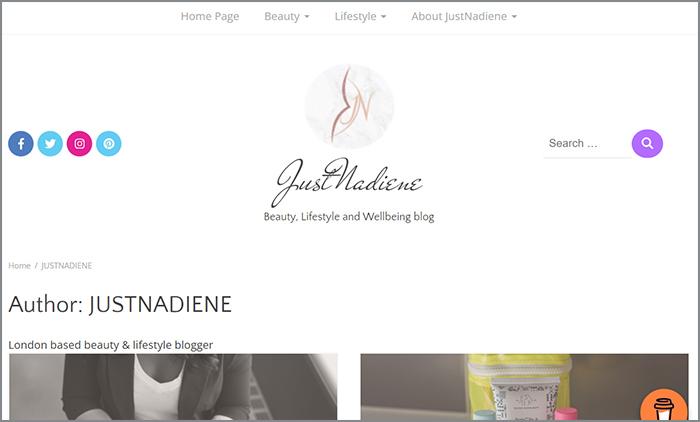 8. Just Nadiene
Finding Instagram too restrictive for posting all her thoughts on beauty, Nadiene decided to launch a blog and now posts reviews, looks and tips for makeup, skincare and even which perfume to wear. Selfcare is about much more than what is on the outside – alongside advice on eye creams, hair washing routines and nighttime skin care, check out her posts on keeping up your supplement intake, setting personal boundaries and achieving your resolutions this year.
Siren eyes, doll eyes, fox eyes, concealer as foundation, blush as eyeshadow – no wonder putting on makeup can cause such a mental muddle. No need to fret as you open your makeup bag to put a look together, though – blogger Gemma is here with the scoop on launching beauty releases with a promise to 'always break them down to help you decide whether you need to try them or not'. Find info on both luxury and high-end brands alongside more affordable products you can shop for in the highstreet.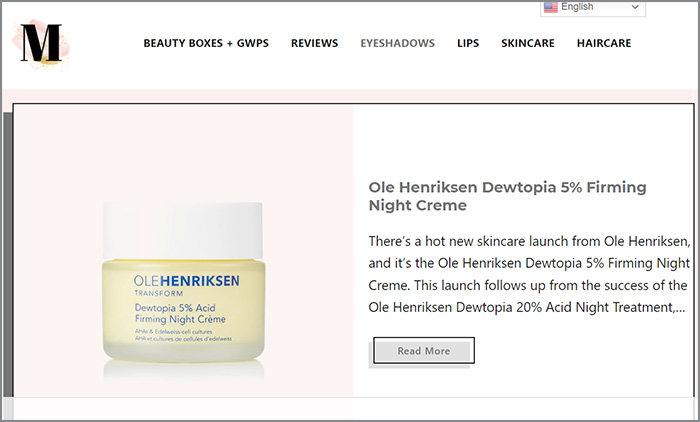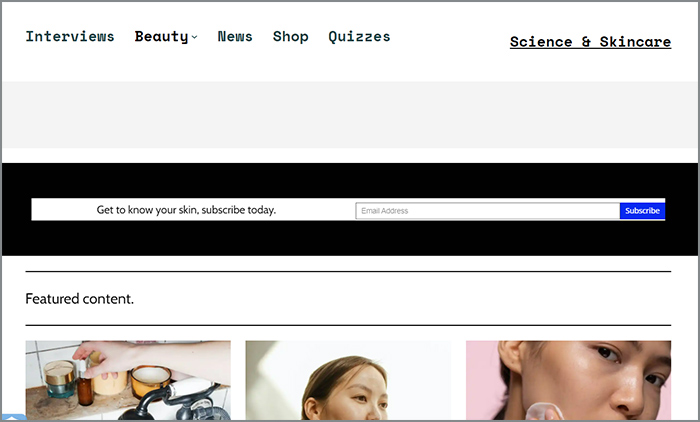 In the words of a ubiquitous skincare advert of yesteryear – 'Here comes the science bit – concentrate'. A new entry to our ranking of UK beauty blogs is Farwa Shah's Science and Skincare, which goes much further than skin-deep on selfcare and skincare issues. You might not entirely understand terms like 'lymphatic drainage massage' or mandelic, salicylic, niacinamide and hyaluronic acid right now, but you will after reading a few posts here – no PhD required.
Collaborating with bloggers requires mutual respect and understanding: respect their schedules; take time to read their content to learn their interests; and only contact them if/when they want to be contacted. You can see more advice in our blogger spotlights. 
Profiles of these  blogs and their authors can be found in the Vuelio  Media Database.
.
https://www.vuelio.com/uk/wp-content/uploads/2022/09/Top-10-UK-beauty-blogs.jpg
430
760
Christina Pirilla
https://www.vuelio.com/uk/wp-content/uploads/2019/09/vuelio-logo.png
Christina Pirilla
2022-09-07 10:00:49
2022-09-07 11:01:10
Beauty Blogs UK Top 10