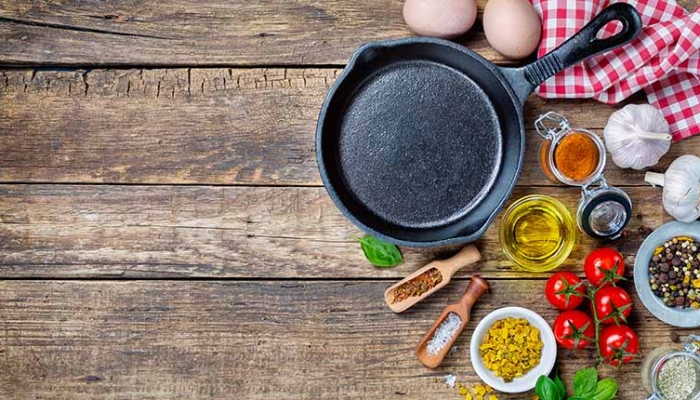 Last updated 31/03/2021
Vuelio uses a proprietary algorithm to create these rankings, based on topic-related content in blogs on its system – you can read more about the process here. Our research team actively seeks out new blogs and bloggers for inclusion, but if you think we've missed someone, please get in touch to let us know.   
Moving up a spot to become the number 1 UK food blog is Recipes From A Pantry, where Bintu blogs about 'fresh easy recipes with colours, flavours and spices'. Making the most of what's in your pantry/cupboard/fridge has been a big part of each UK lockdown over the last year while sourcing certain ingredients has been tough. Lucky for us, Bintu always keeps her pantry stocked with easy instant pot recipes, healthy ways to use your air fryer, as well as Southern and Jamaican meals that will beat any takeout, any day.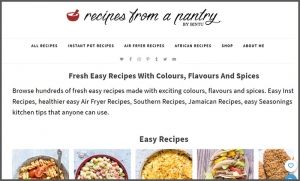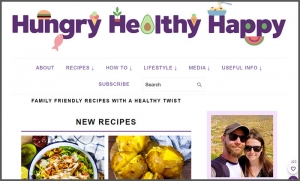 Still making us hungry (as well as healthy, and happy) is Dannii of Hungry Healthy Happy, who caters in 'family friendly recipes with a healthy twist'. Established in 2011, the blog also covers travel, home and family life, but if good food is what you're looking for, here's where to find it. The Recipes section will have what you need whether you're planning for Breakfast, Lunch & Dinner, Side Dishes, Dessert and Drinks, and the How To section has you covered with some great guides. Smoothie bowl with an antipasto platter, anyone?
One of our Queens of Baked Goods (no, not Mary Berry) is Jane Dunn at Jane's Patisserie, who also happens to feature in our UK Baking Blogs ranking. While we wait for the release of Jane's book (which will include 60 new fan-requested recipes) in August 2021, there's plenty to fill up on, sweet and savoury, on the blog. Get recipes – or just stare at the pictures – for cheesecake, cookies, cupcakes, tarts and traybakes, season-specific eats for Easter, a late Valentine's or an early Halloween or Christmas. Our recommendation, though – start with the Biscoff Stuffed NYC Cookies. And the Easter meringues. And the- okay, we'll stop.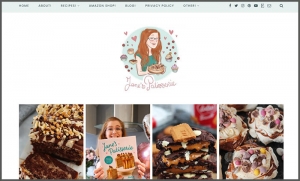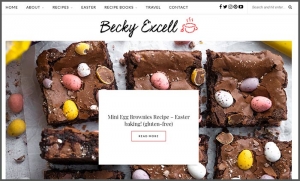 4. Becky Excell
Another top choice for beautiful bakes is Becky Excell's eponymous blog. Also featuring in our top Baking blog rundown, Becky's business is with gluten-free goodness. This blogger is an expert on providing greater choice for gluten-free food lovers who don't want to miss out on flavour, and has published her own book with just some of her best recipes – How To Make Anything Gluten-Free. Becky even has no-bake bakes – check out her Mini Egg Fridge Cake Recipe for this weekend. And if you have some chocolate eggs left over afterwards (doubtful), there's also a Cookie Pie recipe to try.
Moving back away from the sweet stuff (because variety in your diet is important), we head to the earlier courses, sauces, sundries and main meals with The Curry Guy. Moving up a place from our last ranking, Dan Toombs' blog continues to draw in fans of Brit Indian Restaurant style food made at home. If you have a hankering for a particular meal, quickly find what you need on the recipes index page, which includes street food, barbeque, restaurant favourites, seafood, spice blends, vegetarian curries and much more. The only thing left to do is the cooking (check out Dan's cookbooks for help with that, too).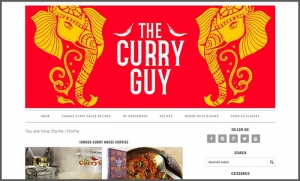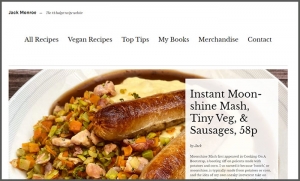 6. Jack Monroe
This busy blogger, broadcast journalist, writer and author has been a guardian angel of good food on a budget during the pandemic, sharing accessible ideas for eats and sparking and supporting the drive to get decent school meals out to UK kids during lockdown. Whatever your budget, Jack will have something you can put together that'll be tasty and nutritious. Give their Vegan Pastitsio (77p) a go, or for school dinner nostalgia, the mincemeat pudding (from 37p). Interested in decorating the table with more than eatables? There are also #JacksHacks for DIY projects to try.
While actually travelling to taste food from around the world isn't quite possible yet, your palette can still take tasty trips with Lavender and Lovage. Blogger Karen is a collector of food ideas from around the globe, focusing on 'food and travel from home and abroad'. Originally born in South Africa, Karen has travelled extensively and brought back the best stuff for her readers. Learn how to make Traditional Easter Pace Eggs, Old-Fashioned Tea Cake Squares, Welsh Crempog and Wild Garlic, Cheese & Walnut Sourdough, no airplane ticket required.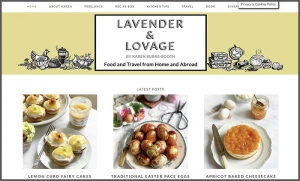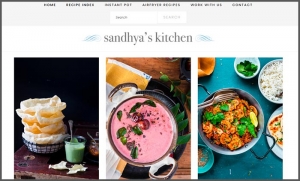 Here we welcome a new entrant to our Top 10 UK Food Blogs ranking – food photographer, recipe developer, art director and blogger Sandhya. Sandhya's Kitchen – another blog featuring in our Baking Blogs UK Top 10 – is the place to find easy vegetarian and vegan recipes that are family-friendly, too. Click on the Instant Pot and Airfryer Recipes sections for quick and easy week-night recipes like cauliflower steaks, beetroot chips and potato and pea samosas, and get caught up on creating condiments including chutney, raita and mint sauce to go on the side.
Also new to our top ten is Nicky's online sanctuary for 'beautiful recipes and food tutorials that are easy to follow,' Kitchen Sanctuary. All about 'delicious family friendly food,' Nicky runs the blog with her husband Chris, sharing recipes for quick dinners, street food, British classics and pasta among many other munchables. Having always loved creating in the kitchen, Nicky started blogging back in 2014 and treats updating the blog as writing in her own cookbook. See how to make the best crispy potatoes, pasta bakes, spicy pork ramen noodle soup and chicken pot pie, just for starters.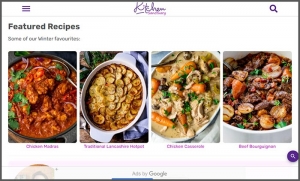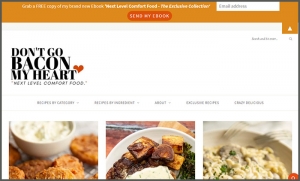 Worthy of being on any food blog top ten for that name alone, Don't Go Bacon My Heart also backs it up with quality content and a dedicated following of food fans. Offering 'next level comfort food,' Chris was a finalist on the Channel 4/Netflix show Crazy Delicious and is an award-winning food blogger. For 'no-nonsense' meal help, check out his recipes by category (Breakfast N Brunch, Date Night Dinners, Delicious Dips, etc.) or by ingredient. There's even choice with how you cook it all – his baked or fried homemade tostada shells, for example, really do look crazy delicious.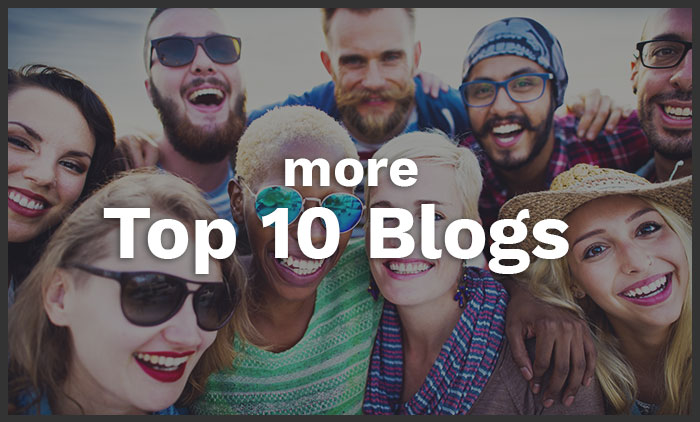 Collaborating with bloggers requires mutual respect and understanding: respect their schedules; take time to read their content to learn their interests; and only contact them if/when they want to be contacted. You can see more advice in our blogger spotlights. 
Profiles of these  blogs and their authors can be found in the Vuelio  Media Database.
https://www.vuelio.com/uk/wp-content/uploads/2021/03/Top-UK-Food-Blogs.jpg
430
760
Holly Hodges
https://www.vuelio.com/uk/wp-content/uploads/2019/09/vuelio-logo.png
Holly Hodges
2021-03-31 09:30:18
2021-03-31 09:42:36
Top 10 UK Food Blogs