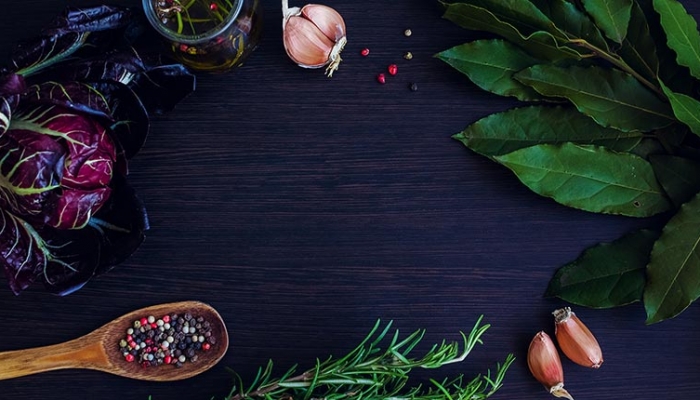 Last updated 25/08/2021
Vuelio uses a proprietary algorithm to create these rankings, based on topic-related content in blogs on its system – you can read more about the process here. Our research team actively seeks out new blogs and bloggers for inclusion, but if you think we've missed someone, please get in touch to let us know.   
We're dipping right back into the pantry in our update of the top ten UK food blogs in the UK with blogger Bintu's Recipes From A Pantry which holds on to the top spot. Introducing readers to 'exciting colours, flavours and spices', Bintu offers up Easy Instant Pot and Air Fryer Recipes, Southern and Jamaican meal plans, and super-easy kitchen and seasoning tips that anyone can utilise to create flavourful concoctions. Recipes to start with – Bintu's Easy Venison Burgers, Sloppy Joes and even instructions for air frying a whole chicken (if you're really, really hungry).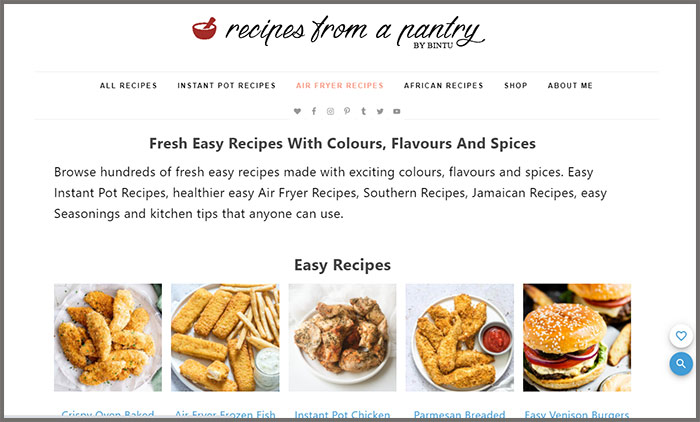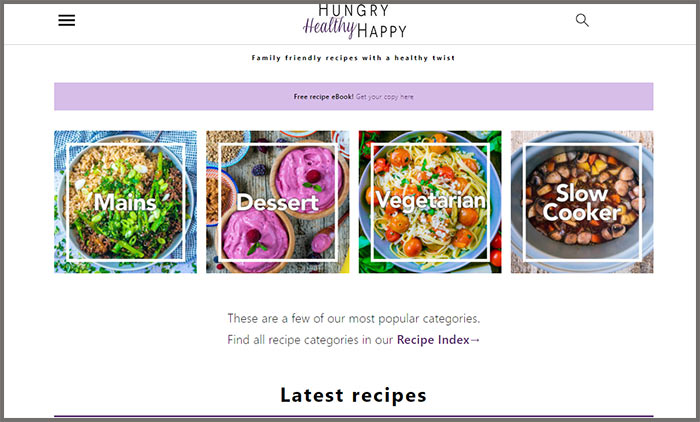 Hungry Healthy Happy's Dannii continues to satisfy her reader's hunger for healthy and happiness-inducing food ideas, something she's been doing since the blog's launch back in 2011. If you're looking for 'family friendly recipes with a healthy twist', look no further – four of Dannii's most popular categories are Mains, Dessert, Vegetarian and Slow Cooking, but you can find even more within the packed-full Recipe Index. Some things you might want to try this week – her Easy Lentil Salad, Cauliflower and Potato Curry, and Stuffed Portobello Mushrooms. All you need now is dessert…
And for that dessert (though she does savouries, too), we move on to a blogger familiar to those who have checked out our Top 10 Baking Blogs – Jane Dunn of Jane's Patisserie. A food writer and photographer as well as blogger, Jane has also branched out into print with her first book, which just happens to be number one on Amazon in cake decorating & sugarcraft. Before you add that to your list of what to read next, fill up on what Jane has been sharing on the blog – Red Velvet Cookie Bars and Peanut Butter NYC Cookies, just for starters.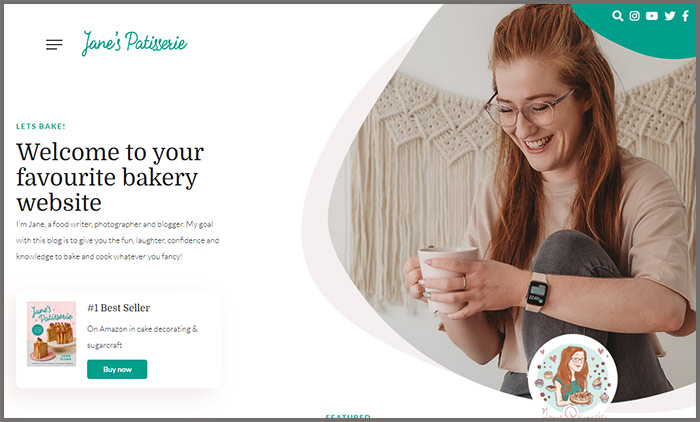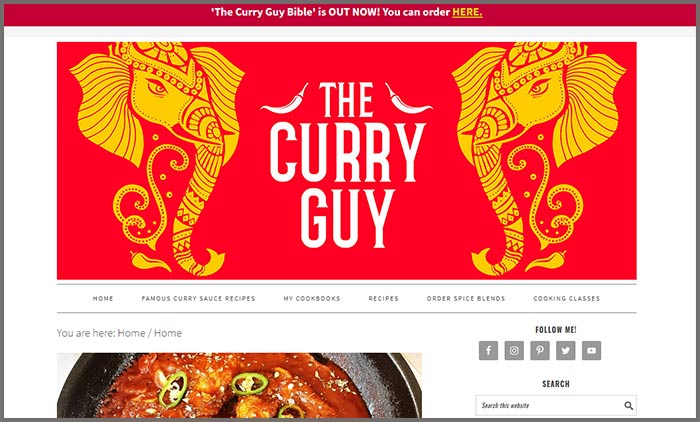 Moving up another spot from the last time we opened the food blog cupboard is Dan Toombs' The Curry Guy, which features British Indian Restaurant style food you can make at home. Tantalise your tastebuds by scrolling through the Famous Curry Sauce and Recipes sections, order spice blends or sign up for cooking classes and then dip into meal planning. Choose from recipes including Restaurant-Style Lamb Vindaloo Curry, Rogan Josh, Chicken Tikka Masala, Oklahoma Onion Burger, Chana Saag Balti and, if you're feeling brave, some Hot As Hell Chicken Phall.
5. Becky Excell
And it's back to baking for our halfway point, with Becky Excell who shares her expertise on all things gluten-free, dairy-free, but never flavour-free. An author as well as blogger, Becky's second book How to Bake Anything Gluten Free: Over 100 Recipes for Everything from Cakes to Cookies, Bread to Festive Bakes, Doughnuts to Desserts is due for release this September. While we wait for that, there's plenty to dip into in Becky's blogging archive. Most recent delights to try out – Gluten-free Oreo Cupcakes, Cherry Bakewell Blondies and Ice Cream Sundae Cupcakes.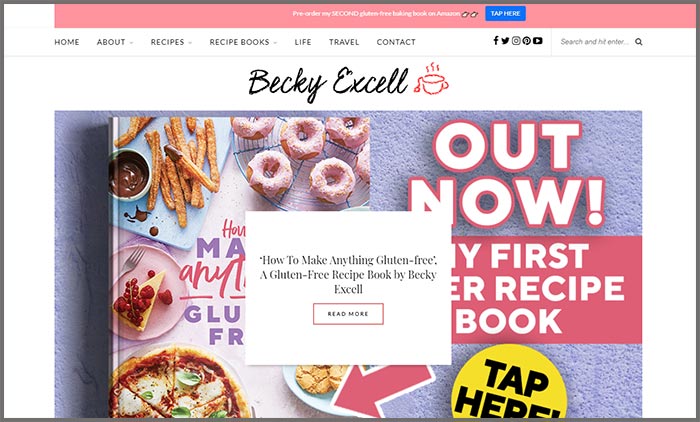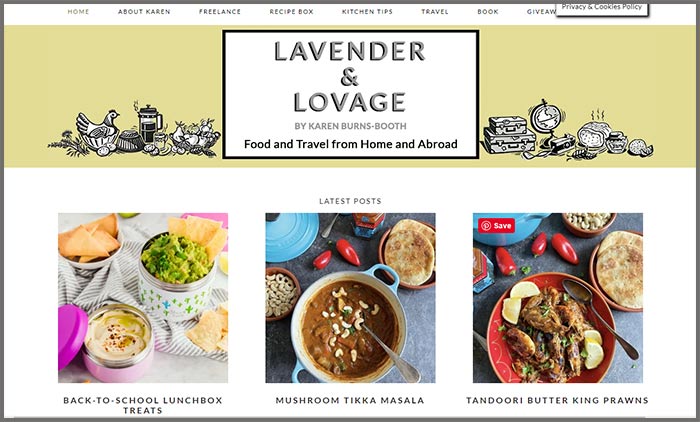 Also up another spot in the ranking is Lavender and Lovage, where international food lover Karen shares 'food and travel from home and abroad'. Since moving from her original home in South Africa, Karen has travelled across the globe and sampled many great recipes along the way. Working as a freelance food and travel writer, food stylist and recipe developer, Karen really knows her subject and is a trusted source of what's worth tracking down to taste. For the kids, try out her advice on back-to-school lunchbox treats, Yorkshire Buck Rarebit and Sourdough Sandwich Bread.
Another mover this year is Nicky's Kitchen Sanctuary – a safe place for those seeking 'delicious family friendly food'. With food tutorials that promise to be 'easy to follow', Nicky shares recipes her and her husband (co-runner of the blog) are enjoying at the moment. And for the food the blogging team are particularly enjoying making and eating right now – check out The Ultimate Double Cheeseburger, Easy Chicken Gyros and Crispy Fish Tacos. Nicky has been blogging since 2014, so there's much more to try – have a look at the recipes by Category, including Quick Dinners, if you're feeling impatient.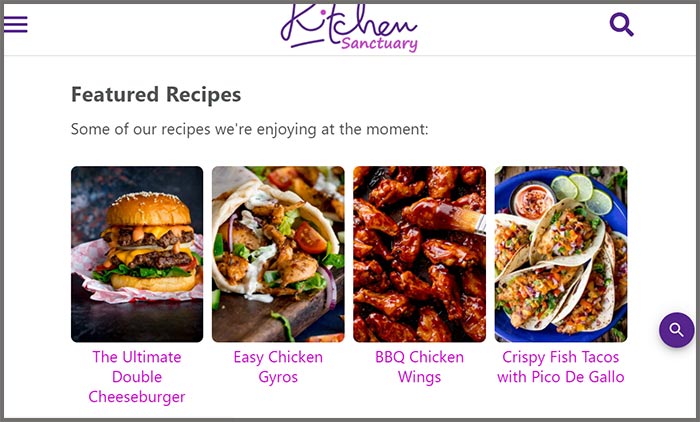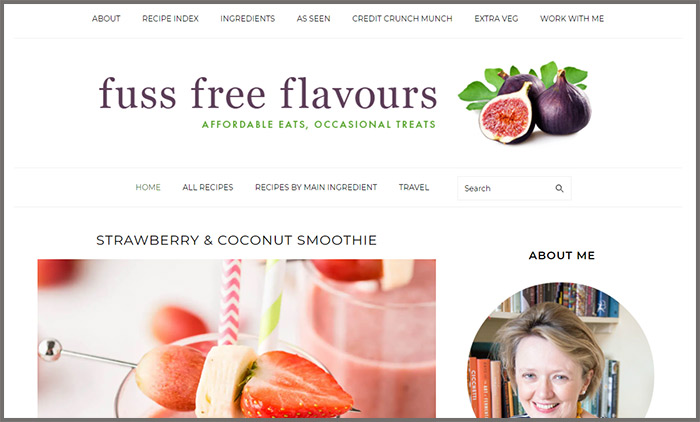 New to our top ten of top UK food blogs is Fuss Free Flavours, where you'll find 'Affordable Eats, Occasional Treats' from Helen, a full-time freelance food writer, photographer and, of course, blogger. Alongside her fuss-free recipes, there's also travel features and reviews, but right now we're here for the food – 'I like to provide straightforward step-by-step recipes that anyone can follow,' says Helen, 'which can be varied easily to take account of different diets and what's in the store cupboard'. What's in the Fuss Free Flavours cupboard? Recipes for people who want a 'delicious, healthy dinner' – go check it out.
Another top baking blogger is Sandhya, who offers easy vegetarian and vegan recipes that will work for the whole family when its time to feed. This food photographer, art director and recipe developer has been blogging since 2009 and has a back catalogue filled to the brim with tempting recipes. 'Browse through simple Indian and International Easy-to-follow Tried & Tested recipes and videos – let's celebrate food together!' says Sandhya – so start the celebration with her tips for Masala Chips, Sweet Chilli Pineapple Sauce and Sage and Onion Stuffing Balls (maybe not all on one plate, though).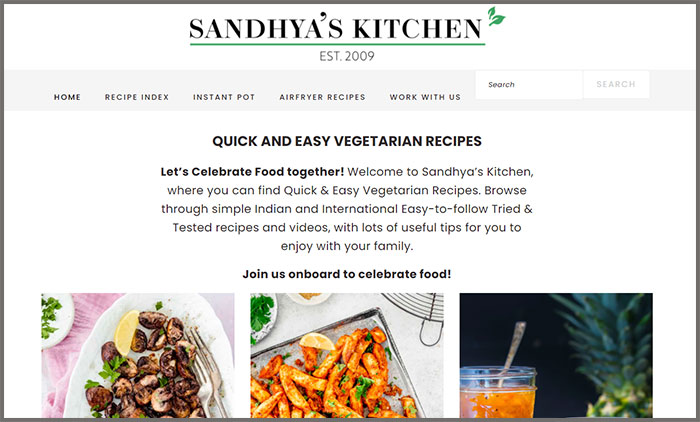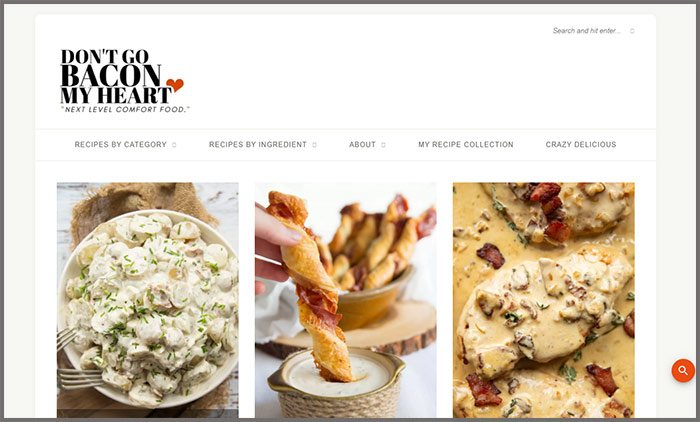 Our final course is the wonderfully-monikered Don't Go Bacon My Heart, which is where award-winning food blogger (and Crazy Delicious finalist) Chris serves up 'next level comfort Food' across categories including Breakfast N Brunch, Date Night Dinners, Delicious Dips, Finger Food, Simple Sauces, Summer Lovin' and Sides. 'The Guy Behind the Bacon' Chris believes that food 'should be fun and bring endless amounts of joy, not just to make, but also to eat' so has made it his mission to share delicious and hearty ideas for eating. This blog is all about comfort food, so go and get stuck in, asap.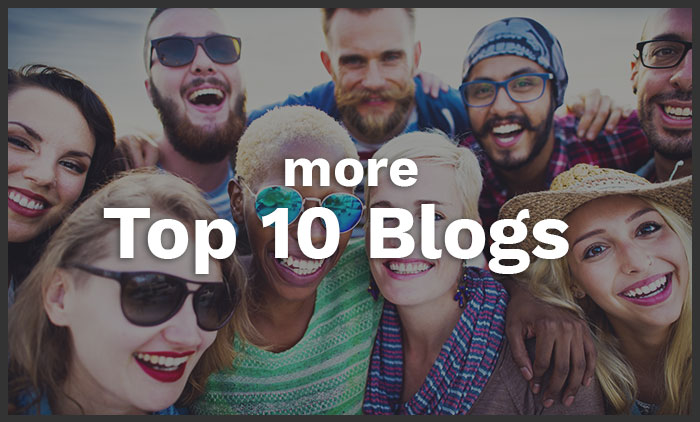 Collaborating with bloggers requires mutual respect and understanding: respect their schedules; take time to read their content to learn their interests; and only contact them if/when they want to be contacted. You can see more advice in our blogger spotlights. 
Profiles of these  blogs and their authors can be found in the Vuelio  Media Database.
https://www.vuelio.com/uk/wp-content/uploads/2021/08/Top-10-UK-Food-Blogs.jpg
430
760
Holly Hodges
https://www.vuelio.com/uk/wp-content/uploads/2019/09/vuelio-logo.png
Holly Hodges
2021-08-25 09:30:18
2021-08-25 09:42:43
Top 10 UK Food Blogs