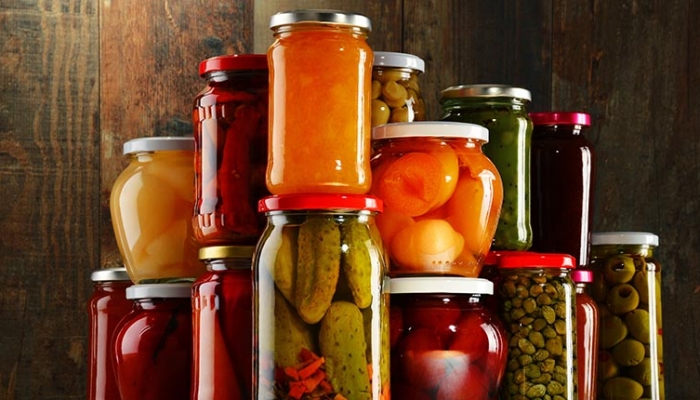 Last updated 08/04/2020
Still at the top is Hungry Healthy Happy with its selection of 'simple family recipes with a healthy twist'. With healthy homemade food options more important than ever, blogger Dannii is helping family's make the most of the supplies in their cupboards with suggestions including Peri Peri chicken (aka 'homemade Nando's'), roasted vegetable couscous salad (aka a more healthy option) and white chocolate and raspberry muffins (aka dessert is still an important part of the day). Much has changed since the blog's launch in 2011, especially the needs of hungry and currently house-bound families with reduced access to the fancier of ingredients, yet this blog's nutrition-packed meal suggestions remain reassuringly realistic and fulfilling for the fam.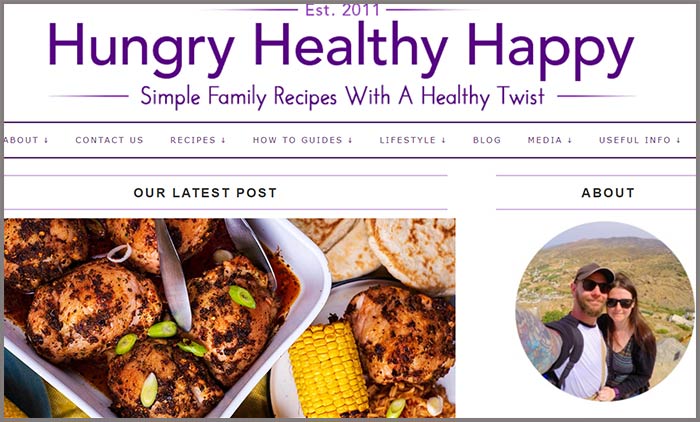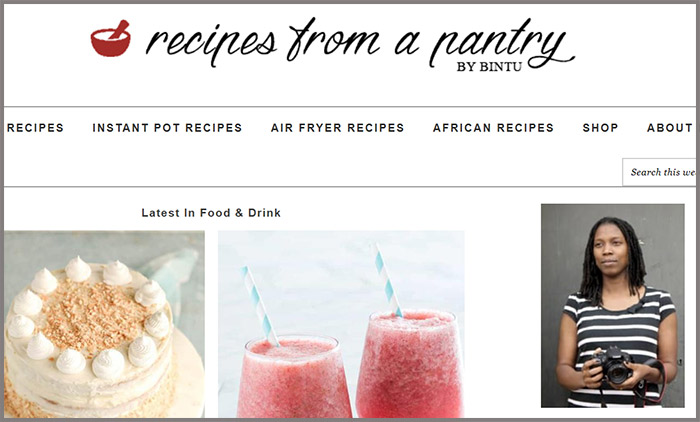 With a last-minute walk to the local bakery or supermarket out of the question right now, 'shopping your stash'/making the most of what you currently have in the kitchen, is a skill everyone is having to learn. Luckily, blogger Bintu is here with recommendations for learning how to make good stuff with instant air-fryers and one-pot cooking. Having grown up making food for her extended family with her gran and aunt, Bintu is a pro at putting together food from the pantry – check out her fusion African and traditional recipes and crack out your herb and spice stack if you fancy a change from instant noodles.
3. Jack Monroe
Ahead of the launch of Jack's live morning TV show with Matt Tebbett on BBC One on Monday 13 April, get to know the kind of recipes they'll be sharing by taking a scroll through Jack's previous recs on the blog. Cooking on a bootstrap is the aim here, particularly useful when you're having to be more frugal with your food spend and shopping. Following Jack's fans demand for a cooking show from the blogger a few weeks ago on Twitter, the upcoming programme is sure to satisfy as much as the blog does, Recent recipes have included Beet (yep, that's Vegan) Wellington, how to make pancakes from 8p each and lemon-drop tuppence cookies – yum.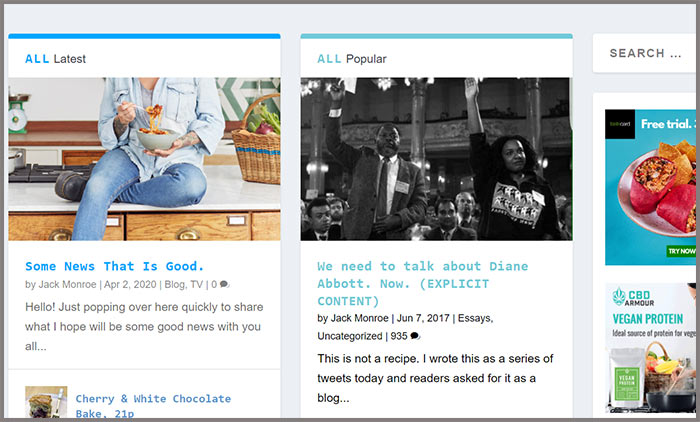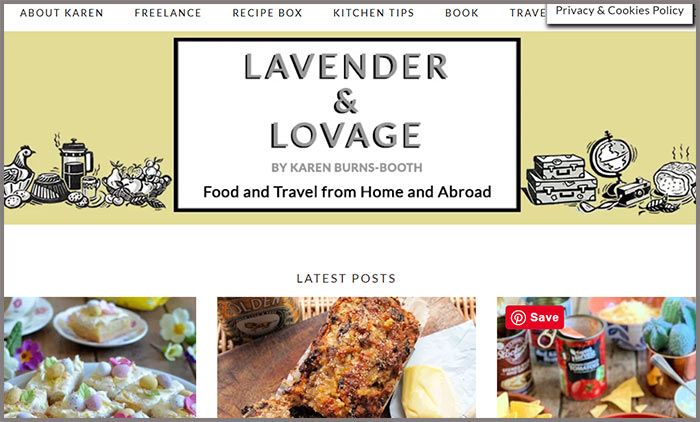 Grab recipes gathered from across the British Isles' feasts and festivals from home with Lavender and Lovage. Blogger Karen has journeyed across the UK since moving here from South Africa and shares 'food and travel from home and abroad' – namely forgotten food finds in posts on dairy, dessert and baking as well as tips from her kitchen and her travel adventures. Among the tasty traditional finds in recent posts, there are the staples – bread ('emergency bread, scones and cakes'), hot and hearty stodge ('totally tinned chili'), and pastry ('store cupboard cowboy pie'). And if you'd like to vicariously travel while eating your food and dreaming of the outside, read posts on some of Karen's past trips to the highways of the US, Bajan restaurants in Barbados, and two-berth caravan trips closer to home.
When the produce you have at your disposal is limited, filling plates for fussy eaters is going to be difficult every mealtime… unless you have My Fussy Eater's backlog of over 500 recipes for getting fusspots to enjoy dinnertime at your disposal, which you do! Launched in 2014 to chronicle blogger Ciara's efforts to get her fussy daughter Aoife to eat a more varied and balanced diet, the blog has since helped parents across the web put together tasty treats for their own picky kids. Read along while you make tortilla sausage rolls, ice cream in a bag or cheat's paella, or watch/listen to Ciara's video recipes on YouTube – you're sure to snag the steps for making something even the fussiest of eaters will find fulfilling.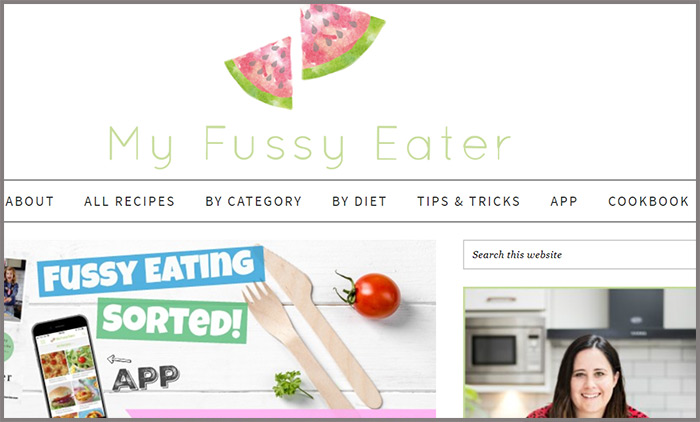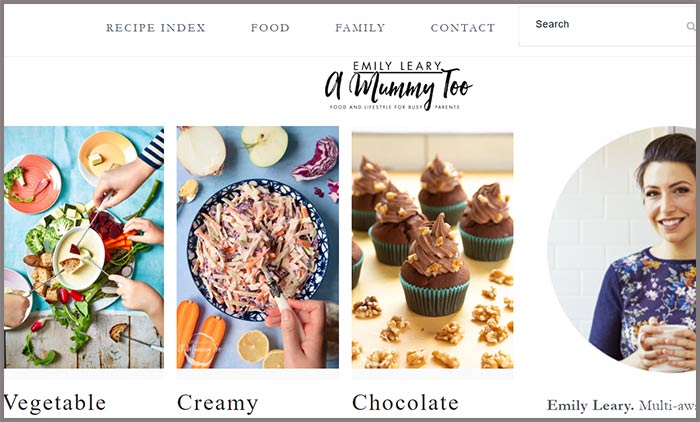 6. A Mummy Too
Emily Leary is the food and lifestyle blogger behind A Mummy Too. Author of the smash cookbook Get Your Kids to Eat Anything, Emily has built a large and loyal following with tasty dishes that don't take hours to craft or a million ingredients to create. As well as writing hit books and blogging (which includes creating over 500 recipes for her index), Emily is a freelance columnist for titles including Good Housekeeping and the Metro, a recipe developer, media commentator, workshop host and vlogger. And somehow, she still has time to be a mummy too.
7. Becky Excell
A familiar name to fans of our top 10 baking blogs, Becky has expanded her offering from scrumby cakes and doughlicious doughnuts to incorporate everything from Oven-baked Chip Shop Chips & Curry Sauce (yes please) to Vegan Pulled Jackfruit Tacos. Borne out of a need to say goodbye to gluten in 2013, the blog has delighted fans with increasingly inventive ways to get round the prolific ingredient. And, of course, it includes incredible cakes that will make even the most ardent savoury lovers drool a little.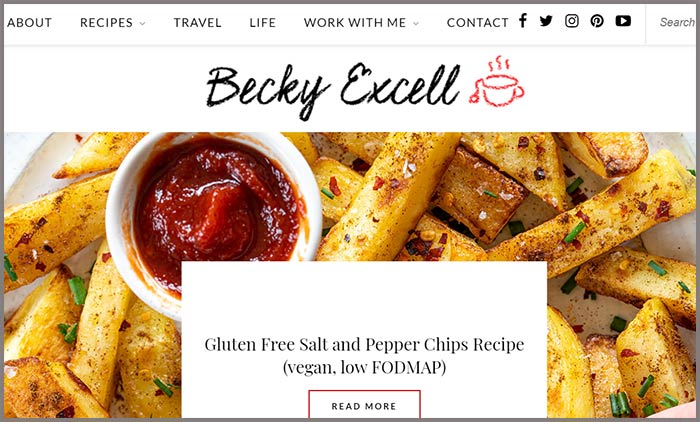 'Possibly Britain's most northerly award-winning food blogger', Elizabeth is a Canadian ex-pat who now calls Shetland home. Winner at the Vuelio Blog Awards 2018, Elizabeth uses her blog to create recipes and go on culinary adventures, with an unsurprising soft spot for her home in the North Sea. With helpful videos to go along with some mouthwatering creation, Elizabeth's blog is full of homely goodness.
What's all the fuss? Helen is a full time freelance food writer, photographer and blogger who cuts through ostentatious gastronomy with her achievable and affordable meals for 'busy people on a budget who don't want to compromise on flavour'. Driven by two mantras – Michael Pollan's 'Eat food. Not too much. Mostly plants', and 'Eat a generous portion of (raw) vegetables with every meal whenever you can' – Helen's blog is simply delightfully, and delightfully simple. Fuss free? Sign us up!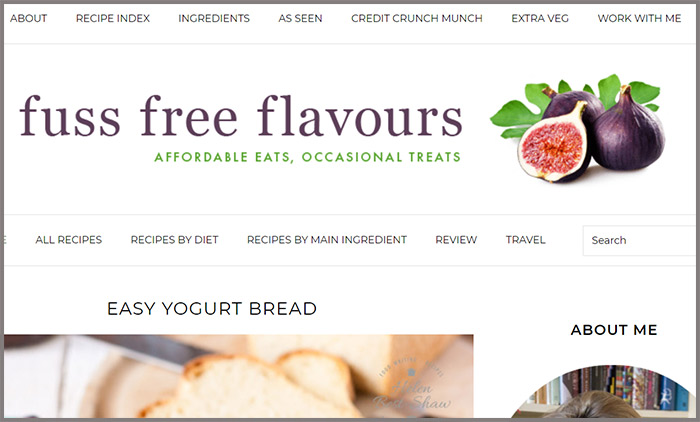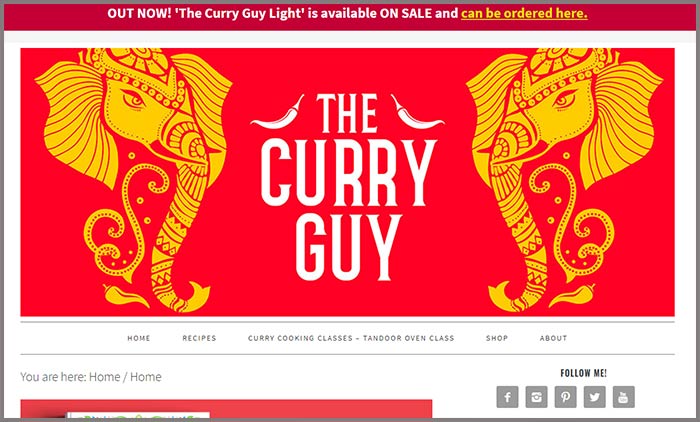 10. The Curry Guy
The king of curries, Dan Toombs is now perhaps best known for writing the ultimate curry cookbooks that adorn the shelves of the culinary curious up and down the country. But the blog is where it started and still the place for the best recipes from The Curry Guy, with excellently laid back advice that encourages anyone to cook. 'Do not worry too much about getting the measure exactly right' – thank goodness! With sauces, dishes and sundries, every curry dish you've ever wanted is now just a short kitchen visit away. And we owe it all to Dan.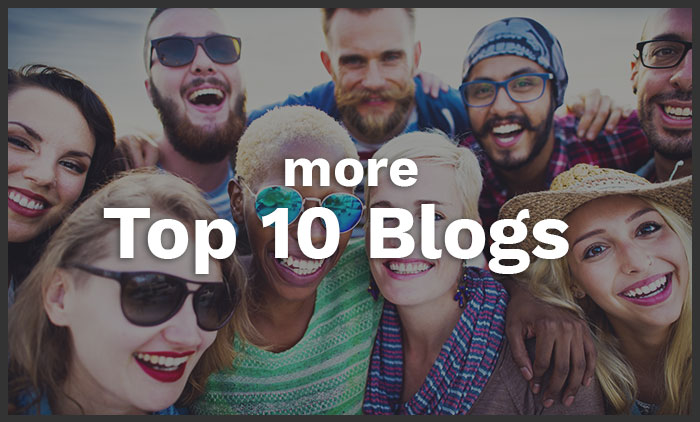 The fundamentals of working with bloggers are the same as with traditional journalists at traditional media outlets: respect their schedules; take time to read their material to learn their interests; and only contact them if/when they want to be contacted.
Vuelio's blog ranking methodology takes into consideration social sharing, topic-related content and post frequency. Profiles of these food blogs and their authors can be found in the Vuelio Media Database.
https://www.vuelio.com/uk/wp-content/uploads/2019/12/Food-Blogs-Featured.jpg
430
760
Holly Hodges
https://www.vuelio.com/uk/wp-content/uploads/2019/09/vuelio-logo.png
Holly Hodges
2020-04-08 10:30:18
2020-04-08 11:23:58
Top 10 UK Food Blogs