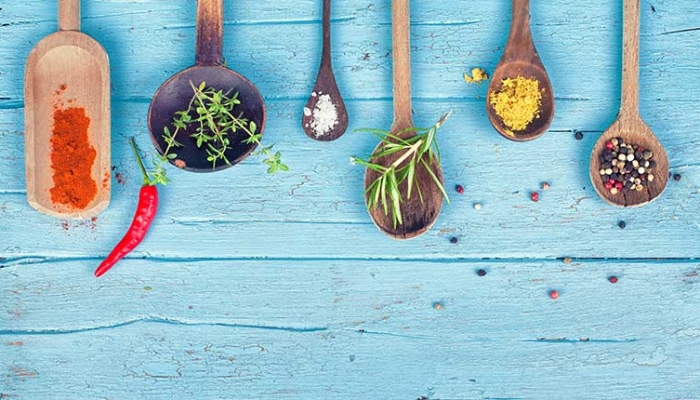 Last updated 11/11/2020
Vuelio uses a proprietary algorithm to create these rankings, based on topic-related content in blogs on its system – you can read more about the process here. Our research team actively seeks out new blogs and bloggers for inclusion, but if you think we've missed someone, please get in touch to let us know.   
On the Specials list today is Hungry Healthy Happy, which stays at the top of the menu for UK food blogs. Sharing healthy twists on simple family recipes is Dannii, who's here to help make homemade food both hearty and health-filled. As making the most of what's in the cupboard becomes even more important through the second UK lockdown in the run up to Christmas, this blog has yet more recipes to try, including easy salmon curry, BBQ chicken pizza and, for dessert, apple and plum crumble. Grab your knife, fork and spoon and get stuck in.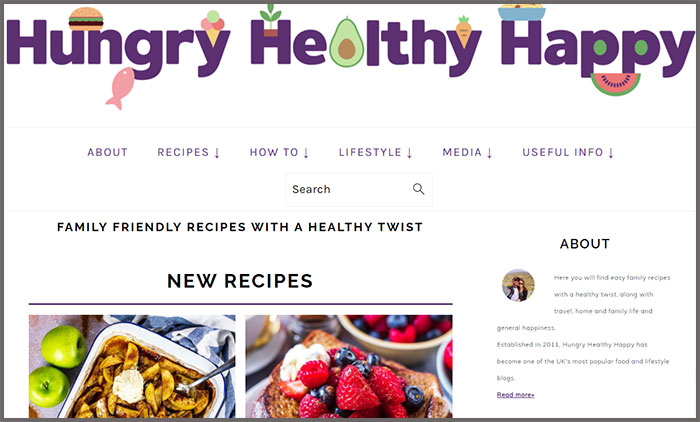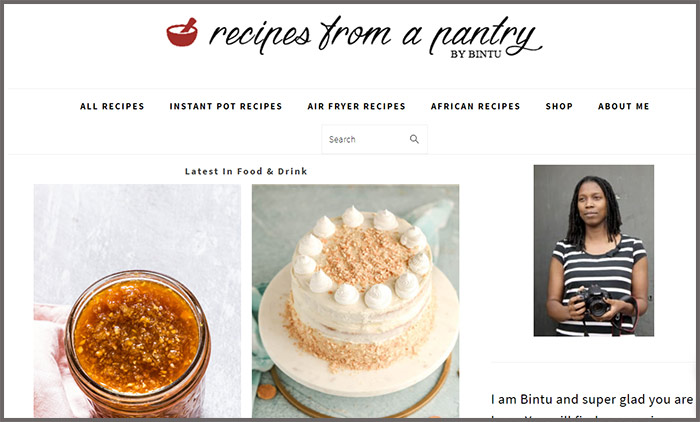 Meals made with air-fryers and one-pot cooking don't have to be boring or one-dimensional in flavour – Bintu at Recipes From A Pantry uses her experiences of making food for her family while growing up to help families across the UK and beyond eat well. Find fusion African recipes, air fryer recipes and instant pot ideas here for putting together good eats using fresh ingredients with flavour, colour and spice, including instant pot baked apples, dump-and-start instant pot collard greens and crockpot chocolate peanut butter cake.
If the Great British Bake Off has got you pumped and primed for attempting your own patisserie and pies, Jane Dunn at Jane's Patisserie is a good place to start for picking the right recipe. Also at the top of our UK Baking Blogs ranking, Jane is a sorceress of all things sweet and savoury with the goal of giving her readers 'fun, laughter, confidence and knowledge' to bake whatever they're hankering for. Fill up your plate with white chocolate drip cakes, sticky toffee puddings and vegan cookies guaranteed to get a (socially-distanced) Hollywood Handshake.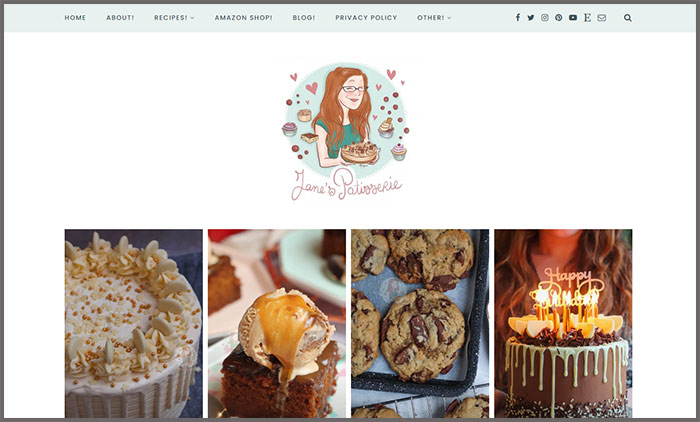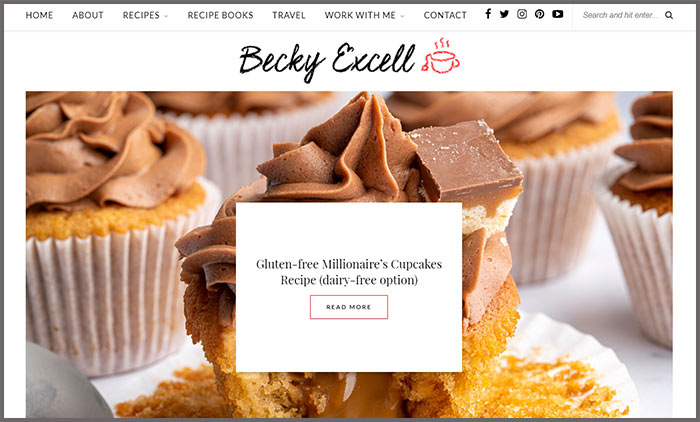 4. Becky Excell
Another Star Baker on our top UK food bloggers ranking is Becky Excell, who excels at baking gluten-free good stuff. In preparation for the release of her debut recipe book How To Make Anything Gluten-free in February 2021, make the most of what Becky is sharing on the blog – white chocolate cheesecake, chocolate orange fondants, vanilla loaf cake and lemon meringue cupcakes (all gorgeously gluten-free). After being told her relationship with gluten was over by a doctor back in 2009, Becky thought she'd never eat nice food ever again – don't be afraid if you're in the same boat; Becky is here to help.
5. Jack Monroe
Jack Monroe is a very busy blogger, broadcaster, author and writer, mastering all forms of media to share ideas for cooking on a bootstrap. While we all keep a close eye on our budgets and are careful with what's in our cupboards during Lockdown 2, Jack's bountiful backlog of blog posts with ideas and recipes for staying comfortably full and fed is here to be enjoyed – all with the price tags included up front. Nobody should have to go hungry – Jack aims to help with ideas for eating well on low incomes alongside their work with charities, food banks, schools and children's centres.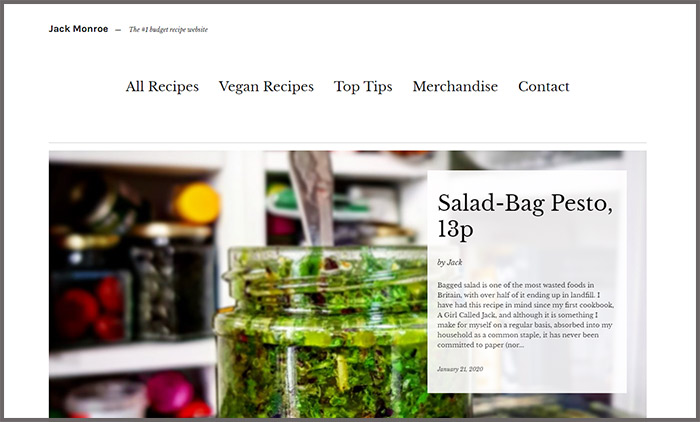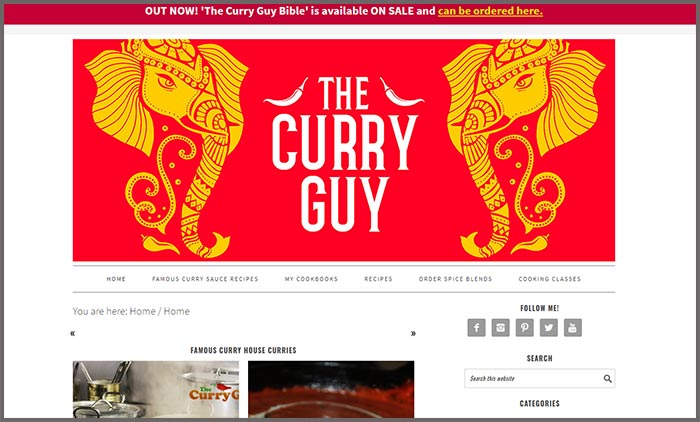 The Curry Guy is Dan Toombs, blogger and writer of books on the best bets when it comes to sauces, sundries and curry-centric suppers. You don't have to order takeout to get something good – The Curry Guy has instructions for how to get Brit Indian Restaurant style lamb bhuna, rogan josh and more, as well as more authentically styled chicken curries and tarka dhals. Room on your plate for more? Dan has also put together The Curry Guy Bible for loyal disciples of curry and all the delicious things to serve with it.
Travel vicariously through the food being shared on Karen's Lavender and Lovage, where the blogger collects and shares food ideas and inspiration gathered from her time in South Africa and travelling across the UK. Start out with a trip through posts on Karen's holidays in Barbados and across the US as well as UK-based staycations, and when all that virtual travel has made you suitably hungry, check out her twists on traditional bakes and cooking – retro school dinner iced tray bake cake, anyone?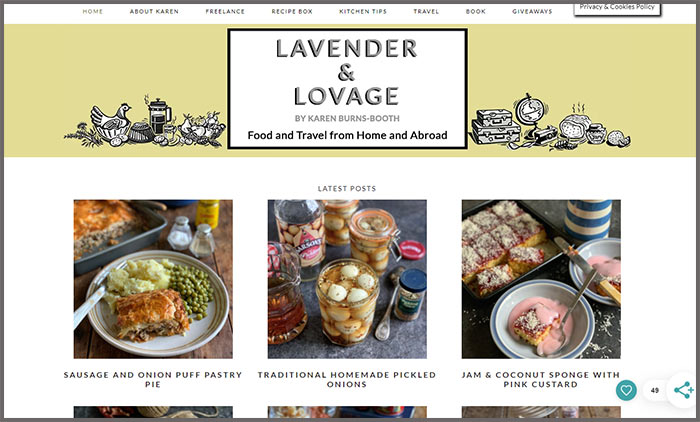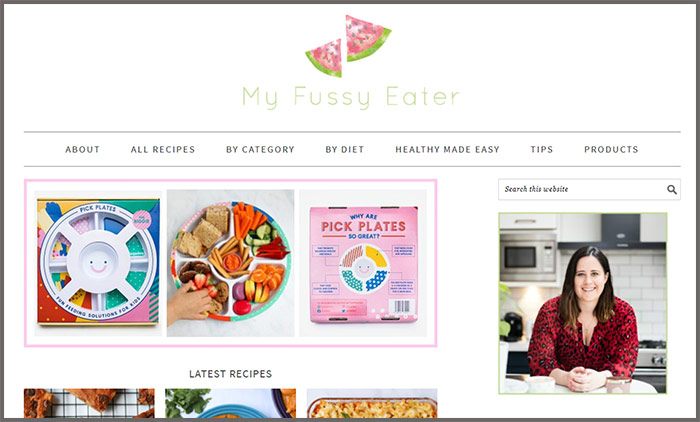 Get the fussy eaters in your life to clear their plates, fuss-free, with My Fussy Eaters' deep backlog of tempting recipes. Blogger Ciara knows the struggle of getting a good meal together for someone with limited food likes, having started this blog in 2014 to record the results of her attempts with her daughter Aoife. Grab recipes by category (slow cooker recipes, meals catalogued by cooking time, one pot recipes and how to hide veg to give your fussy friends/fam a balanced diet) or by diet (whether no gluten, dairy, egg, nut, meat or fish) – no fuss needed.
That girl of That Girl Cooks Healthy is Charla – a Caribbean food fan who also happens to be a certified health coach. That means a blog filled with heavenly gluten and dairy-free recipes alongside modern takes on popular Caribbean recipes with healthy alternatives. For food ideas, check out her Recipe Index for treats including vegan pumpkin fritters and Cuban black beans, and once you've had your fill, look after yourself by heading to the Health Guidance channel – the Ways to Stay Healthy Over the Christmas Period is definitely one to browse and bookmark.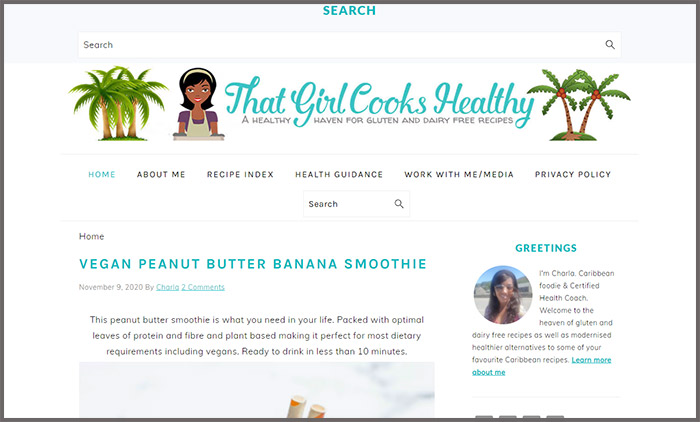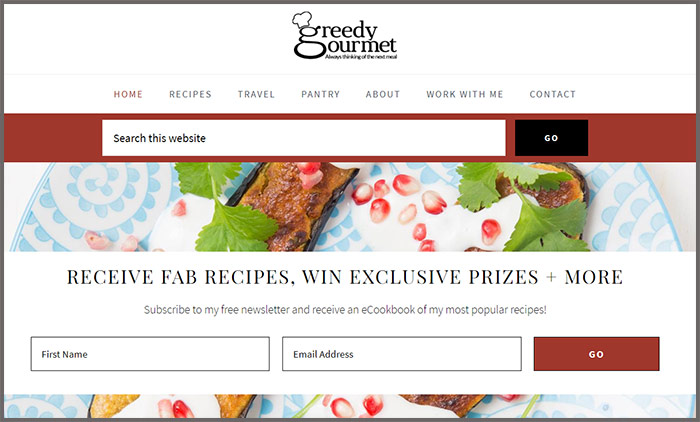 10. Greedy Gourmet
'Always thinking of the next meal' is Greedy Gourmet's Michelle, whose love of traveling, good natural homemade food, puzzles, games and family led her to figuring out the food blogging business back in 2007, to great success. This multi-award-winning blog aims to showcase the best that's out there when it comes to food while being mindful of dietary requirements and offering substitutions and possible customisations where needed. Whether you fancy new takes on your fave meals, or something more 'offbeat and exotic', Greedy Gourmet is here to 'open your mind to a whole new world of ethnic dishes steeped in history'.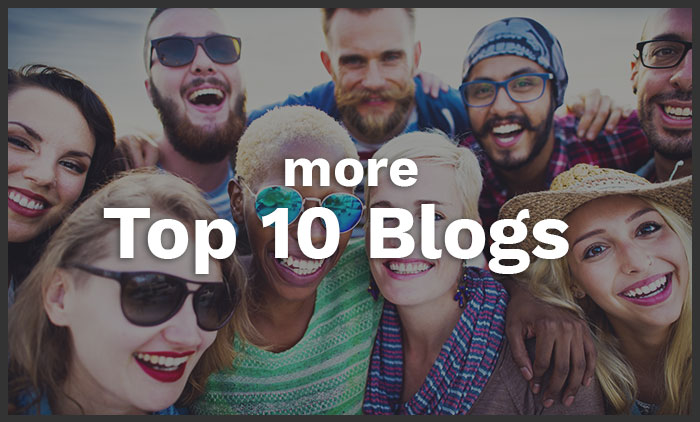 Collaborating with bloggers requires mutual respect and understanding: respect their schedules; take time to read their content to learn their interests; and only contact them if/when they want to be contacted. You can see more advice in our blogger spotlights. 
Profiles of these  blogs and their authors can be found in the Vuelio  Media Database.
https://www.vuelio.com/uk/wp-content/uploads/2020/11/Food-Blog-Ranking.jpg
430
760
Holly Hodges
https://www.vuelio.com/uk/wp-content/uploads/2019/09/vuelio-logo.png
Holly Hodges
2020-11-11 10:30:18
2020-11-11 11:16:44
Top 10 UK Food Blogs