Fitness & Exercise Blogs UK Top 10
The Top 10 Fitness & Exercise blog ranking was last updated 26/05/2021.
Vuelio uses a proprietary algorithm to create these rankings, based on topic-related content in blogs on its system – you can read more about the process here. Our research team actively seeks out new blogs and bloggers for inclusion, but if you think we've missed someone, please get in touch to let us know. 
Still running strong is The Runner Beans, which covers running, general fitness, nutrition, travel and lifestyle. Despite not being a natural runner – 'in fact, I have to work really, really hard (and try to reduce the amount of gin and cake I consume)' – blogger Charlie's goal is to champion journeys towards more healthy and active lives for her readers, with accessible advice on fitness, food and wellbeing. Charlie herself has competed in numerous marathons, so if you're new to the discipline and need help with keeping pace, this blog is a good starting point.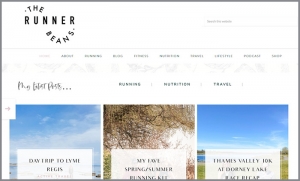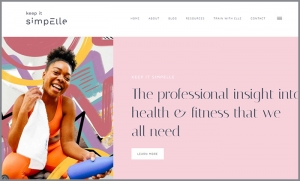 If you also love to 'sweat, cycle and run', you need to check out Elle Linton's Keep it simpElle. Winner of the Best Health and Fitness blogger at last year's Online Influence Awards, Elle provides tips on keeping fit with running, cycling and nutrition as well as successfully blogging about it – under the Resources section, you can find 'Starting a Blog' alongside her guides for cycling warm ups, preparing for a race and making sure you stretch and cool down properly. Keep it simple and take some advice from Elle.
3. The5krunner
The anonymous blogger sharing 'Triathlon, Duathlon, Training & Tech' at the5krunner stays at number three in our fitness and exercise blog ranking for another year, and the success is well-deserved. 'Sleep is for wimps,' says the5krunner, who helps readers out with reviews, recommendations and plans for getting personal bests and training for upcoming events or self-set goals. For those heading out for a run this weekend, read up on the latest Triathlon watches, Footpods and trackers to take along with you.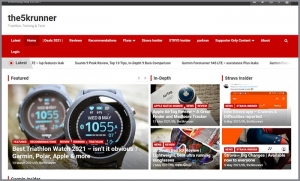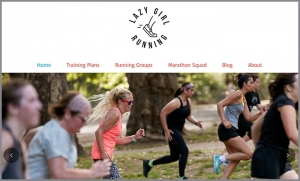 Making a welcome return to our ranking of the best in UK fitness and exercise blogs is Lazy Girl Running, founded by UK athletics coach in running fitness and level 3 personal trainer Laura Fountain. Laura has built her personal fitness level up from not being able to run 400 metres (hence the 'lazy girl' moniker) to running many marathons, writing for magazines including Women's Running, guesting on BBC Radio and Sky Sports News and authoring her own books. Check out her online home for training plans and running groups.
Blogger Annie began sharing her tale of fitness back in 2013 and now writes alongside her husband Nick, posting about wellness, travel, lifestyle and beauty and fashion, too. Annie and Nick love triathlons, swimming, cycling, running, yoga and 'any sort of crazy challenge' so whatever you're into when it comes to keeping fit, you can very likely find it here. Check out regular posts on the blog, or head over to YouTube for their vlogs – as Annie says: 'Adventures awaits, go find it'.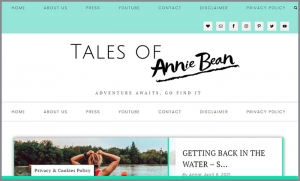 6. The Fat Girls' Guide To Running
Running for fun or fitness is for everyone – something blogger Julie Creffield has been advocating for since launching her blog back in 2003.  'If you can get out, do,' says Julie, who has records of her race reports on the website, a run through of her favourite blog post of all time (if you're not sure where to start) and advice on beginning with running today, including free resources and lots of support over on the Facebook community – 'If you run,' says Julie, 'you are a runner – SIMPLE!'
Blogger Paul Stainthorpe is Father Fitness, who, despite the superhero-like title, is a 'normal guy who just want to try and keep fit'. If that's also what you're aiming for after a year of lots of indoor time, dip into Paul's posts on Exercise & Kids, Family, Fitness, Health, Muscle, Nutrition, Weight Loss and Reviews. While starting straight off with a Triathlon might be unrealistic, this blogger has ideas that are easier to pick up – check out his recent posts on healthy hobbies to pick up with your kids, and advice on buying your first set of golf clubs.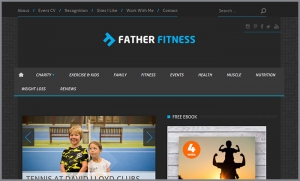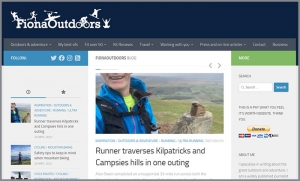 If you've been spending a lot of time indoors and outside looks like another country, let Fiona lead you towards healthy adventure. New to our blog ranking, Fiona Outdoors covers activities including running, walking, cycling, ski and snowboarding, keeping fit when you're over 50, kit reviews and where to travel for the best slopes (when that's an option again). You can also find this journalist/copywriter/blogger's favourite things in the My best ofs section for feel-good forest walks across England, European train journeys, Scottish skiing and much more.
9. Man v Fat
Man v Fat is an age-old battle many fight, which is why writer, editor and publisher Andrew Shanahan has found such a following for the Man v Fat digital magazine, website, forum, book, football league and weight loss scheme. The blog doesn't just focus on weight loss, broadening its reach to full-on fitness and wellbeing – as well as celebrating those who are well on their way with their fitness journeys, there are posts on new fitness-related research, how to feel confident and healthy habits for better mental health.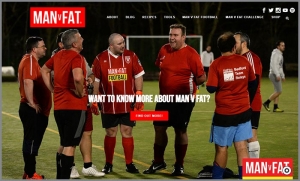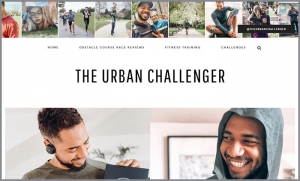 Another new entry in our ranking is The Urban Challenger, where 'OCR and race addict' Michael reviews the races he takes part in and shares his tips for improving fitness and performance. 'I'm a normal guy trying to stay in good shape and most importantly enjoy my fitness along the way,' says Michael. 'Variety is the spice of life (or something like that) and this is how I do it!' If you're up for the challenge, you can do it too – read up on his Obstacle Course Race Reviews, Fitness Training and Challenges.
Collaborating with bloggers requires mutual respect and understanding: respect their schedules; take time to read their content to learn their interests; and only contact them if/when they want to be contacted. You can see more advice in our blogger spotlights. 
Profiles of these  blogs and their authors can be found in the Vuelio  Media Database.
https://www.vuelio.com/uk/wp-content/uploads/2021/05/Fitness-and-Exercise-UK-Blog-Ranking.jpg
430
760
Holly Hodges
https://www.vuelio.com/uk/wp-content/uploads/2019/09/vuelio-logo.png
Holly Hodges
2021-05-26 09:50:16
2021-05-26 10:01:20
Fitness & Exercise Blogs UK Top 10