Literature Blogs UK Top 10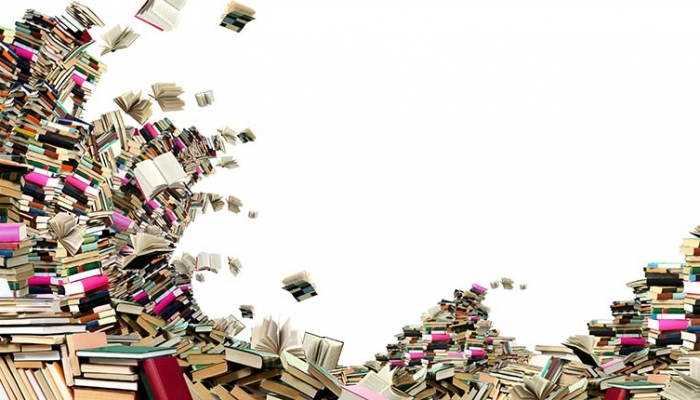 The Top 10 Literature blog ranking was last updated 04/05/2022.
Vuelio uses a proprietary algorithm to create these rankings, based on topic-related content in blogs on its system – you can read more about the process here. Our research team actively seeks out new blogs and bloggers for inclusion, but if you think we've missed someone, please get in touch to let us know.   
If you've got a big pile of unread books you keep promising yourself you'll get stuck into, take a break from the guilt and instead dive in to the 'online library of all that is most interesting and captivating' that is Interesting Literature. Since 2012, freelancer and university English lecturer Dr Oliver Tearle has been sharing accessible ways to enjoy literature that can seem intimidating. Basically, this is a good first step to tackling any scary reading challenges you may have tasked yourself with (and recs for reads to add to your book pile, too).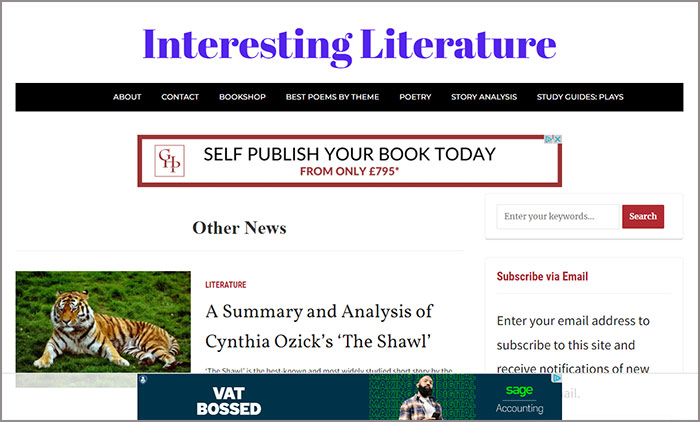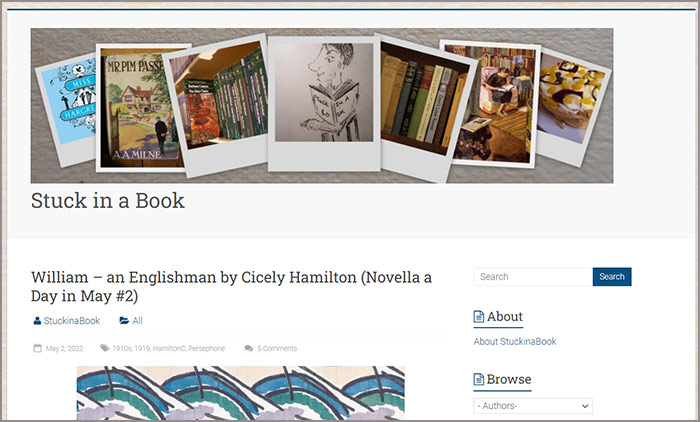 Moving up two spaces in our update of the top UK blogs covering literature is Simon Thomas's space for book fans looking for something new to get stuck into. Blogging about books since 2007, Simon really knows his stuff, though he admits to having a predilection for 'novels by women from between the World Wars' – 'if you imagine a housewife in 1930, then you can probably picture my reading taste,' says Simon. Currently undertaking a Novella a Day in May challenge, you can cheer Simon on (and join him in the journey) over on the blog.
3. Bookmunch
Another blog moving up our reading list this year is Valerie O'Riordan and Peter Wild's Bookmunch, where tasty tomes are served up to readers ravenous for quality recommendations. In the words of Valerie and Peter 'We read books. We'll tell you what we think about them […] We don't like everything. But we like a lot of stuff'. Considering the plethora of good stuff out there, it's lucky Bookmunch is here to help you pick up the best. Want even more to chew over? There are also occasional interviews with the authors for extra helpings.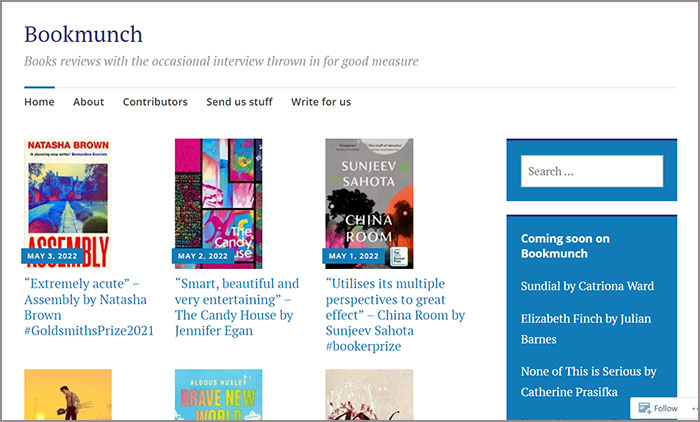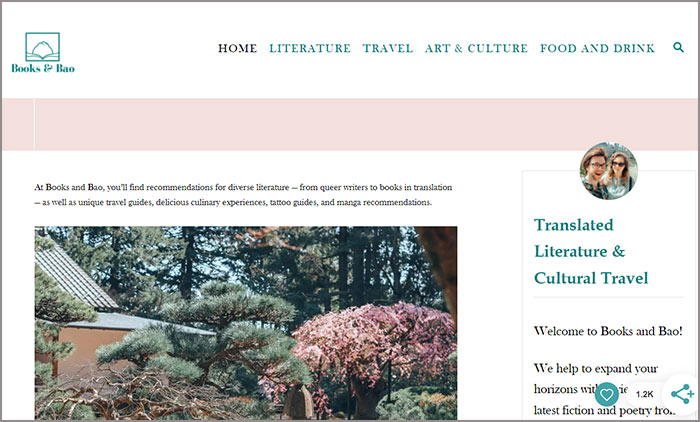 Another tasty prospect is the inspired combo of Books and Bao, where bloggers Willow Heath and Jessica Esa travel through a multitude of translated texts (so you don't have to put in the extra time on Duolingo, unless you really want to). This focus on 'translated literature and cultural travel' means you can journey to far-off lands without leaving the house (or the train to work, etc.). 'We help to expand your horizons with reviews of the latest fiction and poetry from around the world and showcase cultural adventures that inspire,' say the Book and Bao team – go get reading.
And coincidently as we're in the May chapter of 2022, so we come to our next top literature blog Chapters of May. Here blogger Anika shares chapters of her life in her 'online scrapbook', which started as a university project and continues as a platform showcasing her love of online content creation… and books, of course. Recently shared by Anika – the books she completed in March and February, literature that has stuck in her mind and tools to use to keep you organised (helpful for organising your reading schedule – there are going to be lots of books you'll want to check out before you get to the end of this ranking).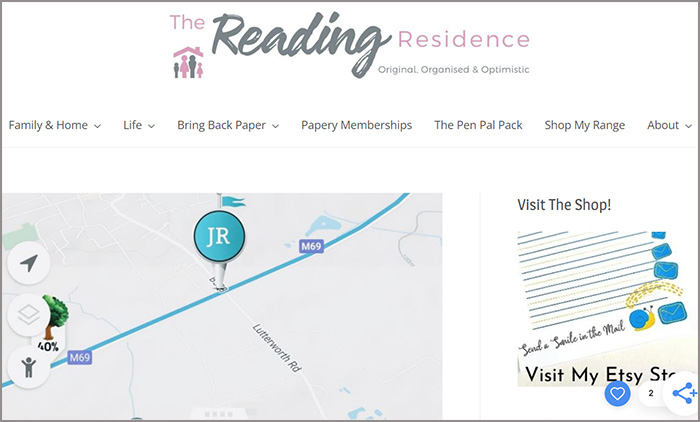 Taking up residence in our ranking is a new addition – the Reading family's The Reading Residence. Although originally started as a family blog, it has since evolved to cover wider lifestyle topics, including those that will keep bookworms happy. If that describes you, head over to the Books & Reading section and get settled in. A strong proponent of paper formats, Jocelyn (the head of the Reading family) holds monthly readalongs – an online bookclub of sorts. If you want to join in, go find out the choice for May and drop by the blog's Facebook group to take part in the discussion.
7. Bookbum
This 'friendly space for all horror, mystery and thriller lovers' comes from blogger Zuky, who rates reads on an accessible sale from 5 to 1, and even warns of really tough stuff with the DNF (Did Not Finish) section. Those who are brave enough to try the possibly unreadable (depending on your view/tastes) can head there first for challenging undertakings, while the rest of us can reap the rewards of the top-rated propositions. Recent five-star finds include Audrey Magee's The Colony, 'And Away…' by Bob Mortimer and Frank T. Vertosick Jr.'s 'When the Air Hits Your Brain' (a diverse mix of subjects – you definitely won't get bored).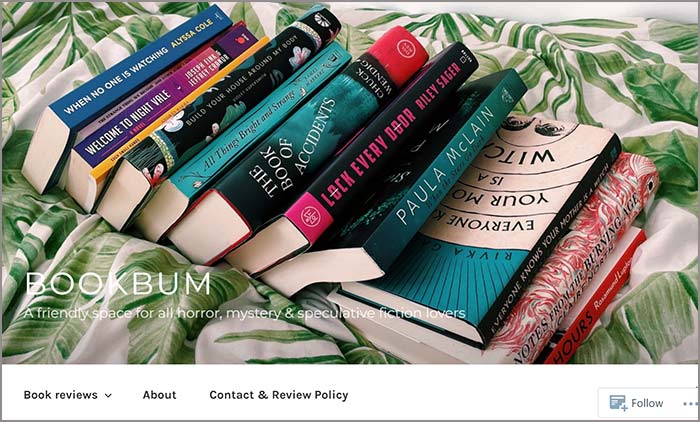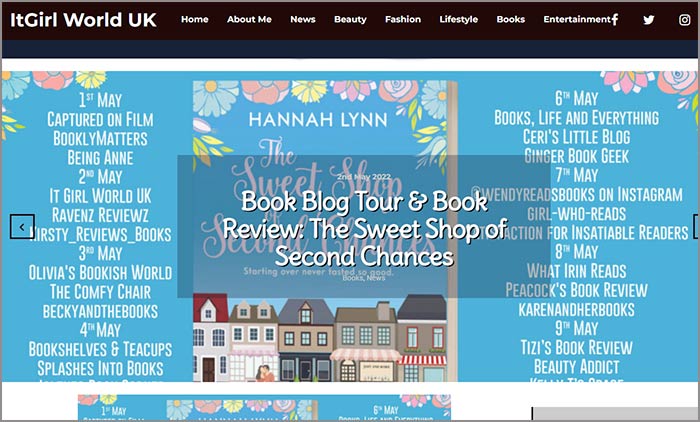 The blogger behind It Girl World UK is Chanel, who also happens to be a 'choreographer and dance school owner trying to live the UK "It Girl" lifestyle on a budget'. As the multiple skills of this blogger will tell you, It Girl World UK doesn't just focus on literature, but a variety of subjects including Beauty, Fashion, Lifestyle and Entertainment. But right now we're here for the books, and this blog has plenty of posts on them. As well as reviews of books old and new, Chanel covers adaptations and upcoming releases you might want to watch/read.
9. Mr Ripley's Enchanted Books
No, not a blog about a magical book shop run by the protagonist of 'The Talented Mr Ripley' (and other books/films), but instead a much more wholesome 'children's book and illustration website' busy 'reading, rumbling, reviewing and collecting' the best of the genre. Here Vincent Ripley posts reviews, author interviews, news and book picks for 'like-minded enthusiasts, who are as passionate about modern-day children's authors as we are'. As well as recommendations for the best from the UK, this blog also rounds-up quality literature from the US – go pick from the list from April.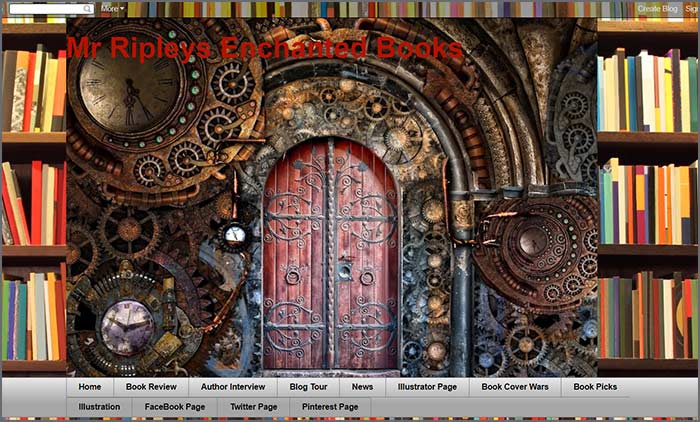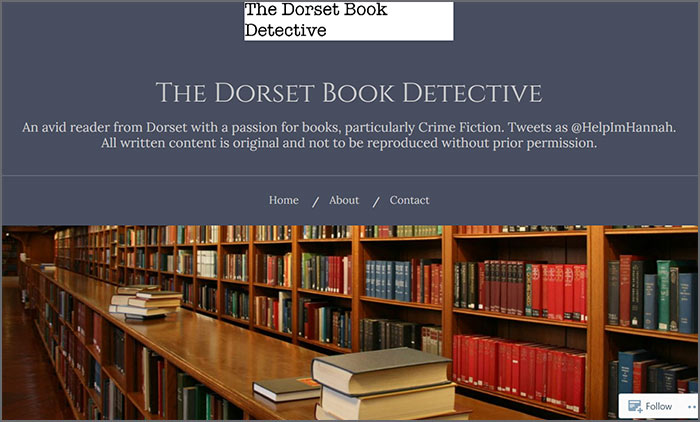 Another new entry to this year's ranking is The Dorset Book Detective, written by a corporate copywriter by day and 'book detective' by night. 'I blog about the books I like and the books I don't,' says the blogger, who shares 'everything from interviews and reviews through to more mad posts, like my top fives and my ranty posts on the issues facing the current literature market'. If you're also a big fan of crime fiction and gritty thrillers, have a scroll through their dedicated sections. Intrigued by those aforementioned rants, however? Head to the Thoughts, Theories and General Ramblings channel for some deep thinking.
Collaborating with bloggers requires mutual respect and understanding: respect their schedules; take time to read their content to learn their interests; and only contact them if/when they want to be contacted. You can see more advice in our blogger spotlights. 
Profiles of these  blogs and their authors can be found in the Vuelio  Media Database.
https://www.vuelio.com/uk/wp-content/uploads/2021/05/Top-10-UK-Literature-Blogs-1.jpg
430
760
Christina Pirilla
https://www.vuelio.com/uk/wp-content/uploads/2023/09/vuelio-logo-200px.png
Christina Pirilla
2022-05-04 10:00:05
2022-05-04 09:52:34
Literature Blogs UK Top 10