Literature Blogs UK Top 10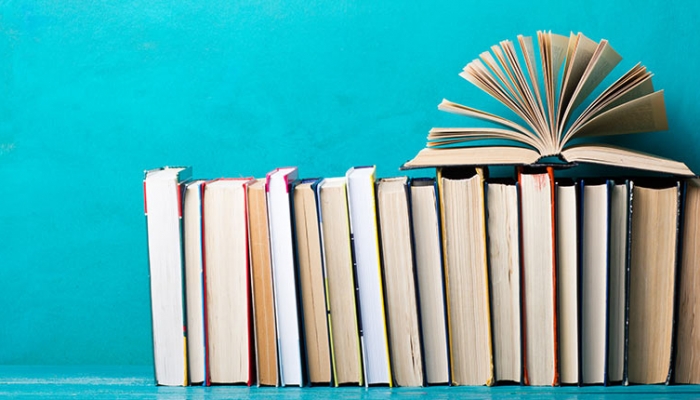 The Top 10 Literature blog ranking was last updated 05/05/2021.
Vuelio uses a proprietary algorithm to create these rankings, based on topic-related content in blogs on its system – you can read more about the process here. Our research team actively seeks out new blogs and bloggers for inclusion, but if you think we've missed someone, please get in touch to let us know.   
1. Interesting Literature
Still at the top of our 'must read' pile is Loughborough University english lecturer and freelancer Dr Oliver Tearle's blog Interesting Literature. Started in 2012, this 'online library of all that is most interesting and captivating' about the classics aims to find the most fascinating facets of good lit as a 'way in' to novels, plays, poems and short stories that might otherwise be challenging or intimidating. Featured in publications including The Guardian, the Huffington Post, BuzzFeed and even Psychology Today, plenty of people have found something interesting here, so, in the words of Dr Tearle himself, 'pull up a chair and begin browsing!'.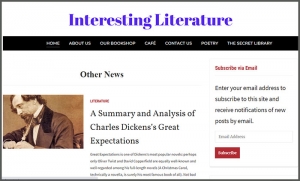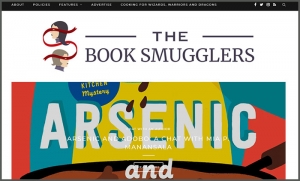 For those who leave every book shop (online or IRL) with another bag full of things to read (or pile up and vow to read one day) there's Ana Grilo and Thea James' blog The Book Smugglers. Fellow smugglers of books, these bloggers started the site in 2008 and cover many mediums including Fantasy, Fairy Tales, Horror, Romance, Paranormal, Dystopian fiction and much more. And if you're in need of fellow fiction (or non-fiction) fans to discuss your old favourites with, there's the Old School Wednesday's Readalong – suggest your picks to be in with a chance of reading Ana and Thea's take on them.
With socialising set to become a thing again this summer (hopefully), arm yourself with interesting topics of conversation by checking out Dane Cobain's SocialBookshelves. Each book review's wordcount is the same as the number of pages in its reviewed book, a format Dane has kept to since the blogs original foundation in April 2013. Why? 'I'm a writer myself, and so time is at a premium,' says Dane. 'What with my various projects, I simply don't have time to write a 500 word review every other day'. Meaning you get 'short and sweet' reviews to inform your future reads, and your upcoming conversations with friends, too.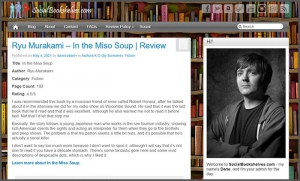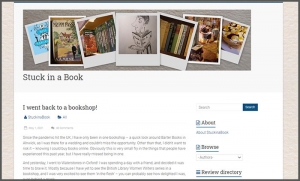 Being stuck inside is always easier with a book to hand, so let Simon Thomas help you pick a good one. Up one place in this ranking from last year, Stuck in a Book makes it easy to browse for a good read – grab recommendations by author or take a scroll through the Review directory. Ready to get started straight away? Luckily, you can take some notes from Simon's 50 Books You Must Read But May Not Have Heard About – you'll find tomes from A.A. Milne, Katherine Mansfield, Shirley Jackson and many more to get stuck into.
New to our literature ranking is Chapters of May, written by 20-something blogger Anika. Having always had a deep love for reading, writing and creating, Anika makes time to chronicle the chapters of her life as well as what's she's reading alongside her work as a marketing administrator for a charity and freelance work as a photographer and content-creator. Serving as an online scrapbook, Anika shares reviews of her favourite books, covering her favourite genres including contemporary fiction, romance, literary, women's fiction and new adult – go read the latest chapter.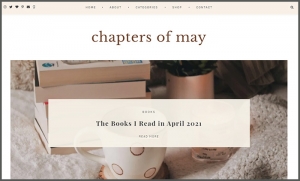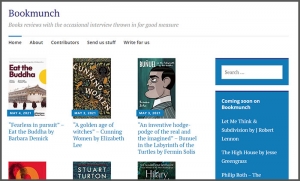 6. Bookmunch
Still hungry for more recommended reading? Valerie O'Riordan and Peter Wild are serving up the good stuff at Bookmunch. 'We're nice people,' say Valerie, Peter and the team. 'We read books. We'll tell you what we think about them. Sometimes we get a bit mad about things. That's okay. It would be wrong if we liked everything. We don't like everything. But we like a lot of stuff'. Stuff the Bookmunch team have covered recently – new releases from Barbara Demick, Elizabeth Lee and Fermin Solis. Did they like them? You'll have to dig in over at Bookmunch to find out.
Books and Bao sounds like a tasty combo to us, and does to its legion of readers and followers as this blog moves up a spot in the ranking. Willow Harris and Jessica Esa share information on translated texts from across the world, meaning travel is possible without even leaving the house (handy, that). Specialising in translated lit as well as travel guides, culinary experiences and all things art-related, this blog is aimed at 'the cultured and the curious'. Heading outside soon and want to support local retailers? Read up on the blog's picks for the 20 best independent bookshops in the UK.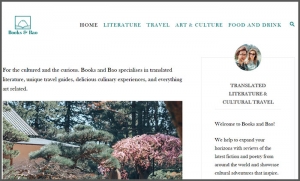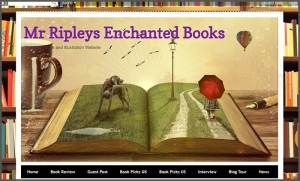 8. Mr Ripley's Enchanted Books
The description of this blog as a 'children's book and illustration website', as can be found on its home page, doesn't nearly cover all the magic that can be found at Mr Ripley's Enchanted Books. Here is where blogger Vincent Ripley is busy 'reading, rumbling, reviewing and collecting children's books' for fellow children's literature fans who want to enjoy and share their love of the genre. Unlike Patricia Highsmith's infamous Mr Ripley, you can trust this one – flick through his book reviews, picks for the best in the UK and US as well as his past interviews with authors.
9. BookBum
Another new entry to our top UK literature blogs ranking is BookBum, which is a 'friendly space for all horror, mystery and thriller lovers'. Horrifying, mysterious and thrilling books can be quite scary to undertake on your own, so blogger Zuky is here to guide readers through safely. Take a look at books by rating, which go from 5 to 1 star reviews, and even the DNF (Did Not Finish) section for more difficult reads. Are you tough/dedicated enough to try to finish the books in this section? If you're not quite ready for that yet, check out what's top-rated by Zuky instead.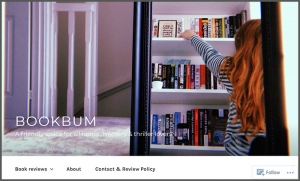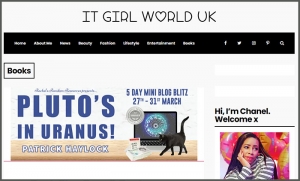 10. It Girl World UK
And we finish this ranking with another new entry, this time from Chanel, a 'blogger, choreographer and dance school owner trying to live the UK "It Girl" lifestyle on a budget'. While not strictly a literature-only blog, It Girl World UK has plenty of recommendations for what to read when your budget doesn't stretch to more 'It Girl' activities (and even when it does) – get Chanel's takes on recent reads Girl With Secrets by Carol Rivers, Mr Right Across The Street by Kathryn Freeman, The Hat Girl From Silver Street by Lindsey Hutchinson and many more. Happy reading!
Collaborating with bloggers requires mutual respect and understanding: respect their schedules; take time to read their content to learn their interests; and only contact them if/when they want to be contacted. You can see more advice in our blogger spotlights. 
Profiles of these  blogs and their authors can be found in the Vuelio  Media Database.
https://www.vuelio.com/uk/wp-content/uploads/2021/05/Top-10-UK-Literature-Blogs.jpg
430
760
Holly Hodges
https://www.vuelio.com/uk/wp-content/uploads/2019/09/vuelio-logo.png
Holly Hodges
2021-05-05 10:00:05
2021-05-05 10:09:12
Literature Blogs UK Top 10