Last Updated 11/10/2017
1. Katzenworld
Securing first place in our first ever pet blog ranking is Katzenworld, which is written by a group of international friends who all share a love of cats. As well as being a source of adorable cat pictures, humorous stories and mishaps, the blog is home to interesting content including research, news from around the world and product reviews (reviewed by the cats themselves) for your feline friends.
Miss Darcy's Adventures follows the adventures of a cockapoo (a mix between a miniature poodle and an English Cocker Spaniel). Run by her owner May, Miss Darcy's Adventures gives Miss Darcy her own voice, and shares her fun and experiences with May and her new companion George. Written from Miss Darcy and George's perspective, the blog shares all the trips and adventures that the trio share, and the lessons that May learns along the way.
Alfie's Diary was created in 2006 and has been updated every day with the diary of Alfie Dog, and his views on the world. Alfie is an Entlebucher Mountain Dog and he is 'leader of the Pet Dogs Democratic Party', where he campaigns for the rights of the underdog. With three books under his belt and his own merchandise (with a little help from mistress Rosemary J Kind), Alfie's Diary keeps fans entertained with his updates and adventures.
Marcel Le Corgi is a fluffy Pembroke Welsh Corgi who lives in London with owners Aurélie and Pierre. Founder of the UK Corgi Club, when Marcel isn't appearing on adverts or doing special appearances, he can be found updating his fans on dog friendly experiences, the best dog friendly products and keeping our four legged friends up to date with the latest style.
5. Basil's Blog
Basil's Blog tells the story of Basil and his large family of eight cats (the 'B' team), who are looked after by their 'purrsonal assistant', Catherine Garnell and her partner. The blog has been running for 5 years and each year they share a mega adventure story. Aside from featuring a variety of different content, such as Basil's Brain Training Academy and Pet Peeves with Parsley, each Monday Catherine shares a new mandala design for her audience to colour in.
On a mission to share her adventures with the world, Steph created her blog Steph and The Spaniels to write about her experiences with her husband and two spaniels, Severus (Sev) and Lily. When not going on adventures with her spaniels, Steph writes about the best dog friendly brands, places to stay and activities. She also provides useful advice like how to throw a doggy birthday party and prepare your home for a new pup.
Eva launched her blog, Eva and Amelia's World to share dog friendly finds in London. When Eva realised just how dog friendly so many places and brands are in London, she decided to document her favourite experiences, to share them with readers. Along with her Cavalier King Charles Spaniel Amelia, she tries out the latest style and accessories for pups, dog friendly treats and more.
8. The Dogvine
The Dogvine follows Teresa and her three rescue dogs Belinha, Moleque and Nina as they explore dog friendly places in London. After moving to the city in 2012 with her dogs, Teresa found that there was a lack of information on where to go. The blog features a roundup of the best events, doggy services and updates on what the group get up to.
9. The Paw Post
The Paw Post was created by freelance journalist and content writer Rachel Spencer. In 2009 she took in her friend's dog Daisy full-time, and started to write about animals – especially dogs, as part of her career. She found that many PRs are also interested in stories about animals, which encouraged her to start the blog earlier this year.  The Paw Post reaches out to dog lovers and presents news, health related content, reviews, and introduces readers to dogs that have encouraged business ideas.
Monty is a large white-and-black Newfoundland dog which has inspired his owner Mark Sanders to start a blog and Facebook fan page. This year Monty and his owner also released a children's book based on his adventures, entitled I'm Not a Pandacow. The blog is split into two sections, 'The Dogges Blog' and 'The Hoomans Blog', which follow Monty and their family of four other pups on their adventures.
Find out more about Monty (& Mark), author of Adventures of Monty Dogge, in our blogger spotlight.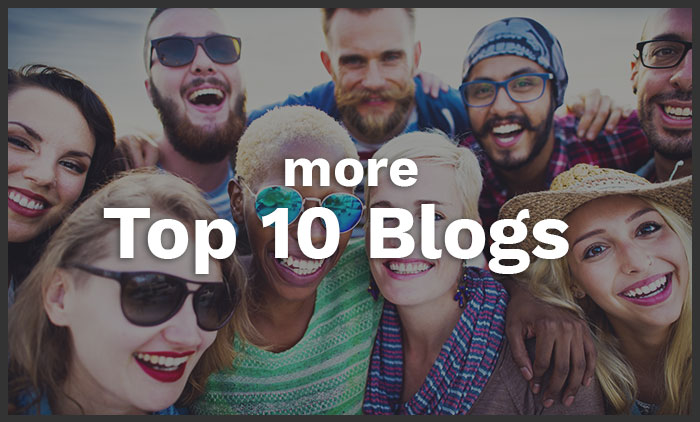 The fundamentals of working with bloggers are the same as with traditional journalists at traditional media outlets: respect their schedules; take time to read their material to learn their interests; and only contact them if/when they want to be contacted.
Vuelio's blog ranking methodology takes into consideration social sharing, topic-related content and post frequency. Profiles of these pet blogs and their authors can be found in the Vuelio Media Database.
https://www.vuelio.com/uk/wp-content/uploads/2017/10/vuelio-top-10-pet-blog-ranking-featuredimage.jpg
434
760
Merryn Williams
https://www.vuelio.com/uk/wp-content/uploads/2015/10/vuelio-logo-transparent.png
Merryn Williams
2017-10-11 09:40:49
2018-04-03 16:08:39
Pet Blogs UK Top 10