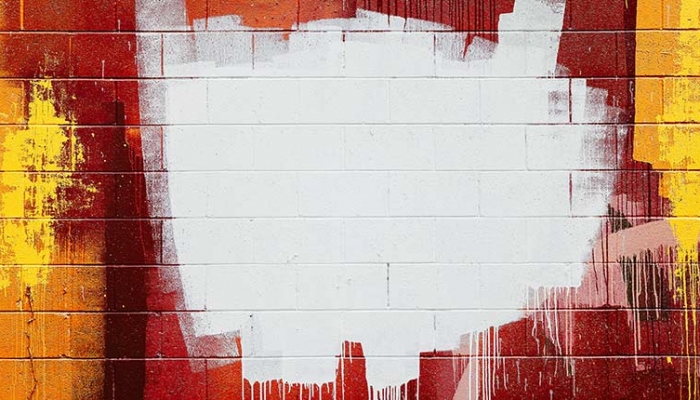 Last updated 07/04/2021.
Vuelio uses a proprietary algorithm to create these rankings, based on topic-related content in blogs on its system – you can read more about the process here. Our research team actively seeks out new blogs and bloggers for inclusion, but if you think we've missed someone, please get in touch to let us know. 
Sticking at the top spot in our ranking of top UK Art blogs is StreetArtNews, launched by Rom Levy back in 2009. Guiding readers through the world of street art, the blog team keep everyone updated with art news, reviews, analysis and all of the 'stories between layers of paint'. If wandering around the urban landscape looking for pleasing paint hasn't been possible during lockdown, seek something special out here.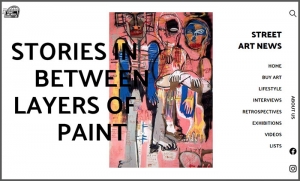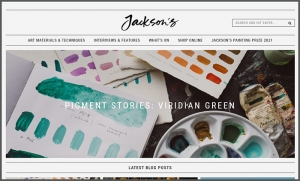 As well as providing artists with the practical materials they need, Jackson's Art Supplies also has inspiration here on its official blog. Whatever your skill set (and even if you don't yet have a skillset but are working on it), the blog has something for everyone, working in every medium including acrylic, oil, brushes, printmaking and more. Keep up to date with the scene using its event calendar and check out its interviews with upcoming artists.
Another non-mover in this ranking, but making moves in the art scene is writer, critic and curator Régine Debatty, whose award-winning blog We Make Money Not Art features interviews with prominent and lesser-known artists and thinkers, reviews of related books and deeper discussion. Recent discussions on the blog include whether technology can bring back long-lost nature and how art can be used to study endangered indigenous rituals and music.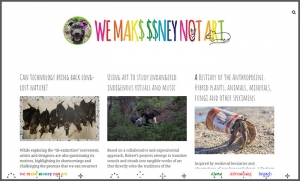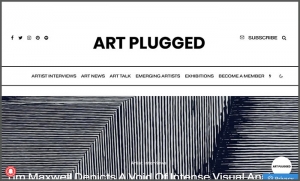 4. Art Plugged
Moving up a spot from last year's list is Art Plugged, a blog inspired by a 'relationship with the broader arts communities, and passion for showcasing great work'. Great work from across the globe being plugged here includes sculpture, limited-run prints and, of course, much sought after originals. And words-wise, there are the Artist Interviews, Arts News, Art Talk and Emerging Artists sections to peruse and ponder.
5. Hookedblog
We're still hooked on Hookedblog, which moves up a place in the ranking this year. Launched in 2005 by Mark Rigney, the blog centres on street art showcased across UK cities and beyond, now incorporating coverage of the scene in Europe, Africa and America from its worldwide team of contributors. Take a look on street art split by location and the dedicated Murals section, no travel required (though, there is also a Travel section, if you're making plans to see the good stuff up close).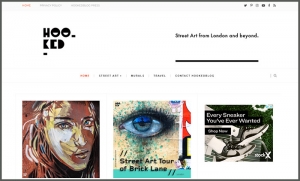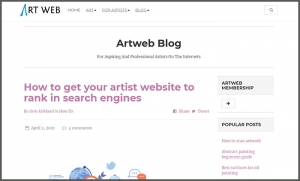 6. ArtWeb Blog
If you're a professional artist, early in your career, or aspiring to get started with art, the ArtWeb Blog (ArtWeb's place for posting) is where to go. As well as the latest stories from the art world, the blog shares the details of artwork being sold now, whether paint-based, embroidered, ceramic, etc. And for 'aspiring and professional artists on the internets' who've found their way here, there's plenty of good advice, including getting your artist website ranking in search engines.
Still making a big mark on our ranking is Making a Mark, which was launched in 2006 by Katherine Tyrrell. Art lovers and artists alike can find interviews with those in the industry, practical guides on techniques for when it comes to creating and selling, and updates on exhibitions and competitions. And for enjoying art without leaving your house, there's even Art on Television and The Best Art Books to take a look at.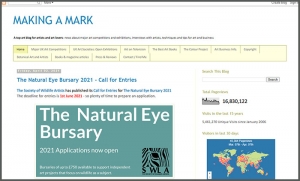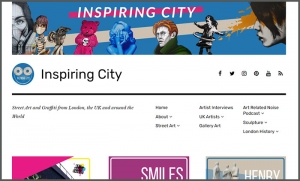 Also inspired by street art, and inspiring others to look deeper, is Inspiring City's Stuart Holdsworth. Started in 2012, this blog covers quality urban art and graffiti springing up in streets everywhere, even inside buildings, too (legally, of course – we're talking about sanctioned exhibitions). Be inspired by the featured interviews with emerging artists, its London History Section and its worldwide focus. There's also a podcast to check out if your eyes are in need of a rest.
9. Scribblah
The 'artist, printmaker, scribbler, ageing headbanger, feminist, activist, mad-cat-woman, cake-maker, accidental-archaeologist, mud-wrangler, wild, Welsh and opinionated' art blogger Rose Davies is the person behind Scribblah and posts her artwork there every day. Like being inside an artist's studio with them while they create, this blog offers a behind-the-scenes look into Rose's work… without the potential for paint and graphite-stained clothes.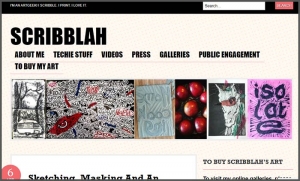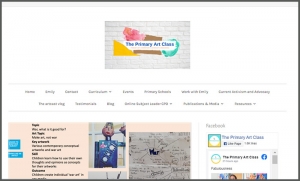 10. The Primary Art Class Blog
And here is where the next generation of up and coming artists is covered, in Emily Gopaul's The Primary Art Class. With an aim of having the 'biggest and most positive impact' on the art education landscape, this artist, art teacher, author and primary art consultant blogs about news from the primary art sector, useful events, and art and artists to watch out for. Check out the Current Activism and Advocacy section for current projects relating to cultural, class, gender and racial imbalances and Emily's resources for learning more.
Collaborating with bloggers requires mutual respect and understanding: respect their schedules; take time to read their content to learn their interests; and only contact them if/when they want to be contacted. You can see more advice in our blogger spotlights. 
Profiles of these  blogs and their authors can be found in the Vuelio  Media Database.
Other Blog Rankings
https://www.vuelio.com/uk/wp-content/uploads/2021/04/Top-10-UK-Art-Blogs.jpg
430
760
Holly Hodges
https://www.vuelio.com/uk/wp-content/uploads/2019/09/vuelio-logo.png
Holly Hodges
2021-04-07 10:30:52
2021-04-09 09:44:59
Art Blogs UK Top 10