Mental Health Blogs UK Top 10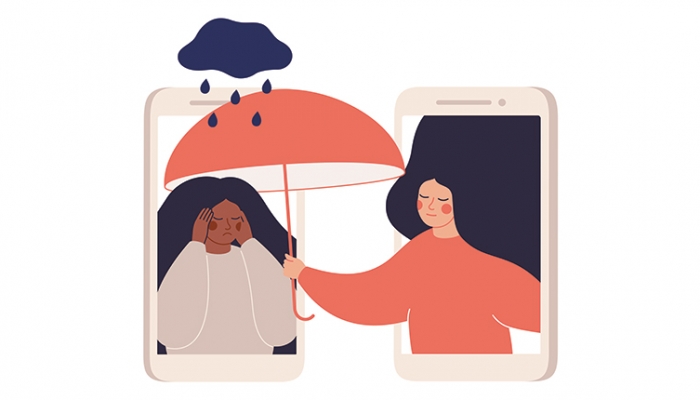 This ranking was last updated 07/10/2020.
Vuelio uses a proprietary algorithm to create these rankings, based on topic-related content in blogs on its system – you can read more about the process here. Our research team actively seeks out new blogs and bloggers for inclusion, but if you think we've missed someone, please get in touch to let us know.   
Staying on top for another year are the team of mental health experts bringing their readers 'No bias. No misinformation. No Spin. Just what you need' at The Mental Elf. Originally started by information scientist André Tomlin in 2011, the blog now has a team of contributors aiming to bring 'fresh perspectives and considerable knowledge and clinical experience' when it comes to reliable mental health research and guidance. Here you'll find easily-digestible summaries of evidence-based reports and publications from the UK and across the globe – these helpful elves scour over 500 sources of evidence each week to find key reviews, research and guidance for sparking conversation and learning.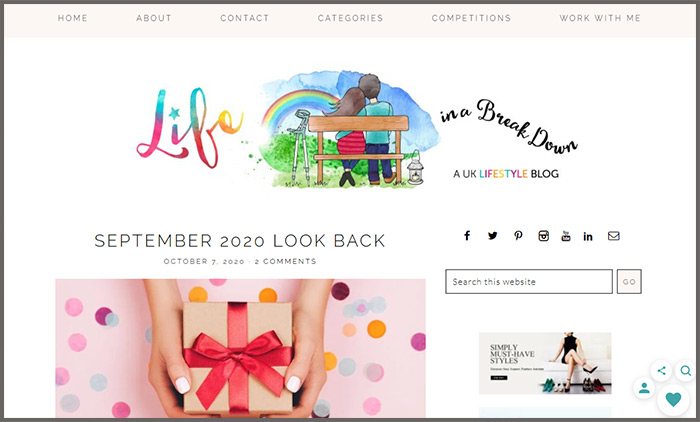 Also staying in the same spot in Mental Health blog ranking is Sarah Bailey, who pushes back against the negatives of mental illness by sharing her personal story and focusing on the positives at Life In A Breakdown. Posts in her Mental & Physical Health Issues blog category include realistic looks at what it's like to live with borderline personality disorder, depression and anxiety, fibromyalgia, ME, hypermobility syndrome and keratoconus and advice on getting support. During the pandemic, Sarah has also been sharing regular 'Life in a Lockdown' posts and is now on #27 – check them out for relatable ruminating.
3. Psychreg
Moving up a few spots since last year is resource for psychology, mental health and wellbeing Psychreg. Founded in 2014 by Dennis Relojo-Howell, the blog shares links to relevant research and articles for improving overall mental health and wellbeing. As well as the blog, Psychreg has an open-access journal and podcast to listen to and hopes to empower its readers by posting mental health stories and hosting events (when safe to do so, of course). And in case you're not sure on the pronunciation – 'It's 'psych' (like in psychology) and 'reg' (like in registry) – It's Psychreg'.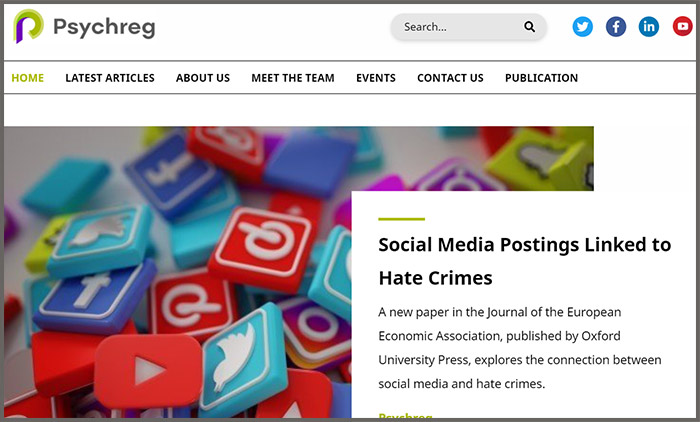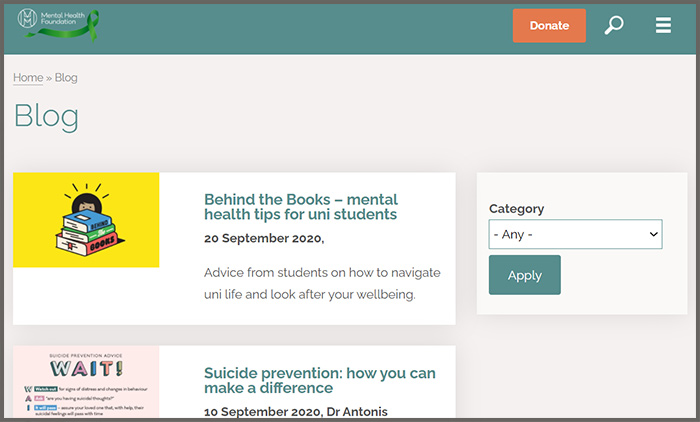 4. Mental Health Foundation Blog
This official blog from the Mental Health Foundation offers tips and advice for those living with mental health issues and contributions from guest bloggers sharing their own experiences. A wide breadth of topics are covered, including how to cope with anger, connecting with nature to benefit wellbeing, working to lower suicide risk across the UK, reforming public mental health and how the coronavirus pandemic has impacted the lives of refugees. Swinging focus to what people are struggling with right now, the blog also has mental health tips for students facing their return to uni.
Trained and licensed cognitive behavioural therapist Mandy Kloppers started the blog Thoughts On Life and Love to share what she's learned throughout her career and life. As well as mental health resources covering CBT and counselling, dealing with domestic abuse, mental disorders, mental health facts and psychotherapy, Mandy also has a section of the blog devoted to books she loves. Check out her reading recommendations for finding balance, reaching relationship goals and overcoming difficulties and anxiety: 'this blog is all about the lessons I have learned along the way – personally and professionally, the mistakes I've made and the trial and error process of life. Learning all the time!'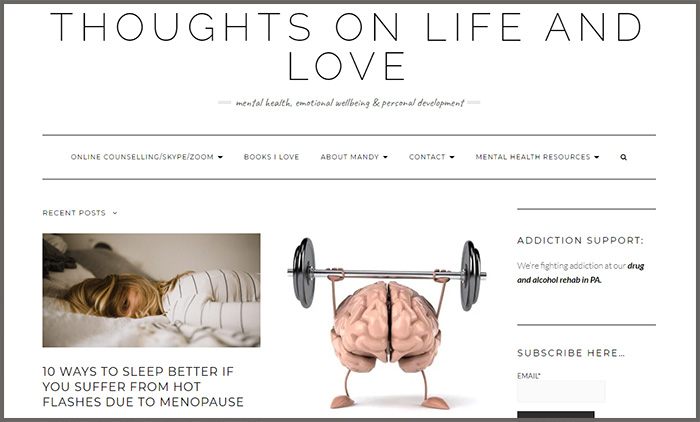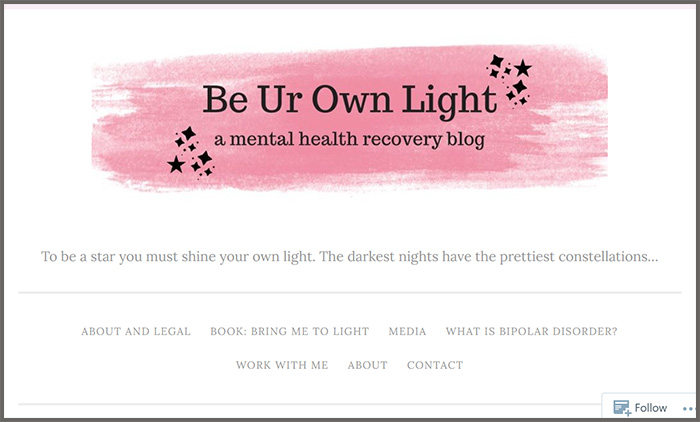 Started in 2016, Be Ur Own Light is where Eleanor Segall blogs about her ongoing health and recovery, having lived with bipolar disorder for 16 years as well as an anxiety disorder. Here to help others too, Eleanor hopes to raise awareness of these conditions and how it is possible to live a happy and fulfilling life, combating the stigma surrounding mental illness and increasing understanding. Also welcoming guest contributors, the blog has recently covered overcoming the impacts of substance abuse, minimising stress on the elderly and turning your home into a self-care sanctuary.
'We believe in sharing our knowledge to make managing mental health better,' say the team at the Benevolent Health Blog. Founder Marteka Swaby is a mental health expert and registered BPC psychodynamic psychotherapist passionate about improving emotional wellbeing and preventative mental health, and brings over 15 years of experience from her work for the NHS, public sector and SMEs. Wisdom recently shared on the blog: keys to psychological safety and wellbeing, how to sustain successful working from home patterns and understanding Zoom fatigue.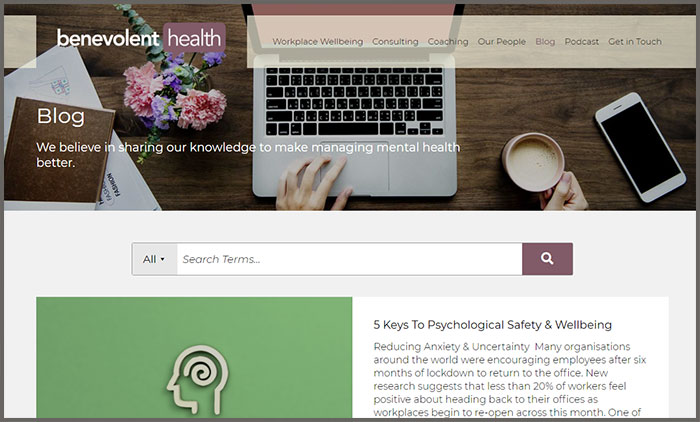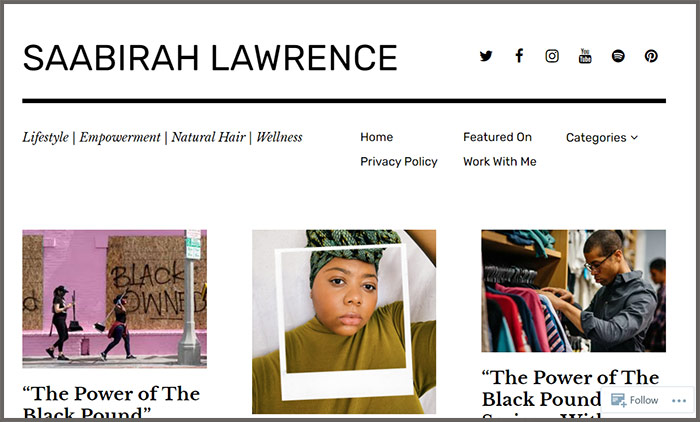 This self-described 'aspiring writer' – and Vuelio-described 'super-fantastic blogger' – focuses on 'creating and contributing to conversations around mental health, natural haircare and social issues'. Having been posting for over four years now, Saabirah's blog has amassed a combined total of over 5.7k followers across social media and aims to empower them all and more. Categories covered include For Bloggers, For The Culture, Wellness, Lifestyle and For The Naturals – read recent posts on How to Feel the Fear and Do It Anyway and identifying anxiety triggers.
9. Open Journal
The blogger opening up at Open Journal is Mike Douglas, who started blogging as a therapeutic outlet for sharing his own experiences with mental illness. Mike now shares a whole range of mental health and wellbeing content, including a podcast for collaborative discussions and a variety of blog categories for personal highlights and experience. Also invested in bigging-up other bloggers raising awareness and breaking stigmas when it comes to mental health issues, Mike launched the first Mental Health Blog Awards in July 2018. Read about his successful efforts to take the awards online this year in his guest post for us here.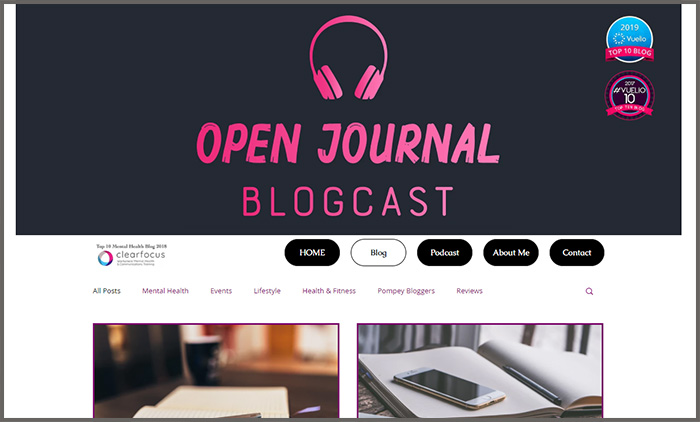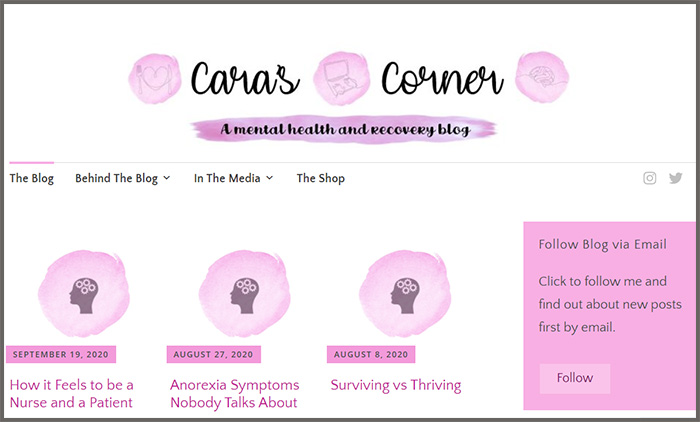 10. Cara's Corner
Mental health nurse Cara's corner of the internet is a mental health and recovery blog, started because of the blogger's passion for 'breaking down stigma and fighting discrimination attached to mental health problems'. Topics regularly covered include bipolar disorder, eating disorders, general mental health and wellbeing as well as the challenges of living with these issues while navigating the world. Alongside her passion for sharing on recovery and mental health, Cara also happens to be a 'pink-haired cat lady veggie feminist', so check out her thoughts on feminism and general life observations along the way.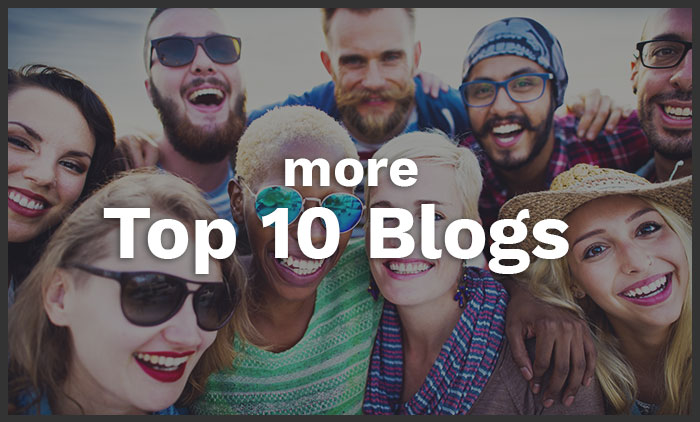 Collaborating with bloggers requires mutual respect and understanding: respect their schedules; take time to read their content to learn their interests; and only contact them if/when they want to be contacted. You can see more advice in our blogger spotlights. 
Profiles of these  blogs and their authors can be found in the Vuelio  Media Database.
https://www.vuelio.com/uk/wp-content/uploads/2020/10/Mental-Health-Blogs.jpg
430
760
Holly Hodges
https://www.vuelio.com/uk/wp-content/uploads/2019/09/vuelio-logo.png
Holly Hodges
2020-10-07 10:00:09
2020-10-07 11:18:31
Mental Health Blogs UK Top 10