Mental Health Blogs UK Top 10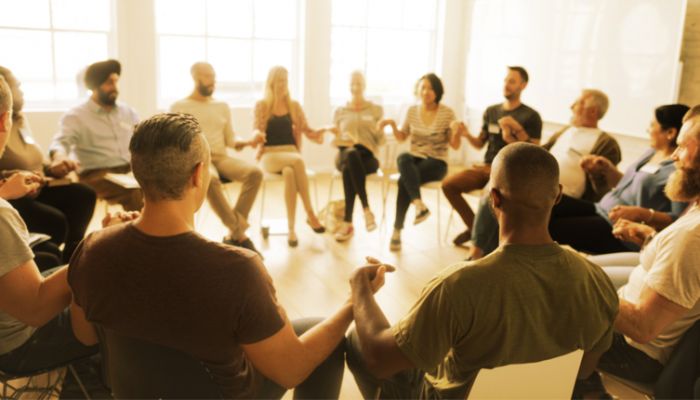 This social media ranking was last updated on 29/11/2017.
Taking the top spot on our Mental Health ranking is Grace F. Victory which was created by blogger, vlogger and presenter Grace Victory. Running the blog for four years, Grace uses her platform to speak about the issues that face young women, promoting body positivity, self-love, positive achievements and is even described as the 'Internet's Big Sister'. As well as covering mental health-related issues, the blog also covers fashion and lifestyle.
Launched in 2011 by information scientist André Tomlin, The Mental Elf is a vital resource for important, reliable mental health and social care research and guidance. After finding success in the blogosphere, André invited colleagues to write for the blog, and now has over 150 writers who contribute their expertise to the site. The Mental Elf provides information on a range of different topics, including current discussion points such as suicide prevention, depression and bullying.
Mum in a Hurry was initially launched by mother-of-two, Abi Shepherd as a Twitter account, to try and get things off her chest. After developing her work into a blog, Abi now writes about a range of topics including bipolar disorder, divorce, parenthood, single life and her personal experiences, in order to help a variety of readers.
The Looneychick blog was created by Vicki Williams, after a string of 'unfortunate experiences', including trying to keep up with education, struggling to keep friends (and find them) and trying to hold down a job, as well as experiencing highs and lows. The blog provides mental health news and updates that promote positive outlooks and explore disorders, such as bipolar.
Stuart Sorensen started writing his blog to educate people about social psychology and the many issues that people face daily. He uploads posts and videos about mental health, including self-harm, anxiety and personality disorders. Stuart also delivers social care and mental health training. The blog offers help in the form of breaking down specific topics and explaining what they are, the stigmas in society and how people can try to overcome them.
As well as being a parenting blog, Learning to Dad also exists to make people think about mental health and to raise awareness. Written by a stay at home dad who suffers with anxiety and depression, the blog speaks about the joys and concerns when bringing up kids, while going through everyday troubles. Learning To Dad encourages readers to be positive through its honest and reflective posts.
Want to learn more about this blog? Read our blogger spotlight with Learning to Dad.
After being diagnosed with an eating disorder in 2012, Nicole started to blog to distract herself from the reality of the situation. Now, the blog is no longer used as a distraction, but a place where Nicole can share what recovery has given her. Nicole's Journey is an inspirational blog which includes real-life experiences, dealing with self-care and the importance of self-reflection on the road to recovery.
Want to learn more about this blog? Read our blogger spotlight with Nicole's Journey.
Mike's Open Journal is a mental health and lifestyle blog with an aim to share helpful and interesting topics, which resonate with Mike's audience. Mike Douglas started writing about his own experiences, using his blog as an outlet to share his thoughts and feelings. Now the blog updates readers on everyday topics such as dating, socialising and self-care, as well as offering Mike's perspective on life situations that his audience may be familiar with.
Written by freelance health journalist, Helen Gilbert, Relax Ya Self To Health was launched in May. It was inspired after Helen's health took an unexpected turn for the worse, which left doctors baffled. The blog is charting Helen's journey to get to the bottom of her health issues as well as her quest to relax and calm her mind and body. It features first person health and travel reviews, interviews with celebrities who have strong personal health stories, de-stress, relaxation and self-care tips, as well as healthcare campaigns.
Want to learn more about this blog? Read our blogger spotlight with Relax Ya Self to Health.
The Powys Mental Health Blog is written by volunteers from the Powys Association of Voluntary Organisations. The blog was started in 2012 and is written by a group of contributors. It focuses on a number of local stories and initiatives in the Powys area, including community events and group meet ups for those in need of support. Some posts are also written in dual language, both English and Welsh.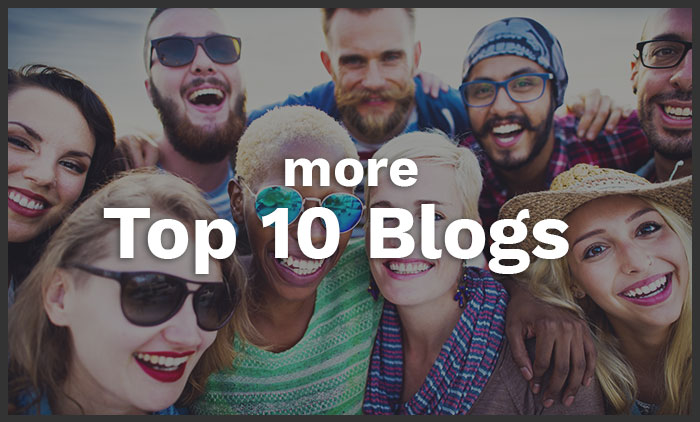 The fundamentals of working with bloggers are the same as with traditional journalists at traditional media outlets: respect their schedules; take time to read their material to learn their interests; and only contact them if/when they want to be contacted.
Vuelio's blog ranking methodology takes into consideration social sharing, topic-related content and post frequency. Profiles of these mental health blogs and their authors can be found in the Vuelio Media Database.
https://www.vuelio.com/uk/wp-content/uploads/2011/07/Mental-Health-Blogs.jpg
430
760
Merryn Williams
https://www.vuelio.com/uk/wp-content/uploads/2015/10/vuelio-logo-transparent.png
Merryn Williams
2017-11-29 10:30:09
2018-01-30 15:29:56
Mental Health Blogs UK Top 10