Mental Health Blogs UK Top 10
This ranking was last updated 17/05/2023.
Vuelio uses a proprietary algorithm to create these rankings, based on topic-related content in blogs on its system – you can read more about the process here. Our research team actively seeks out new blogs and bloggers for inclusion, but if you think we've missed someone, please get in touch to let us know.   
In the top spot once more for our ranking of mental health blogs in the UK is The Mental Elf, which was originally launched in 2011 by information scientist Andre Tomlin. In 2023, the blog continues to serve as a resource for mental health content with 'no bias, no misinformation, no spin'. The team offers insight and information on a variety of mental health subjects as well as physical health, diagnosis, and treatment, believing 'it's vital this discussion takes place in a public space so we can learn from each other'.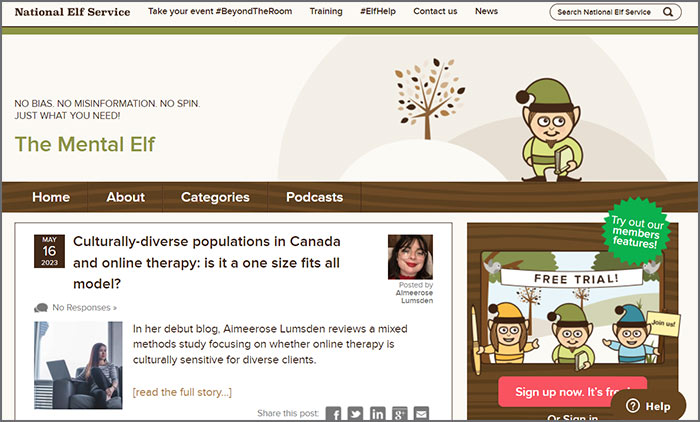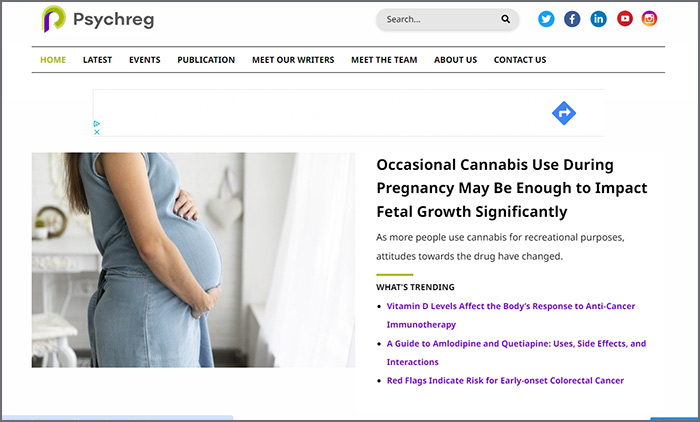 2. Psychreg
Dennis Relojo-Howell's psychology, health, and wellness resource Psychreg shares research summaries and advice with readers across the world and is another non-mover in this update. The team's committed to 'spreading knowledge and awareness' via original articles and commentaries on new research. Recent features focus on Medicare coverage, vegetarianism, managing anxiety, and how to improve productivity at work (the TikTok pink noise trend, according to the experts).
Sarah Bailey's Life In a Breakdown, originally launched in 2010, stays at number three for another year. 'It may feel like everything is against me sometimes, but here I am, alive and kicking and sometimes having a great time,' says Sarah of her motivation to keep blogging. Topics recently tackled in the mental health channel of her blog: alternatives to journalling for mental wellness, how to unlock your sixth sense, and why relaxation is so important.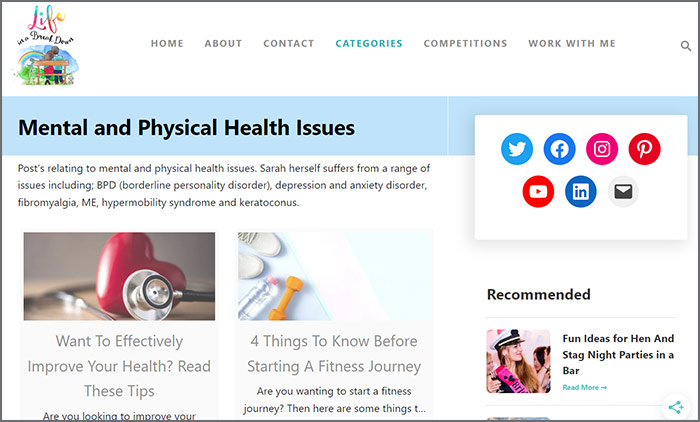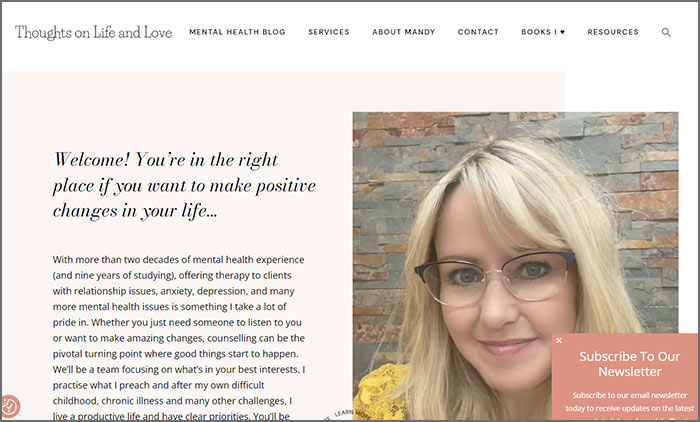 'You're in the right place if you want to make positive changes in your life…' is how cognitive behavioural therapist Mandy Kloppers welcomes her readers to her blog. With two decades of experience in the field of mental health, Mandy shares her know-how in posts dedicated to subjects including emotional wellbeing, therapy, CBT, human behaviour, parenting, child mental health, animal therapy, and even celebrity mental health stories.
Moving up a spot is Be Ur Own Light, where Eleanor Segall has been sharing her own experiences with bipolar disorder and anxiety since 2016 – 'I blog about my ongoing health and what has helped me in recovery – I am here to help others, too'. By sharing what her life is like with mental health conditions, Eleanor blogs to combat ongoing stigmas and raise awareness. Head to the blog for recent pieces on navigating grief, managing your anxiety, and identifying your triggers.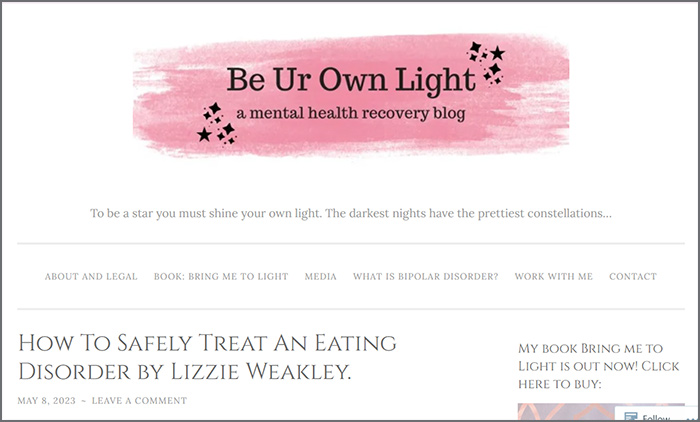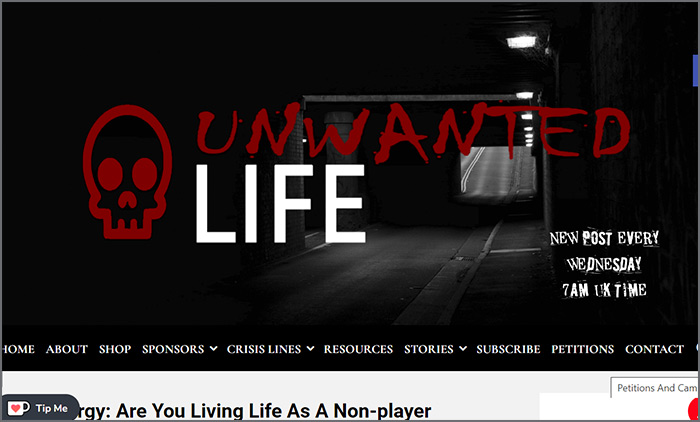 The no-nonsense name of this blog is backed up by its honest and direct content – features don't sugar-coat the realities of mental health. 'This blog and its name came from something dark, with the intention to help raise awareness and make people feel less unwanted: because we can all live well with the right support,' says the blogger. Dip into the content – which is updated every Wednesday evening – for advice on telling the difference between anxiety and stress, and problem solving your worries away.
Another blog making its way up the ranking comes from Marteka Swaby, a BPC psychodynamic psychotherapist and mental health expert who aims to 'make managing mental health better' alongside her team of contributors. Those with workplace worries can find lots of help and advice here – take notes on strategies to protect employee wellbeing, how people leaders can make a difference, what good allyship looks like, and neurodivergence at work.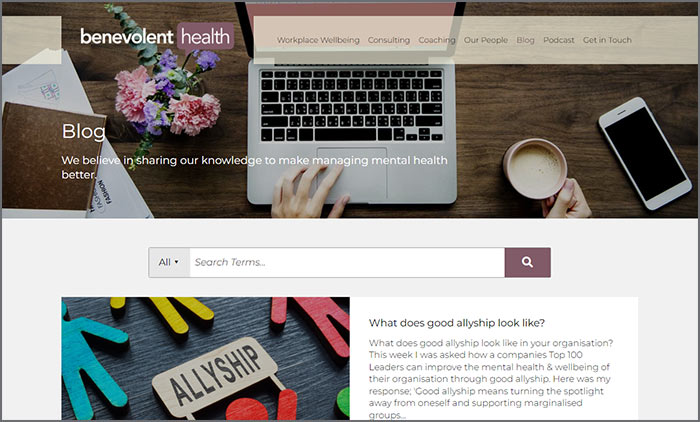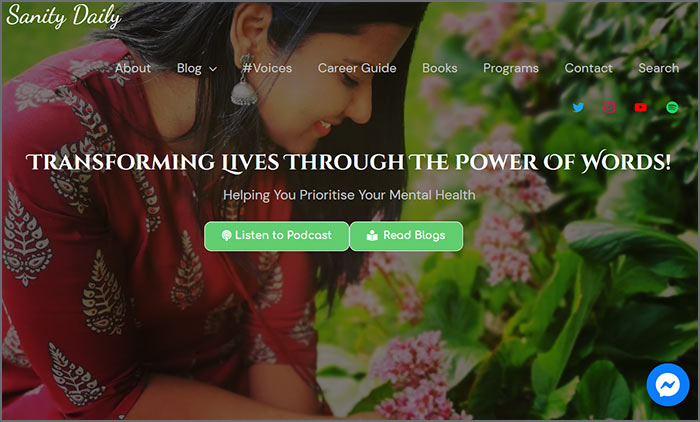 8. Sanity Daily
This new entry to our list of top UK mental health bloggers offers something we could all do with a dose of – Sanity Daily. Blogger Priyanka has experienced the challenges of mental health and in seeking out help saw a significant gap in education and public awareness. Hoping to bridge this divide with her experiences and knowledge, she hopes to be a resource for those in need – 'I believe that through education, we can reduce stigma and promote early intervention, making mental health treatment more accessible to everyone'.
9. DIY Daddy
Someone you may well recognise from our Top 10 UK Daddy Blogs, DIY daddy Nigel Higgins advocates for mental wellbeing while parenting, and has a section devoted to the topic on his blog. While sharing insight on how to improve family mental health and create a healthier home for everyone living in it, Nigel doesn't avoid the harder parts of family wellbeing, offering advice on navigating the emotional landscape of a child custody dispute and what to know about specific medications.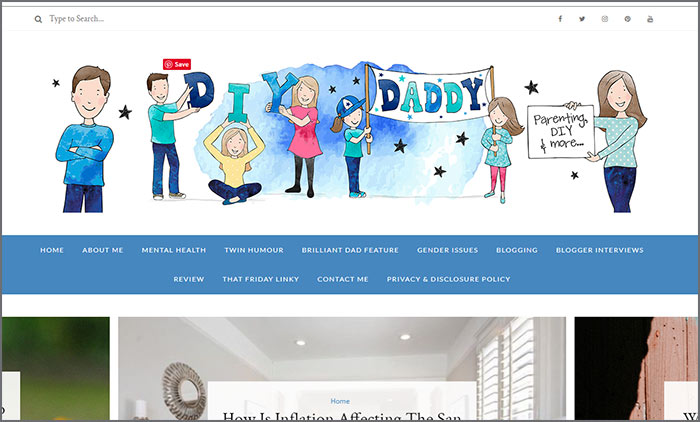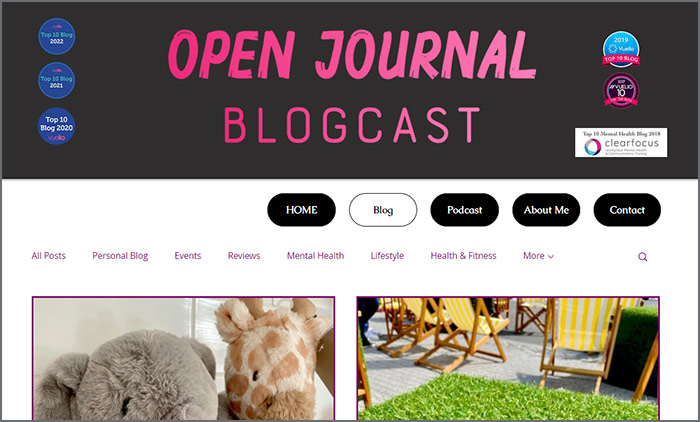 10. Open Journal
Much more than a blog, Open Journal – a blogcast – shares content in a choice of mediums. Mastermind Mike Douglas writes, podcasts and more about lifestyle, events, health, and fitness alongside his mental health content. Recent features cover the privileges of age and time, how taking annual leave can be difficult, the impacts of socialising, and resolving to be positive on Twitter (it's very possible, apparently – go check out Mike's thoughts for how you can do this, too).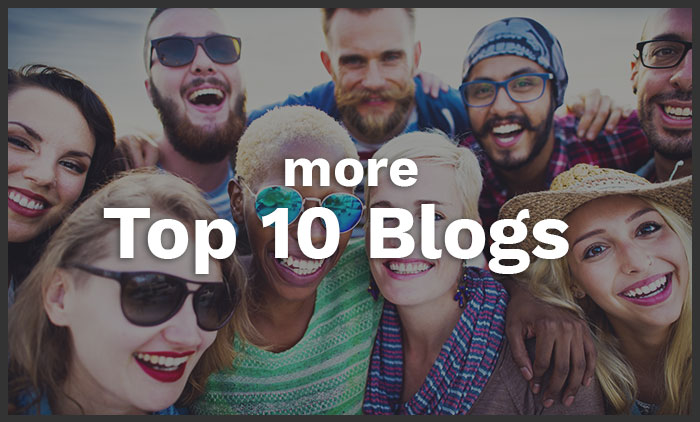 Collaborating with bloggers requires mutual respect and understanding: respect their schedules; take time to read their content to learn their interests; and only contact them if/when they want to be contacted. You can see more advice in our blogger spotlights. 
Profiles of these  blogs and their authors can be found in the Vuelio  Media Database.
https://www.vuelio.com/uk/wp-content/uploads/2023/05/Mental-Health-blog-ranking-featured-image.jpg
430
760
Christina Pirilla
https://www.vuelio.com/uk/wp-content/uploads/2023/09/vuelio-logo-200px.png
Christina Pirilla
2023-05-17 09:21:09
2023-05-17 09:39:05
Mental Health Blogs UK Top 10