Mental Health Blogs UK Top 10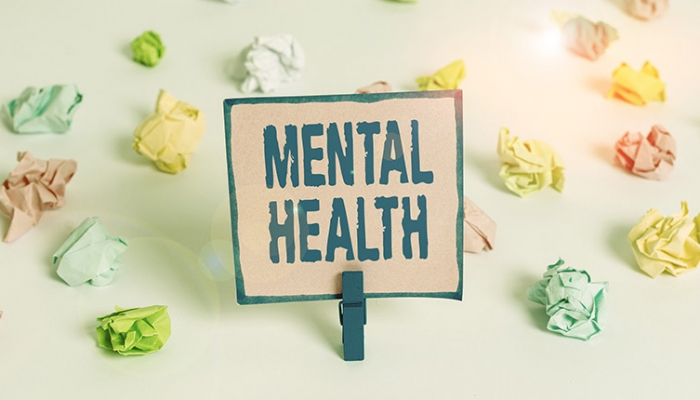 This ranking was last updated 12/05/2021.
Vuelio uses a proprietary algorithm to create these rankings, based on topic-related content in blogs on its system – you can read more about the process here. Our research team actively seeks out new blogs and bloggers for inclusion, but if you think we've missed someone, please get in touch to let us know.   
Still here providing 'No bias. No misinformation. No spin. Just what you need' for their readers – and still at number 1 on this blog ranking – is The Mental Elf. Since its launch in 2011 by information scientist Andre Tomlin, the blog's team has expanded to include a range of contributors providing readable write-ups of academic reports and mental health-related publications from across the world. Content is shared under the categories of Diagnosis, Mental Health, Other Health Conditions, Populations and Settings, Publication Types, and Treatment, meaning everything is covered.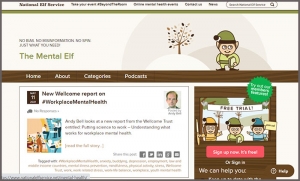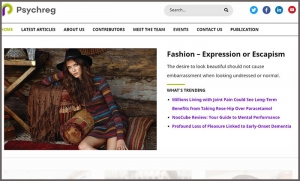 2. Psychreg
Moving up a place in the ranking this year is Dennis Relojo-Howell's online psychology resource Psychreg. Originally launched in 2014, the blog now has a deep backlog of content focusing on the improvement and protection of mental wellbeing. And if you want more, there is its podcast and open access journal – Psychreg Journal of Psychology – which was launched in 2017. Recently covered by Psychreg – tips for beating insomnia and sleeping better and how to take the 'green pill' (that's 'sucking up the physical and mental health benefits of the great outdoors').
For those who're looking for something more personal, Sarah Bailey is sharing her journey over at Life In A Breakdown. Realistic and relatable posts take in what it means to live with issues including borderline personality disorder, fibromyalgia, ME, anxiety, depression, hypermobility syndrome and keratoconus, as well as the pressures we're all facing during the pandemic in the blog's 'Life in a Lockdown' content (at the time of writing, we're on post #58 of the series). And while you're reading, there's also reviews of products available that might make the day-to-day challenges of life a little easier.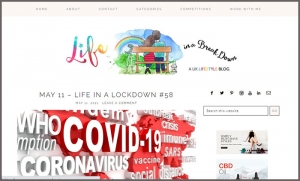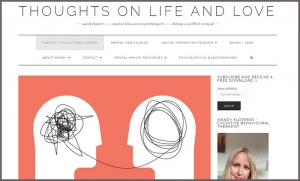 Sharing her thoughts on life and love is Mandy Kloppers, who just happens to be a licensed cognitive behavioural therapist as well as a popular blogger in the mental health community. All about the lessons Mandy had learned through her life and work, subjects regularly covered on the blog include anxiety, depression, relationships, self-confidence issues, fear and more, as well as how to combat them with counselling, CBT therapy, mindfulness and acceptance. Read up on how yoga can improve your general health, both physical and mental, how to cope with loneliness and how to make this year a much happier one.
5. Pigletish
A new entry to our mental health ranking this year is Pigletish, a blog launched by Anneli in 2017 as a place to write about her mental health, express herself and document her recovery from PTSD. 'I'm passionate about fighting the stigma around living with mental illness and often share my own thoughts and experiences to try to bring more awareness and understanding into the world,' says Anneli, who shares on topics including body image issues, bereavement and domestic abuse. Helpfully, trigger warnings are included on posts, meaning you can find the content that's suitable for you, safely.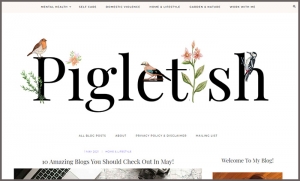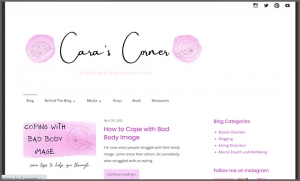 Those who regularly frequent Cara's Corner of the internet will know that this mental health nurse/slash blogger is all about breaking down the stigmas that surround mental health issues as well as fighting against the discrimination that can come with them. Hoping to support those who may be struggling, and provide more information to those who need it, Cara sought to create a platform to share her own experiences and give others a space to do the same. Here you can find information on issues including Bipolar Disorder, Eating Disorders and general Mental Health and Wellbeing.
The blogger behind Be Ur Own Light is Eleanor Segall, who started writing about her journey with anxiety and bipolar disorder back in 2016. Now also welcoming contributions from others willing to share, this blog's ethos is that 'to be a star you must shine your own light. The darkest nights have the prettiest constellations'. Recent posts have tackled how to find help without feeling ashamed, and ways to stay positive throughout 2021's challenges. And for more from Eleanor, there is also her book, Bring Me to Light, which focuses on 'finding hope in the darkness'.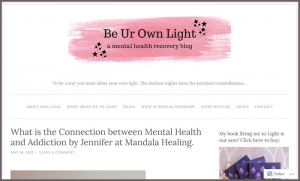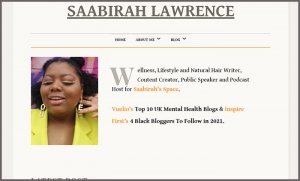 This blog comes from 'wellness, lifestyle and natural hair writer, content creator, public speaker and Saabirah's Space host' Saabirah Lawrence, who is very busy indeed, but still makes time for insightful posts for her many readers. Exploring 'lifestyle, empowerment and wellness,' this blog has most recently tackled important issues such as managing mental health after completing therapy, bereavement, and how to feel the fear and do it anyway. Saabirah has a passion for sharing knowledge, so go make the most of her expertise and experience.
9. Open Journal
Mental health awareness advocate Mike Douglas originally started blogging as a way to share and overcome his own battles with mental health issues. Since Open Journal's launch, Mike has become a must-respected voice in the field, and launched the Mental Health Blog Awards in July 2018 to celebrate the good work being done in the UK mental health space. Read up on various topics across the blog – most recently, the importance of a good night's sleep and getting out into the fresh air – and if you want even more from Mike, you can listen in to his podcast, too.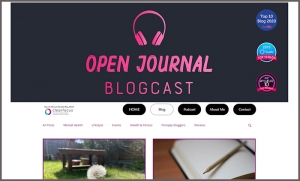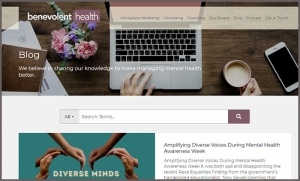 Here we have mental health expert and BPC psychodynamic psychotherapist Marteka Swaby's Benevolent Health Blog, where those living with mental health issues or who are interested in the subject can access a wide range of knowledge being shared by its team of experts. Subjects covered recently include the importance of amplifying diverse voices during Mental Health Awareness Week, why microaggressions matter and ways to foster a sense of belonging in your workplace. Delve in to, in the words of the team, 'make managing mental health better,' while at work and in life in general.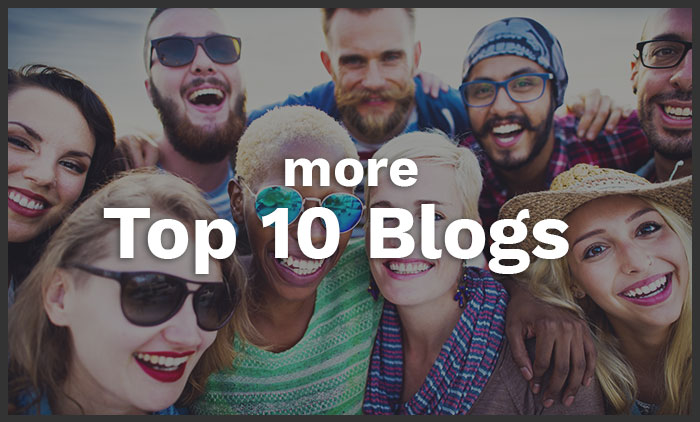 Collaborating with bloggers requires mutual respect and understanding: respect their schedules; take time to read their content to learn their interests; and only contact them if/when they want to be contacted. You can see more advice in our blogger spotlights. 
Profiles of these  blogs and their authors can be found in the Vuelio  Media Database.
https://www.vuelio.com/uk/wp-content/uploads/2021/05/Mental-Health-UK-Blogs.jpg
430
760
Holly Hodges
https://www.vuelio.com/uk/wp-content/uploads/2019/09/vuelio-logo.png
Holly Hodges
2021-05-12 10:30:09
2021-05-12 10:31:29
Mental Health Blogs UK Top 10